Up until President Trump, America has all but forced every incoming President to divest himself from his private business dealings. Even Jimmy Carter was brow-beaten into selling his humble peanut farm to avoid even the slightest hint of corruption or governmental ethics violations. The times have changed, however, and when President Donald Trump took office, he retained ownership of his vast commercial empire, which has caused an endless string of critical uproars as the President appears to personally profit from being the President. Similar accusations have been leveled against other members of Trump's inner circle, including his son-in-law Jared Kushner and his daughter Ivanka.
---
In January, for instance, the governmental watchdog group Democracy Forward sent a letter to the Office of Government Ethics requesting an investigation of Ivanka Trump's clothing. In her role as a Presidential advisor, and often on official White House business, she has been seen wearing her own brand's clothing. While simply owning the brand could cause ethical problems for a government worker, some believe wearing the brand could amount to promoting her own private company using her public position.
The letter also brought up the possibility that Ivanka was coordinating with third-party retailers to boost sales. A suspiciously short time after Ivanka was pictured wearing pieces of clothes from her brand, those same pieces were publicized on websites like Star Style. Democracy Forward expressed their discomfort with the situation in their letter:
[Ivanka Trump] appears to be using her public role as a White House Advisor to promote the merchandise sold by her private business, the namesake fashion company from which she has refused to divest and continues to profit.

@CREWcrew @Resist___45 She's her father's daughter,for sure.

— Darlene Smith (@Darlene Smith) 1525433967.0
Like her father, Ivanka Trump no longer oversees her company's operations, but continues to benefit from its profits. Democracy Forward spokeswoman Charisma Troiano commented to Newsweek:
Ivanka Trump appears to believe that the rules don't apply to her. Her continued defiance of ethics rules and use of public office to promote her fashion line heightens the urgency of our request for the Office of Government Ethics investigate Ms. Trump for ethics violations.

The Wealth and Waste of Trump' s administration are staggering. The clothes of Ivanka and FLOTUS could feed hungry… https://t.co/1xCfEzhZDM

— Alabama Jane Brown♛ (@Alabama Jane Brown♛) 1525446659.0
The Wall Street Journal recently ran a story which revealed Ivanka Trump wears her own clothing in 68% of social media posts, which partially prompted the letter from Democracy Forward:
Ms. Trump—wittingly or not—is a walking billboard for her brand, and an example of the conflicts that arise when government employees have both public and private professional interests.

How Ivanka Trump's peach dress with ruffles and pale taupe shoes present ethical complications https://t.co/giF3NjmX3e

— The Wall Street Journal (@The Wall Street Journal) 1514389864.0
One could argue that Ivanka Trump's presence in the White House as a senior advisor is an ethical quandary in itself—never before has a family member of the President with absolutely no political experience been given such an influential position in the nation. Her appointment has led to inevitable accusations of nepotism, though Republicans in Congress have been unwilling to confront the Trump administration on what would be an egregious offense in any other White House.

Ivanka Trump responded to criticisms with an emailed statement to Newsweek:
If what motivated me was to grow my businesses and make money, I would have stayed in New York and done just that.

Oh good, so nothing to worry about!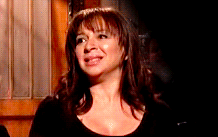 H/T - Newsweek, The Wall Street Journal