Give an Uber driver an inch...
...and apparently he'll take a...
---
...well, poo.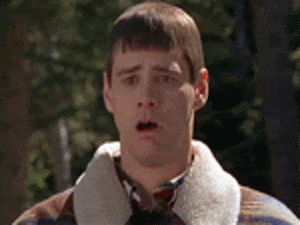 Giphy
This New Year's Eve, model, actress and domestic violence activist Gabrielle Union learned all too clearly that no good deed goes unpunished.

Union, known best for her starring role in BET's Being Mary Jane and her breakout role in Bring it On shared the details shortly after the "incident" occurred in the final moments of her trip home from whatever dope New Years Eve plans I presume she was involved with.
Trying to be responsible & use UBER & our driver asked to use our bathroom 15-20 min later 🤢 Dude dropped a deuce.… https://t.co/zyesfPLOPD

— Gabrielle Union (@Gabrielle Union) 1577857256.0
Fun fact: the other half of that "we" is Dwyane Wade, ex Miami Heat guard and Union's husband since 2014.
Not surprisingly, Gabrielle Union's 4.2 million followers turned the anecdote viral, offering plenty of hot takes along the way.
@itsgabrielleu Come on, you have to admit, telling people the first thing you did in the new decade was drop a deuc… https://t.co/eeplSMq0TM

— Travis Keys (@Travis Keys) 1577857584.0
@itsgabrielleu https://t.co/gWH4D9KA8Q

— Lboogie305 (@Lboogie305) 1577857405.0
@itsgabrielleu He probably ran to the bathroom like..... https://t.co/CX9sJEI0j1

— MpyrONE (@MpyrONE) 1577921760.0
And some more empathetic than others...

@itsgabrielleu Thank you for letting him use your bathroom! I know it wasn't ideal that he blew it up- but I drive… https://t.co/tMtIhGZpFq

— Steph 💫 (@Steph 💫) 1577905699.0
@ThePrimaryMover @itsgabrielleu He let them in his car.

— HausOfFine (@HausOfFine) 1578023676.0
And as viral posts tend to do, Union's tweet got the attention of Uber's customer service team and forced a response.
@itsgabrielleu That definitely should not be happening, @itsgabrielleu! Send us a DM with your email address or pho… https://t.co/SMffBycf4F

— Uber Support (@Uber Support) 1578015088.0
Get Union's latest film The Public, available here.