A great-grandmother has donated her 1970 wedding dress, which she has moved house with 14 times, to a very special recycling project – so it can be made into burial gowns for babies who died either before or shortly after birth.
---
Carine Nelson, 72, of Scone, Perth and Kinross, Scotland, a former nurse and midwife, has treasured the long white silk dress, with a cape and hood trimmed in swansdown, since she wore it to marry her husband, Ronnie, 73, a retired electrical engineer, on October 31, 1970.
But when Carine, mum to three adult children – Warren, 47, Dean, 45, and Mairi, 35 – as well as being a grandmother-of-seven and having one great-grandchild, read about the charity Cherished Gowns UK, which turns donated wedding dresses into baby burial gowns, on Facebook in 2015, she knew what she had to do.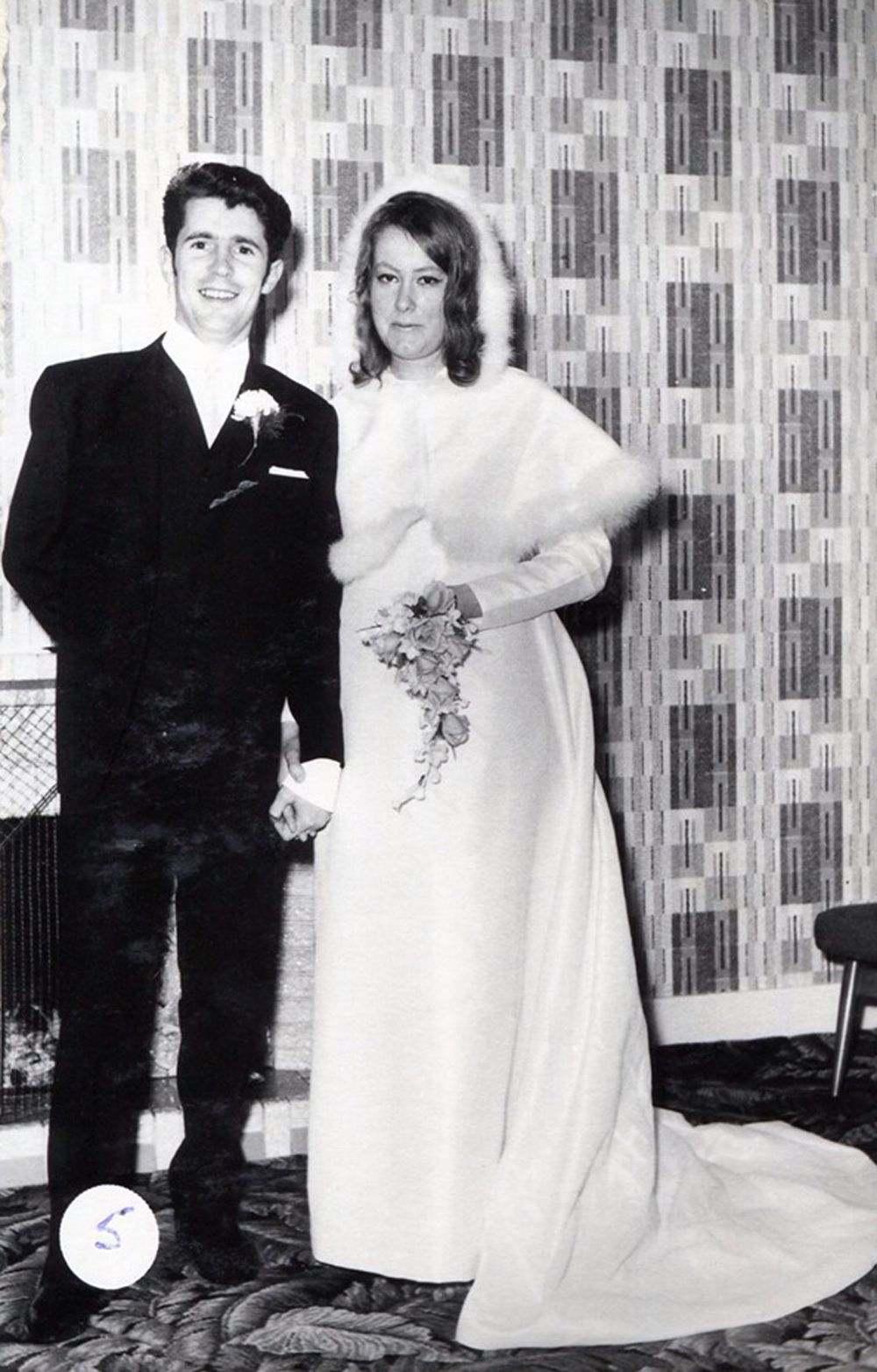 Carine on her wedding dayCarine Nelson
Speaking during this year's Volunteers' Week, which is led by the National Council for Voluntary Organisations in England and takes place from June 1 to June 7, she said: "As soon as I read about the charity, I knew instantly that's what I should do with my wedding dress."
"I had a miscarriage myself at 14 weeks and, an NHS nurse for 49 years, including a spell as a midwife, I'd worked with the babies on what would be called the neonatal ward now, many of whom died, so it just felt like the right thing to do."
But giving away her treasured gown was no mean feat.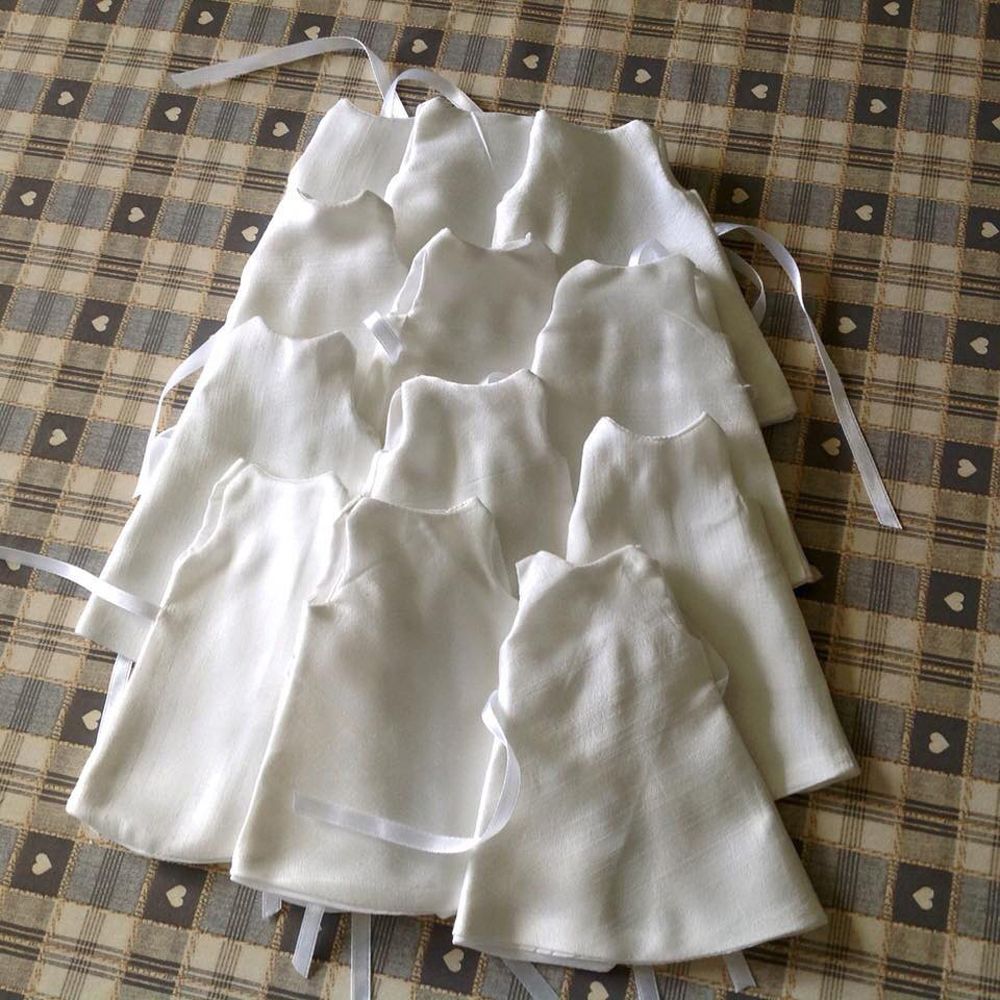 Gowns made out of Carine's dressPA Real Life/Collect
She said: "We moved 14 times during our marriage so that's 14 different lofts the dress was stored in."
After meeting Ronnie when she was 22 at a party which she claims he gatecrashed, Carine married him at Twynholm Parish Church, Kirkcudbright, on 31 October 1970, wearing the dress, which bought in a shop called the Wedding Bells in Glasgow, while he wore a suit.
And moving frequently because of Ronnie's work as an electrical engineer, each time, she lovingly wrapped the dress in tissue paper and carefully stored it in the loft.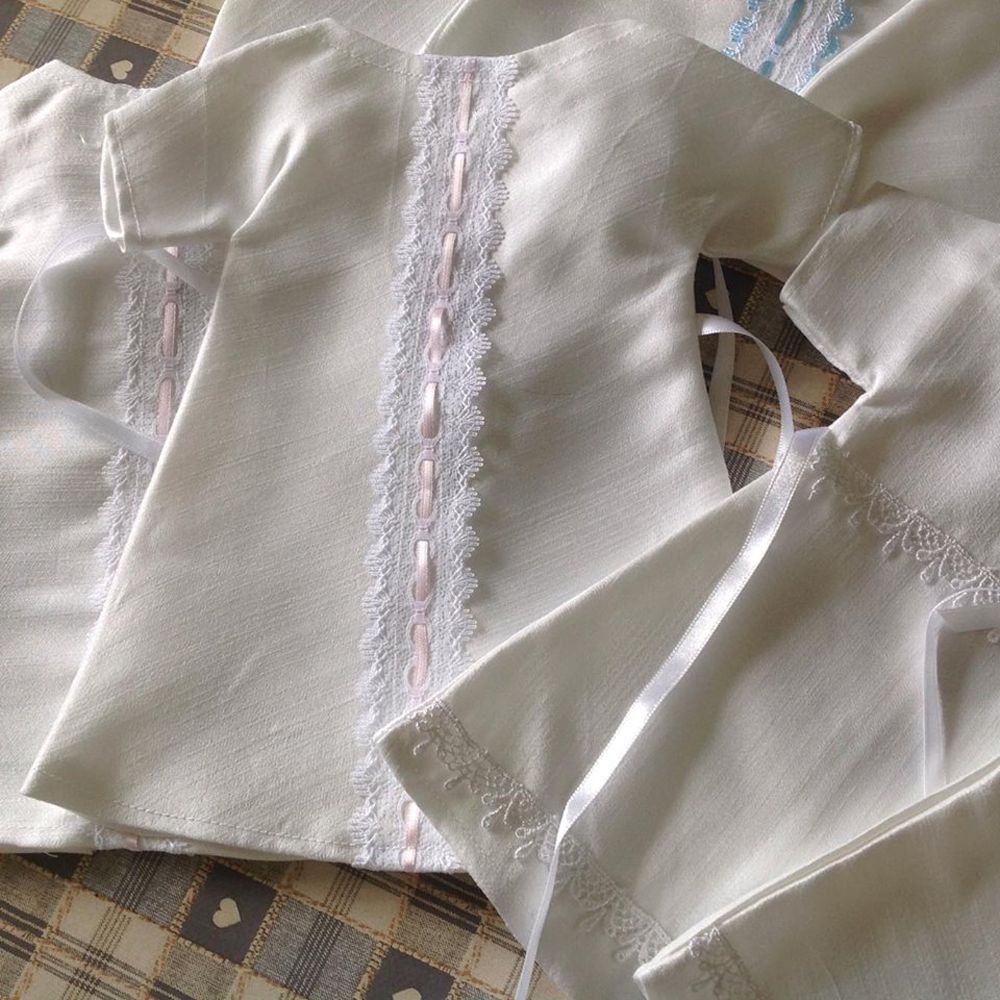 Gowns made out of Carine's dressPA Real Life/Collect
Her daughter, Mairi, a learning support teacher had tried on her mum's dress before marrying her husband, civil engineer Paddy Murray, in December 2009, but the style was not what she wanted and she opted to have one made.
So, when Carine read about Cherished Gowns UK, she was delighted to find a worthy cause for the dress that meant so much to her.
She said: "I was very proud I was able to do something like this."
She added: "In the 1970s when a baby died it was wrapped in a gown made from an old hospital sheet."
"Today, parents who want it can have a beautiful gown made from a wedding dress; and a knitted blanket, hat and bootees."
"I was 34 when I miscarried my baby at 14 weeks, so I know how heartbreaking it can be and how much this will mean."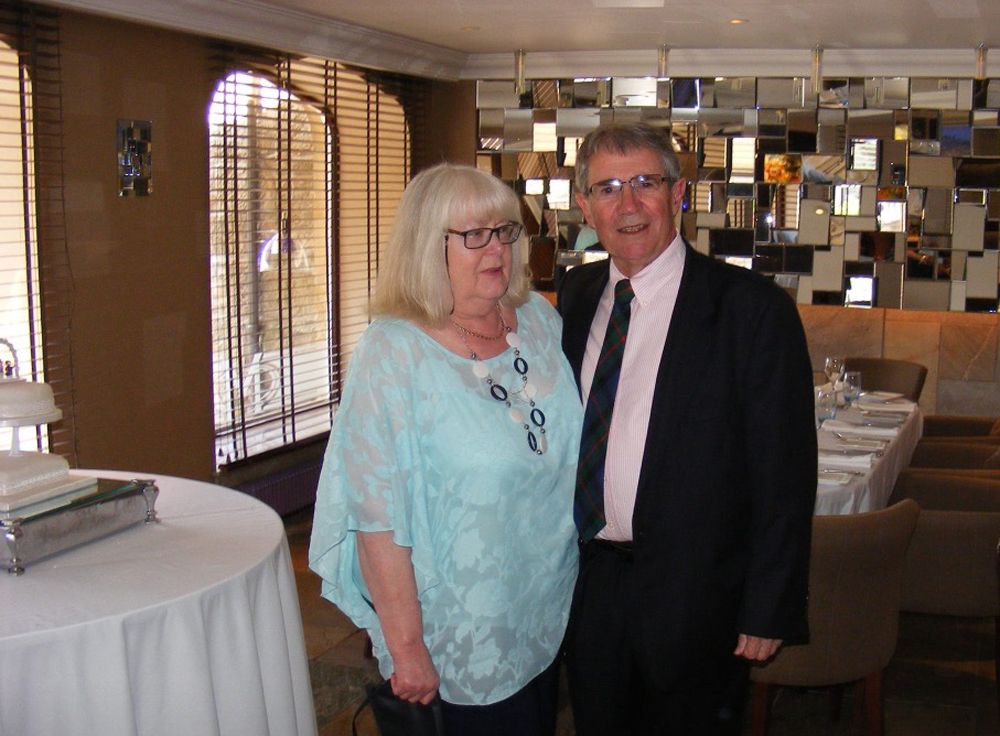 Carine and her husbandPA Real Life/Collect
Cherished Gowns UK also has an army of volunteer sewers, knitters and crocheters up and down the country, which Carine – whose wedding dress was recycled into 26 baby gowns and six silk diapers – has also joined.
She said: "I am volunteering as a knitter. It's so rewarding seeing the wedding dresses being transformed into something as special as these baby gowns. The volunteer sewers give their time for free and their work is really beautiful."
"I've made friends with lots of other volunteers and the work I've done for the charity has really kept me going through some of my own health challenges."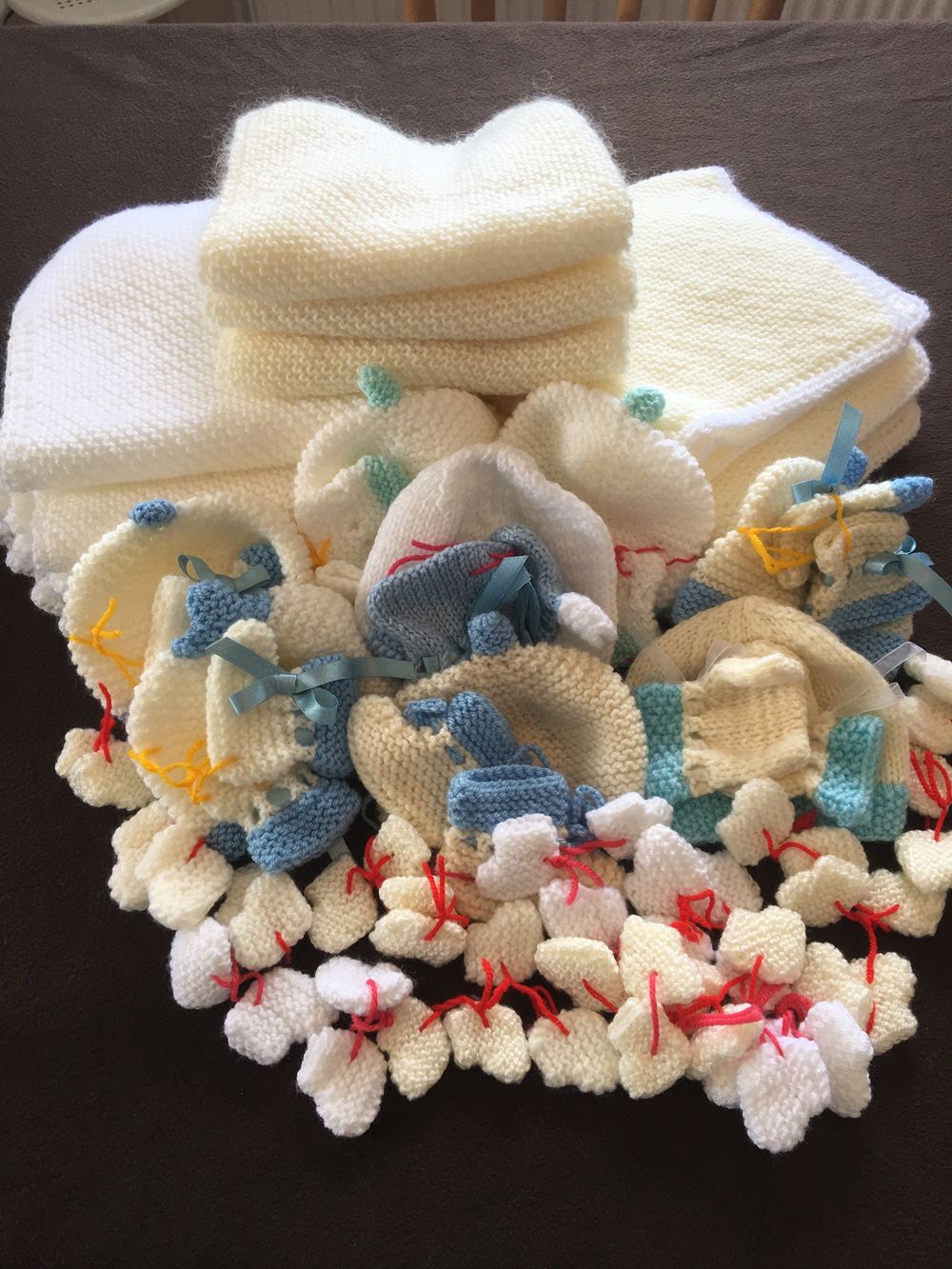 Blankets and booties that Carine knittedPA Real Life/Collect
And the volunteers' work is in high demand, with figures from Sands, the Stillbirth and Neonatal Deaths charity, showing there are over 3,000 stillbirths recorded in the UK each year, ranking it 29th in a table of 49 high income countries.
But at least Carine says she has noticed attitudes changing to this devastating form of bereavement.
She continued: "When I was nursing, people just didn't talk about it. The death of a baby was hushed up and hidden."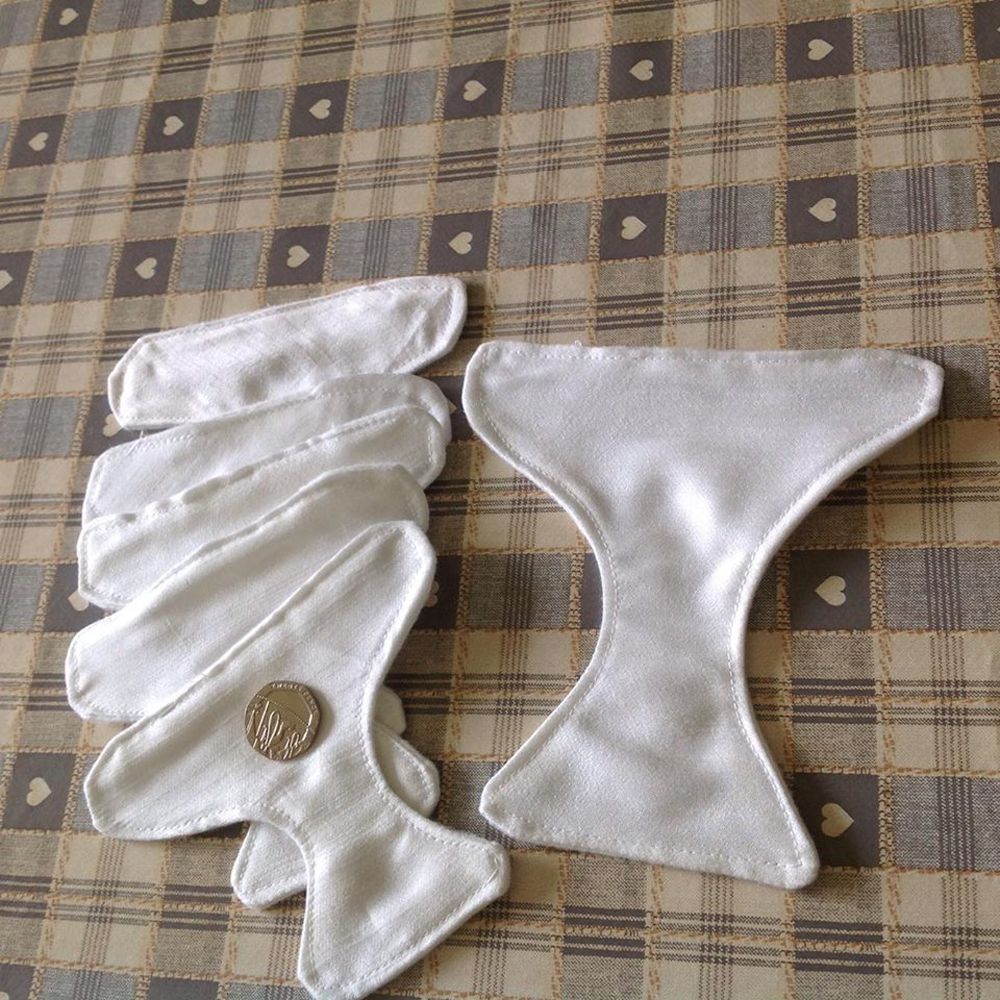 Nappies made out of Carine's dressPA Real Life/Collect
She concluded: "I didn't hesitate when I realized that I could donate my wedding dress to such a worthwhile cause."
"I just think if the work we are doing for Cherished Gowns does one wee bit to help someone in their sorrow, then it's worth it and I am proud of my involvement."
The program in the United States produced this video to give more information about their program.
NICU Helping Hands' Angel Gown® Program Helps Families Who Have Experienced Infant Lossyoutu.be
For more information, in the USA visit: The Angel Gown Program

In the UK: volunteersweek.org and cherishedgowns.org.uk