A former flight attendant who was horrified by the average passenger's ugly luggage told how she quit her day job to design the perfect "three way" bag.
Inspired by her dad, Roy, who left a steady job to start his own business, Sarah McGill left her corporate PA role to become an entrepreneur. Without a shred of design experience, in December 2017, McGill ran up her first denim prototype on her home sewing machine.
She worked with British suppliers to create the perfect bag, launching her brand, Alder, in March 2019.
The luxury leather women's laptop bags can be worn three ways, converting from a backpack to a shoulder or cross body bag, with the help of an adaptable strap.
"I've always been obsessed with bags and I always take note of the bags people carry," McGill said.
"When I was working as a flight attendant, I noticed that women always seemed to have unattractive but practical bags, or attractive but unpractical bags. Similarly, I noticed the same thing with bags in the corporate world."
"There seemed to be an enforced compromise. Women would have to choose a sensible, comfy bag that was generally ugly but easy to travel with, or an attractive bag that wasn't really suitable for anything except looking pretty."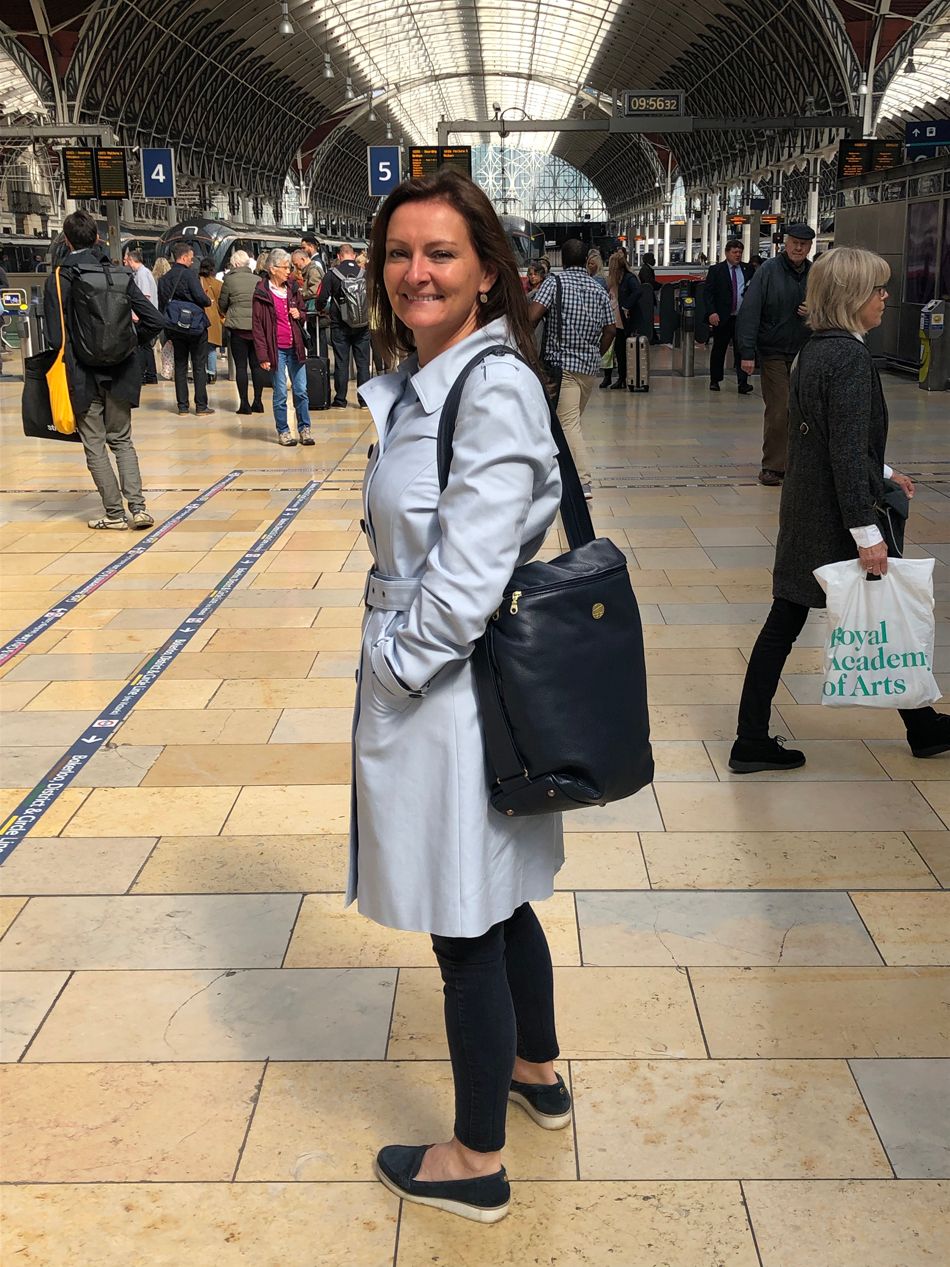 Sarah McGill (Collect / PA Real Life)
"I thought about it for years. Then, one day, I just thought, 'Right, enough is enough, I'm going to make a stylish bag that can do both'," she said.
McGill was so confident that she was on to a winner that she invested her inheritances and savings in launching her idea.
"I'd spent so long thinking about it that I was quietly confident I was onto something," she said.
"Plus I'd done so much research – I'd even conducted a survey and asked hundreds of women what they wanted from a laptop bag – so, I knew my product was reflective of what women desired."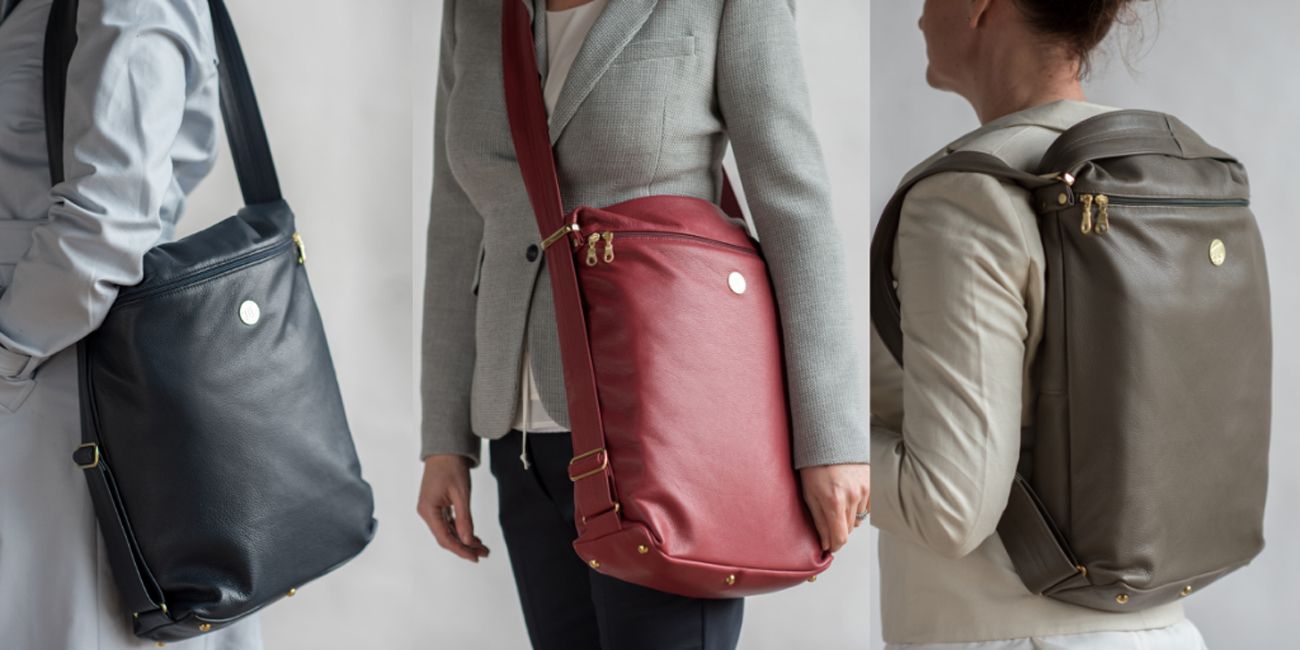 Sarah's bags (Alder / PA Real Life)
Thanks to her initial investment and two years of work, McGill finally had the finished product.
"The laptop bag has the aesthetics of a designer bag but has an extra wide strap for comfort and is also adaptable so it can be worn in three different ways," she said.
"It has a secure zip and protective slip pockets, where phones or cards can be kept, and it even has a trigger hook inside it to hang keys on. I also created a laptop sleeve which costs £195 with a handle."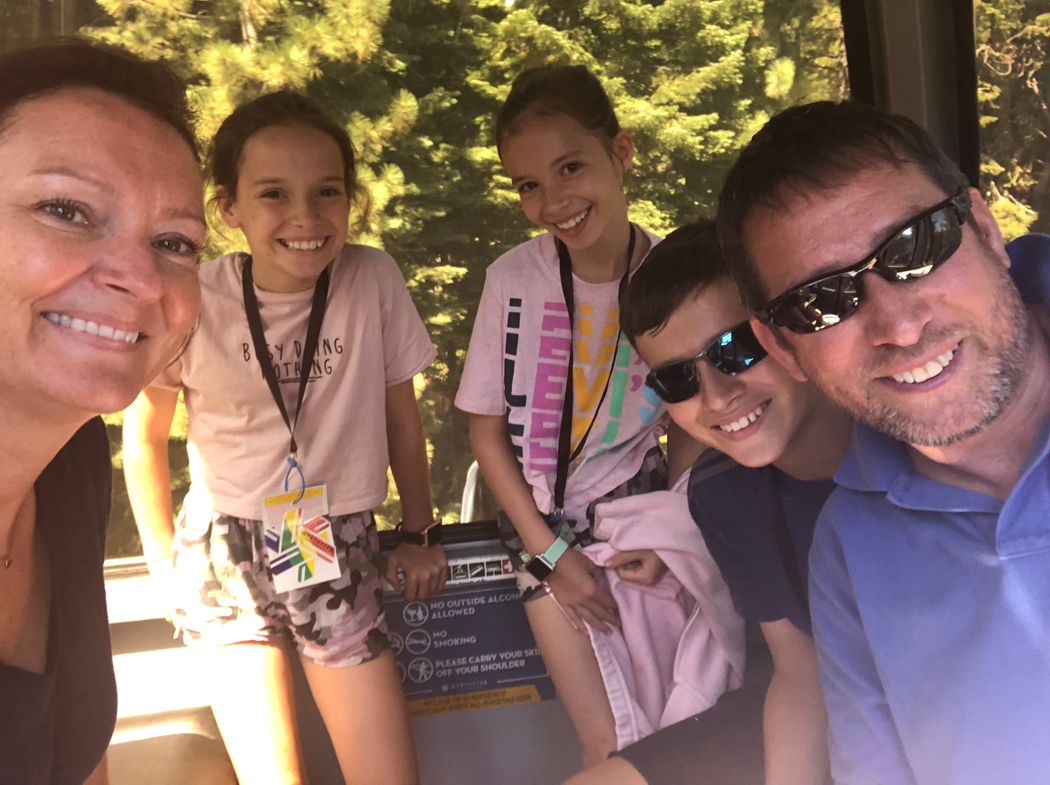 Sarah and her family (Collect / PA Real Life)
"It's like a bag within a bag and is for women to use when they just want to carry their laptop and pass work around in while they are in the office," she said.
McGill was living and working in the Middle East in her twenties when she first became interested in bags.
"When I was a flight attendant, I became obsessed with bags. I built up quite the collection of fake designer bags, bought from around the world," she said.
Despite her penchant for bag couture, even McGill found herself compromising when she was traveling to and from work.
"I'd think, 'Shall I take my comfortable backpack that's practical but makes me feel a lot less business like, or shall I take my smart shoulder bag that looks good, but I know full well will cut into my shoulders later?'" she said.
She found other women had the same issue.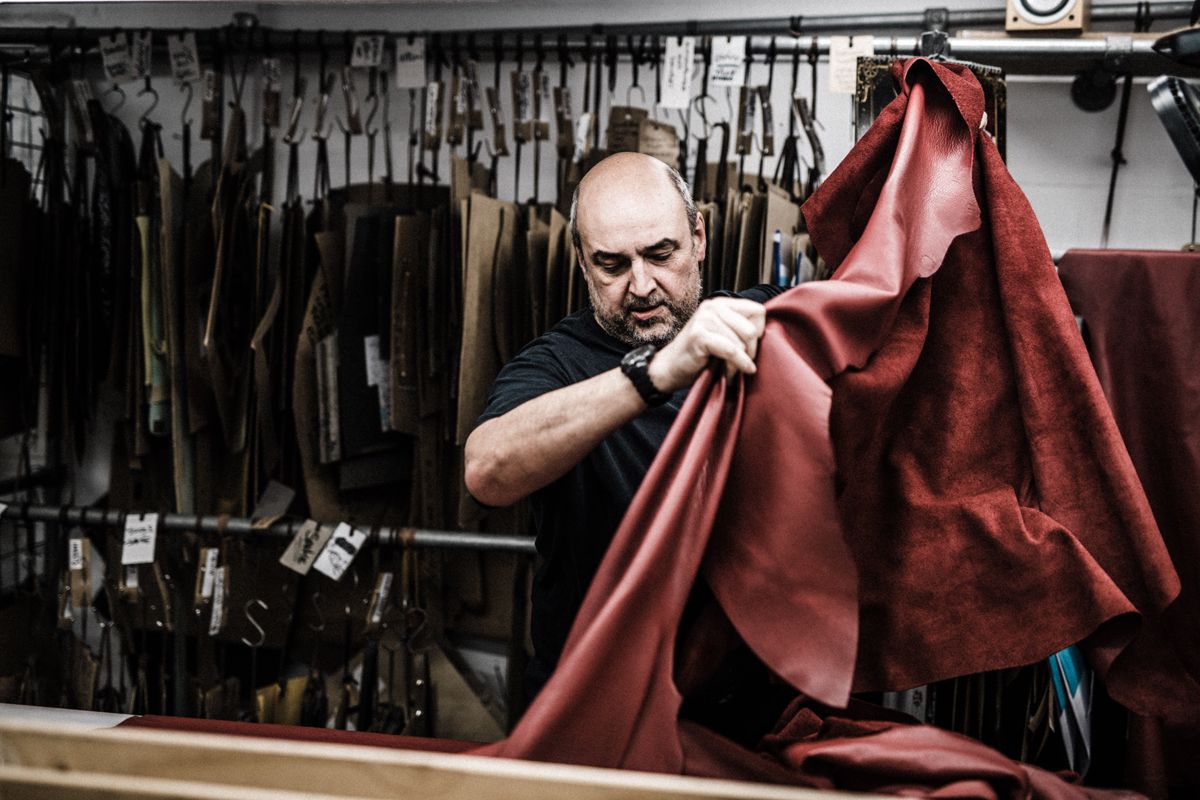 Sarah's bags being made (Alder / PA Real Life)
"I became a little bit of obsessed about it, as it really annoyed me," she said. "So, I started asking women on the train station platform, 'How's your bag?', and I found they all had the same issue."
Realizing there was a gap in the market, McGill pondered her idea for a few years then, seeing her dad's success when he decided to go it alone, she was inspired to start her own business.
"I've always had the desire to start my own business – but seeing what my father achieved really motivated me to launch my own venture," she said.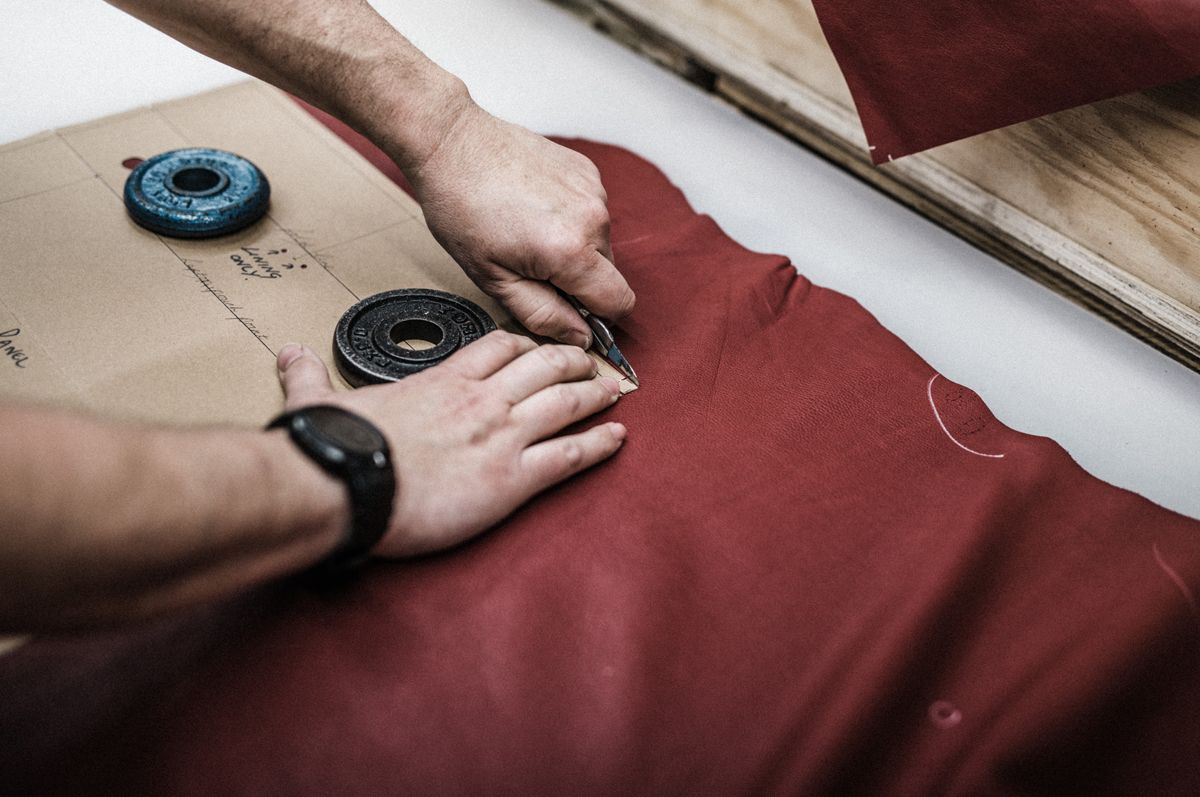 Sarah's bags being made (Alder / PA Real Life)
"I wanted to create a laptop bag, because the ones I saw were always so ugly," she said.

Once she finished her design and worked out the measurements, McGill produced her own prototype.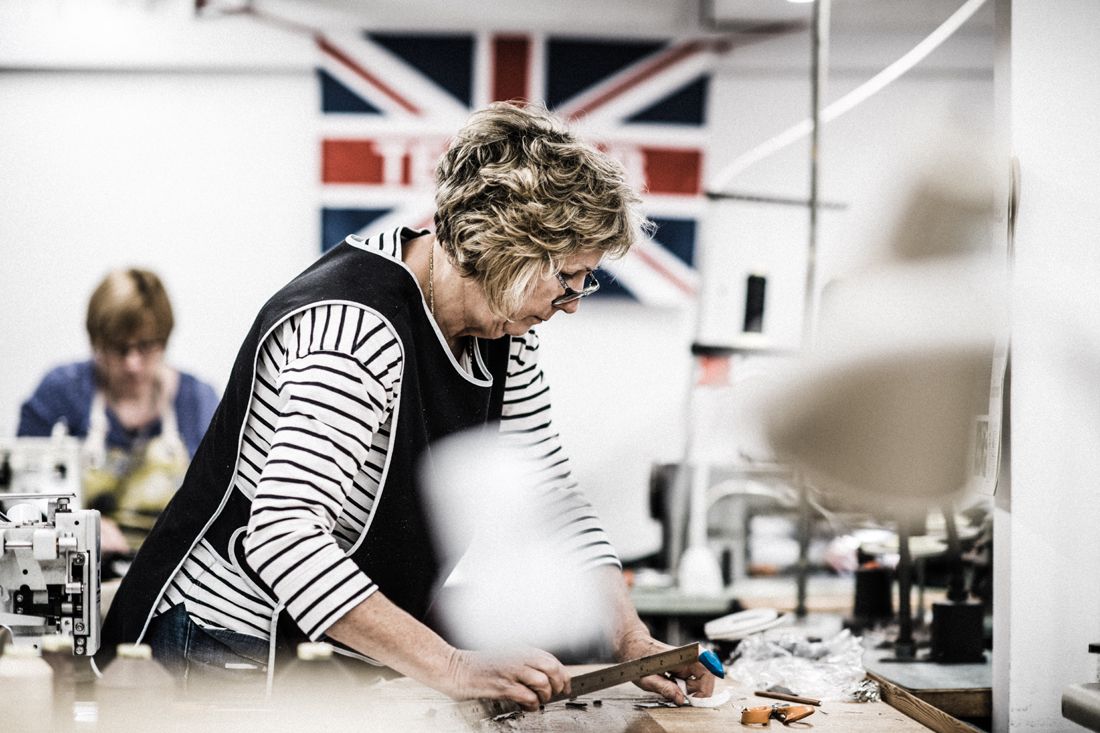 Sarah's bags being made (Alder / PA Real Life)
"I just sat down at my sewing machine with some denim fabric and went from there," she said.
McGill approached a UK based hardware company and a manufacturer of luxury leather goods to see if they could bring it to life.
After six months of ironing out the details, McGill remained adamant that while the bag should look attractive it had to have quality stitching and be made to last a lifetime.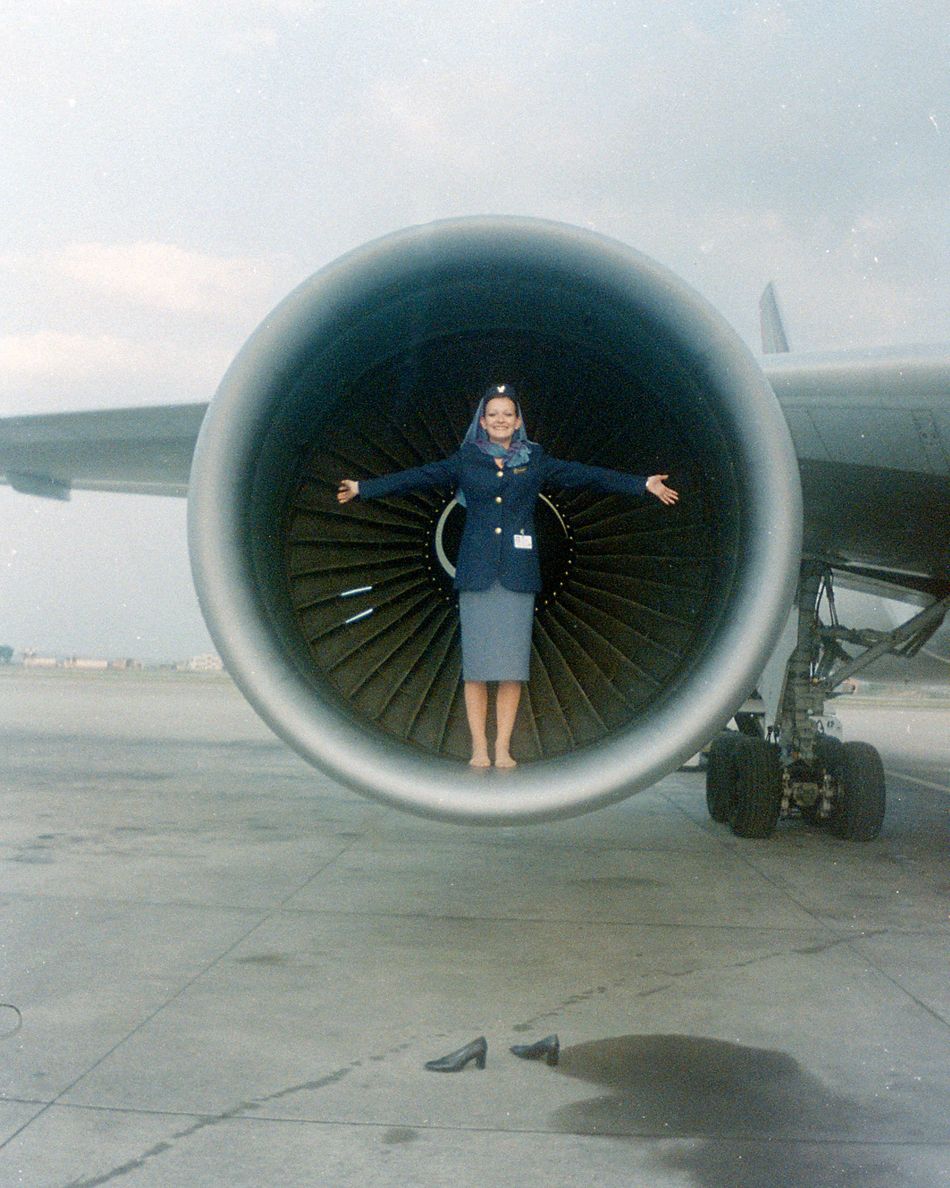 Sarah when she was a flight attendant (Collect / PA Real Life)
McGill then gave the bags to three female friends who travel a lot for work, to test drive for three weeks.
"I said to them, 'Don't tell me anything until the three weeks are up.' Before then, I didn't want to know," she explained.
"I wanted them to use to using it, get a real feel for it and not to be gentle with it – because I wanted to test the quality when it was actually in use."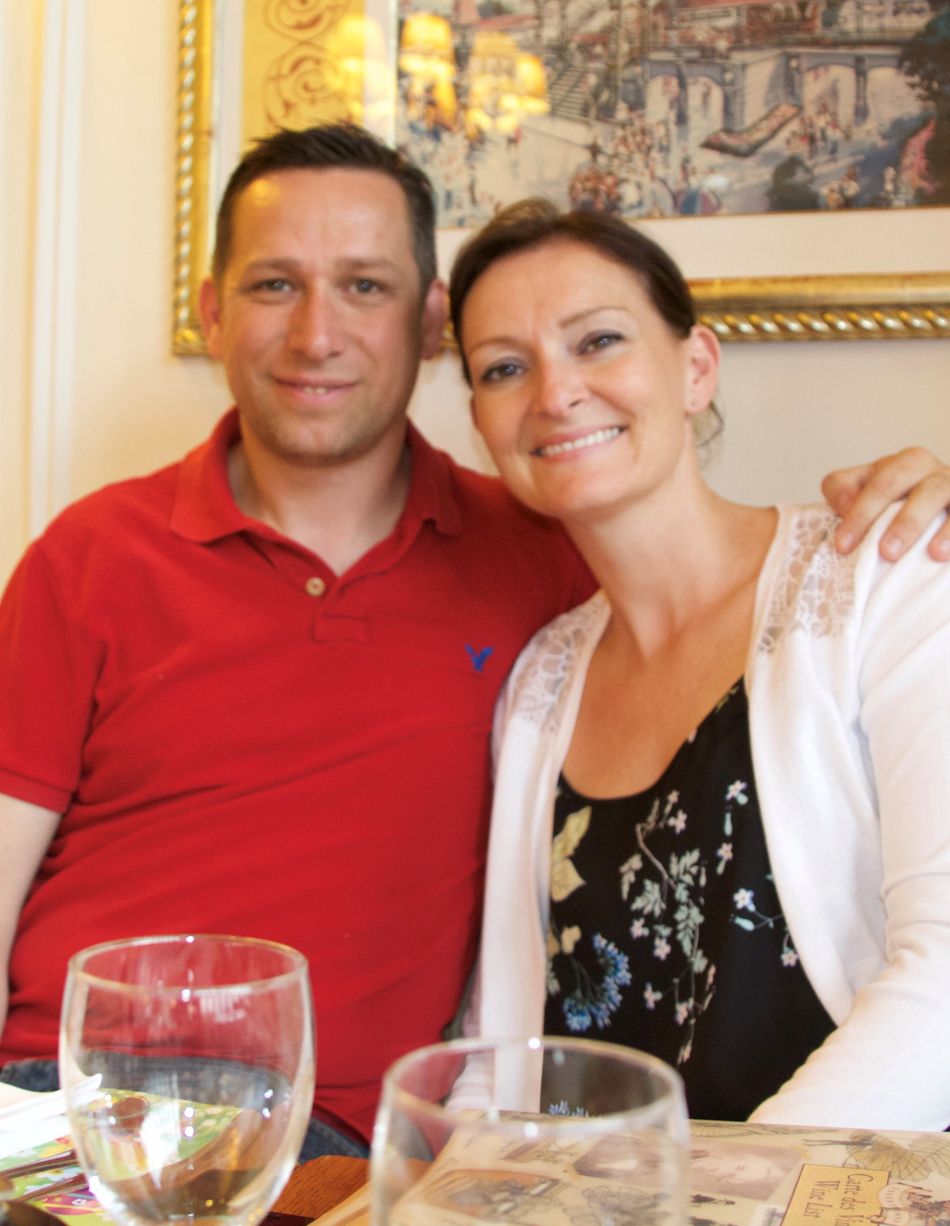 Sarah and her husband(Collect / PA Real Life)
Much to McGill's delight, the feedback from her three friends was resoundingly positive and she finally had a finished product in March 2019.
"My friends loved the fact it doesn't look like a laptop bag. It just looks like a nice, stylish bag," she said.
"This makes it feel safer commuting with it, too, as users don't feel like they have a sign on their heads saying, 'Look at me, I'm carrying a £1,000 laptop.'"
"The strap can be adapted, too, so it's either a shoulder bag or backpack, but on the tube, it can be a cross-body bag, so it's much more secure."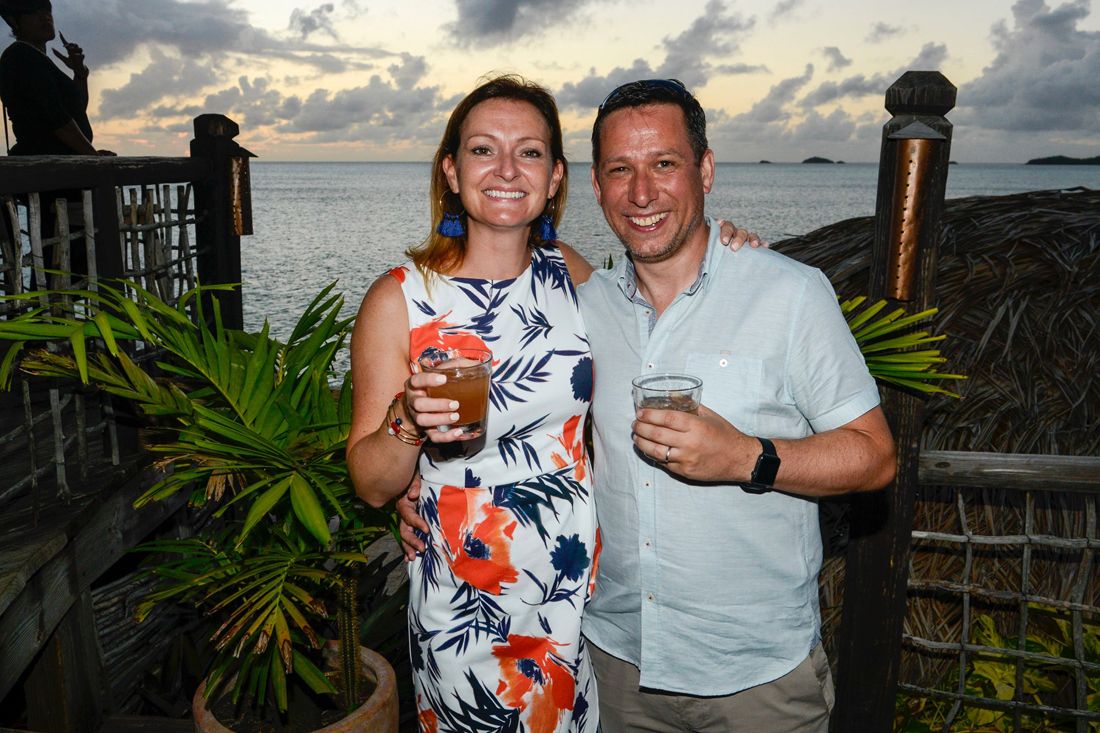 Sarah and her husband (Collect / PA Real Life)
Once she had the finished product, McGill ordered 30 bags.
After teaching herself how to build a website to sell her stock from, it was time for her to choose a name for her brand.
"I wanted a company name that had something to do with me, but not just 'Sarah's bags'," she said.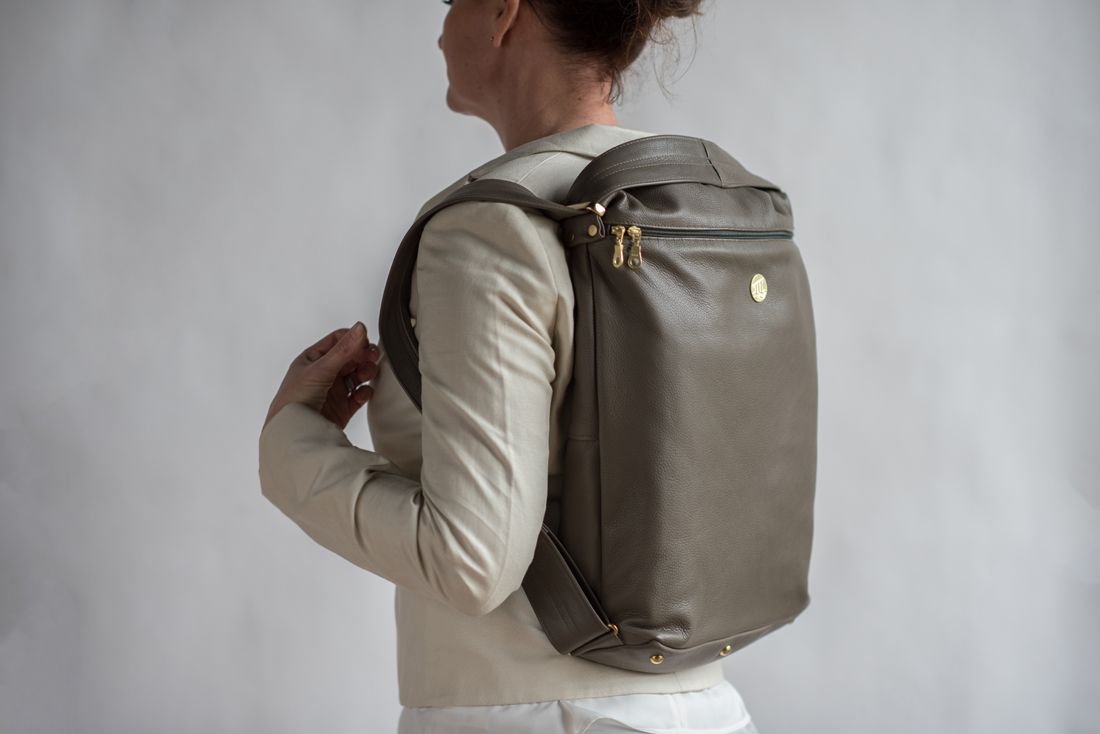 Sarah's bad being worn in a backpack style (Alder / PA Real Life)
She grew up in Swansea Valley, in Wales, so she started researching ancient Celtic history.
"I found that the ancient Celts associated my birth month, April, with a tree – the Alder tree," she said.
"The Alder tree is a sign of protection, just like my bags are protective in that they don't look like laptop bags, so I thought the name was perfect. I even designed a logo to incorporate the Alder tree in it too."
With her website going live on 18 March 2019 McGill had her first order within minutes.
"I'd already built up a bit of a buzz around the bags on social media, so when we launched, people were excited to get their hands on them," she said.
And in the year since launching, Sarah has sold enough bags to invest in a second product that she hopes to launch in August this year.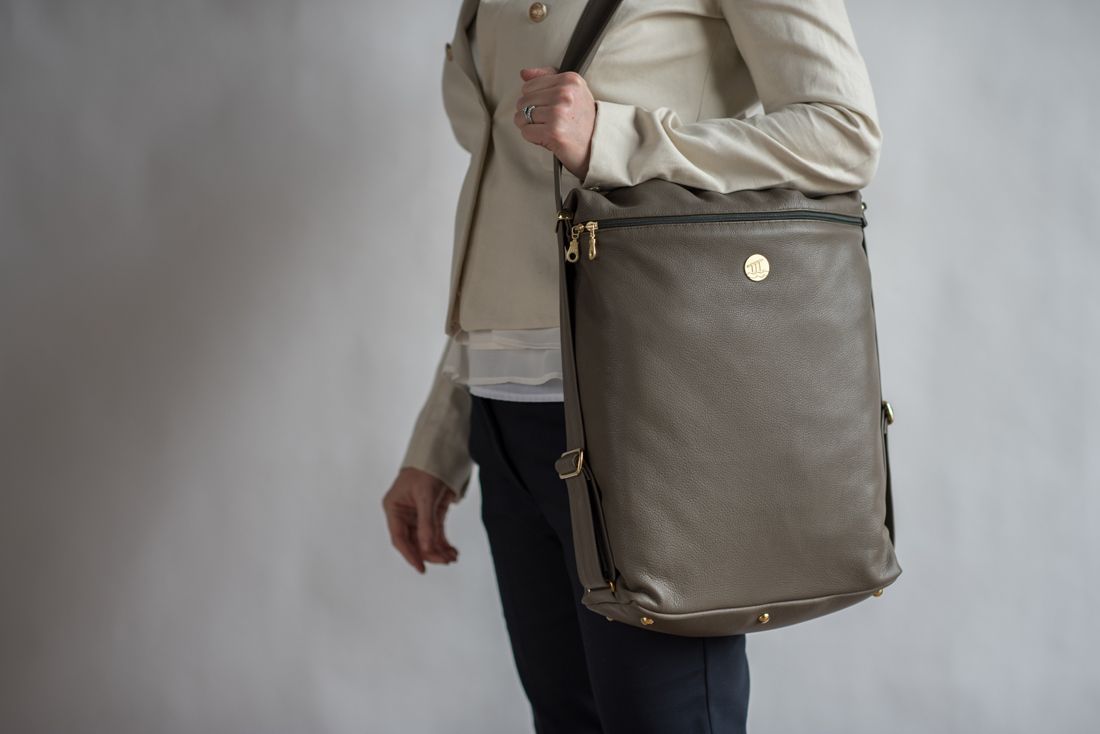 Sarah's bag being worn over the shoulder (Alder / PA Real Life)
"I'm working on a tote bag that has a removal strap, so it can be attached to a trolley bag – ideal for going through the airport and having one hand free to find your passport," she said.
"It's practical and luxury in design, with a quilted slip pocket."
"But she admits the first year of running a start-up has not been easy. You can't expect too much in the first year, because customers need to learn to trust your brand. It can take time to build trust and awareness."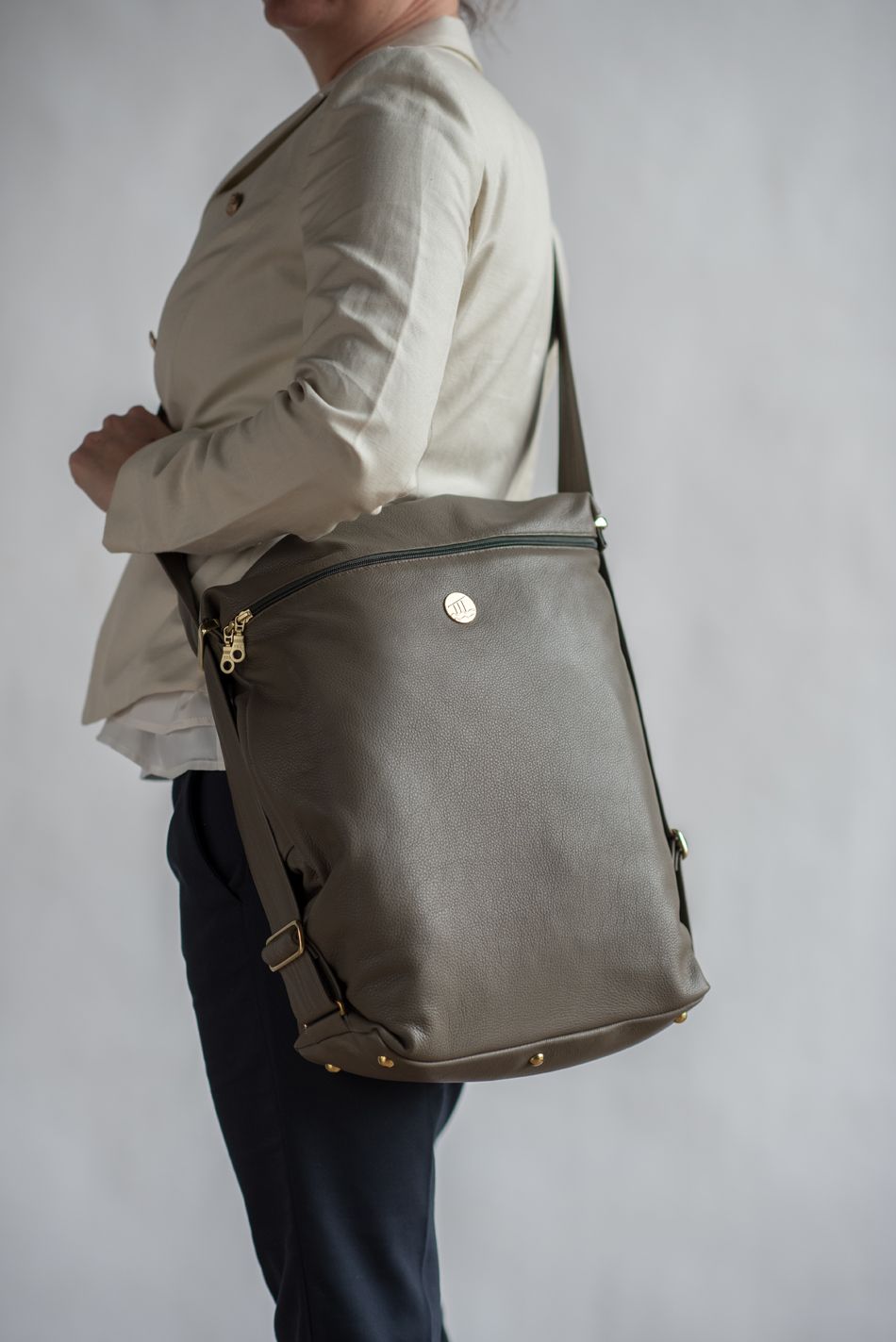 Sarah's bag being worn across the body (Alder / PA Real Life)
"Still, I'm so confident in my product that I offer a traditional lifetime guarantee," she said.
"It's been a lot of hard work starting a business from scratch, but my family have been so supportive and very patient – putting up with measuring tapes and bits of leather lying around."
"It's been hard work, but it's been worth it. In the future, I'd love to be recognized as a respected British brand that champions British manufactures. And one day I hope to expand my range even more – and bag more of the market."
To find out more click here