In 2000 during the 25th season of Saturday Night Live, award-winning actor Christopher Walken hosted the show and appeared in a sketch with Will Ferrell, Chris Kattan, Chris Parnell, Horatio Sanz and Jimmy Fallon.
The ensemble portrayed the rock band Blue Oyster Cult (BOC) in the recording studio laying the track for their 1976 hit "Don't Fear the Reaper."
---
That song has a distinctive sound—or rather percussion instrument—heavily featured:
Cowbell.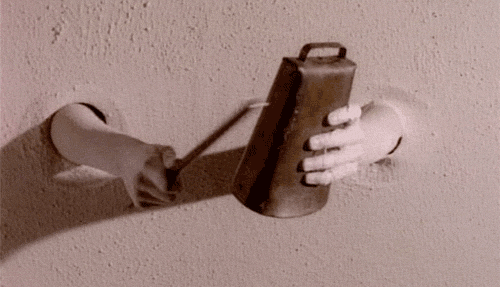 Giphy
The sketch became extremely popular due to Ferrell's over the top performance as fictional band member Gene Frenkle against Walken's serious portrayal of record producer Bruce Dickinson. The sketch often makes the list for best SNL sketches of all time.
In a bit of trivia, turns out Bruce Dickinson only produced a reissue of BOC's hit and had no connection with the original recording. The original was produced by David Lucas who once talked about the sketch, claiming he was the actual cowbell player.
That's one of several things Ferrell and sketch co-writer Donnell Campbell got wrong. BOC also addressed the mistakes made in the sketch.
Despite the errors in fiction versus reality, it's a sketch that launched a thousand gifs...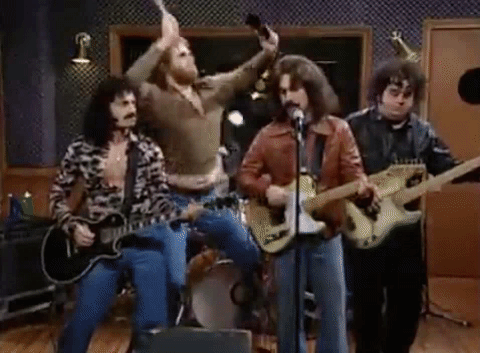 Giphy
...and imitators...
...in real life...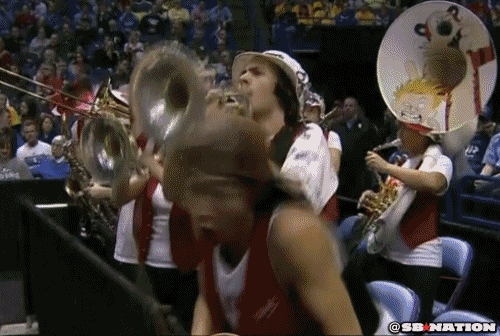 Giphy
...and in other media.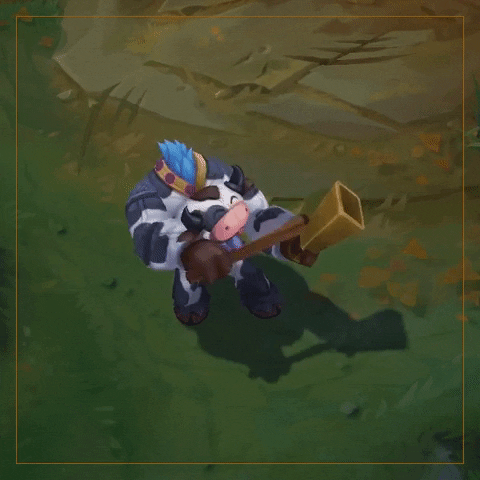 Giphy
Pretty impressive for an SNL sketch that's almost 20 years old.
You can watch the classic sketch here:

More Cowbell - SNLyoutu.be
But according to Ferrell, there's one person who is decidedly NOT a fan.
This guy: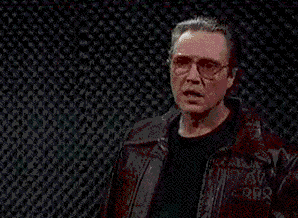 Giphy
In an appearance on The Tonight Show Starring Jimmy Fallon where he spoke with his former SNL castmate, Ferrell claimed Walken told him:
"You know, you've ruined my life."
The pair spoke backstage years after the sketch appeared on SNL. Walken was starring in a play at the time.
According to Ferrell, Walken said:
"People during the curtain call bring cowbells and ring them. The other day I went for an Italian food lunch and the waiter asked if I wanted more cowbell with my pasta bolognese."
Ferrell went on to add he wasn't sure if Walken was joking or genuinely mad at him.
"And I think he was really mad at me. He had a little smile, but..."
You can watch Ferrell's appearance on The Tonight Show Starring Jimmy Fallon here:
Will Ferrell Ruined Christopher Walken's Life with SNL's More Cowbell Sketchyoutu.be
While people can certainly sympathize, well...
Sorry Mr. Walken, but the public has spoken.
Saturday Night Live - The Best of Will Ferrell - Volumes 1& 2 is available here. Volume 3 is available here.