An entrepreneur and former elite athlete who was working 18-hour days "at 150 mph," believes that having a stroke in his 30s was the "best thing that ever happened" to him—after he quit the rat race and started a charity supporting fellow survivors.
---
Dad-of-two Craig Pankhurst, 40, of Wirral, Merseyside, England, a former international swimmer, admits he neglected his health after giving up the sport and was feeling burned out following years of working crazy hours, when he had a stroke in April 2018, then just 39.
But, instead of despairing, Craig, whose wife Kirsten, 43, is a deputy head teacher at Birkenhead School, said:
"My stroke was a kick up the backside, it needed to happen."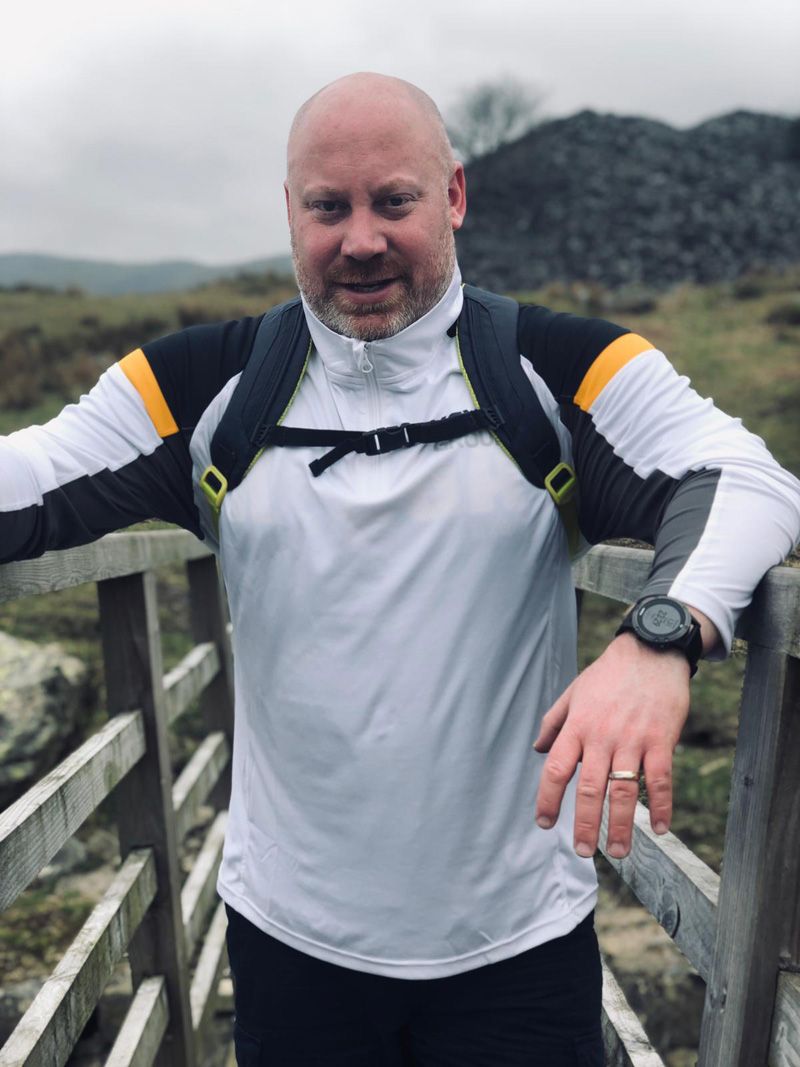 Craig post stroke.PA REAL LIFE/COLLECT
Craig continued:
"It was a challenging time, but ultimately if I had not had my stroke I would still be going at 150 miles an hour. I honestly believe it was the best thing that ever happened to me."
"It gave me that kick to change my life. My values and my lifestyle have changed."
"I realized the one commodity you can't buy is time, so I try to make the best of the day and spend time with my wife and children."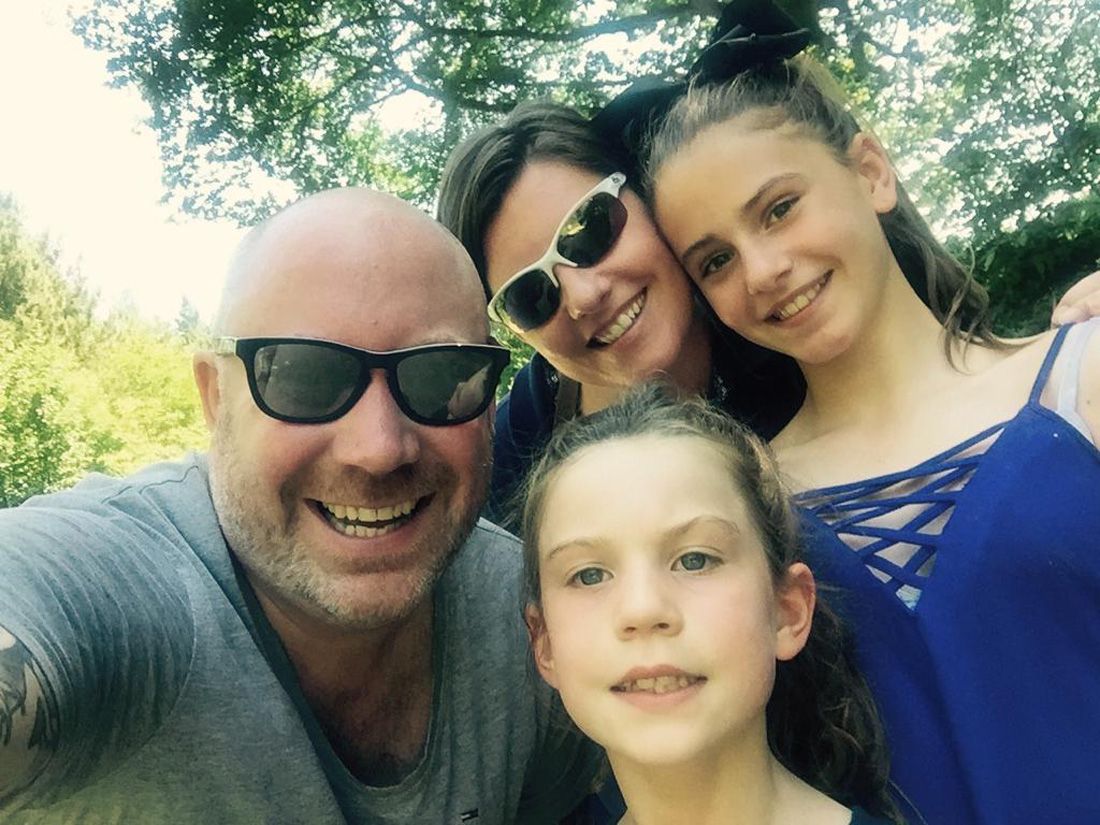 Craig, Kirsten with Darcy and Reefe.PA REAL LIFE/COLLECT
Once swimming butterfly, backstroke and front crawl for the Scottish and British teams, competing at youth international level and winning a number of international gold medals, Craig, who has a daughter Reefe, nine, and a stepdaughter Darcy, 13, admits he had been eating too much, exercising too little and taking on too much stress running his company, before he was ill.
Determined to make a success of the firm he established in 2015, delivering education and leadership training to businesses and charities, he started feeling worn out by work stress in the days leading up to his stroke.
He said:
"I had been a super-fit elite athlete, but after retiring from sport in 2002 I hadn't really looked after my physical or mental health."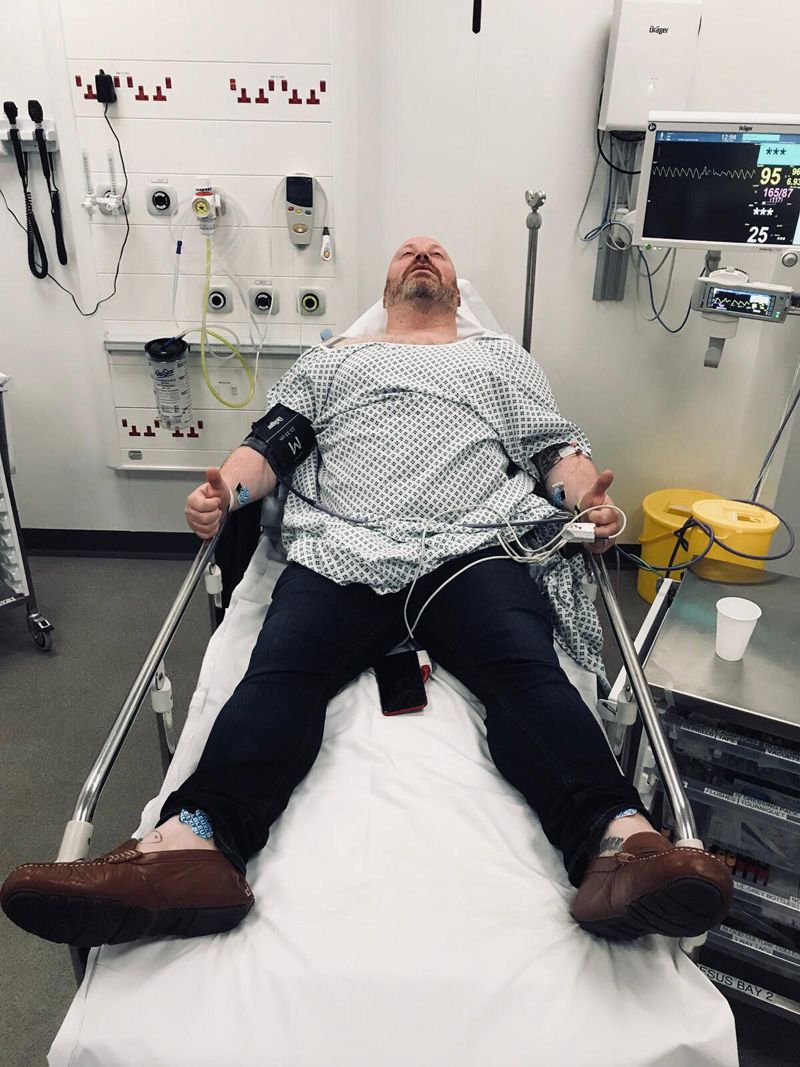 Craig in hospital after the stroke.PA REAL LIFE/COLLECT
"My diet was good, but I was eating far too much and because I was not training four to six hours a day that was a contributory factor."
"The company was doing well and I was working ridiculously long hours – probably 14 to 18 hours a day."
Craig only found out after the stroke on Saturday, April 28, 2018, that he had a dissection of a cerebral artery – a tear in the wall of one of the large blood vessels – and this caused a blood clot which moved to his brain.
Recalling the moment the stroke happened, he said:
"I woke up and when I opened my eyes the room was still black. There was no light coming into my eyes for about a second or so."
"Then when light came in my right eye, I could see the room rotate through it in one direction and the left was rotating in the other direction."
"It made me feel incredibly sick. I had this crushing migraine. I tried to make my way to the bathroom and was sick."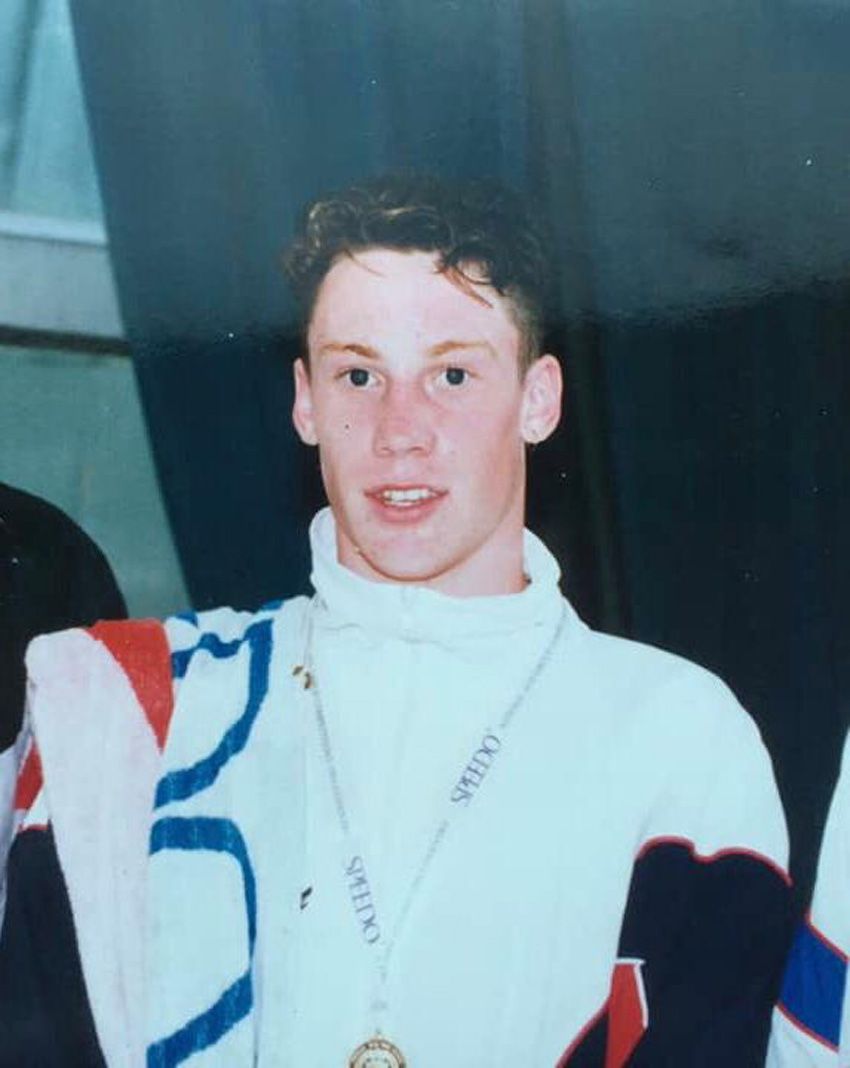 Craig as a competitive swimmer.PA REAL LIFE/COLLECT
He continued:
"I did a typical bloke thing where I put it down to stress, thinking it was a migraine and spent the day in bed. I was sick about 30 times and felt really awful."
Despite spending the weekend in bed, Craig went to work on Monday morning, walking with a limp, feeling confused, suffering from vertigo and seeing speckles in his right eye.
Looking really unwell, his colleagues quickly urged him to go to hospital.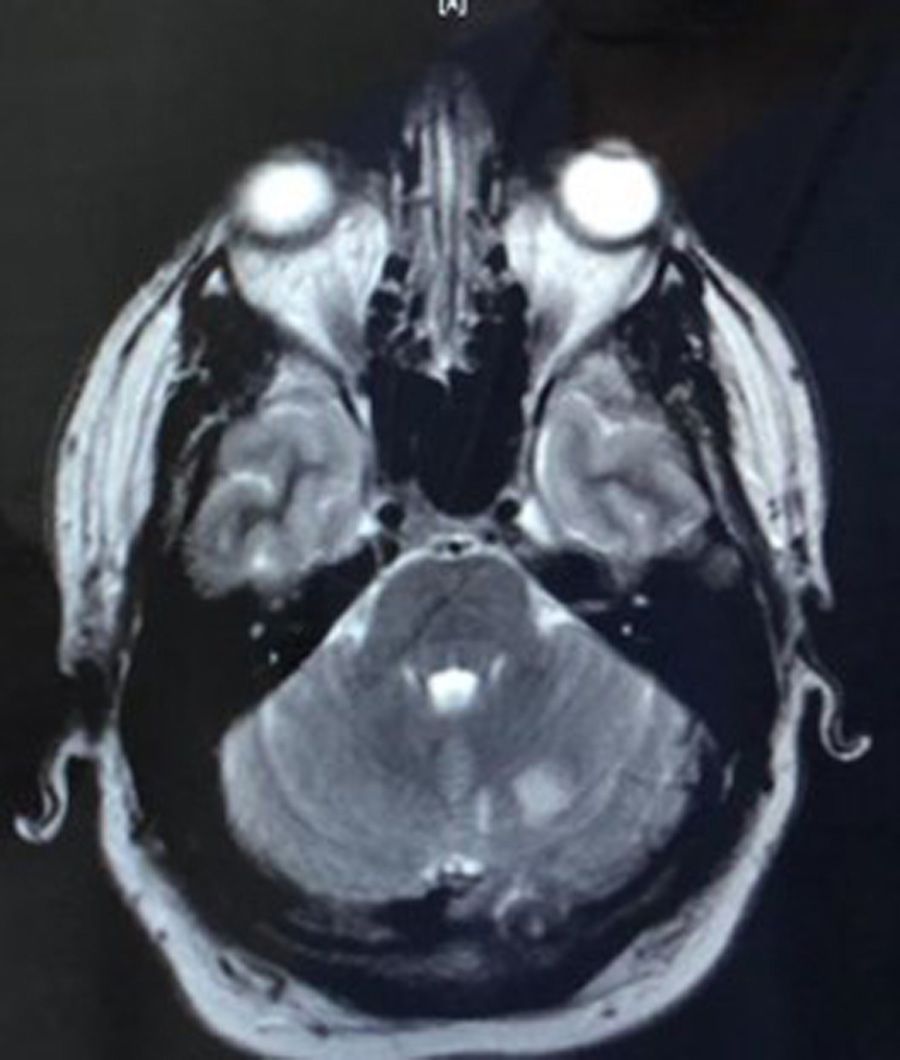 Craig's brain scan post stroke showing an area of damage to the right hand side.PA REAL LIFE/COLLECT
"I was admitted to Arrowe Park Hospital on the Wirral where they did a CT scan and MRI scan which showed two areas of damage to my brain and confirmed I'd had a stroke."
He explained:
"It was a shock, because I had always associated strokes with old people and there was no history of them in my family. It completely knocked the wind out of my sails."
"I stayed in hospital for three days and was signed off work for six months, but because it was my business and I was the managing director I felt I needed to be there, so I went back two days after being discharged."
Craig explained:
"But then I had another event in the office. There were similar symptoms, vomiting and confusion, so I was admitted to Arrow Park Hospital's stroke ward and was seen by a stroke consultant."
"Although I had not had another stroke, an MRA scan, which looks inside the blood vessels, showed that I had a dissection of the cerebral artery and I was referred to the Walton Centre for Neurology and Neurosurgery in Liverpool, which is managing my on-going care."
"The second event did not create any further brain damage. It was actually lucky it happened, because it meant doctors discovered the dissection and I was in hospital for just over a week."
Craig said:
"I'm under the care of the Walton Centre having on going engagement with my neurologist. They monitor the dissection via MRI scans and will decide on a course of treatment."
Craig described the second event as a wake-up call, leading to him cutting
his calorie intake, getting fit and reducing the amount of stress he was under.
Then in September 2018 he and the board took the momentous decision to liquidate the business he had lovingly launched.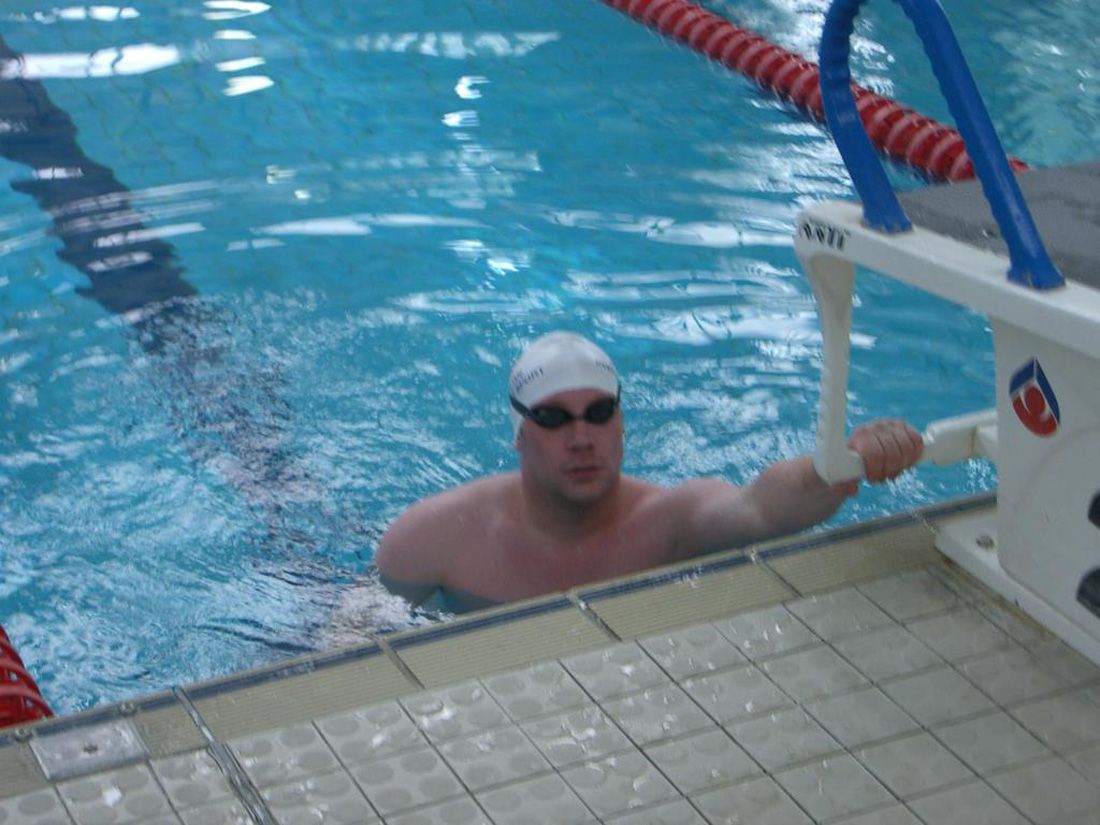 Craig as a competitive swimmer.PA REAL LIFE/COLLECT
He explained:
"It was a really difficult decision and at the time it seemed like my world was ending, but I also felt like I'd had a bit of an epiphany and thought about how my relationships with my family had suffered, because of the way I'd been working."
"Also, after the second incident I was advised not to work for nine months."
That September, following a good rest, Craig started to think about what he could do to help other stroke survivors and the idea for his charity A Stroke of Luck was born.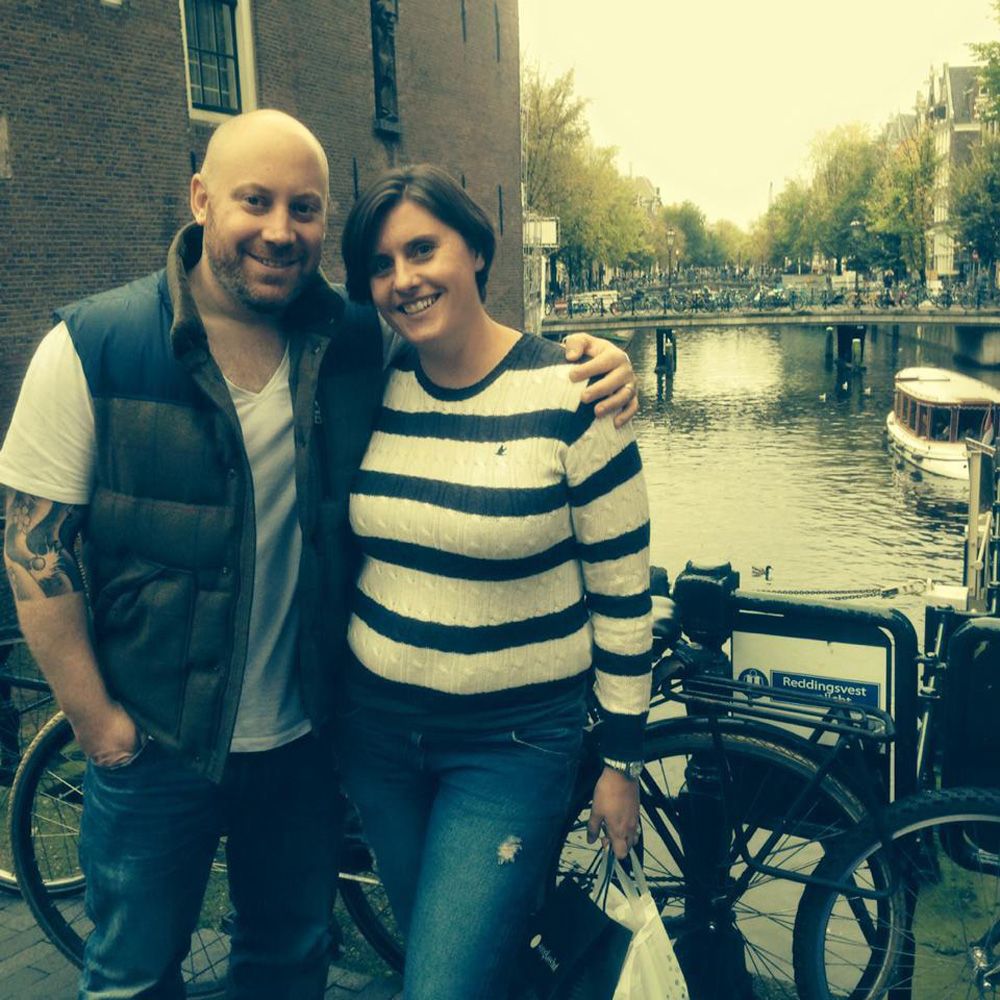 Craig and Kirsten.PA REAL LIFE/COLLECT
The charity, which launched in May 2019, but is awaiting a registration number from the Charity Commission, helps stroke survivors team up with fitness and well-being professionals, to assist with their rehabilitation.
Craig said:
"A lot of stroke survivors suffer from depression or anxiety. They define themselves as stroke victims rather than as stroke survivors, which I try and help them to identify themselves as."
"For me, having a stroke was the biggest change in my life. If you can improve the mental well-being of people who have had a stroke and support them through physical rehabilitation, it is a way of turning a negative into a positive."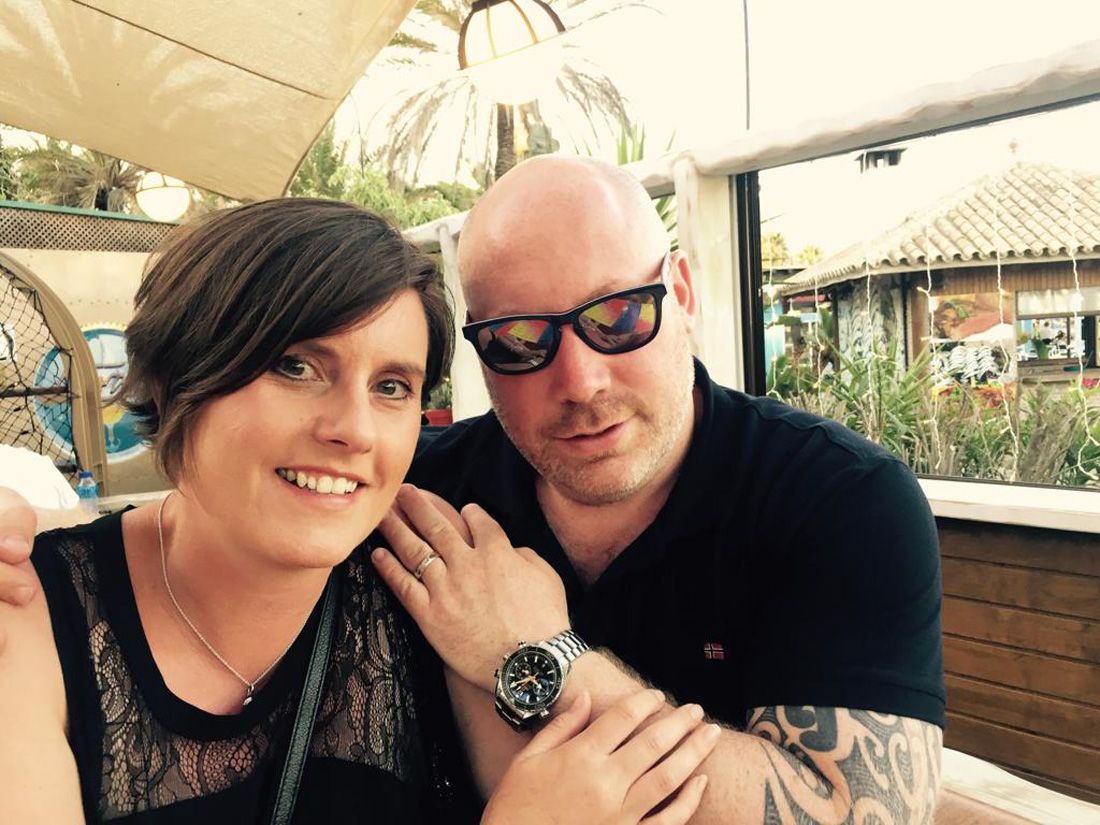 Craig and Kirsten.PA REAL LIFE/COLLECT
One of the after-effects is that Craig now suffers from neuro-fatigue, a debilitating condition which leaves him exhausted after completing certain tasks.
But, rather than wallowing in self pity, he devised a traffic light 'RAG' system to explain to his children what level of fatigue he was experiencing – a technique now used by other stroke survivors.
He said:
"When I'm at amber, my speech and thought processes slow down, I'll put words in the wrong places and my left side weakness will be more pronounced."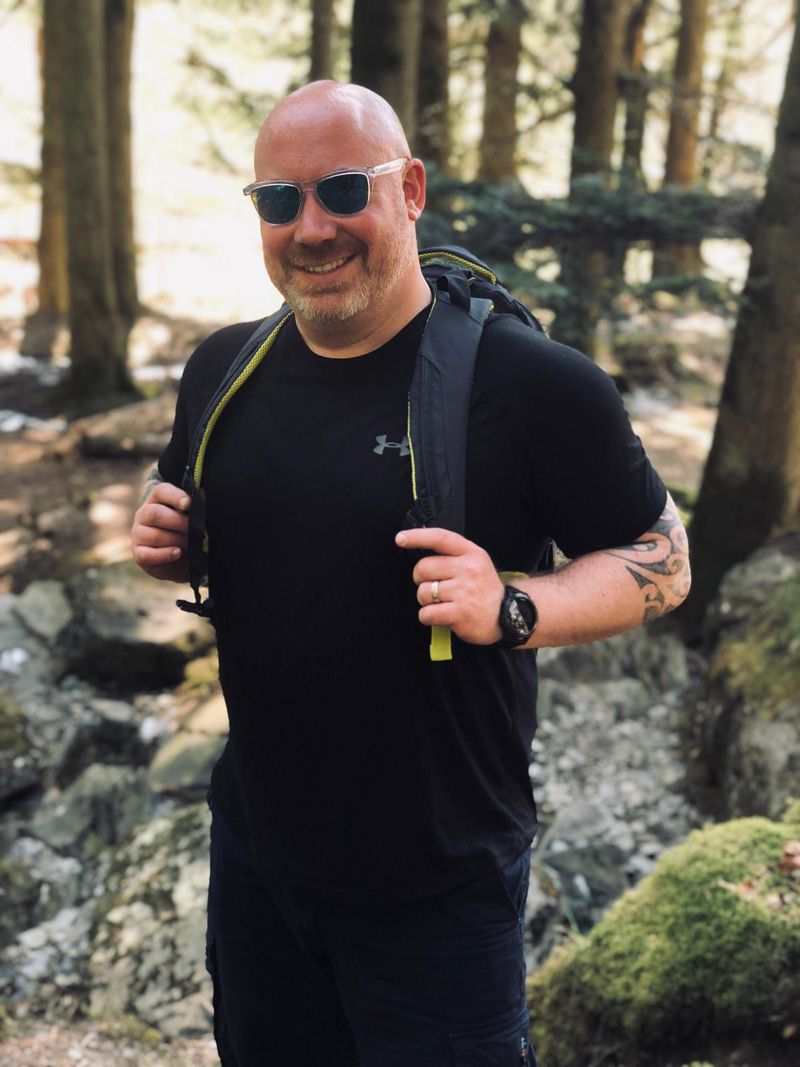 Craig post stroke.PA REAL LIFE/COLLECT
Craig recalled:
"When I'm in the red zone I can hear what's happening, but I can't respond. My energy levels are too low, so I have to go and rest in a dark room."
"There are certain things that will trigger 'red' like giving a speech in front of an audience, because it's quite a stressful situation. The length of time I'm in the red zone is dependent on what I'm doing. Sometimes I can get out of it by going to rest for 20 minutes."
"And a green activity would be something like listening to music."
According to Craig, the most successful stroke survivors are those who have a great team of people helping them.
"One of the key elements to surviving is having an 'A- team' around you which is what we, as a charity, want to help with."
"You are the captain of the A-team, which is made up of those people like family and professionals helping on the road to recovery."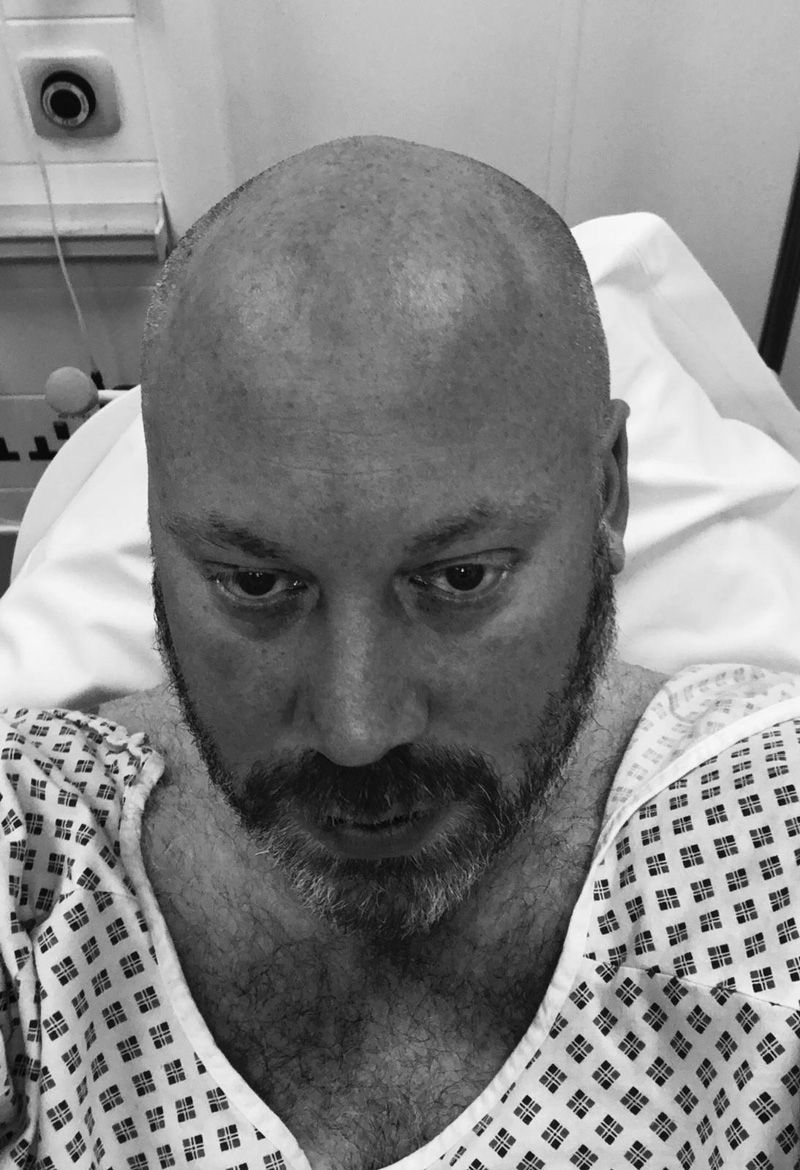 Craig in hospital after the stroke.PA REAL LIFE/COLLECT
Craig added:
"I still get headaches, sickness and I suffer from insomnia and anxiety. I will never be the person I was before I had a stroke, but I feel healthier every day."
"It's taught me how to turn negatives into positives. I now know the importance of being with my family and of keeping things as simple as possible."
For more information visit www.astrokeofluck.co.uk