Since Elon Musk's $44 billion takeover of Twitter last month, the new owner has tried to implement new ways to make the social media platform more profitable, but so far the plans have seemingly backfired.
Musk rolled out an $8 subscription fee to any Twitter users wanting to obtain and maintain the blue check verification symbol, regardless of authenticity of the account associated with the check.
Within the first—and so far only—day of the new verification system, many parody accounts acting as actual companies and individuals were formed, making false claims on behalf of the real companies.
One such instance affected pharmaceutical company Eli Lilly and Co, causing their stock to plummet nearly $15 billion.
A Twitter account claiming to be the company announced insulin would be free.

@EliLillyandCo/Twitter
Given the parody account had one of Musk's infamous blue checks, many thought the tweet was legit.
Overnight, the company's stock share price dropped from $386 to $346, and Musk put a pause on the new verification subscription.
The actual account did offer an apology for the false claims, but that, too backfired as many agreed that the company should be apologizing for the rising cost of insulin, making it unaffordable for most Americans.
One such person was Senator Bernie Sanders, tweeting:
"Let's be clear. Eli Lilly should apologize for increasing the price of insulin by over 1,200% since 1996 to $275 while it costs less than $10 to manufacture."
"The inventors of insulin sold their patents in 1923 for $1 to save lives, not to make Eli Lilly's CEO obscenely rich."
Attempting to do some damage control to his flawed system, Musk tried to debunk aspects of Sanders' tweet.
"Full answer to insulin price question is complex."
"Short answer is that original insulin discovered in 1921 (not 1923) is inexpensive, costing as little as $25."
Musks "well, actually" response missed that Senator Sanders referred to the year the insulin patent was sold, not the year it was discovered.
The patents for insulin were issued in January 1923 and all sold the same year to the University of Toronto for $1 each.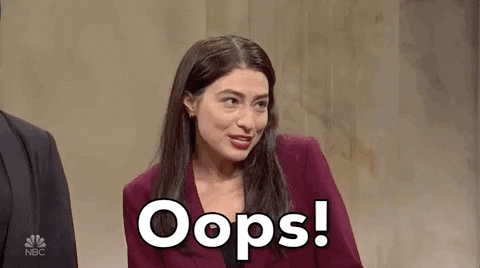 Giphy
Musk then claimed new variants justified the United States' price tag.
"New, higher efficacy analog variants of insulin are more expensive."
Musk linked a TIME magazine article about Walmart's low-cost insulin to prove his claims.
Musk himself was quickly fact-checked by the Twitterverse and users had a lot to say.
Instead of low-key defending Eli and Lilly through his fact-checking, some have suggested Musk could've easily bought the pharmaceutical company instead of Twitter and made insulin affordable or free for everyone.
Despite the gray area of Musk's "facts," the morality seems very black and white.