On Wednesday, Republican Mitt Romney gave an emotional, reasoned argument on the floor of the Senate.
The Utah Senator explained why he would be voting to convict Donald Trump for abuse of power during the President's impeachment trial.
---
Donald Trump Jr. responded the next day in a manner familiar to anyone who's ever been bullied by a fifth grade boy.
Of course, in the face of Romney's clearly conflicted political courage, Don Jr. had only one thing to say.
He posted the following photo to Instagram: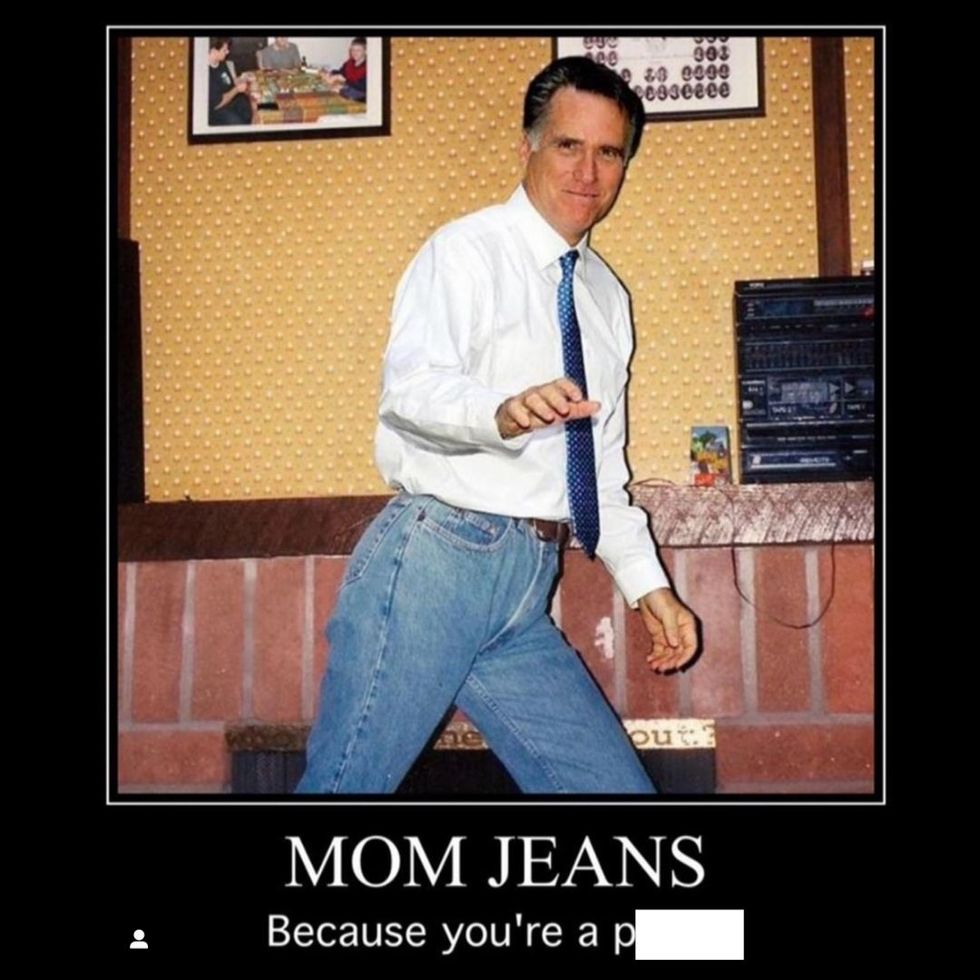 donaldjtrumpjr/Instagram
Don Jr.'s caption read:
"Mitt Romney is forever bitter that he will never be POTUS. He was too weak to beat the Democrats then so he's joining them now. He's now officially a member of the resistance & should be expelled from the @GOP."
Though the Senate did vote to acquit Trump, Romney became the first Senator in history to vote to convict a President of his own party, saying:

"The grave question the Constitution tasks senators to answer is whether the president committed an act so extreme and egregious that it rises to the level of a high crime and misdemeanor. Yes, he did."
Twitter was not kind to Don Jr. and his childish insult.
Of course, Don Jr. learned this bad word from his daddy.
The hypocrisy of conservatives was on full display as none denounced Don Jr.'s insult.
If only Don Jr. had a parental figure who taught him the value of being polite or even how to act like a grown up.
Oh well, perhaps our next first family's manners will be better.