Donald Trump Jr. continued the Trump family tradition of questioning the citizenship of people of color.
In a since deleted tweet, Don Jr. responded, "Is this true? Wow." to a tweet asserting that Senator Kamala Harris (D-CA)—a Democratic candidate in the 2020 presidential election—is not an "American black."
---
Donald Trump Jr. may have forgotten that the internet is forever.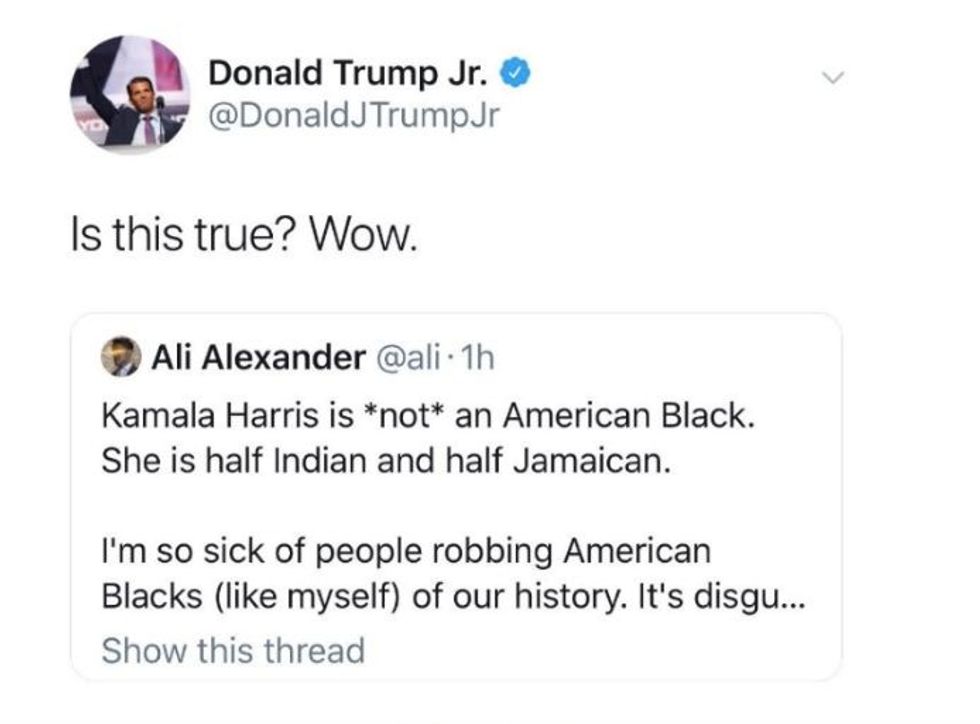 @DonaldJTrumpJr/Twitter
Don Jr.'s father, President Donald Trump, infamously questioned the citizenship of former President Barack Obama for years, perpetuating false claims that Obama—who was born in Hawaii—was actually from Kenya. Even when Obama provided his birth certificate, Trump still questioned its authenticity.
Many of the other candidates vying for the White House in the 2020 election put politics aside to call out Don Jr. for emulating his father's racist claims
Senator Cory Booker (D-NJ) had some particularly harsh words for Don Jr.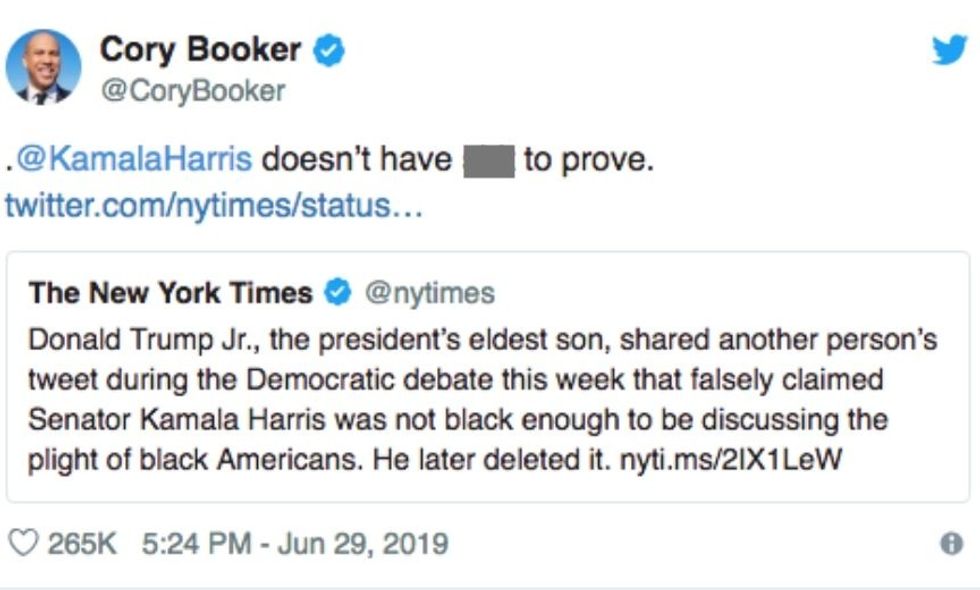 @CoryBooker/Twitter
While Trump Jr.'s comments were near universally reviled, people applauded the candidates for their eagerness to defend Senator Harris, despite running rival campaigns.
Trump Jr. has yet to apologize.
The book Trumpocalypse Now!: The Triumph of the Conspiracy Spectacle is available here.
"Conspiracy theory has moved from the fringe onto America's central stage. This book examines The Donald's history of creating alternative realities with 'alternative facts' and the authentic conspiratorial points of view from which they arise."