A childhood beauty pageant star who "felt like a dinosaur" after being diagnosed with the skin condition vitiligo has rebuilt her confidence by throwing herself into modeling.
---
Make-up artist, Crystal Alexis, 36, made her catwalk debut at just 21 months old, after winning a beauty pageant.
But, diagnosed with vitiligo – a long-term disorder where a lack of the pigment melanin causes pale white patches on the skin – aged 30, she feared she would never model again.
Then, sick of ignorant strangers asking what was wrong with her skin, 32-year-old Crystal, of Cocoa, Florida, decided to follow in the footsteps of Canadian model Winnie Harlow, who also has vitiligo, by taking to the catwalk and using social media to "educate and inform" people about the condition.
"Modeling really is my first love," she explained. "I was just three months shy of my second birthday when I did my first pageant – and I won.
"But by the time I hit my teens, I had started working as a make-up artist, so I left modeling behind."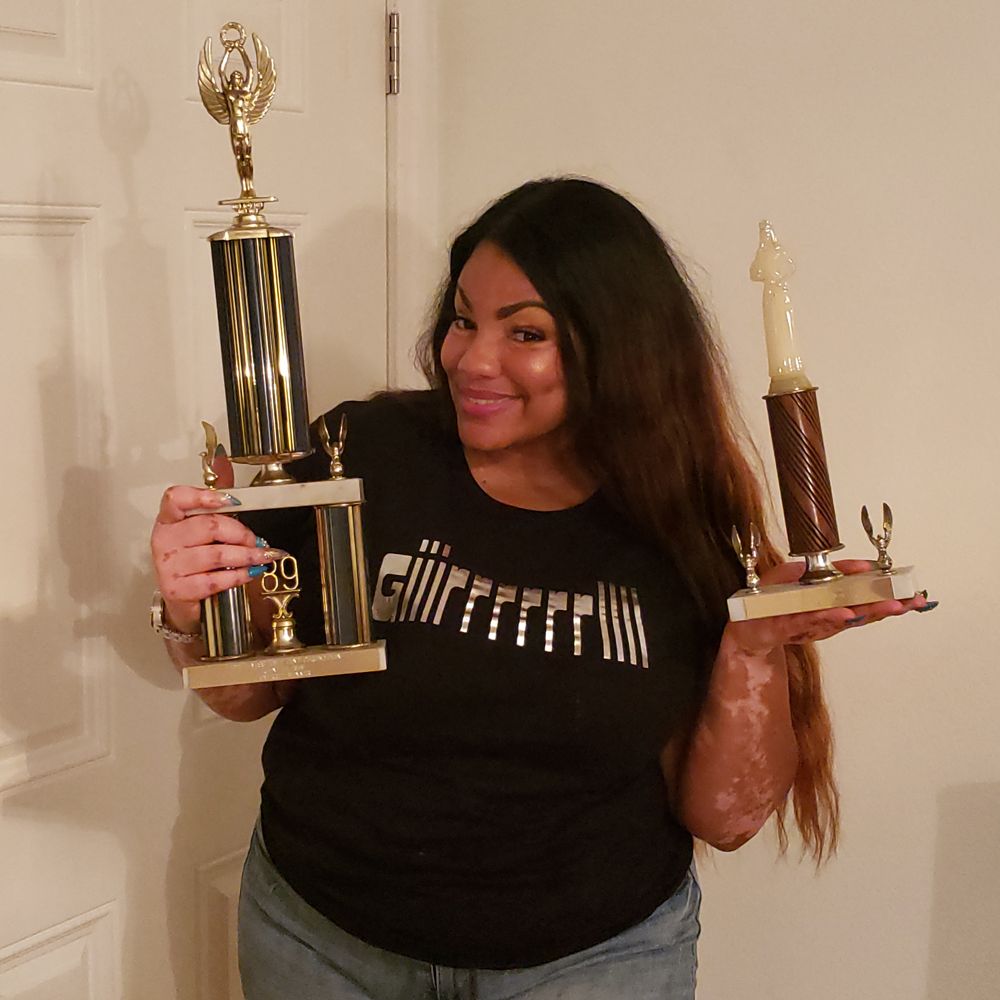 Crystal was entered into her first beauty pageant aged just 21 months old (PA Real Life/Collect)
"Then, after my diagnosis, I felt like a dinosaur, as vitiligo is something people have seen on tv or heard about, but when they see you with their own eyes it's like they're looking at something from another world," she continued.
"It really made me lose my confidence, but I pulled myself back. I wanted to impart that self-love to others, which is why I took the plunge back into modeling."
Discovering a talent for applying make-up, after a decade of being entered into childhood beauty pageants by her parents, John, 67, a retired mail worker, and Paula, 65, a former care worker, when she reached 15 Crystal had abandoned modeling in favor of her new passion.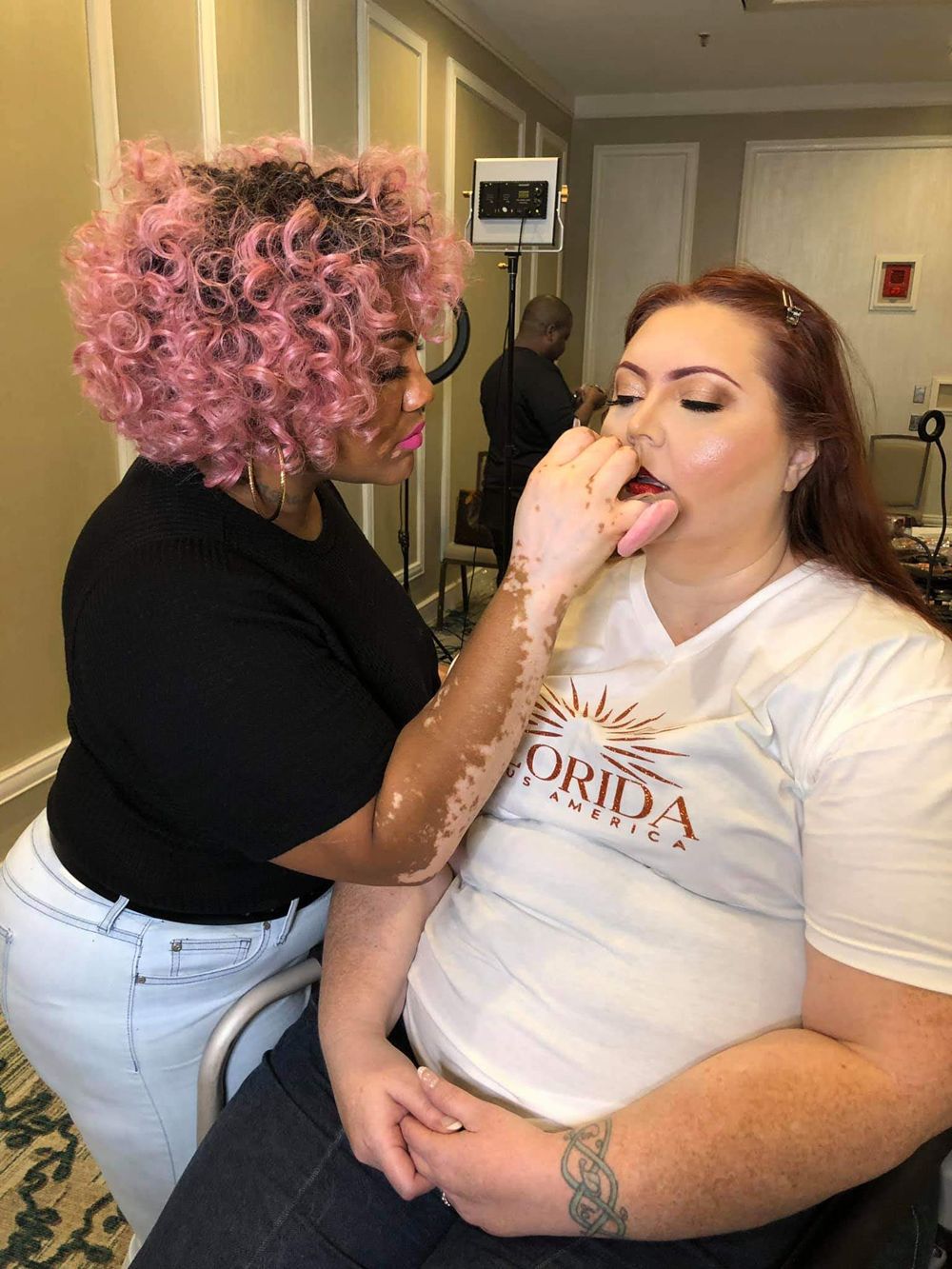 Crystal runs her own make-up and beauty business (PA Real Life/Collect)
"I casually started doing people's make-up for free – to express my creative flare," she explained.
"Then people started giving me $10 as a tip and I was like, 'Okay cool – thanks.'
"Through word of mouth, suddenly everyone in Cocoa, Florida, seemed to be after my services."
Setting up her own hair and make-up business, in 2009, which would come to be known as EYEkonik Beauty, Crystal, then 26, had the world at her feet.
Sadly, that all changed after Crystal turned 30 on September 20, 2013.
"When I hit 30 – no lie – my whole body just started acting out," she said.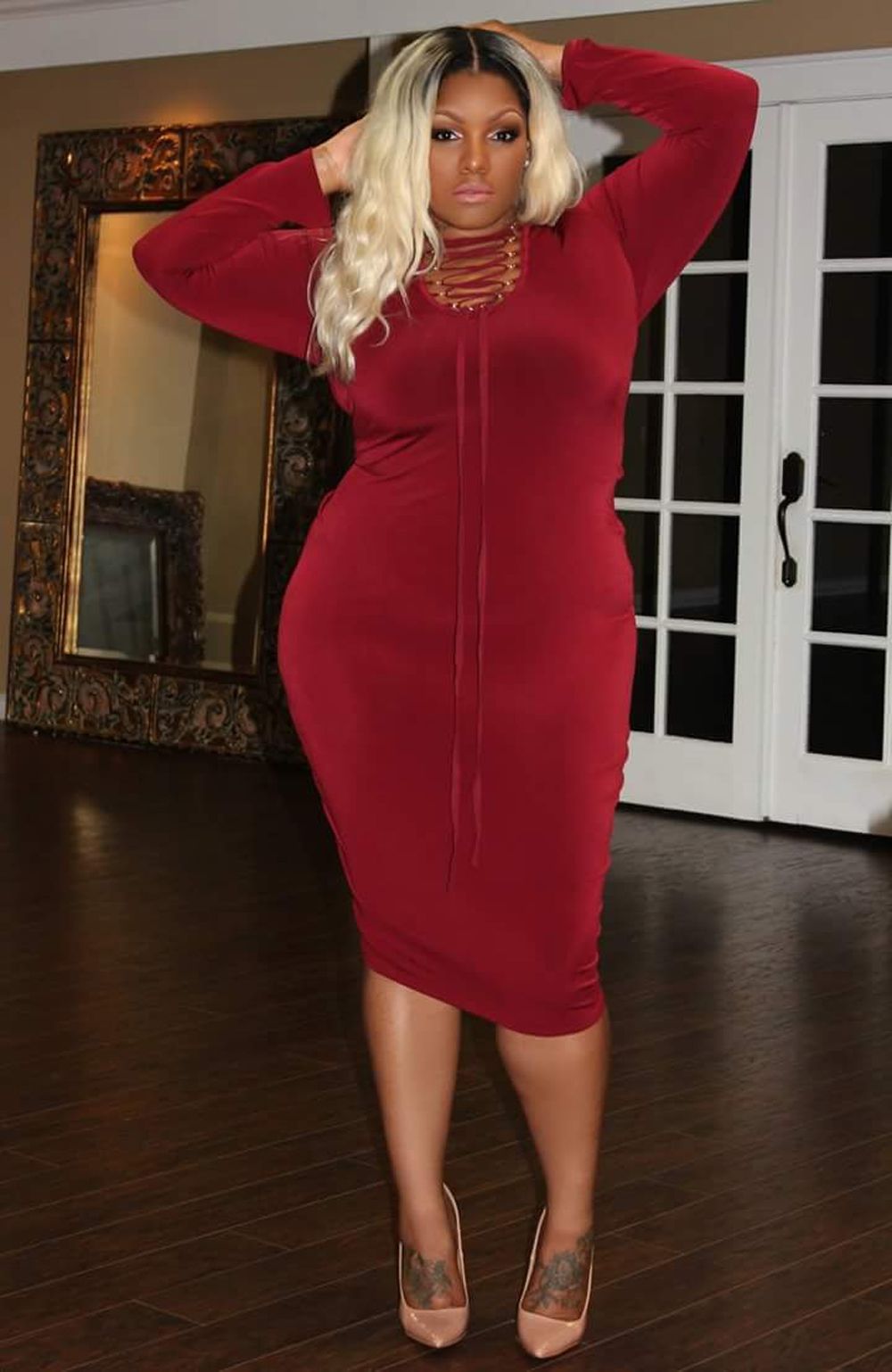 Crystal hopes to empower other women with her modeling (PA Real Life/Collect)
"My hips got bigger, my body started to ache and suddenly I wasn't young anymore," she continued.
"One day I found myself with a strange white spot on my chin, which was smaller than a penny.
"I thought I'd scratched myself, but after a month it hadn't gone away and seemed to be getting bigger."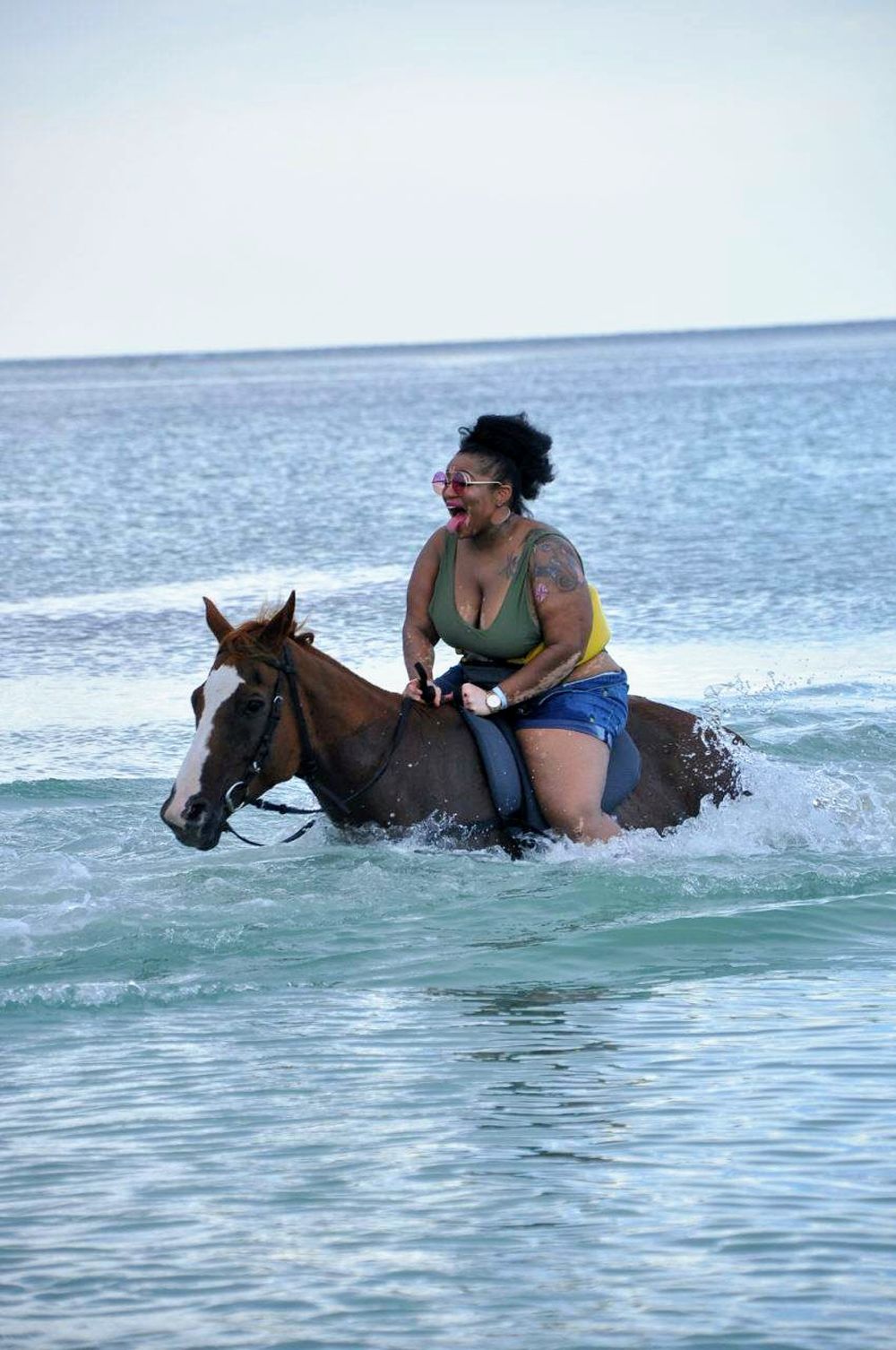 Crystal horseback riding (PA Real Life/Collect)
"Then I spotted another one on my hand and thought I'd better get to the doctor," she added.
Booked to see a dermatologist, or skin specialist, she was given a full body examination, before being diagnosed with vitiligo.
"The dermatologist asked if the spots had appeared anywhere else and I told her I didn't think so," she recalled.
"Then she asked about my intimate areas and I told her I hadn't checked personally, but she was free to look.
"After that, she sat me down and confirmed that I had vitiligo and said they weren't sure what triggered it and that they couldn't cure it."
Admitting she was more shocked than upset, Crystal explained she had always been "intrigued" by the condition.
"I'm very familiar with the model Winnie Harlow, after watching America's Next Top Model which she was on, so I knew about vitiligo and was kind of willing to embrace it," she explained.
"After my diagnosis, people would come up to me and say, 'Oh I have a brilliant cream you should try,' or, 'Have you tried you this certain make-up to cover up?'
"It came from a good place, but it was kind of hard not to be offended."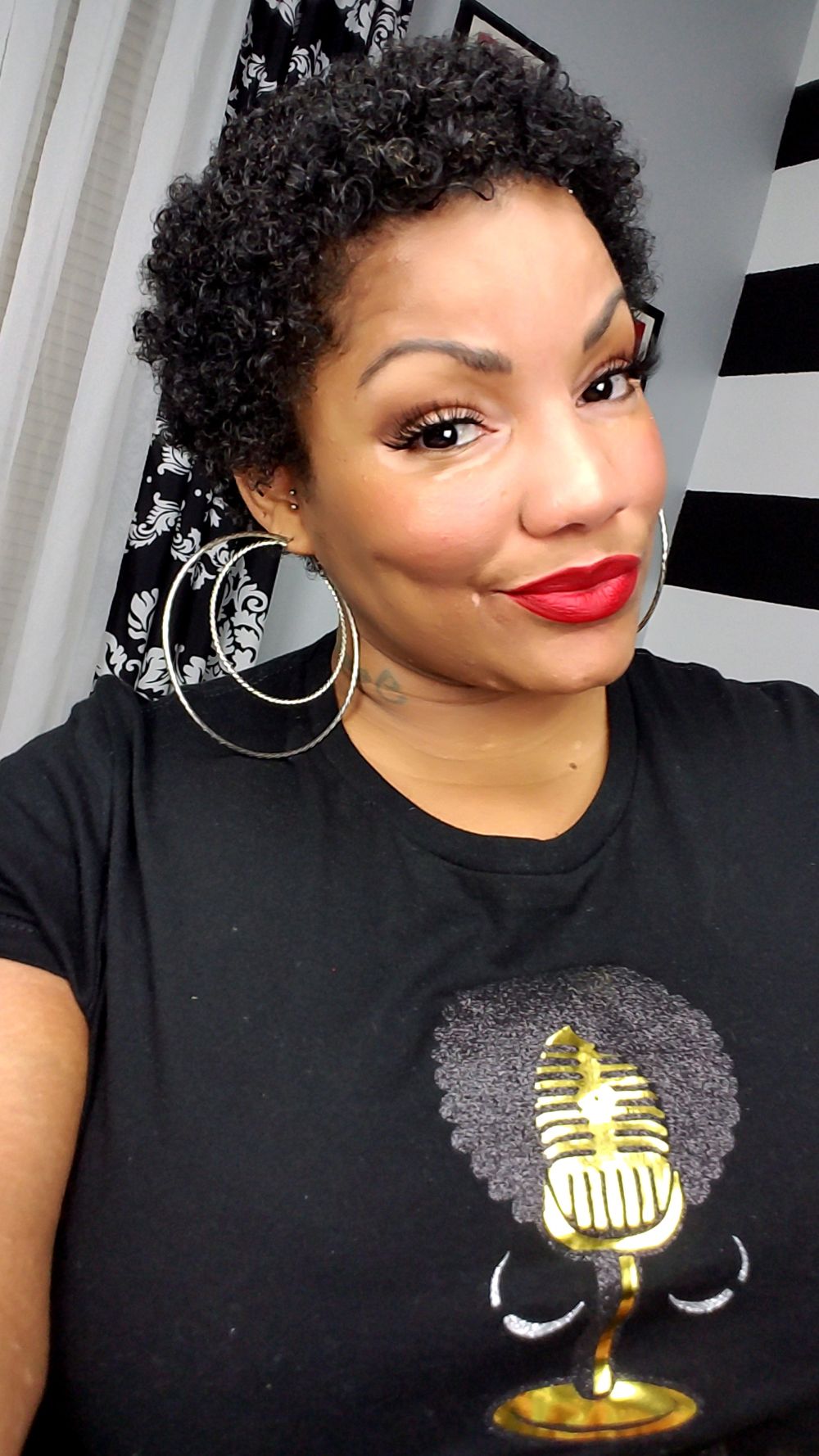 Crystal was a child beauty pageant star (PA Real Life/Collect)
Not long after her diagnosis, rather than just receiving insensitive advice, Crystal started being the target of cruel comments.
"I was so determined to embrace my vitiligo after I was diagnosed, but all that came crashing down in the first year," she said.
"I've been sat ordering food from a bar and some old lady has turned around to me and said, 'What's wrong with you? What's wrong with your skin?'"
"Another time I was dropped off at the airport by taxi. The driver kicked me out at the wrong terminal and I couldn't figure out what was going on. Then I turned back and he'd pulled out a cloth and disinfectant and was scrubbing where I sat," she continued.

"It got to the point where I just wanted to scream at people in the street, 'There's nothing wrong with me – it's just skin pigmentation.'"
After celebrating her 32nd birthday, Crystal – whose vitiligo now covers her hands, 25% of her arms and part of her face – vowed to speak out about her condition, to raise awareness.
"It started off by just talking to people in the street," she explained.
"Instead of being embarrassed and running away when a child hid behind their mom or cried, I'd step out and make a self-deprecating joke before explaining a bit about vitiligo and how it's just skin."
Seeing people's reactions change once she had opened up about her condition, Crystal decided to take the bull by the horns and throw herself back into modeling.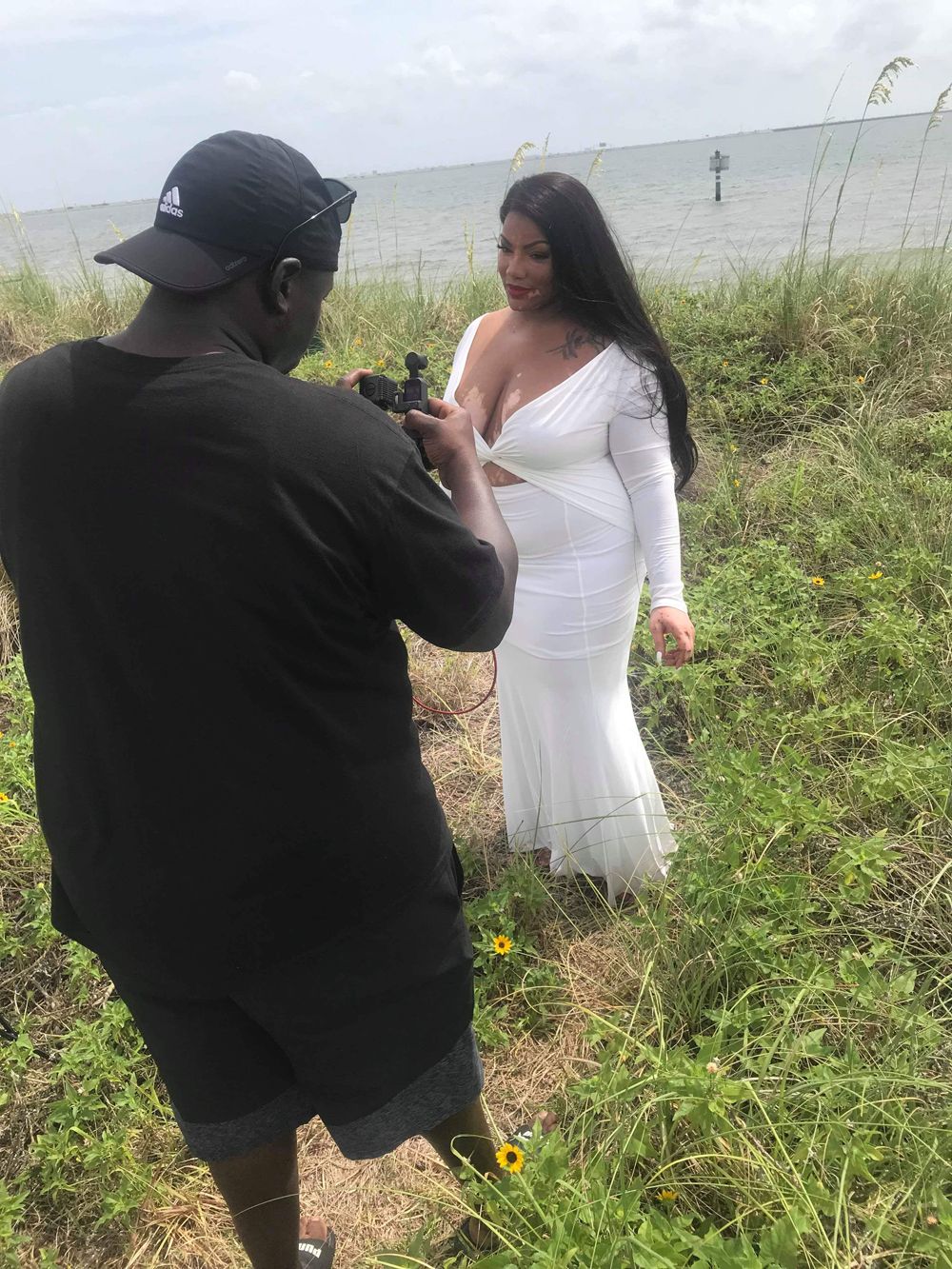 Crystal models for clothing and wig brands (PA Real Life/Collect)
"Because of the industry I work in, I know a lot photographers and people who run studios and it all just fell into place naturally," she said.
"It started off with friends taking a few photos, but before long I was being approached by brands to model their clothes, wigs and accessories.
"I don't always get paid for the modeling I do, but it's not just about the money – modeling is an art form."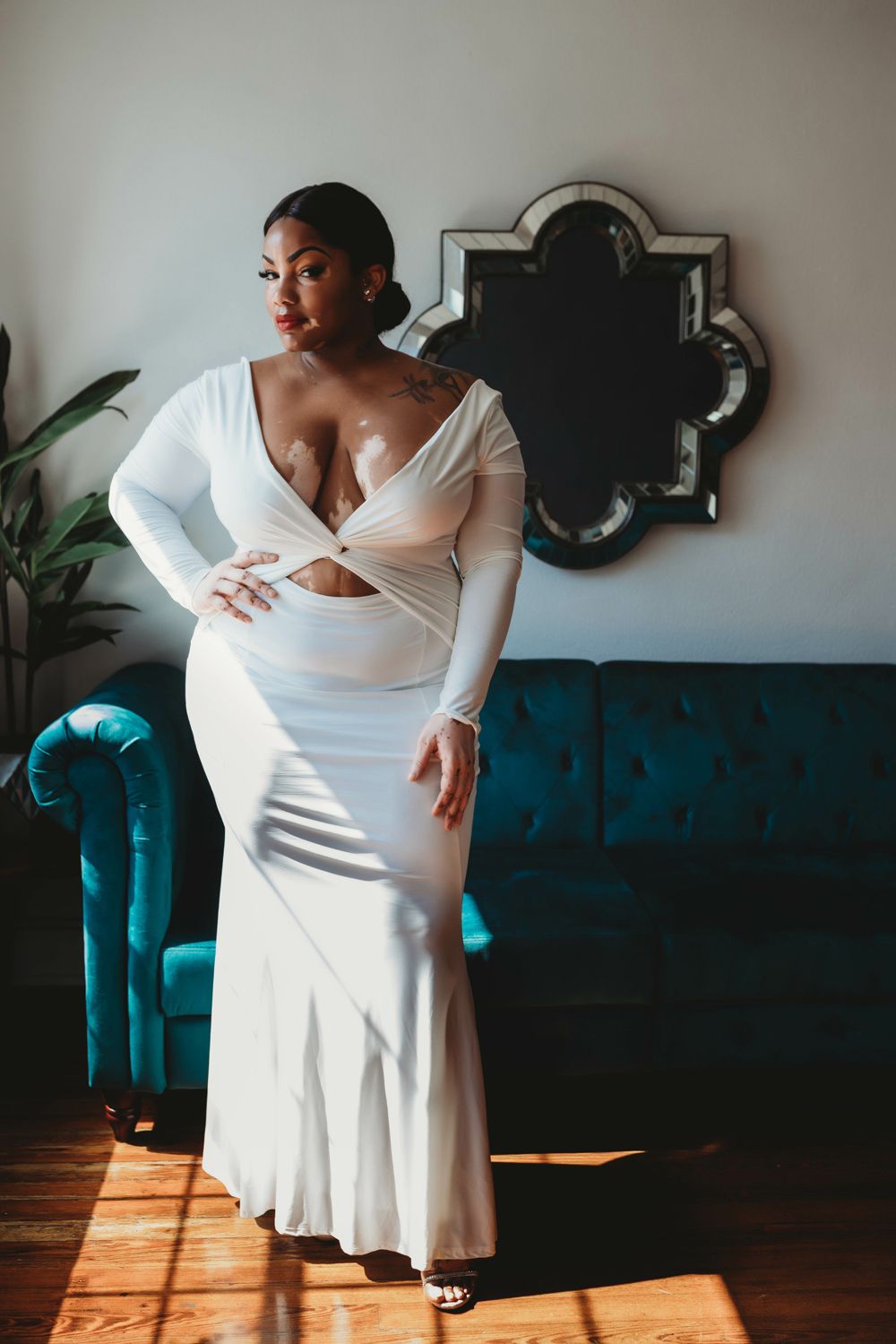 Crystal was made to feel like a 'dinosaur' because of her vitiligo (PA Real Life/Collect)
But Crystal does not want to be seen just as the "vitiligo model."
She said: "I don't want to be identified just by my vitiligo. It's something I have but it doesn't define me as a person, as a woman.
"And that's what I want to be more than anything, an ambassador for strong women."
"I lost my confidence because of the way I was treated after my diagnosis, but I got it back and that's what my modeling is about – showing people they can get their confidence back," she continued.
"You don't have to have vitiligo – anyone that feels less than normal because of something they can't change, needs to know they have the power in themselves to feel fabulous.
"I like to think someone needing a boost could flick through a magazine and see me and get that pick me up they need."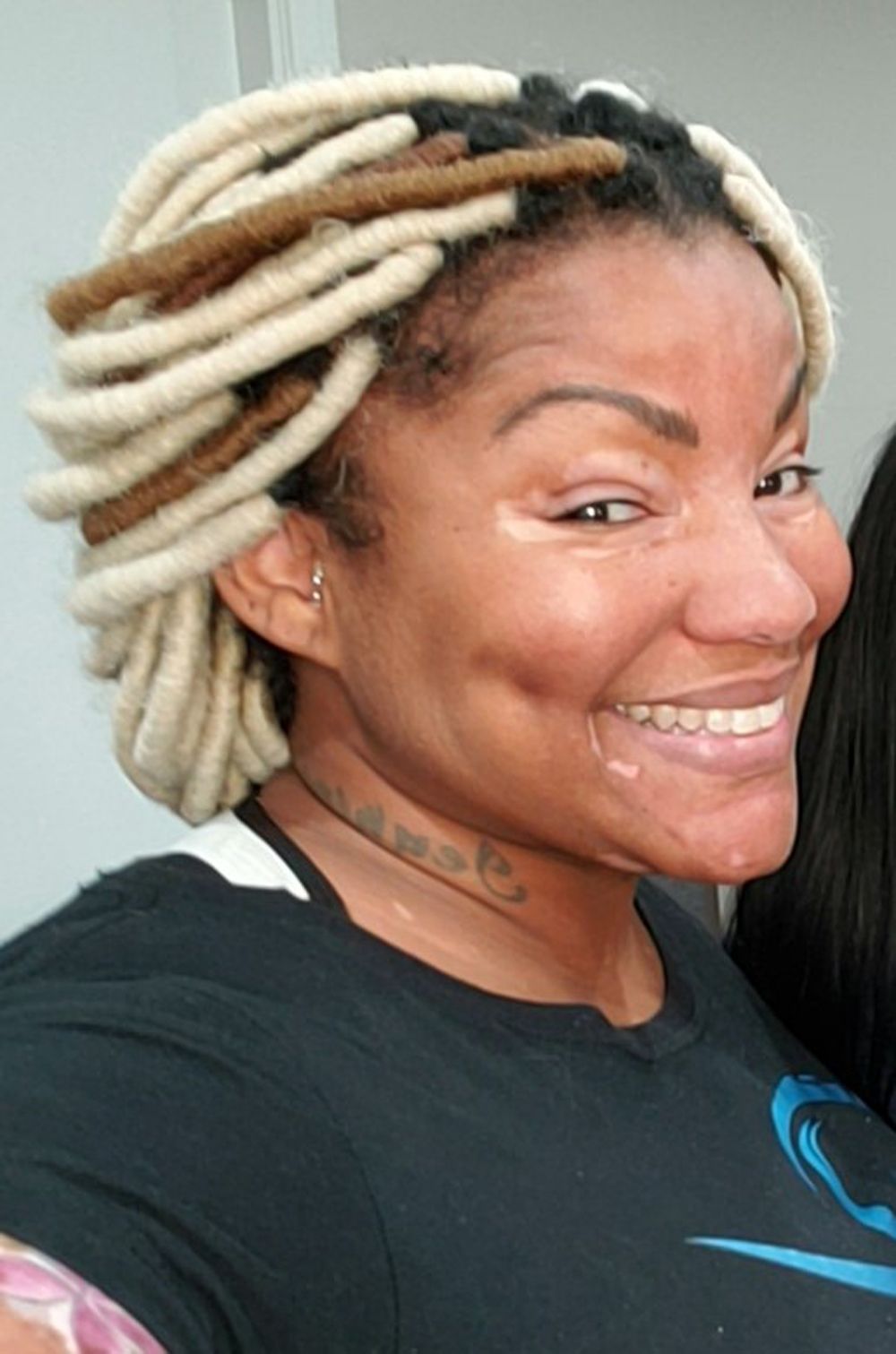 Crystal was diagnosed with vitiligo when she turned 30 (PA Real Life/Collect)
Appearing in Queen Size and MyM magazines, modeling garments and talking about body confidence, Crystal is now working with Vanity Studios, a British photography studio, to encourage other women to try out modeling.
She said: "My best advice is to just do it. Confront your fears head on and be true to yourself.
"Never try to be like someone else. Find your personal magic and work it."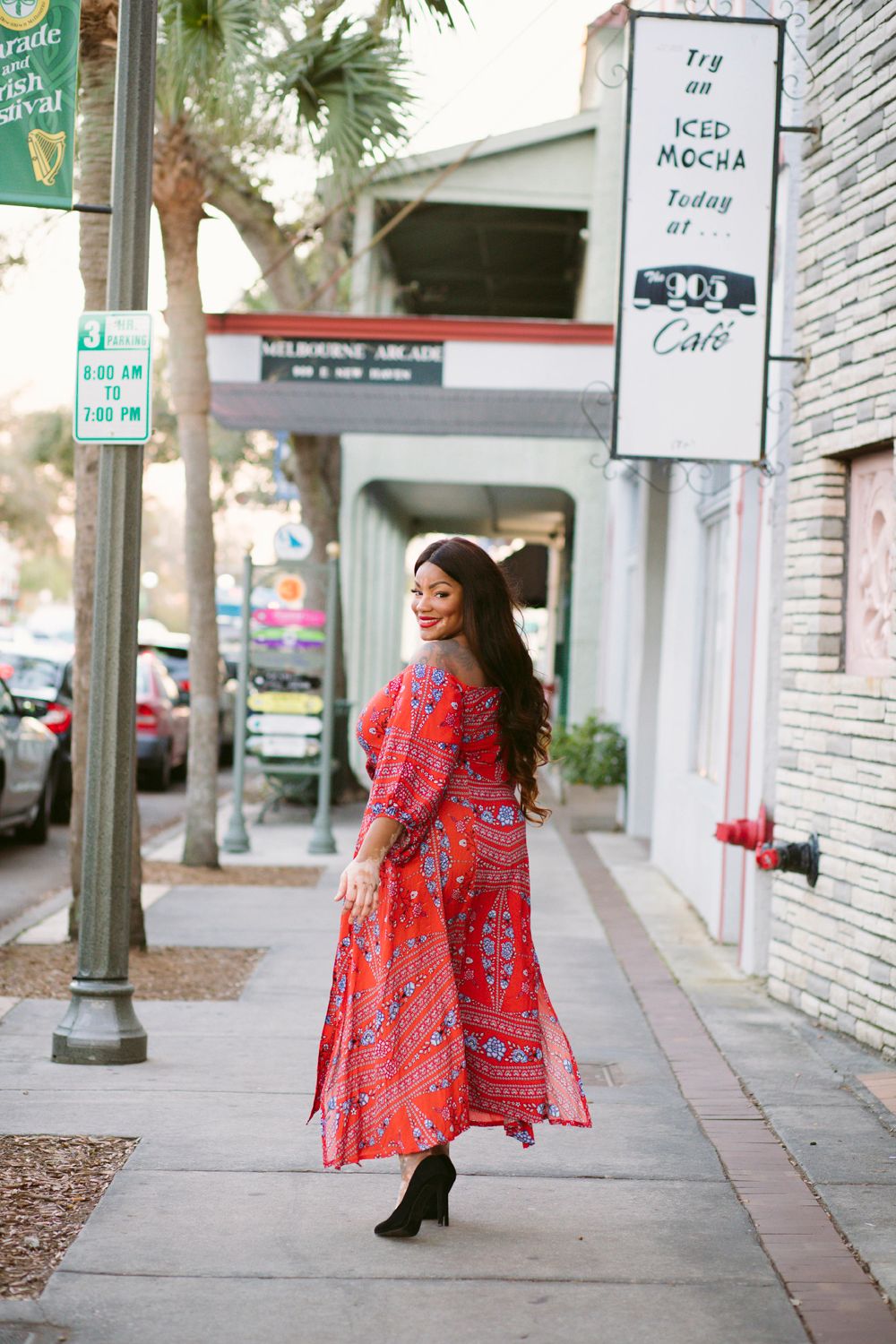 Crystal jumped back into modeling when she turned 32 (PA Real Life/Collect)
Looking to the New Year, Crystal is keen to explore new platforms to inform and educate people about vitiligo.
"I use Instagram to spread my message and motivate people, but I wanted to look into different avenues," she said.
"I'm currently working on a podcast with another woman who has vitiligo so, hopefully, we'll be reaching a whole new demographic."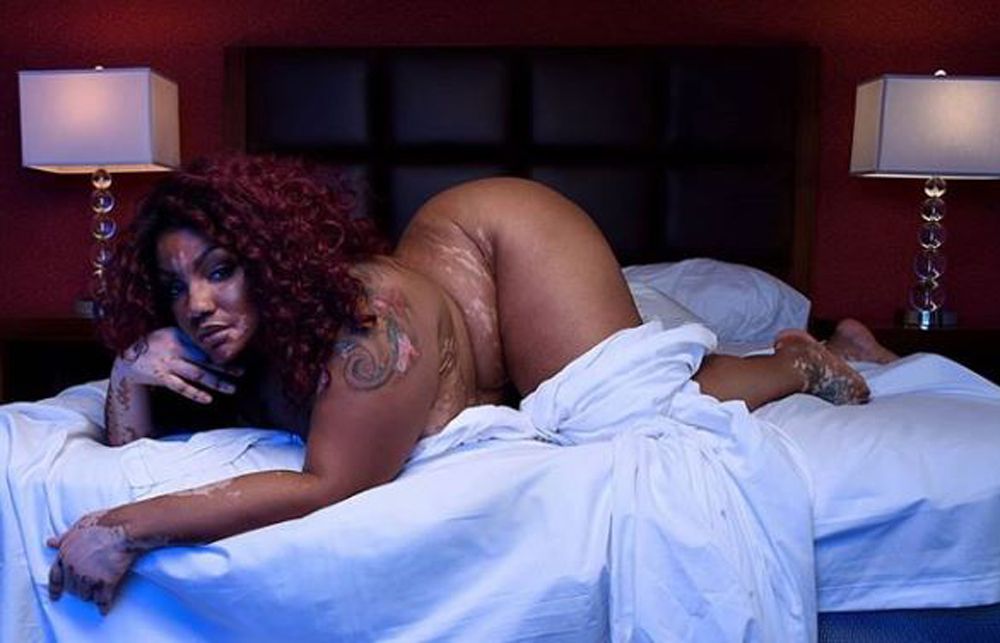 Crystal has embraced her vitiligo (Photos by Phelps/PA Real Life)
She concluded: "But I'll never stop modeling now, it's like an addiction for me.
"I love being in front of the camera and will never stop."
To find out more about Vanity Studios, visit www.vanitystudios.co.uk