Professional wrestling fans being wholesome and supportive of an openly gay wrestler probably doesn't fit into most people's idea of the fandom, but that's exactly what happened at TNT's AEW Rampage last week.
Anthony Bowens is one half of the wrestling team The Acclaimed with wrestling partner Max Caster. Bowens is also quite open about being gay, in both his personal and professional life.
During AEW Rampage, Bowens was talking with QTV Reporter Harley Cameron when Cameron said Bowens must be into her—for those unfamiliar with professional wrestling, banter like this is quite common during matches and helps to hype up the crowd as well as tell a story.
Bowens responded incredulously.
"Did you just say that you think I'm into you?"
When Cameron responded with "Duh," he followed up with:
"Very very serious question: did you get kicked too many times in the head by a kangaroo when you were a kid?"
He then gestured down at his outfit, short white briefs with black and pink scissor designs and matching boots.
"Because I don't know if you can see my gear, lady... I'm gay."
The crowd then cheered and the commentators chimed in to say Bowens is also taken.
As those in the ring paused to let the crowd get the cheer out of their system, a supportive chant of "He's gay! He's gay! He's gay!" started up.
Bowens shared a clip of the slightly surreal experience to his social media, appreciating the progress made in the time he's been wrestling.
Social media users appreciated the supportive moment too.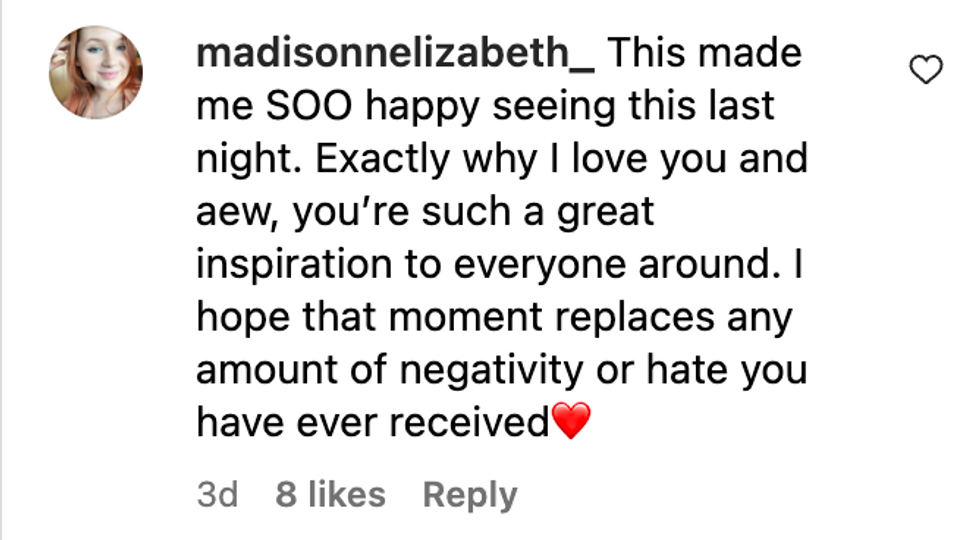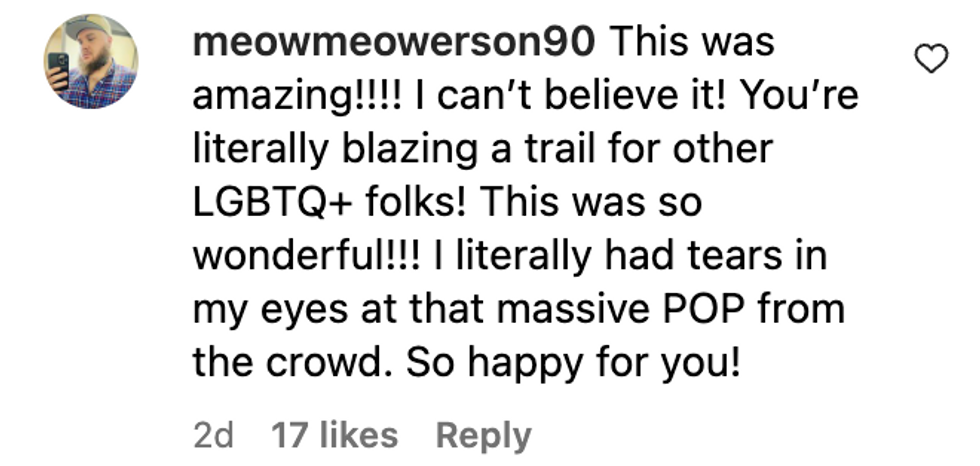 Bowens recently celebrated his 7th anniversary with actor and YouTuber Michael Pavano.
Together for seven years in 2023, the couple married in 2017.
Professional wrestling fans may not seem like the most progressive group of people at first glance, but progress is happening everywhere.

And plenty of wrestling fans are themselves members of the LGBTQ+ community.