After a decade of secret shaving, a bearded lady has ditched the razors and vowed to proudly grow out her fuzz alongside her beloved husband.
Her self esteem at rock bottom, massage therapist Jessica Moore, 36, spent years battling to keep her beard at bay.
---
The facial hair grew as a result of polycystic ovary syndrome (PCOS)—where excess levels of male hormones can cause increased facial and body hair as well as thinning hair on the scalp.
Then, in December 2017, Jessica, who became used to people doing a double take when they saw her in the street, decided enough was enough after painfully nicking her skin as she hurriedly shaved in a parking lot before an important meeting.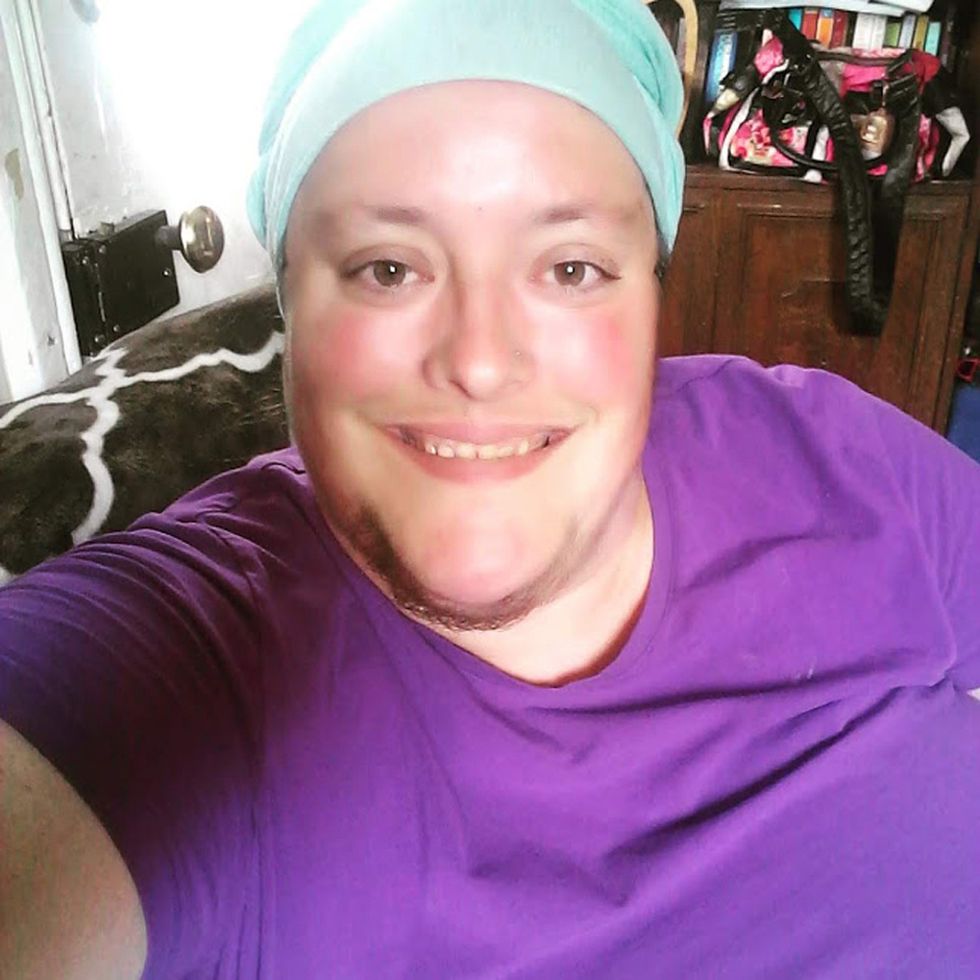 Jessica after she stopped shaving(PA Real Life/Collect)
Revealing how she has since left her beard to grow naturally, Jessica, of Newburg, Pennsylvania, said:
"I'd gone to the store to buy an emergency razor, as I'd forgotten an important appointment."
"I was shaving in my car in the parking lot and cut my skin. It really hurt, and in that moment, I thought to myself, 'Why do I keep doing this?'"
After that, Jessica pledged to grow out her beard—with her supportive husband Francis, 37, showing solidarity by ditching his razor too.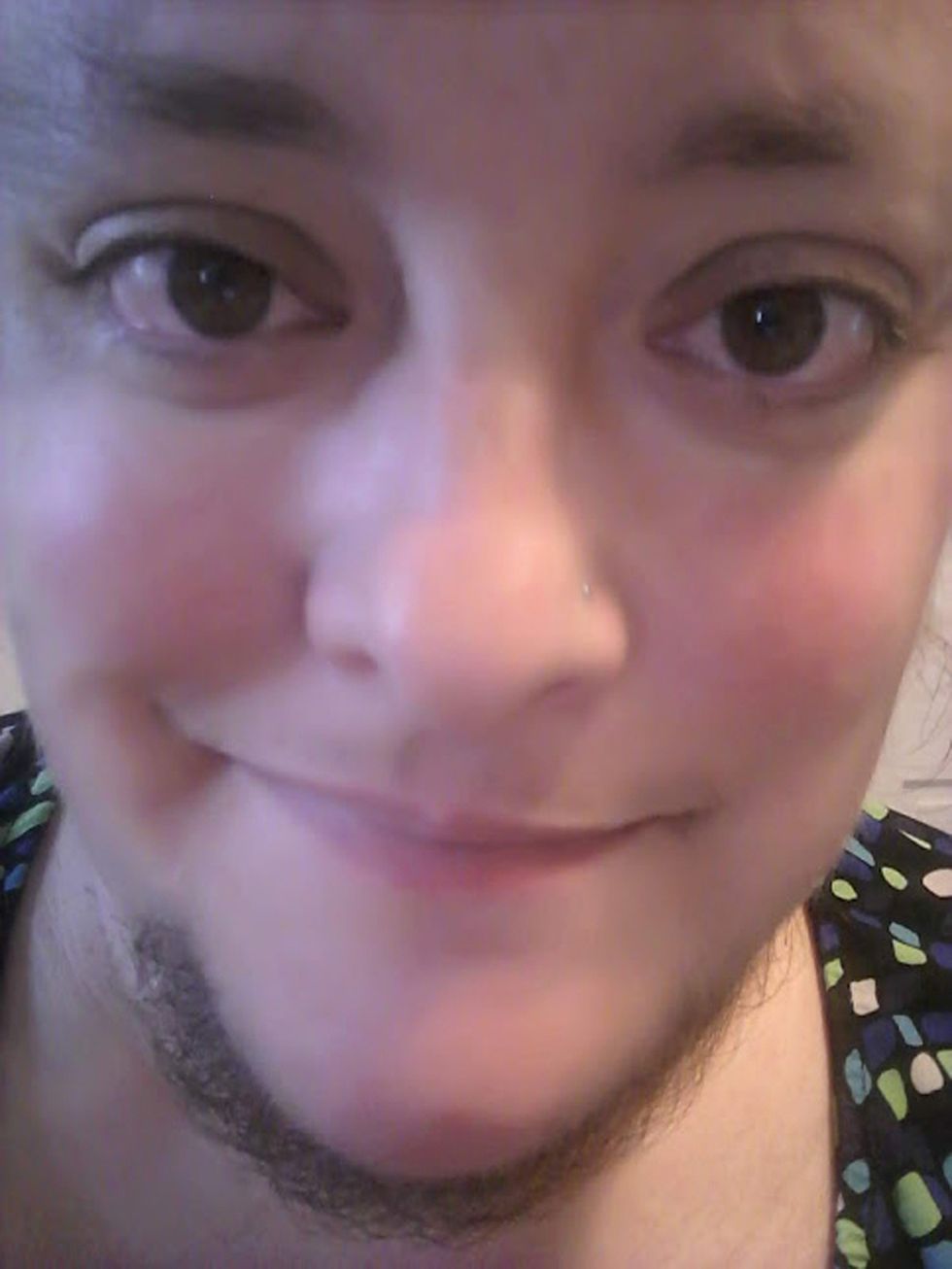 Jessica after she stopped shaving (PA Real Life/Collect)
She continued:
"He'd been telling me for ages to stop shaving, but it took awhile for me to listen to him."
"He has started growing his beard out too, to support me. We even share products like beard oil and wash. It means a lot to have him there."
Before officially being diagnosed with PCOS, the cause of which is unknown, the only symptom Jessica noted was a smattering of hair growing on her chin.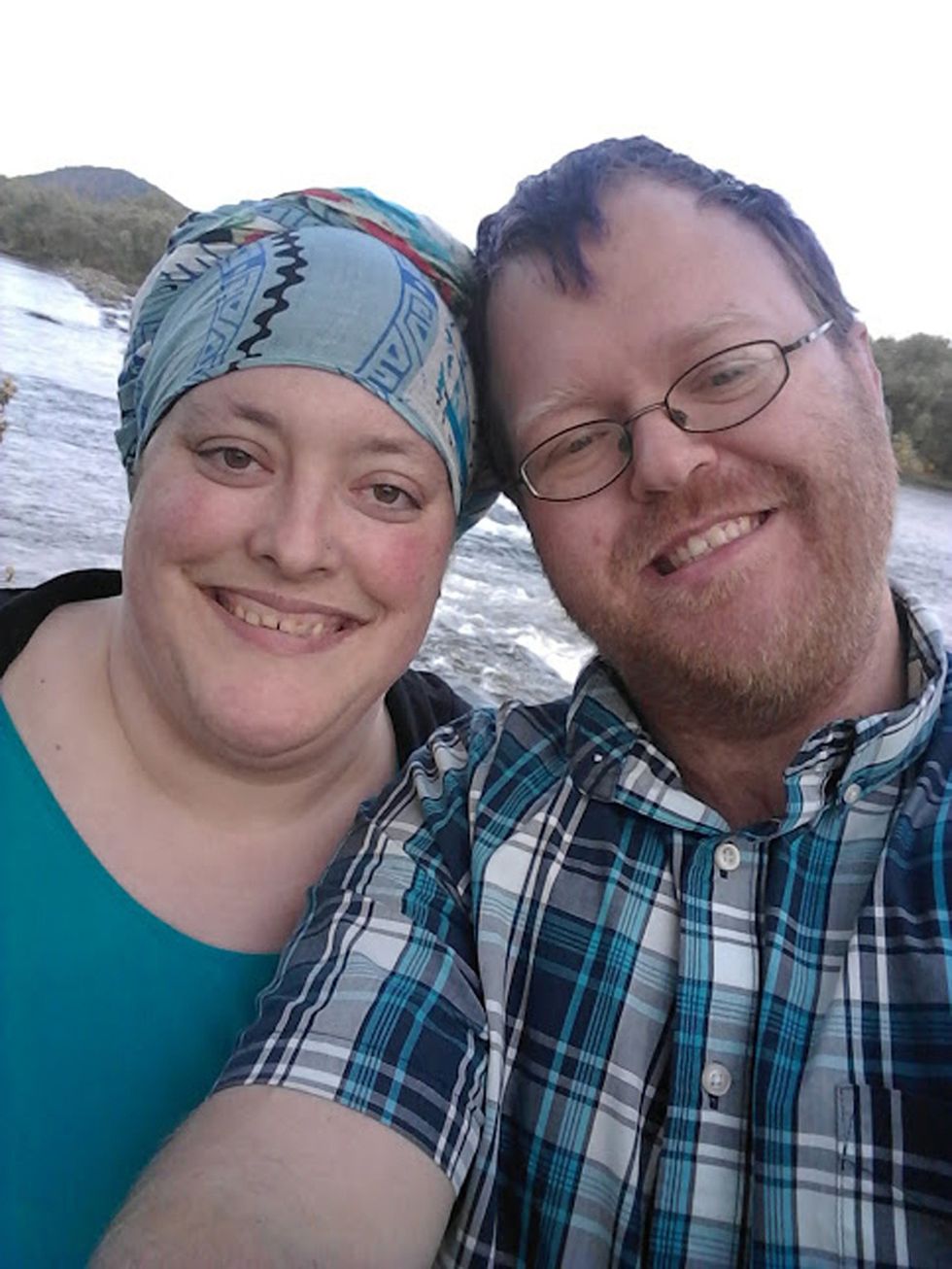 Jessica with Francis whilst she still shaved(PA Real Life/Collect)
She said:
"I really didn't think much of it. My body hair all over seemed to be growing more than normal, so I thought it was just one of those things."
But then, after trying for five years to conceive without success, Jessica and Francis went for fertility tests, discovering in 2008 that she had PCOS.
"I'd never heard of it before, but when they explained that it can cause excessive hair growth, it certainly explained a lot."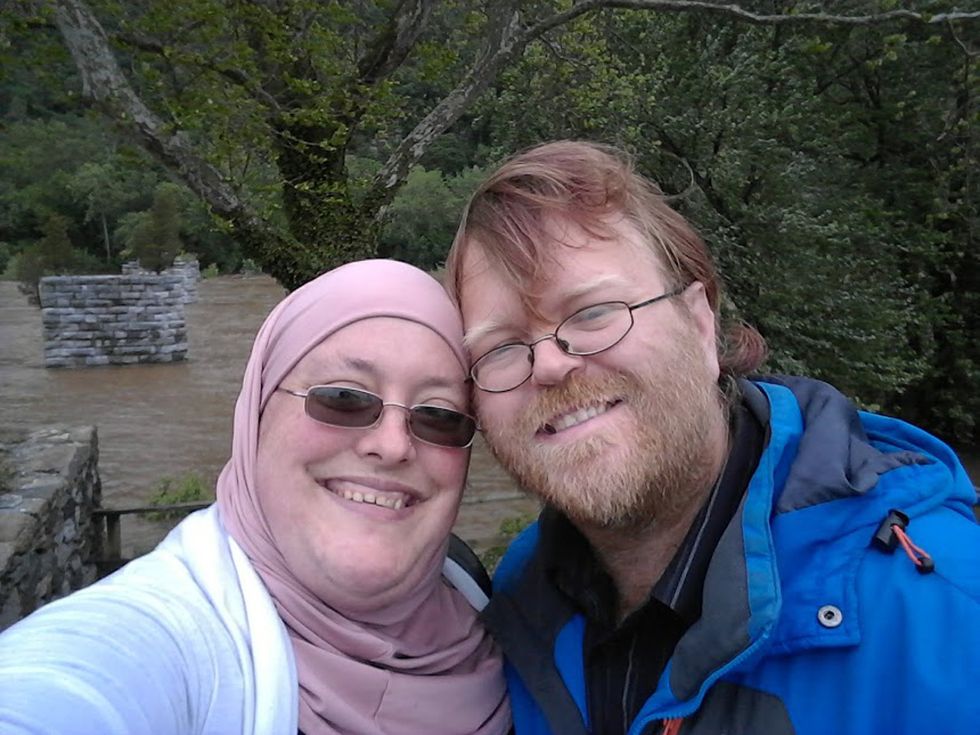 Jessica with Francis whilst she still shaved(PA Real Life/Collect)
For the next 10 years, Jessica tried everything to keep her beard under control.
Initially, she opted for waxing, but found that made the hair grow back even thicker than before.
So, she then switched to disposable razors, shaving twice a week.
She said:
"There were times when I was caught out and would have to make an emergency dash to get razors and shave before appointments and so on."
"Nobody ever said anything negative, but I could tell people—especially guys—would give me strange looks when they passed me in the street."
"It made me very self-conscious, and almost embarrassed."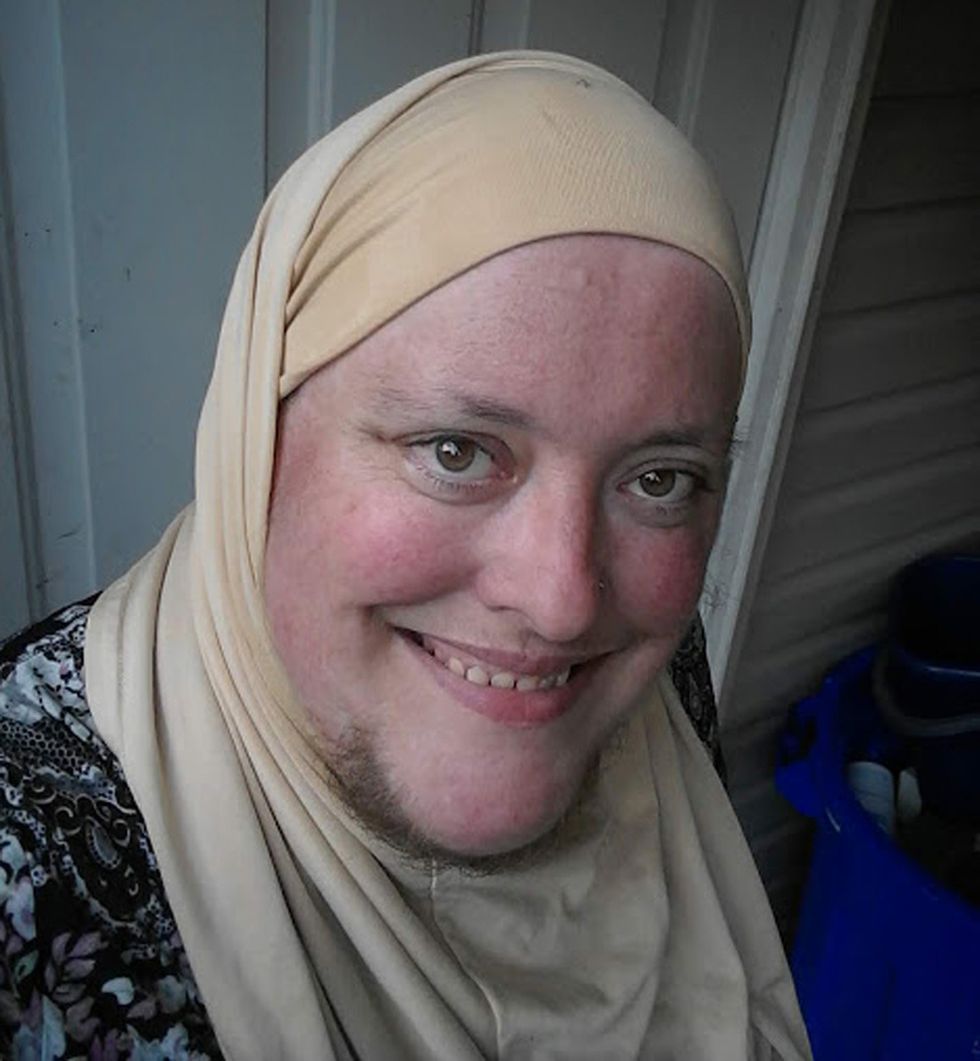 Jessica after she stopped shaving(PA Real Life/Collect)
The more Jessica shaved—a number of times, sustaining nasty cuts to her face—the more unruly her hair grew back.
Then, after reading about a number of other bearded ladies, who had spoken out about their appearance, she realized that her body hair was something to be embraced, not hidden.
Jessica recalled:
"I remember watching a video about a woman named Rose Geil, who decided to stop shaving her facial hair. Seeing how confident and happy she was really empowered me—I wanted to feel that way too."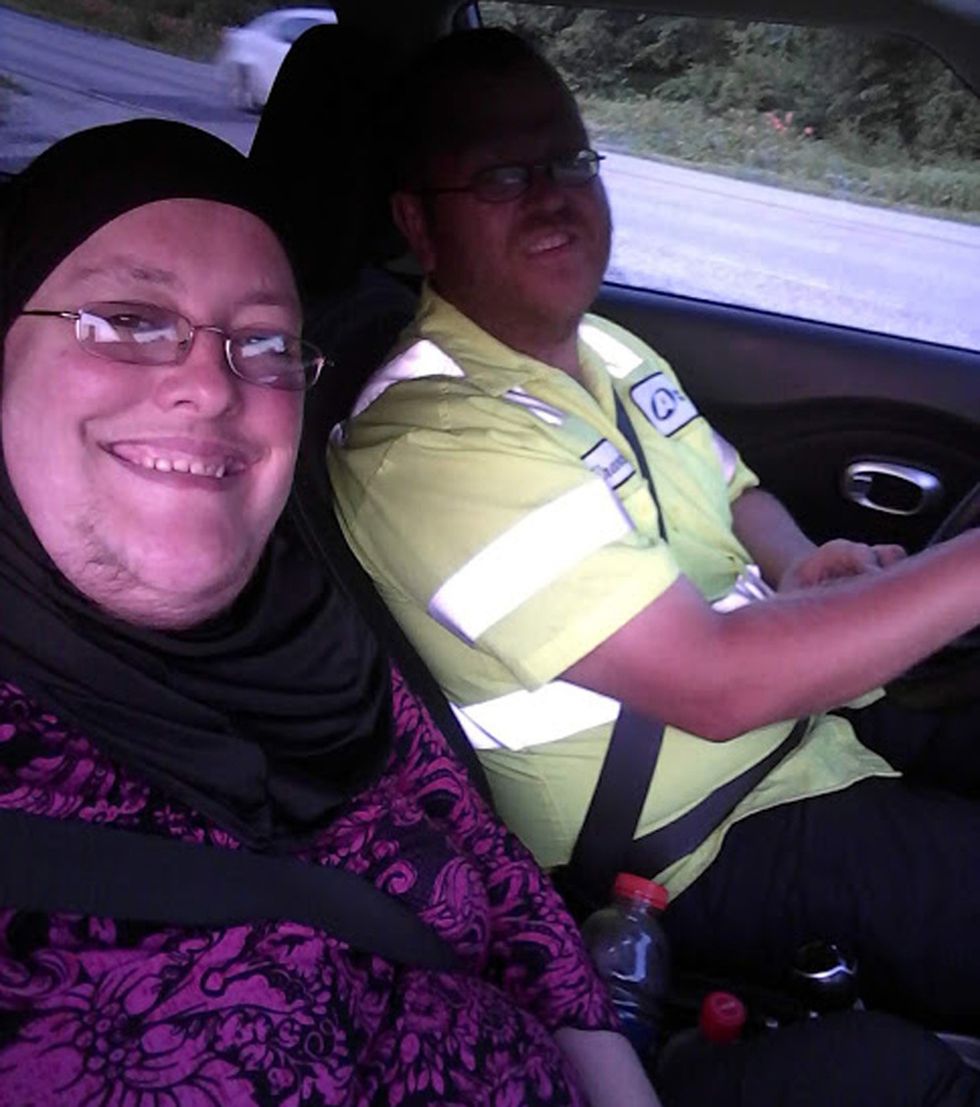 Jessica with Francis when she had stopped shaving(PA Real Life/Collect)
She continued:
"That played on my mind for a few weeks and I wondered if I should stop shaving all together, then the incident in the parking lot happened and that just cemented things for me."
Initially, Jessica admitted that the temptation to return to the razors was difficult to resist.
But her confidence has since grown in tandem with her hair.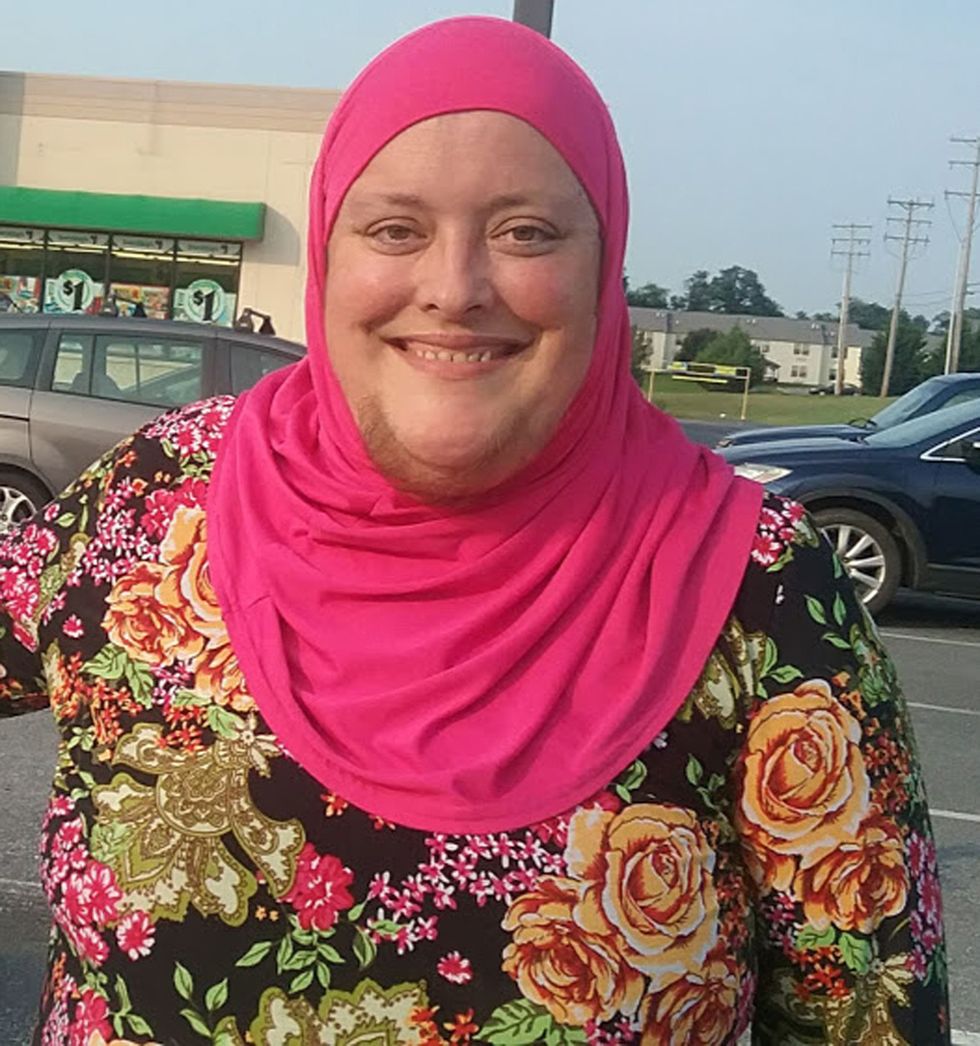 After a decade of secret shaving, Jessica has ditched the razors(PA Real Life/Collect)
She has even recently gone public, posting an Instagram photo of her unshaven face for all to see.

"I was nervous to upload that, but the reaction was amazing," she said. "Instagram has helped me find a number of other bearded ladies to follow, and having that support is great."
"There aren't many like us, but I'd like to see more. There is a lot of societal pressure around women and body hair, but it doesn't need to be this way."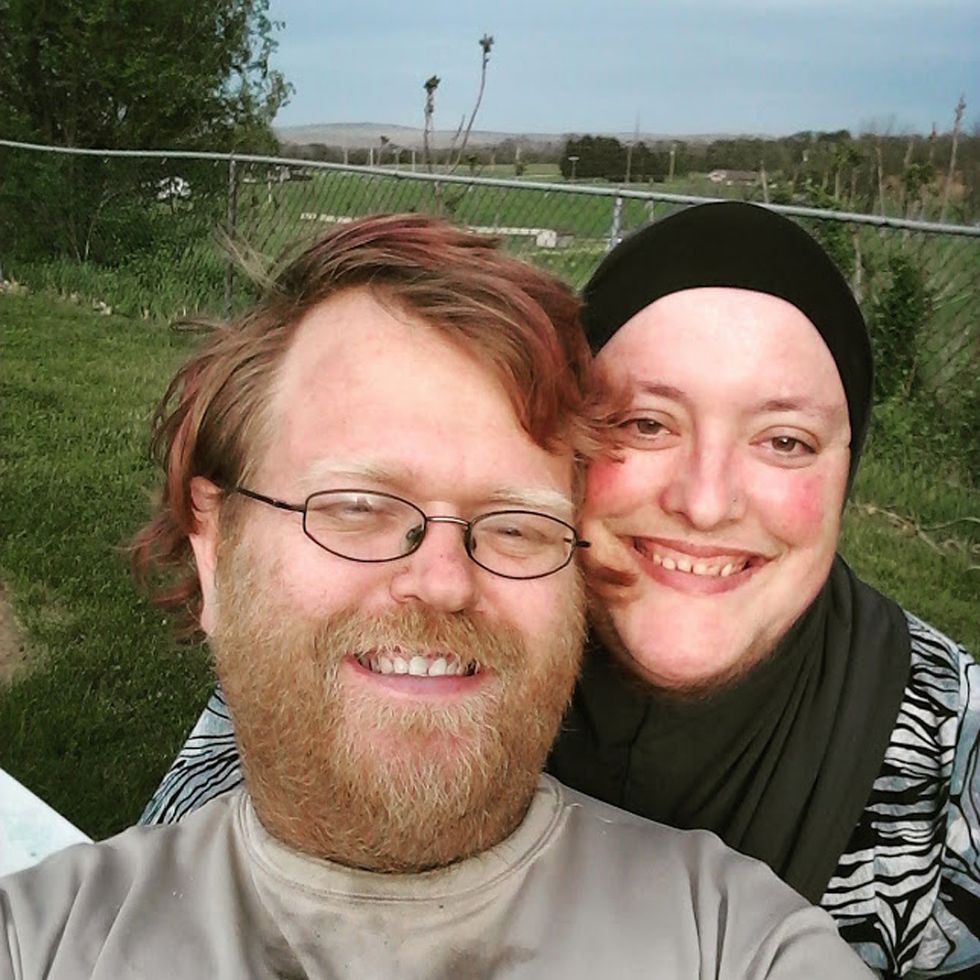 Happy couple Jessica with supportive Francis when she had stopped shaving(PA Real Life/Collect)
She added:

"To any other women out there wondering whether to stop shaving, I'd say just try stepping out of your comfort zone. The idea of it is far scarier than actually doing it"
"I've had the odd negative reaction since stopping shaving, with family members handing me razors or asking when I'm going to start again, but I really don't plan to."
"I feel much more confident now, and barely think about my beard. I am no longer hiding."

A version of this article originally appeared on Press Association.