White House Press Secretary Kayleigh McEnany has spent the last week attempting to explain to reporters that Donald Trump is being totally rational.
Of course, that's been her job for the nearly a year now.
But the mental gymnastics required to assert the President's supposedly logical thinking has become more complicated as he's continued to refuse to acknowledge his clear defeat in the Presidential Election at the hands of Democratic challenger Joe Biden.
And recently, CNN's Anderson Cooper tore into McEnany after she took a rather creative approach to defending the president. At one point, Cooper quipped that McEnany's bizarre logic was taking Americans to another galaxy.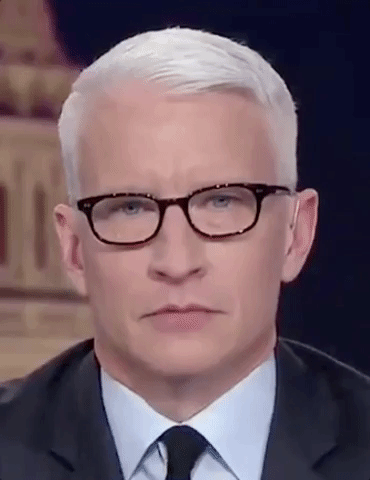 Giphy
In an appearance on Fox News' Fox & Friends, McEnany was asked if Trump had considered sharing daily briefings of classified information with President-Elect Biden.

Those briefings are a pivotal element of national security and they would allow Biden to wrap his head around key threats to the U.S. before he takes office on January 20.
McEnany's response was evasive, to say the least.
"I haven't spoken to the President about that."
"That would be a question more for the White House, but I will say that all laws are being followed with regard to an expected transition, though we expect to continue on as the Trump administration. We will see how our litigation goes."
Anderson Cooper was not at all impressed by McEnany's response.
He made that very clear when he introduced that Fox & Friends clip on his own show with the following description:
"White House Press Secretary Kayleigh McEnany, bless her heart, as they say in Mississippi, taking us completely through the looking glass and then beyond to a galaxy far, far away."
Cooper was bewildered by her defense:

"'That would be a question for the White House'...says the White House spokesperson?"
Folks on Twitter echoed Cooper's stunned response.
As Trump continues to dig his heels in and refuse to concede, stay tuned for all kinds of logical leaps.