A devoted mom fears her little girl will never fulfill her dream of becoming a vet after developing an incurable degenerative condition affecting her sight, which has already robbed her of all but peripheral vision in her right eye.
Aged just three when she was diagnosed with Best vitelliform macular dystrophy (or Best disease), caused by a faulty gene. The only treatment available to Matilda Longmore-Lawley, is regular anti-VEGF injections into her right eye, a medicine used to reduce new blood vessel growth.
There is no cure or truly effective treatment for Best. But, Matilda's parents Kay and Shaun, have been advised that the injections may impede the spread of the condition by blocking the growth of more unhealthy blood vessels.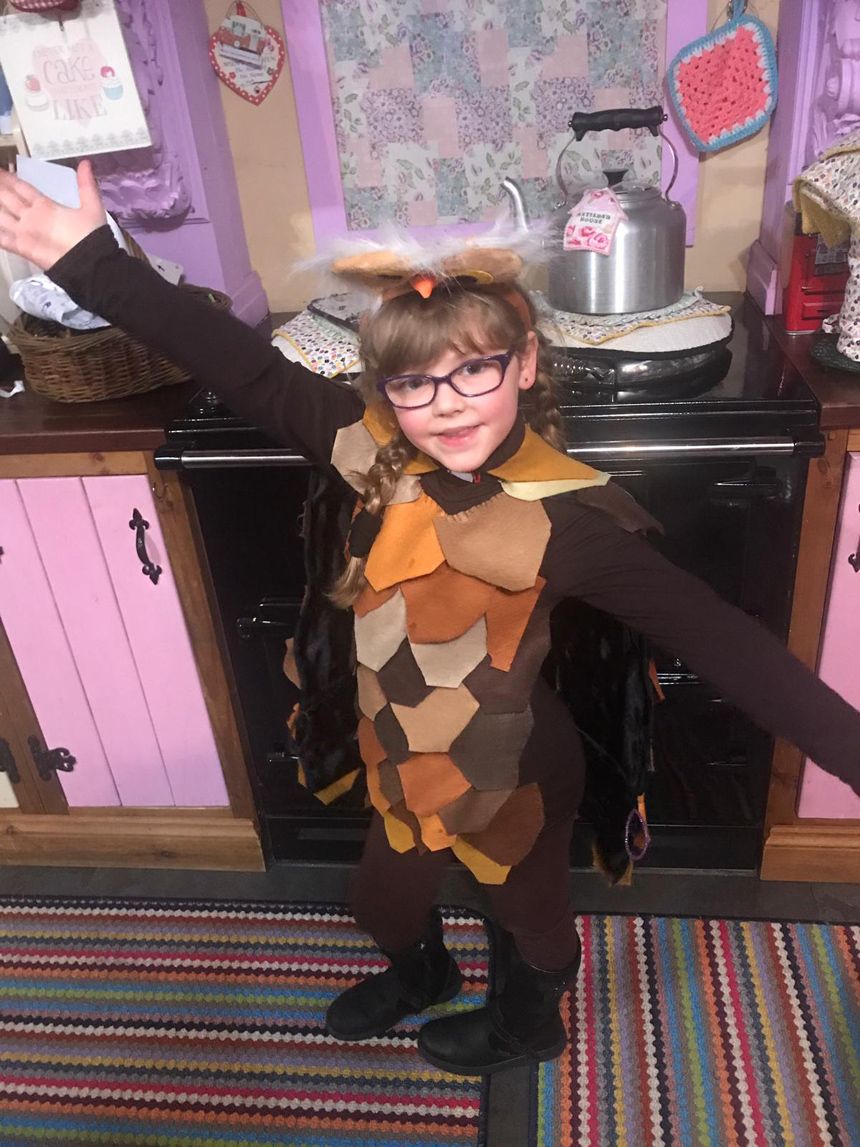 Matilda (PA Real Life/Collect)
But, Kay, now fears her son Milo could have the faulty gene.
"For some reason it has developed in Matilda, but we still don't know why. Her vision will never get better, but she has to have a check-up and scan every four months to assess it," she said.
"Each time we just hope for the best and pray there has been no change. Thankfully, it has not got any worse since she was first diagnosed at three years old."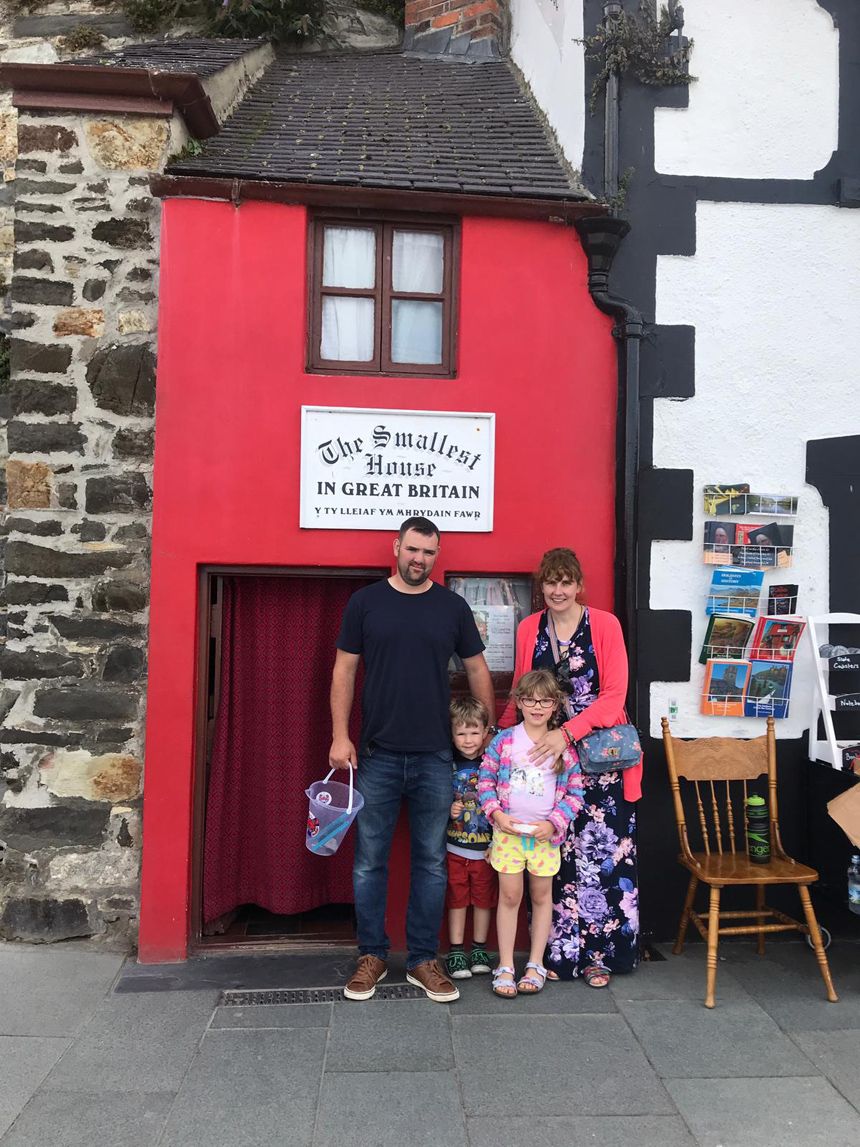 Matilda and her family (PA Real Life/Collect)
"Matilda is really good at identifying if there is a slight change, or if her vision goes blurry. She will let her teachers know and we can then book in with the local optician, who has the facilities to take pictures of her eye," she said.
"The worst case is if it starts to appear in her other eye as well. There's a 50/50 chance it could. Both eyes might deteriorate as she gets older and she could lose her vision, which is why she needs such close monitoring."
Meticulous about taking Matilda to the opticians, Kay noticed she was a bit clumsy when she turned two and thought it could be related to poor sight.
But no problems were identified until she was three when the optician noticed something and referred her to Royal Shrewsbury Hospital.
When tests failed to identify the issue, Matilda was then referred to the more specialist Birmingham Children's Hospital for an appointment a week later.
"She had lots of tests and scans on her eyes and they told us it looked like Best vitelliform macular dystrophy, or Best disease – a type of macular disease caused by a gene mutation," Kay said.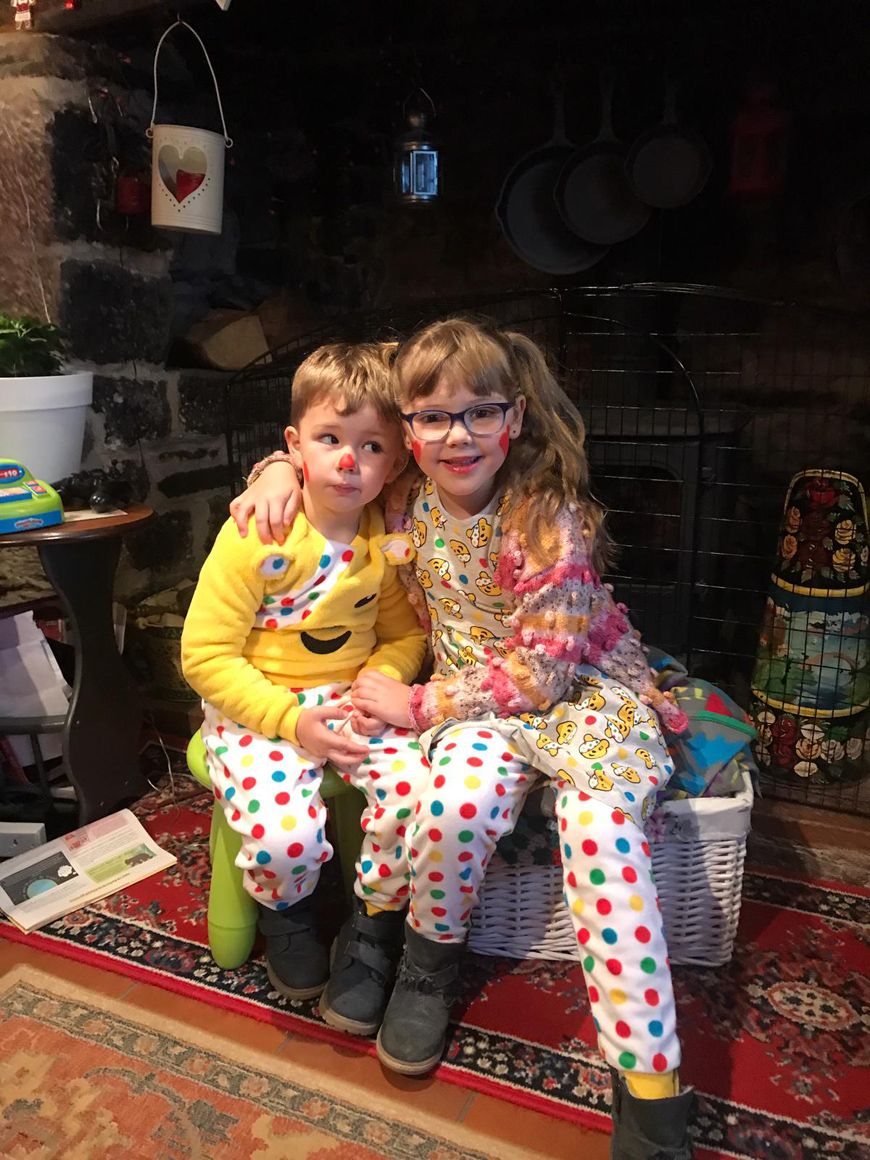 Matilda and Milo (PA Real Life/Collect)
"Of course, we were panicking when we heard all of this. We thought, 'Is she going to go blind?' We hadn't heard of the condition before and didn't really know what it meant, just that it was something that should not be there," she said.
"You start to blame yourself and wonder if it's something you've done that has caused it, or that you should have picked up on it sooner. We were asking, 'Have we done everything right?'"
"I started researching it and found out that macular disease is something that usually happens to older people, so I phoned the Macular Society and they said it is rare, but can happen in children."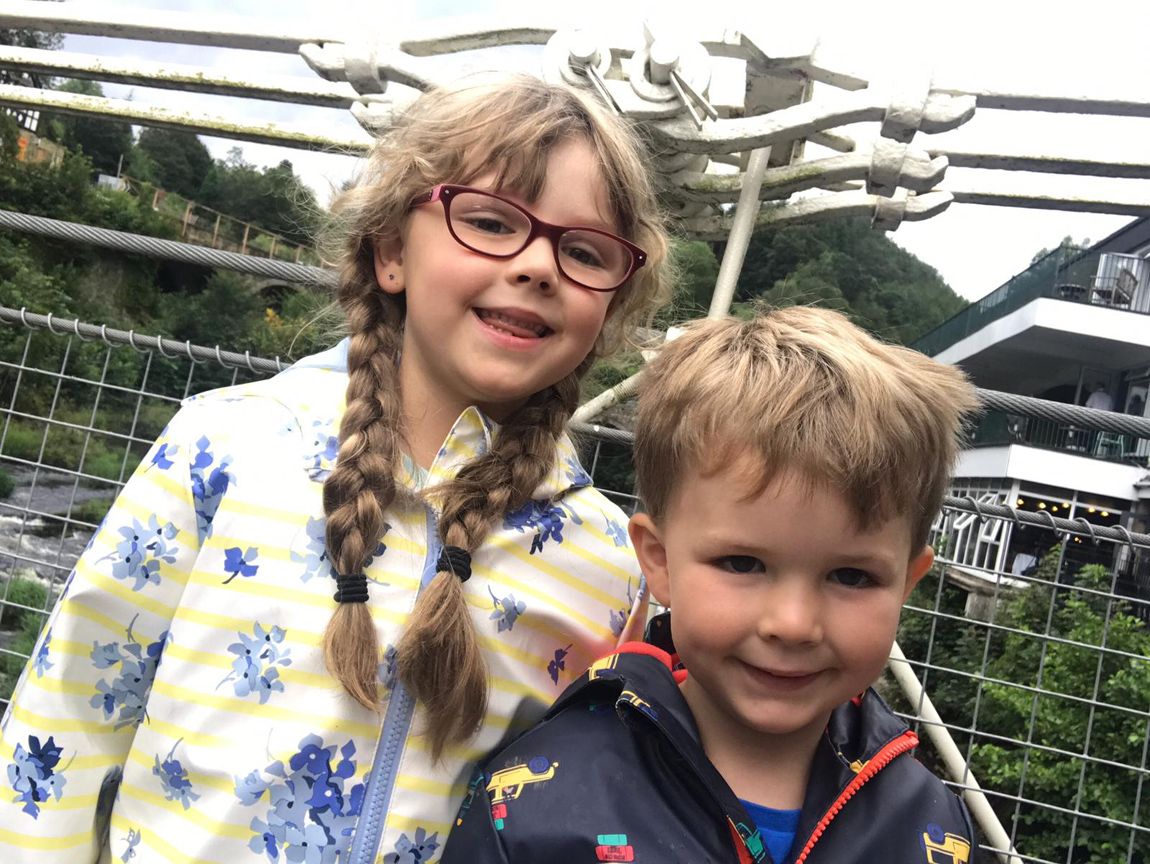 Matilda and Milo (PA Real Life/Collect)
While macular disease in general normally affects people over 50 and is the biggest cause of blindness in the UK, Best disease is different, according to the Royal National Institute of Blind People.
Resulting from a fault in the BEST1 gene, it can start causing changes at the back of the eye between the ages of three and 15, although it does not usually affect sight until later on in life.
Causing problems with central vision, it does not lead to total loss of sight and is not painful.
Have you ignored changes in your vision while the UK has been in lockdown? A new report has revealed more than a 70… https://t.co/ayOX3GF4qG

— Macular Society (@Macular Society) 1593533600.0
Over a period of time, it may also cause a blank patch in the centre of someone's vision, but does not usually affect peripheral sight.
"Within a few days, of her diagnosis in June 2016, Matilda was going under general anesthetic to have an injection in her eye, which was scary," Kay said.
"She was in there for one hour and when she came out she was hysterical, screaming and crying. She had a patch on her eye for a day and it was blood shot for a good week."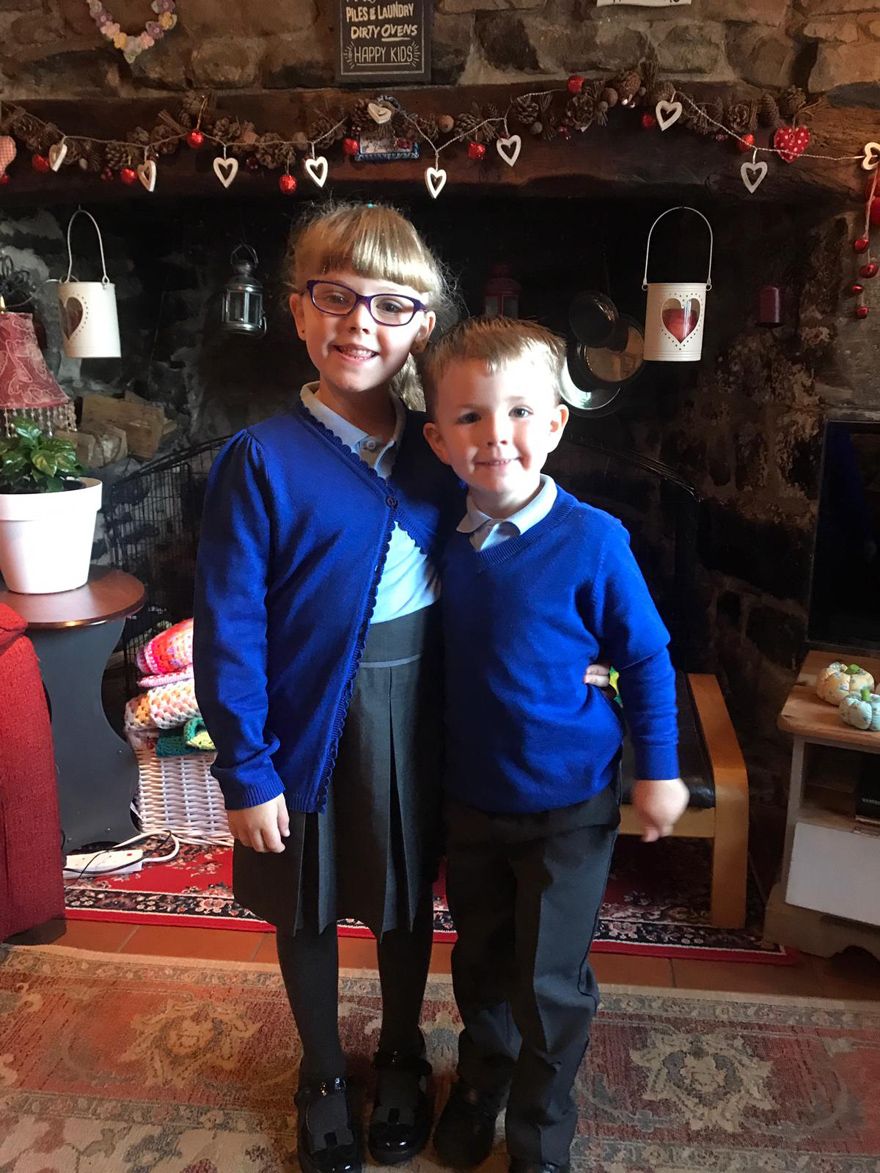 Matilda and Milo (PA Real Life/Collect)
"Her left eye was okay, but she only had peripheral vision in her right eye," she said.
Matilda had a further injection in August, then another in October that year, when test results confirmed she had the faulty gene.
Kay was also tested and found to be a carrier, although she has not developed the disease.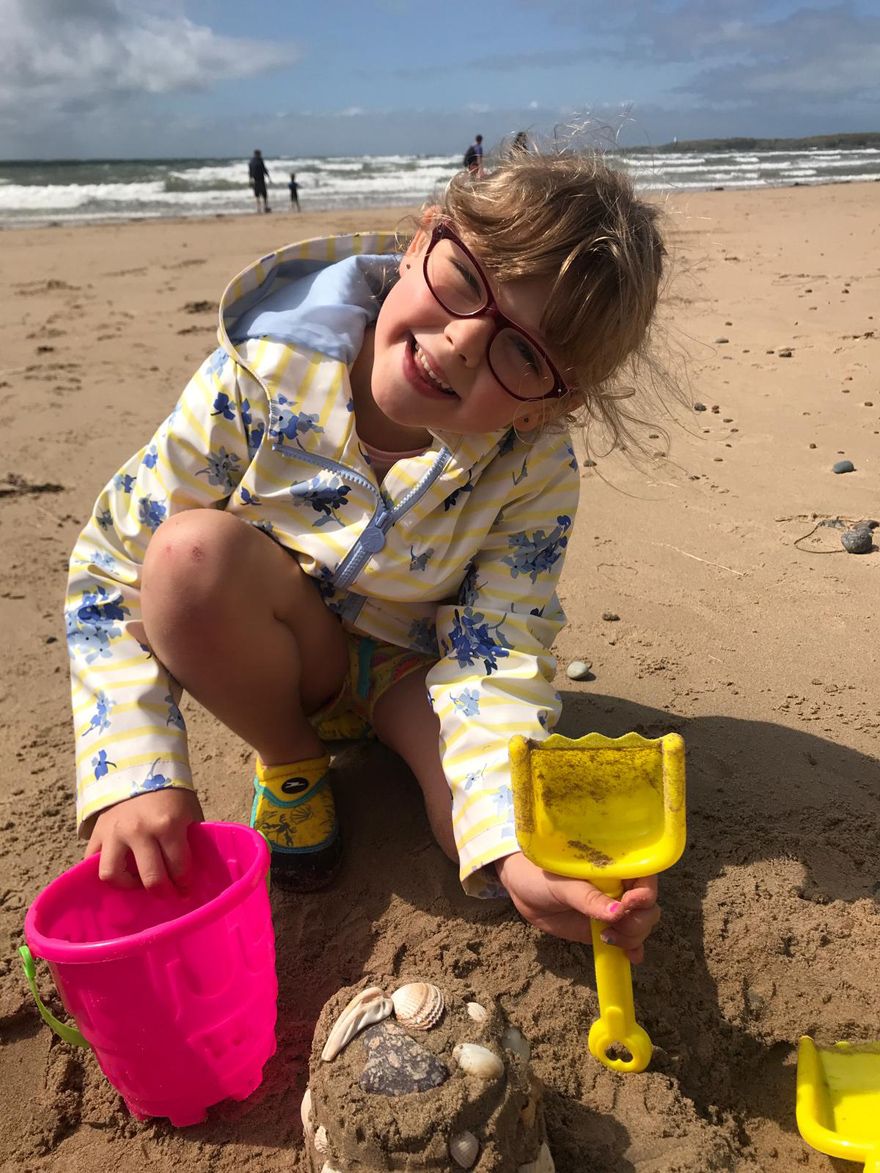 Matilda (PA Real Life/Collect)
Fortunately, Matilda's school teachers have been fantastic and know to approach her from the left side, where to sit her in classroom so she can see, and to make sure she sits at the front in class so she is close to the board.
"You would not know there was anything wrong with her, she's a really confident girl," said Kay.
"She's able to play as a normal child, we just have to keep a special eye on her in case she falls, as we do not want anything to jolt her eye."
"She loves dancing and horse riding. She's a girly girl and loves glamour. She's like a magpie and will always notice nice earrings or nicely painted nails."
She has great aspirations for her future.
"She would love to be a vet or a dancer when she's older – but, of course, that may not be possible because of her sight," she said.
Now Kay is working with the Macular Society to raise awareness of the disease and to encourage parents to have their children's eyes tested early.
"For a lot of children their first eye test is when they reach six and are in year one at school, but by that point the damage could have been done and cannot be reversed," Kay explained.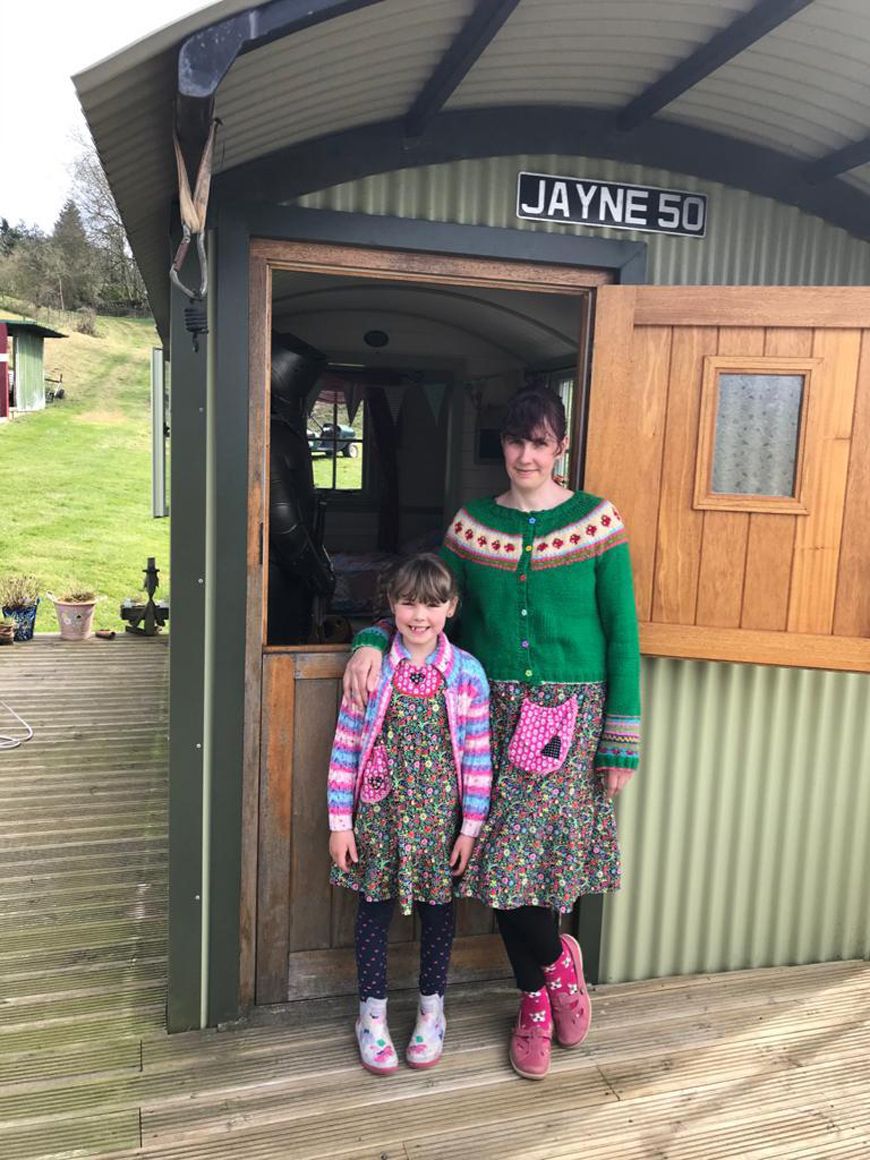 Matilda and Kay (PA Real Life/Collect)
"We think about how much worse it could have been for Matilda if we'd waited that long," she continued.
"It's important to get children's eyes checked and for parents to realise what this disease can do. There's not enough funding going into researching it, because it is so unknown. People are just not aware of it."
Meanwhile, Matilda is doing her own bit to raise awareness by explaining her condition to her friends, family and new teachers.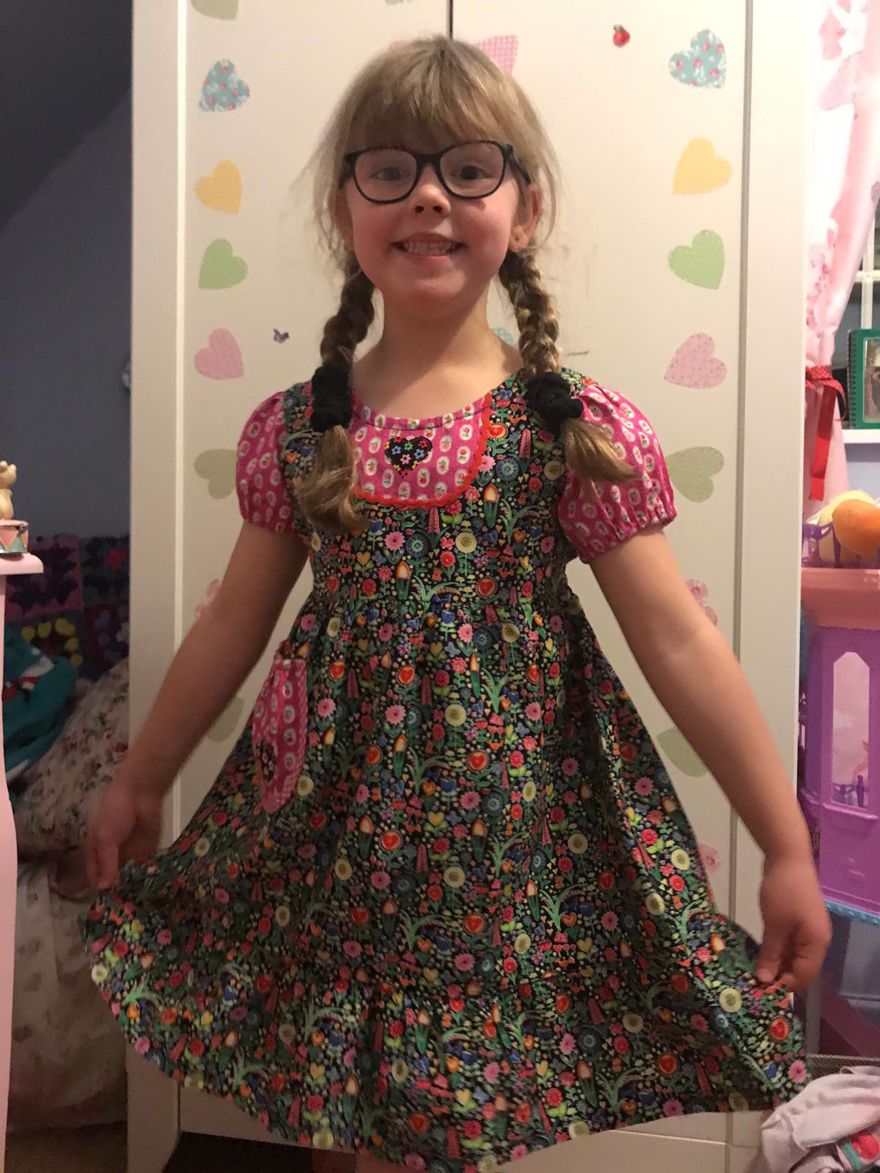 Matilda (PA Real Life/Collect)
"She will hold up her finger and tell them what she can see and she knows how to explain that it's her bad eye," Kay said.
"When we go to hospital, usually she is in a room with elderly people, because of the type of condition she has and she will happily chat away to them explaining all about it. she's an amazing little girl."
Cathy Yelf, chief executive of the Macular Society, says around 1.5 million people in the UK have some form of macular disease and that the most common form is set to double by 2050 because of our aging population.
"The thought of being able to tell our patients that we can prevent their sight – or their child's sight – getting… https://t.co/wOdjeaNxtP

— Macular Society (@Macular Society) 1593180113.0
"Macular disease is the biggest cause of blindness in the UK and can affect people of any age," she said.
"It is a devastating condition and has a huge impact on the lives of those affected, often leaving them unable to read, drive or recognize the faces of their loved ones."
"It is heartbreaking that children as young as Matilda are being diagnosed with this cruel condition. We desperately hope that a cure can be found in her lifetime, but this will only be possible with more funding towards research."
For more information, visit The Macular Society here