Following Victoria's Secret's (VS) attempt at rebranding, one of their ex-models who had walked in the brand's 2016 fashion show is putting the lingerie company on blast for their unhealthy and discriminatory practices.
@bridgetmalcolm

too little too late Victoria's Secret #victoriassecret #victoriasecretshows #CompleteMyLook #MyColoredHair
Bridget Malcolm, age 29, described how at the time of the 2016 show she was underweight wearing a size 30A bra--a size smaller than any the company sells at their retail locations. Currently she says she is in a size 34B and in a healthy weight range for her body.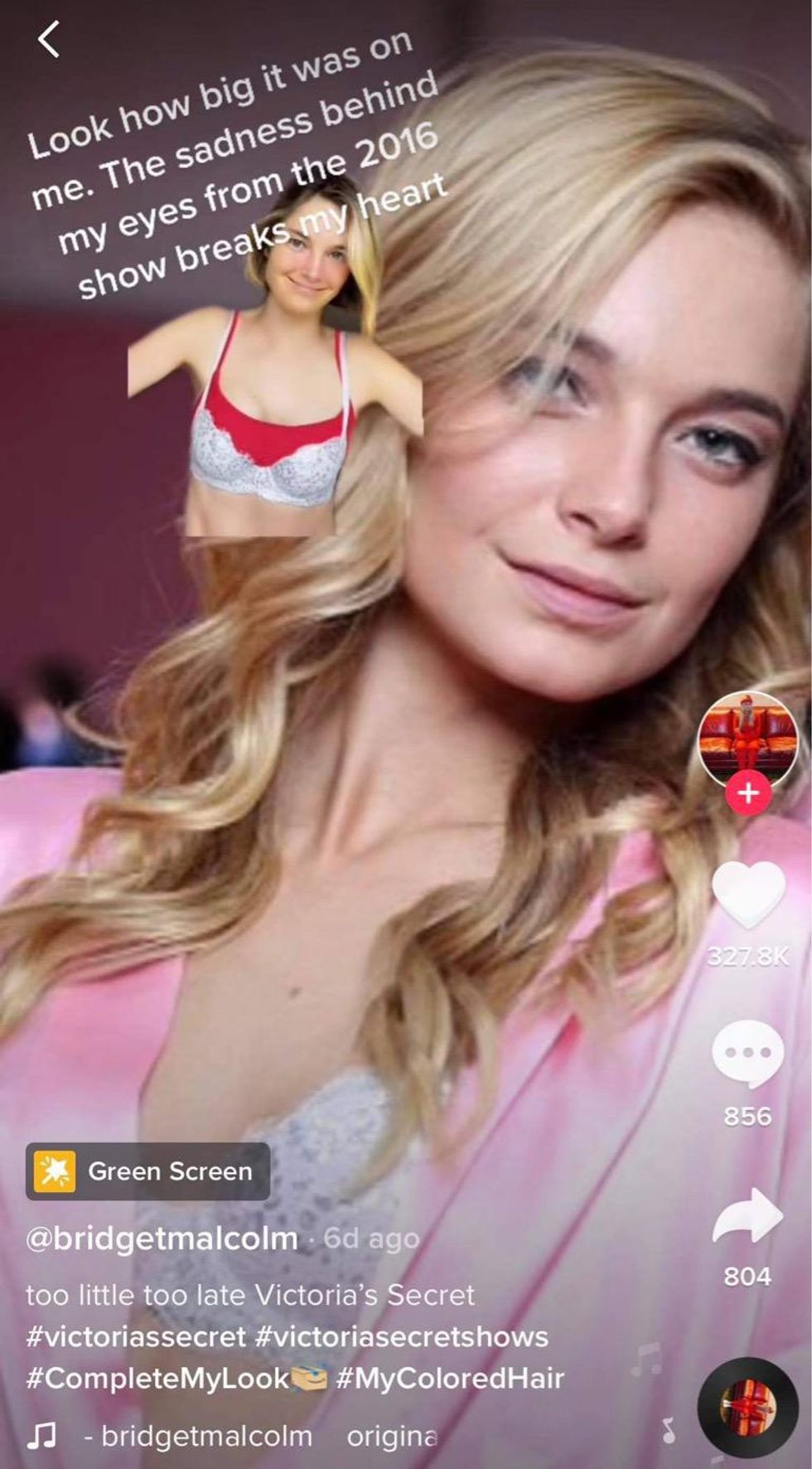 @bridgetmalcolm/TikTok
While Malcolm compared a photo of herself in the fashion show to now she said:

"Look how big [the 30A bra] was on me. The sadness behind my eyes from the 2016 show breaks my heart."
She mentioned an interaction she had with Ed Razek in 2017 who reenforced the restrictive standard. She added:
"I was rejected from the show in 2017 by Ed Razek. He said 'my body did not look good enough. I wore a size 30B at that point."
In a 2018 essay for Harper's Bazaar Malcom said that the extreme dieting needed to maintain the expected model weight "ruined her digestive system" and resulted in "chronic anxiety" from the stress.

Malcolm had recently been doing a series on TikTok called "times the fashion industry has sucked" in which she explains more about instances she was fat-shamed, sexually harassed, and encouraged to use drugs-in this case cocaine- to lose weight.

Victoria's Secret had announced it will be shifting from their trademark Angels to a VS Collective which will feature a broader range of body types including activists, athletes, and others.
A switch that Malcolm calls an act of "performative allyship" referring to it as a joke.
Fellow TikTok users were glad she spoke out and were disappointed in the industry.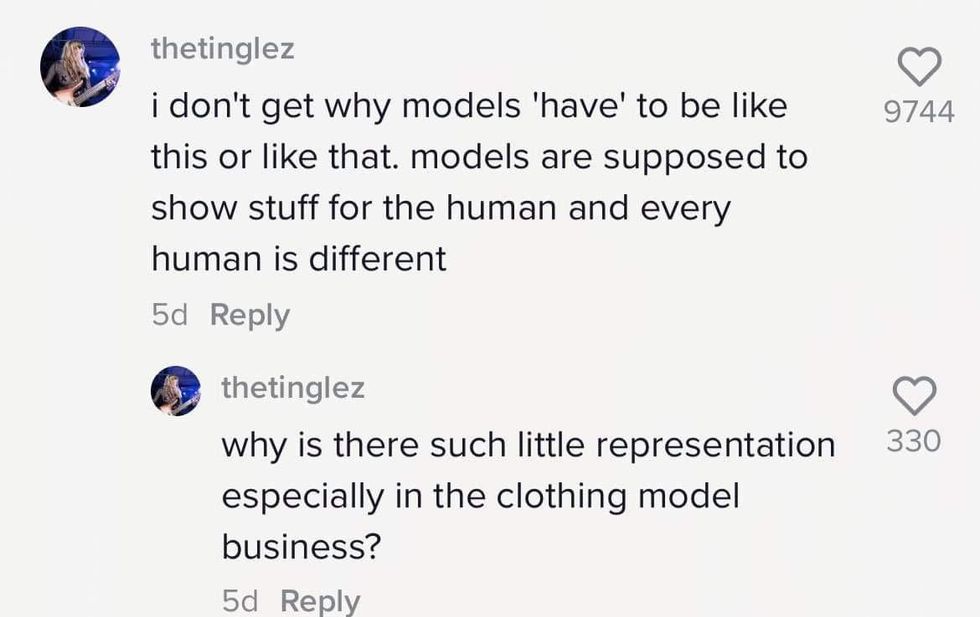 @bridgetmalcolm/TikTok

@bridgetmalcolm/TikTok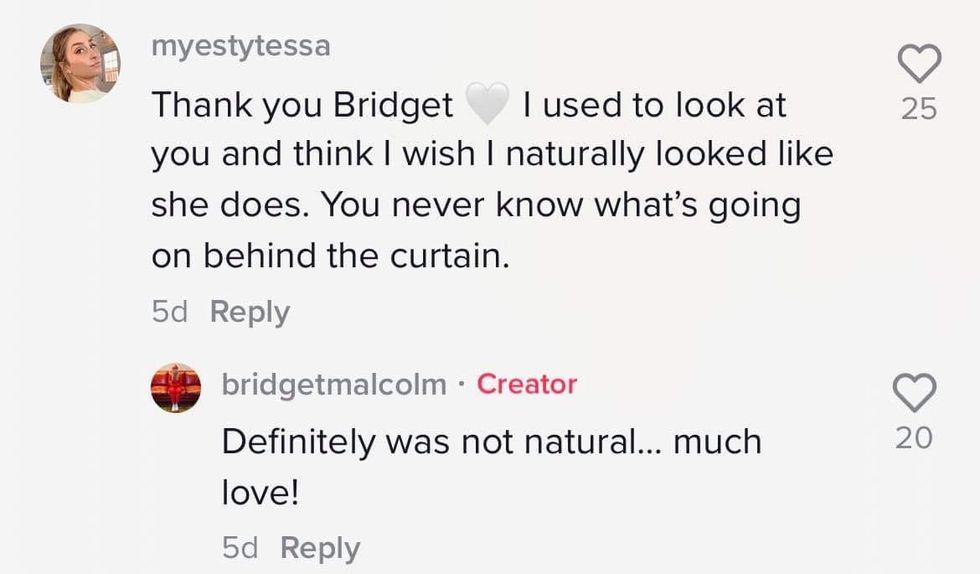 @bridgetmalcolm/TikTok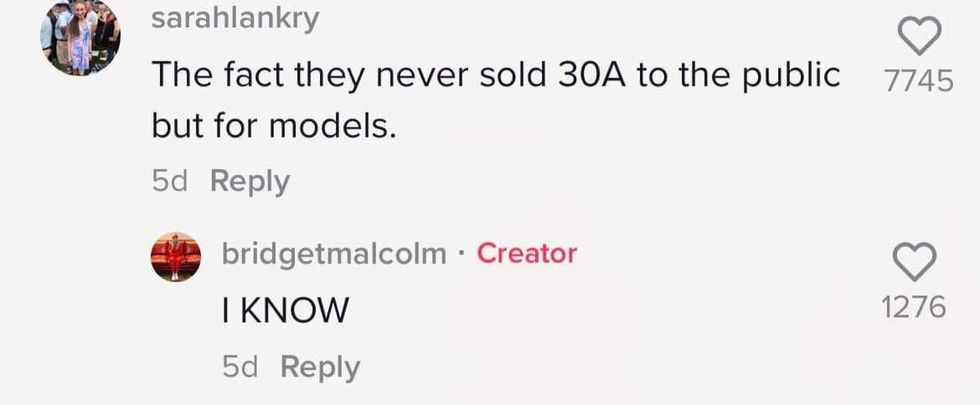 @bridgetmalcolm/TikTok
Fans were also glad to see Razek gone.

@bridgetmalcolm/TikTok
Like many others Malcolm has stated she was afraid to speak up for fear of backlash and losing work however, now that she is in a healthy place, happy, and sober she hopes bringing awareness to parts of the modeling industry can help others.