Happy United Nations Day! Today commemorates the "birthday" of the UN, which was formed on October 24, 1945. Learn more about the history of the group here.
---
1. The United Nations Was Born out of Word War II
United States President Franklin D. Roosevelt was the first person to use the name "United Nations" during the Second World War. On New Year's Day 1942, Roosevelt, Prime Minister Winston Churchill, the USSR, China, and 22 other nations signed the Declaration of United Nations, pledging their governments to continue fighting together agains the Axis Powers of Germany, Italy, and Japan.
The declaration was inspired by and shared many principles of the Atlantic Charter. The 26 original signatory nations pledged to "employ its full resources, military or economic" in "the struggle for victory over Hiterlism."
Shortly after the war ended, the declaration was used as the basis for the United Nations, an intergovernmental organization tasked to promote international co-operation and to create and maintain international order. The UN Charter was ratified on October 24, 1945, with 51 states signing - today there are 193 member states.
You can read the 1942 U.N. Declaration HERE, and the 1945 U.N. Charter HERE.
---
2. The 4 Main Humanitarian Goals of the U.N.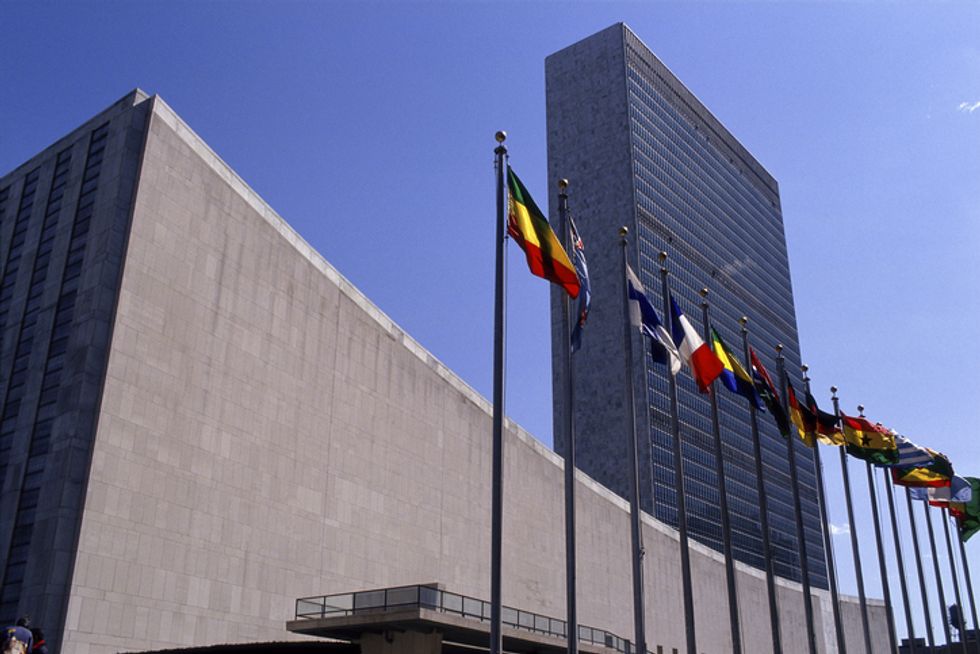 The United Nations has four main goals as set by their charter:
"Maintain international peace and security..."
"To develop friendly relations among nations..."
"To achieve international co-operation in solving international problems..."
"To be a centre for harmonizing the actions of nations in the attainment of these common ends."
Since 1948, the United Nations has carried out 71 peacekeeping missions around the world, and currently has 15 active peacekeeping missions in North America, Africa, Europe, and Asian, utilizing over 117,000 uniformed and civilian personnel.
The U.N. currently provides a number of services, including:
Food to 80 million people in over 80 countries
Assistance for over 65 millions refugees
Vaccinations for 45 percent of the world's children
Combating climate change
Protection of human rights
Fighting against extreme poverty
Supporting maternal health for over 1 million pregnant woman a month
---
3. The United Nations Has an Oscar
The United Nations has been recognized for its efforts and accomplishments over the years. First in 1948, the U.N won an Academy Award for Best Documentary (Short Subject). With a runtime of 10 minutes, "First Steps" is a 1947 short documentary about the treatment of children with disabilities.
In 2001, the United Nations was awarded the Nobel Peace Prize. Combined with its specialized and related agencies, funds, programs, and individual staff members, the Nobel has been awarded eleven times to the organization over the last 70 years.
And United Nations Radio and Television has won a handful of Peabody Awards, and even more honorable mentions.
Please SHARE this with your friends and family.