A recent report by the Washington Post has concluded that the vast majority of professional sports teams are avoiding staying in Trump properties.
When the Post contacted all 123 professional sports teams in the four major sports (football, baseball, basketball, and hockey), a total of 105 responded. Of those 105, not a single one has said it currently stays in Trump properties. This is in stark contrast to even just a few years ago in 2010, when at least 12 of the teams in the NBA stayed at the luxurious Trump Soho hotel when in town for games in New York City, with teams paying around $20,000 a night for their stays. Since Donald Trump launched his presidential campaign in 2015, only one of those teams still patronizes the hotel, which has continued to struggle with customers in general.
---
In fact, of the 17 professional sports teams who had confirmed that they had stayed in Trump hotels, 13 of them are NBA teams. The NBA used to be a huge customer for Trump, with over a third of the league staying at his properties, but many players expressed their discomfort after Trump declared his candidacy. Now, at least 16 of the teams have found other places to patronize.
We called all 123 pro teams. These are the teams that stayed at @realDonaldTrump's hotels. Almost all have quit. https://t.co/sJOSUomdlh

— David Fahrenthold (@David Fahrenthold)1507805177.0
And now that professional sports teams have become the object of Trump's ire on Twitter following an increasing number of players taking a knee during the national anthem, don't expect any of them to be staying at a Trump hotel any time soon.
"The president has seemingly made a point of dividing us as best he can," Golden State Warriors coach Steve Kerr told the Post. "He continually offends people, and so people don't want to stay at his hotel. It's pretty simple."
Not every team stopped staying at Trump hotels for political reasons, however.
One team, for instance, didn't want the hassle of trying to get in and out of Lower Manhattan, which is known for its terrible traffic. And as for the NFL, one Twitter user noted that most teams have a deal with Marriott.
@Fahrenthold @realDonaldTrump @TimBontemps Most NFL teams stay at Marriotts. I've stayed at a few Ritz's but never… https://t.co/y7uexLjLw0

— Geoff Schwartz (@Geoff Schwartz)1507806024.0
White House press secretary Sarah Huckabee Sanders was also quick to dismiss Trump's attacks on professional sports teams as the reason his properties were losing those athletes as customers. "The president has repeatedly said he doesn't care about his business, he cares about the country," she told the Post in an email. "The president's position on athletes standing for the National Anthem is about respecting the flag and the men and women of the military who sacrifice to defend it and nothing else.
But what about the teams that didn't respond to the Post's inquiry?
Twitter wants answers:
The teams we couldn't get calls back from. Have u spotted any at a @realDonaldTrump hotel? Let me & @TimBontemps kn… https://t.co/lMMUcdCf8W

— David Fahrenthold (@David Fahrenthold)1507805283.0
@Fahrenthold @realDonaldTrump 123 implies the four major leagues, but will you call MLS and women's teams next?

— Adam Zielonka (@Adam Zielonka)1507813322.0
And a few users were able to fill in the blanks:
Source: Toronto Blue Jays have not used Trump chain of hotels for team travel since 2003. @Fahrenthold

— Rick Westhead (@Rick Westhead)1507836223.0
@Fahrenthold @TimBontemps The Cubs have a Starwood deal.

— jon greenberg (@jon greenberg)1507812623.0
David Fahrenthold, one of the authors of the Post article, doesn't expect the decline in Trump properties to slow down, as he stated in a series of enlightening tweets:
At Trump DC hotel, where Trump Org can actually sell proximity to POTUs and admin, @realDonaldTrump is making big $. https://t.co/4upEqdm8jZ

— David Fahrenthold (@David Fahrenthold)1507813311.0
And now, he has to keep these urban/Euro elites as customers, even as politics requires them to be foils/enemies. 4/

— David Fahrenthold (@David Fahrenthold)1507813514.0
NBA teams were super VIPs at Trump SoHo. Other customers griped about it: I paid $1300 but nba got all the love! 6/ https://t.co/VmOEYwgDBs

— David Fahrenthold (@David Fahrenthold)1507813899.0
Big Q about Trump Org's future: if its best biz is selling proximity to power, what happens to Trump hotels/clubs that cant offer that? End/

— David Fahrenthold (@David Fahrenthold)1507814330.0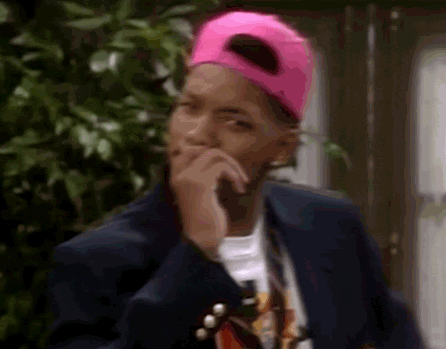 Please SHARE this with your friends and family.
H/T: Washington Post, Second Nexus, Twitter