Texas meteorologist Travis Herzog already has a career, but a recent broadcast has viewers wondering if magic might be his calling.
During a recent broadcast, Travis was discussing the seriousness of the heat wave currently slamming the state.
Temperatures are so high that they are unsafe and potentially fatal. The heat not only impacts humans and animals, it's negatively impacting the infrastructure in many places.
One of those negative impacts—temporary loss of electricity in some locations—is exactly what Herzog was reporting on when a heat related blackout hit the studio.
Point Proven.
We don't know if Travis is a secret wizard, or if Hot was standing somewhere just off camera waiting for that mic drop moment.
Imagine Travis and Hot planning this all out the day before like: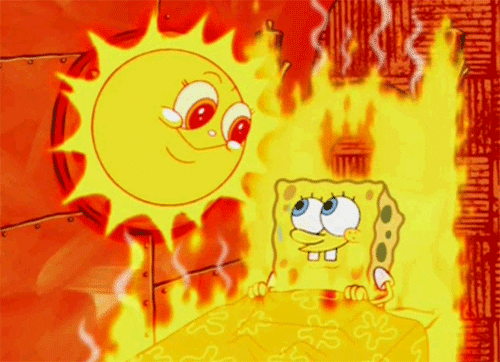 Giphy
The more boring, realistic, and honestly kind of a bummer of a possibility is that this was a coincidence.
The heat related loss of power at the news studio while the news studio is reporting on the dangers of heat related loss of electricity perfectly showcased how seriously viewers should take things.
And if that morning broadcast wasn't enough, the studio lost power again later in the day.
You'll never guess who was reporting this time.
Earlier in the day, the loss of lighting initially just dimmed our view of Travis, but the evening broadcast was a much more dramatic shift.
It immediately left him standing as a stark silhouette against a background of record high temperatures.
He described himself as looking like a locked video game character during the first incident.
The second incident was very "lights out on mankind" if you will. Travis giving us all a thumbs-up when things are clearly not thumbs-uppable really nails the mood, no?
Texas life in 2022 is fine.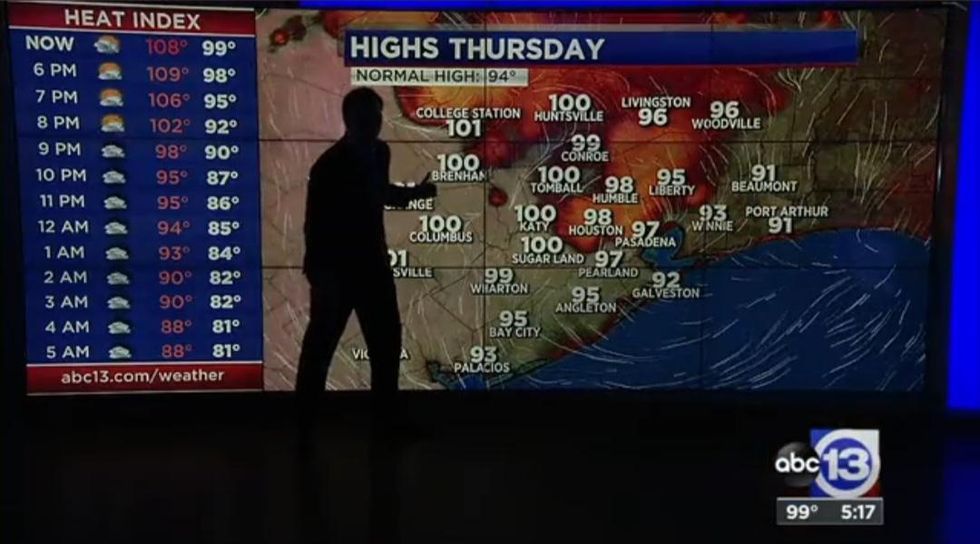 @Travisabc13/Twitter
Travis finished his segment each time, but the whole thing left viewers and Twitter users with more than a few thoughts.
As always, they were happy to share.
Cool trick, Travis Herzog.
When do you open in Vegas?