Tag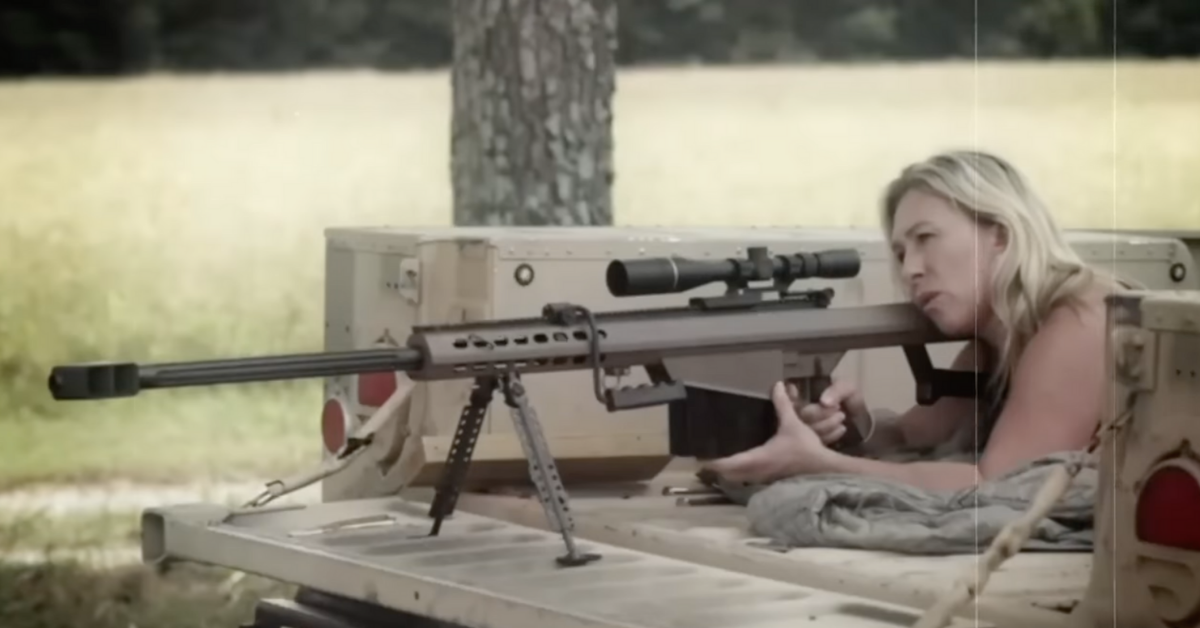 Marjorie Taylor Greene/Facebook
Representative Marjorie Taylor Greene, a Georgia Republican, was widely criticized after she shared a new campaign video on social media in which she blows up a car labeled "socialism" and similarly destroys objects labeled "open borders," "Green New Deal," and "gun control" that Republicans have derided as items on progressive wishlists.
Greene's ad, which clocks in at two minutes and seventeen seconds, also angered fans of the band Linkin Park because it uses a reworked version of the group's hit song, "In the End."
You can watch Greene's ad below.
The song's inclusion hit a sore spot with fans because Linkin Park's late frontman, Chester Bennington, openly criticized former President Donald Trump, who counts Greene among his more faithful devotees.
In a January 2017 tweet issued shortly after Trump took the oath of office, Bennington referred to Trump as "a greater threat to the USA than terrorism."
Greene was swiftly mocked for her use of the band's music. Many also interpreted her ad as an explicit call for violence and suggested that she should be removed from the House of Representatives.
While Linkin Park has not yet released an official statement addressing the matter, Greene's ad has already been pulled from many video platforms.
The band sent a cease and desist order to former President Trump in 2020 after Dan Scavino, then the White House social media director, used "In the End" without consent in a campaign video. The band filed a Digital Millennium Copyright Act takedown notice via Machine Shop Entertainment, its management company.
The band said in a statement at the time that it "did not and does not endorse Trump, nor authorize his organization to use any of our music."
Trump's campaign was previously threatened with legal action by the Rolling Stones, as well as Neil Young and even the estate of the late Tom Petty, for continuing to use their music without their consent.