Tag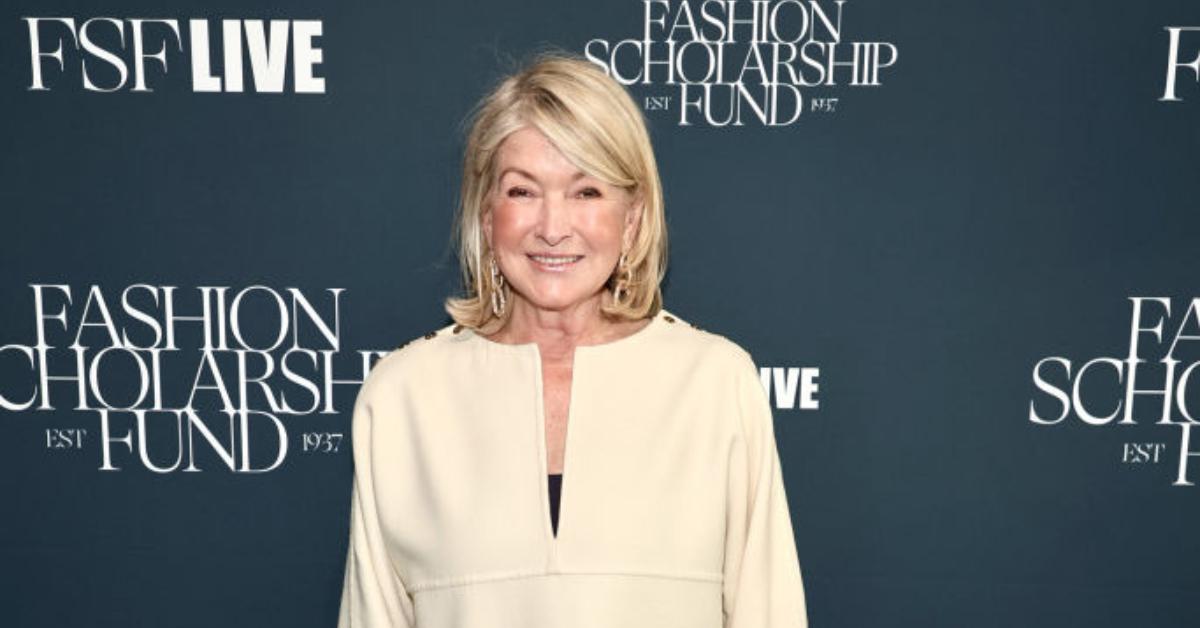 Jamie McCarthy/Getty Images for Fashion Scholarship Fund
The internet has been taken over by photos of Martha Stewart as Sports Illustrated Swimsuit's 2023 cover model, the oldest person to wear that crown at a spry 81 years of age. Stewart—a former model—is joined by actor Megan Fox, singer Kim Petras and actor Brooks Nader.
You can watch a promo for the cover quartet here:
And while the snaps are absolute fire, many viewers of the pics are accusing Stewart of undergoing the knife.

But they can stop all that nonsense, because according to the cover model herself, all it takes is good genes and a healthy lifestyle.
In an interview following her Sports Illustrated debut, Stewart shared:

"When I was a model and posing all the time in bathing suits and sporty sexy things, that's the time I should have been on the cover."
"But I wasn't $75-an-hour model then. I was only a $50- and $60-an-hour model."
She continued that she increased her Pilates workouts to three times a week, stopped drinking alcohol and was careful about what she ate.
She added:
"I had my regular facials but maybe more frequently and I also got a spray tan."
"And I'm not a hairy person, but I got a complete body wax."
When it comes to chatter of plastic surgery, though, Stewart said:
"Well, it's not true. I've had absolutely no plastic surgery whatsoever."
"I have very healthy, good hair. I drink green juice every day. I take my vitamins."
"I eat very healthfully. I have very good skin doctors."
"I'm very careful in the sun. I wear hats and I wear sunblock every single day."
Stewart did admit she's used fillers a time or two, but that's about it.
"Every now and then there are certain fillers that I can do for a little line here or there, but I hate Botox."
"It's a weird thing for me. I really and truly don't do a lot."
People on social media had her back, too.
Others added it doesn't make a difference if she did have plastic surgery anyway, and it's also no one's business but hers.
While you'll be able to grab a SI Swimsuit featuring Stewart, you won't get a whole calendar.
But one lucky person will...
Stewart revealed:
"Well, I am sending [a calendar] to a friend who asked for it. So I am making one for fun."
She added the person is just a "friend-friend"... or maybe a Dogg?