Tag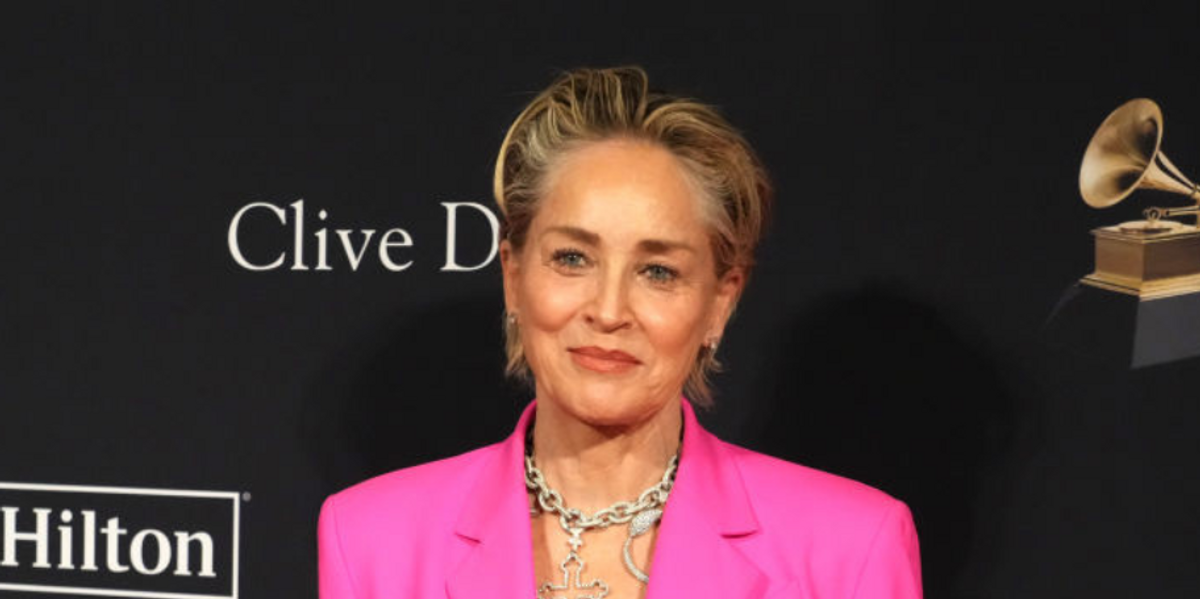 Jeff Kravitz/FilmMagic/Getty Images
Sharon Stone recently joined host Bruce Bozzi on an episode of Table for Two podcast where she revealed the famous leg-crossing Basic Instinct scene resulted in losing custody of her child with ex-husband Phil Bronstein.
You know the scene.
The actor explained to the host that a judge referred to Basic Instinct as a "sex movie."
"When the judge asked my child - my tiny little boy, 'Do you know your mother makes sex movies?'"
"Like this kind of abuse by the system, that I was considered what kind of parent I was, because I made that movie."
Stone continued:
"People are walking around with no clothes on at all on regular TV now and you saw maybe like a 16th of a second of possible nudity of me - and I lost custody of my child."
She also shared that she was so devastated by the outcome, she started to suffer physically.
"I ended up in the Mayo Clinic with extra heartbeats in the upper and lower chambers of my heart."
"It broke my heart."
You can listen to the podcast below.
Listeners learning of Stone's experience were outraged.
That's ridiculous and should never have happened!
— Jovan (@Jovan333) March 7, 2023
Wow! And yet now, children are sent back to their abusive households in the foster care system 💔
— 🖤Nadia🖤 (@nadia4u85) March 7, 2023
what a monster, that judge shouldn't be on the bench
— MrPissant (@MrPissant) March 8, 2023
Wow. Groomed into false admissions. Bc kids don't know. What an adult brain thinks. That's terrible.
— Ami (@HolyShitAmi) March 7, 2023
Family court decisions no different to the witch trials
— TobeHonest (@TobeHon29809726) March 8, 2023
Several pointed out that many actors who have performed more explicit scenes did not face the same consequences.

How many male actors who've done sex scenes have lost custody of their kids? None, I bet.
— Trust No Human (@DevilvTheDeepB1) March 9, 2023
This makes no sense. Porn Stars have kids.
— The Hollywood Scene (@hollywoodman75) March 8, 2023
Can you imagine if they applied that rule to male actors? They play some seriously dodgy characters on film
— Trust No Human (@DevilvTheDeepB1) March 8, 2023
Stone revealed in her 2021 memoir The Beauty of Living Twice that she was deceived when performing the famous scene.
She explained that she was told:
"I just need you to remove your panties as the white is reflecting the light, so we know you have panties on."
Stone wrote that after the screening, she approached the director, Paul Verhoeven, and slapped him.
"I was just an actress, just a woman; what choices could I have?"
"But I did have choices. So I thought and thought and I chose to allow this scene in the film."
"Why? Because it was correct for the film and for the character; and because, after all, I did it."