Tag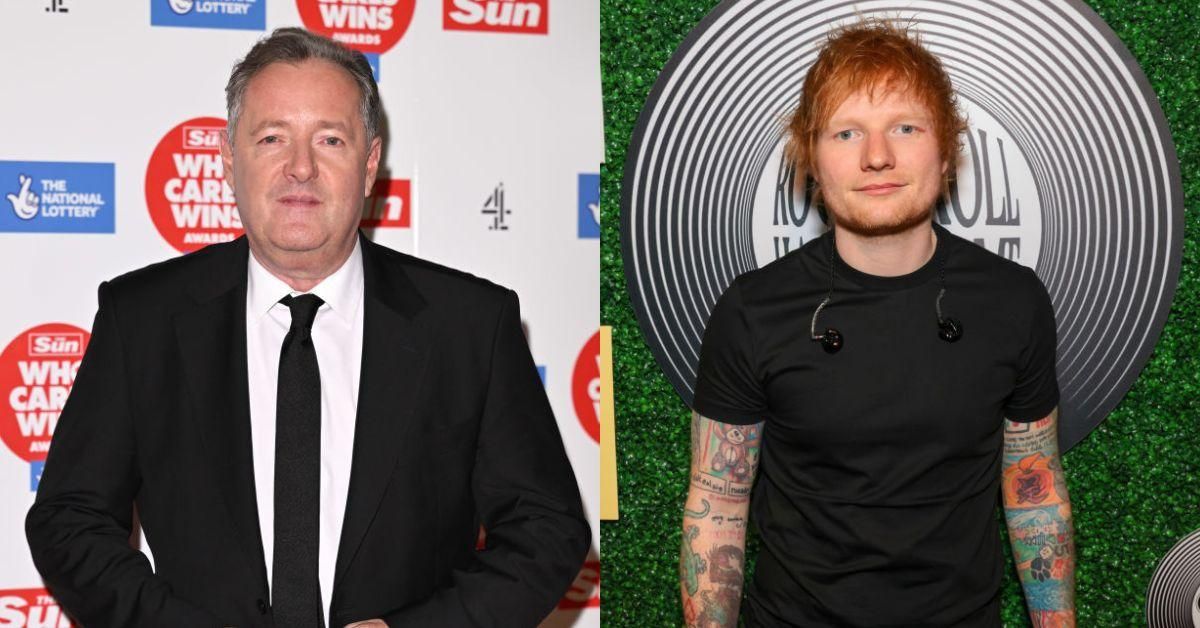 Karwai Tang/WireImage/GettyImages, Tiffany Rose/Getty Images for GBK Brand Bar
British journalist Piers Morgan apologized to Ed Sheeran after Morgan's Twitter was allegedly hacked. The supposed hacker called the English singer and songwriter a "ginger pr*ck."
The former Good Morning Britain presenter's Twitter account was hacked on Boxing Day–the British holiday celebrated the day after Christmas.
There were reported incidents of Morgan's account–which has 8.3 million followers–spreading misinformation, using racial slurs, profanity, sexually explicit NSFW language and targeting high-profile individuals including the late Queen and former UK prime minister Boris Johnson.
On January 9, Morgan responded and even encouraged followers to "do your own jokes" after there had been a string of suspicious activity on his account he called "abusive nonsense."
"By the way, apologies for all the abusive nonsense posted on my feed after I was hacked (yes, yes, do your own jokes) on Boxing Day."
He then tagged Sheeran and commented on his hair.
"and in particular to @edsheeran who I think is a very gifted singer-songwriter with a fine head of hair, not a 'ginger pr*ck.' "
Twitter users who were incredulous about the account being hacked at all took Morgan's cue and followed through with their own cheeky responses.
Morgan returned to his old form penning his own tweets on January 9 and went after the Duke and Duchess of Sussex as usual.

And it was business as usual with users lambasting the disgraced journalist.
Morgan famously had a meltdown and walked off the set of Good Morning Britain in March 2021, following a spat with his co-host Alex Beresford over a discussion about the Duke and Duchess of Sussex following their interview with Oprah Winfrey.
It has been speculated Morgan's obsession and antipathy towards the Sussexes possibly stem from his lingering bitterness after allegedly being "ghosted" by a pre-Royal Meghan Markle.
The combative journalist also called Prince Harry a "d*ckhead" for the planned release of his memoir Spare around the same time as King Charles' coronation following the death of Queen Elizabeth II.
The originally scheduled release of Harry's book was delayed until January 10.

On December 1, 2022, Morgan took to Twitter and called the trailer for Harry and Meghan Markle's Netflix docuseries "vomit-inducing."
Most of the tweets on Morgan's account since being taken over by the hacker have been deleted.
His profile picture and bio have also been removed, indicating the social media platform had intervened to put a stop to the malicious activity before Morgan's usual vitriolic tweeting resumed.