pennsylvania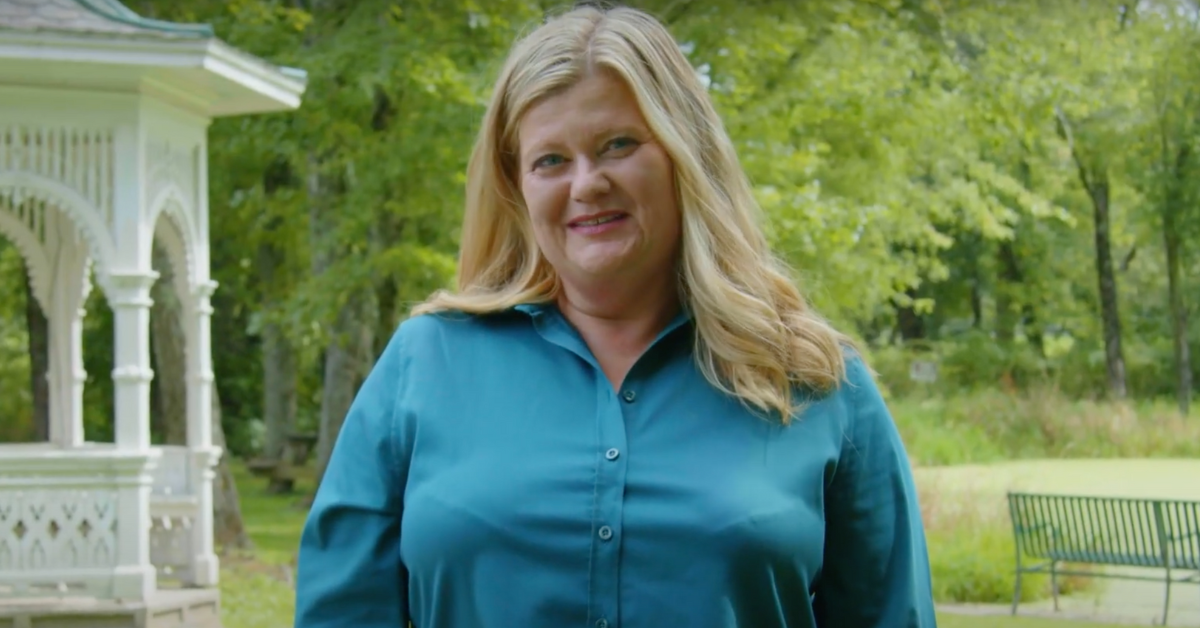 Neighbors United/YouTube
Pennsylvania Democrat Karen Smith earned social media plaudits after she decided to take her oath of office as the new Central Bucks Board President on a stack of banned and challenged books instead of a Bible—a direct jab at the far-right organization Moms for Liberty.
Moms for Liberty was founded by Tina Descovitc and Tiffany Justice, two Florida Republican women who ran for school board seats and gained notoriety for railing against COVID-19 restrictions in schools, including mask and vaccine mandates.

Over the last couple of years, the group has infiltrated school districts as part of a larger campaign by Republicans to energize conservative voters, particularly in school board elections. The organization has actively worked to remove books from school libraries and campaigned against school curriculums that mention LGBTQ+ rights, race, and discrimination.
Smith, among the five Democrats who secured victory in the elections, emphasized their collective stance against the previous Republican majority's policies of book banning and anti-LGBTQ+ measures. This electoral victory transformed the board's dynamics from 6–3 Republican to a 6–3 Democratic majority.
Smith expressed her commitment to students' freedom to read by choosing a stack of books challenged or banned in schools across the country. Her gesture signified a stance against censorship and a pledge to uphold open access to diverse literature.
Among the six books she placed her hand on were novels featuring LGBTQ+ characters and themes, including works by Donna Gephart, George M. Johnson, Mike Curato, and Susan Kuklin.
You can see the photo of Smith taking the oath of office below.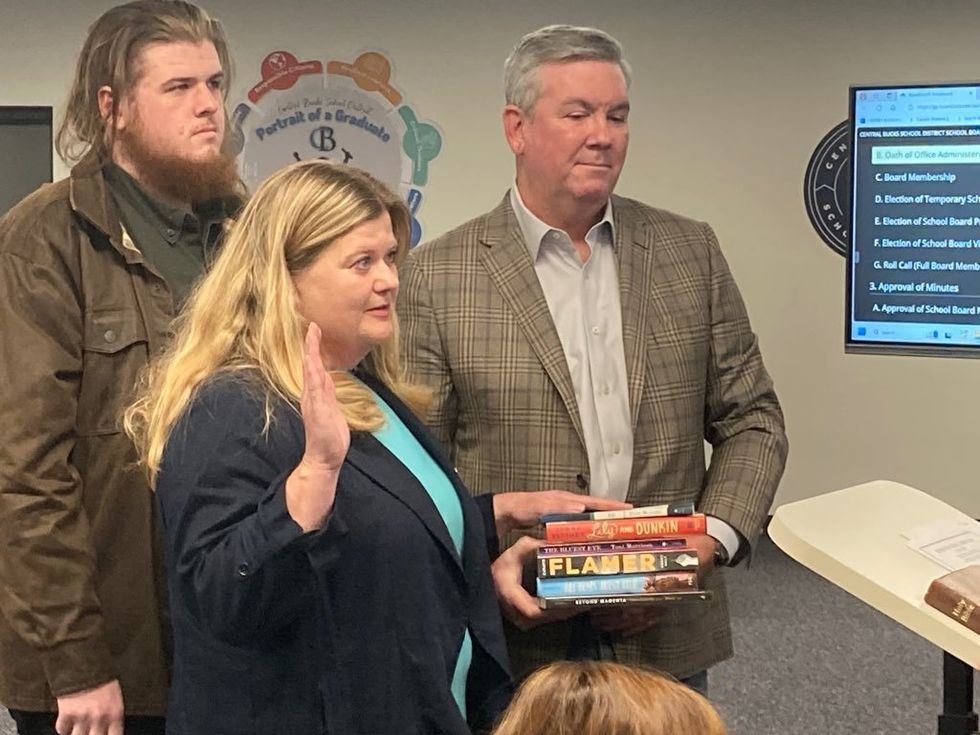 @dinachka82/X
People commended Smith for her powerful statement.

Smith, who originally served on the school board as a Republican before changing her party affiliation in 2021, cited a pivotal moment when she disagreed with fellow conservatives on matters regarding transgender issues. This disagreement led her to switch parties, feeling that the Republican Party had strayed from her values.

She highlighted discrepancies in WokePA's characterization of certain books, specifically mentioning the misrepresentation of Lily and Dunkin, a book she found lacked the sexual content that had been alleged. Smith also praised the courage of authors like George M. Johnson, highlighting the importance of discussing real-life issues like sexual assault in their works.
Smith said:
"Just the existence of a transgender student in the book was enough for some folks who want to challenge it, and it's a beautiful story."

The new board, under Smith's leadership, has overturned controversial policies enacted by its predecessors, including bans on specific library books, Pride flags, and restrictions on transgender student athletes. Additionally, they've contested a substantial severance package awarded to the former superintendent, aligning with the new board's different ideological stance.
Keep reading...Show less