Tag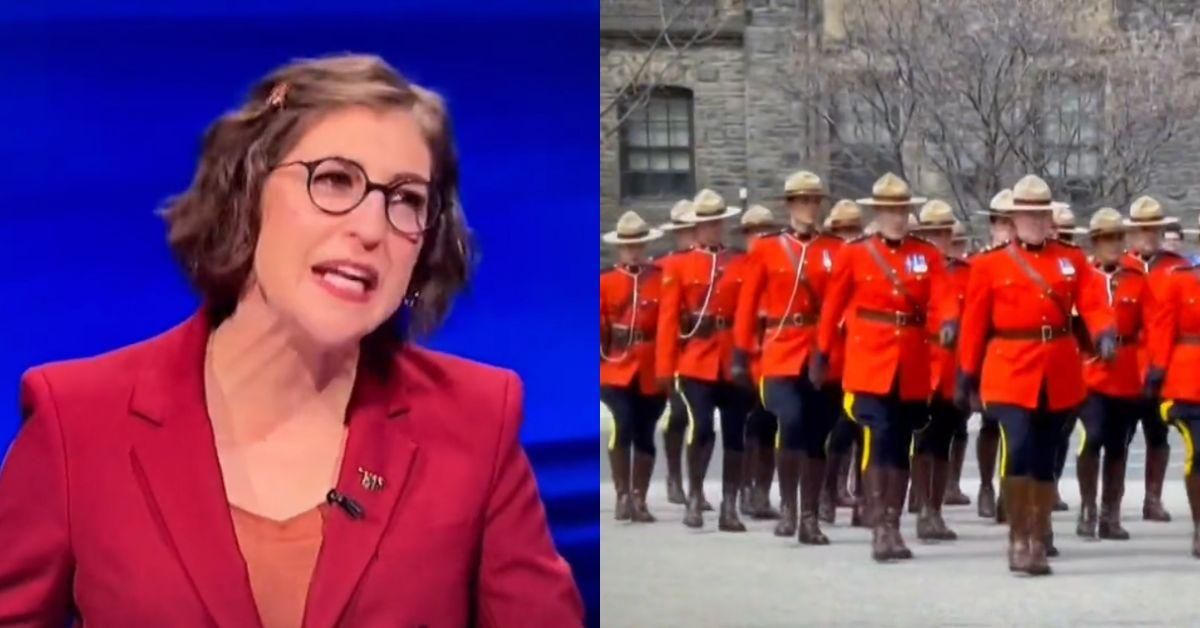 @kdeveryjacobs/Twitter
Jeopardy! was called out for a clue featured on the game show an Indigenous Canadian actor cited for spreading a "harmful piece of misinformation."

Devery Jacobs is an actor and writer nominated for the Critics' Choice Television Award for Best Actress in a Comedy Series for FX's teen drama series Reservation Dogs.
Jacobs set the record straight about the history of the RCMP (Royal Canadian Mounted Police) when the game show claimed Canada's federal and national police service was created to "clean up" "sleazy whiskey traders" from the United States."
However, Jacobs–who belongs to the Kanien'keha:ka First Nation–shared in a tweet the RCMP was formed to "control and assert sovereignty over Indigenous people."

"I encourage all to look into the RCMP's deeply racist past and present," she concluded.
Jeopardy!'s clue elicited angry responses for the misinformation.
Formerly known as the North West Mounted Police at its time of creation, the Mounties were founded in 1873 after the 1870 expansion of the newly-formed Canadian dominion into the North West Territories known as Rupert's Land–which had been governed by Hudson's Bay Company.
Following the purchase, Canada's first Prime Minister Sir John A. Macdonald established the Mounties:
"To resemble the Royal Irish Constabulary, a paramilitary police force the British created to keep the Irish under control."
In an interview with Global News, history lecturer Steve Hewitt noted the job of the Mounties was to "Clear the plains, the Prairies, of Indigenous People" and to "displace Indigenous people."

Hewitt also suggested Canada's police force should start fresh and reflect the diversity of the different communities in 21st-century Canada–including Indigenous people.