marco rubio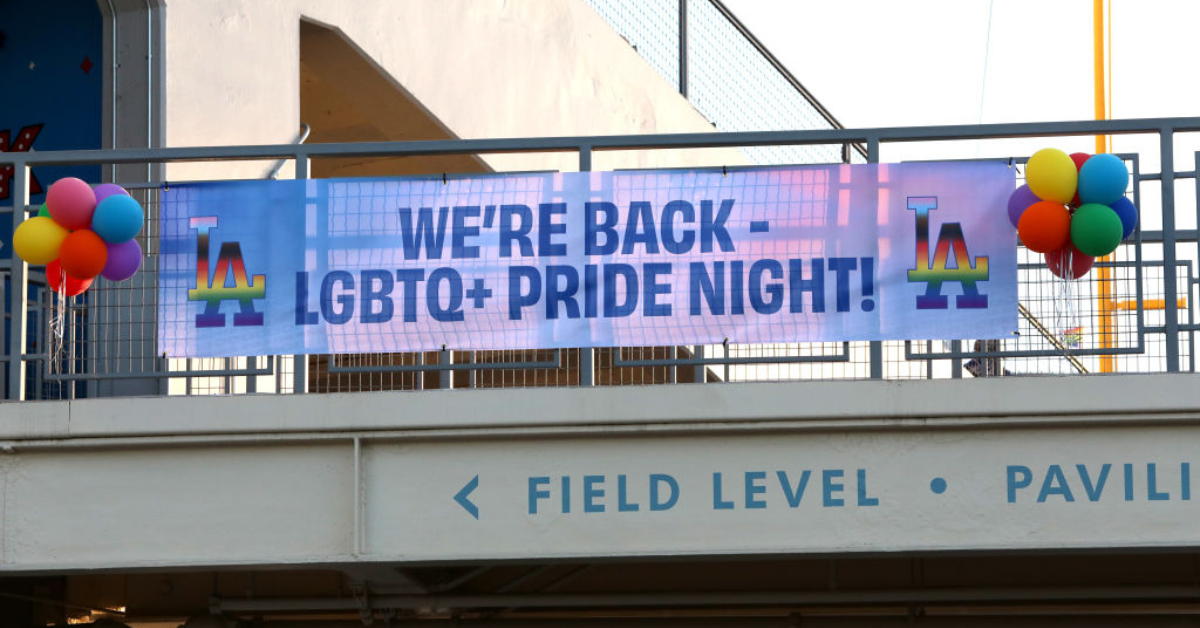 Jerritt Clark/Getty Images
Less than a week after disinviting the Sisters of Perpetual Indulgence, the LA Dodgers apologized and reinvited the drag charity group to their 2023 Pride Night.
The Sisters—a "leading-edge Order of queer and trans nuns"—have been advocates for human rights since 1979. The order uses "humor and irreverent wit to expose the forces of bigotry, complacency and guilt that chain the human spirit."
They were to receive the Dodgers' Community Hero Award at the annual Pride Night.
As far as the initial disinvitation goes, all fingers point to Florida Republican Senator Marco Rubio who sent a letter to Major League Baseball (MLB) commissioner Rob Manfred questioning the league's inclusivity toward Christians.
The Dodger's decision to pull the Sisters from Pride Night, however, sparked major backlash from the LGBTQ+ community. The Los Angeles LGBT Center and LA Pride both threatened to pull out of the event.
On Monday, the LA Dodgers offered an apology.
They asked the Sisters of Perpetual Indulgence to "take their place on the field."

"After much thoughtful feedback from our diverse communities, honest conversations within the Los Angeles Dodgers organization and generous discussions with the Sisters of Perpetual Indulgence, the Los Angeles Dodgers would like to offer our sincerest apologies to the Sisters of Perpetual Indulgence, members of the LGBTQ+ community and their friends and families."
They added the Sisters agreed to join Pride Night.
The statement finished:
"In the weeks ahead, we will continue to work with our LGBTQ+ partners to better educate ourselves, find ways to strengthen the ties that bind and use our platform to support all of our fans who make up the diversity of the Dodgers family."
While homophobes shared their dismay on social media...
... others applauded the Dodgers for owning their mistake and apologizing.
The Sisters of Perpetual Indulgence—or Order of Perpetual Indulgence—is a charity, protest and street performance organization founded in 1979.
The group uses drag to call attention to intolerance and satirizes issues of gender and morality.
The Sisters began in Iowa City, Iowa and have spread throughout the United States, Canada, Australia, Europe and South America. They are organized as an international network of orders which are mostly non-profit charity organizations.
They raise money for AIDS, LGBTQ+-related causes as well as mainstream community service while promoting safer sex and educating about the harmful effects of drug use and other high risk behaviors.
The Sisters also posted a statement to Twitter, noting their acceptance of both the apology and the Community Hero Award.
They finished their statement:
"May the games be blessed!"
"May the players be blessed!"
"May the fans be blessed!"
"May the beer and hot dogs flow forth in tasty abundance!"
Amen, Sisters.
Let's play ball!
Keep reading...Show less