Tag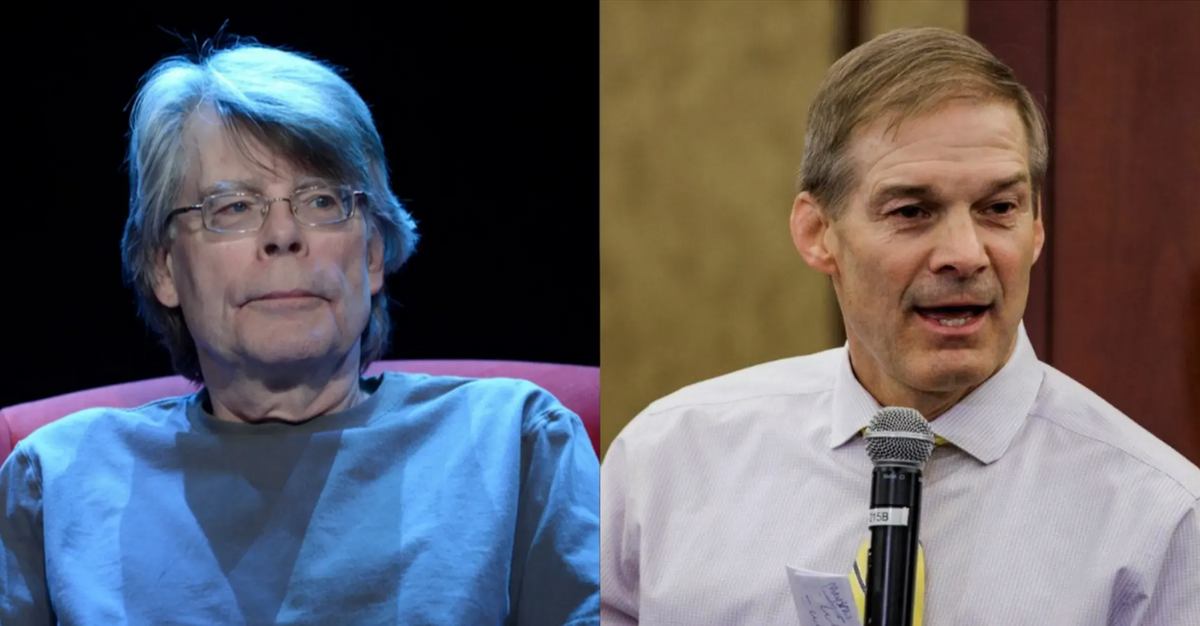 Ulf Andersen/Getty Images; Samuel Corum/Getty Images
Ohio Republican Representative Jim Jordan recently claimed on X, formerly Twitter, that people are "not safe in Democrat-run cities" with a report about armed robberies in Chicago.
Jordan's comments come as House Republicans struggle to advance funding bills, potentially leading to a federal government shutdown. Instead, he contributed to the GOP's collective fixation on heightened crime rates.
Chicago has been a favorite target for conservatives who've claimed that "liberal cities" are dens of crime that offer prime examples of policy failures that only "law and order" can fix.
And Jordan wasted no time sharing a story from NBC Chicago about a "string of armed robberies" in the neighborhoods of Lincoln Park, West Town and Old Town that unfolded in mere minutes.
You can see Jordan's post below.
Jordan had convened a hearing in Chicago to discuss crime issues, a move that some critics dismissed as a political stunt.
However, famed horror author Stephen King was having none of it—and he was particularly vocal about Jordan's approach to the problem.
King, known for his advocacy against gun violence and support for stricter firearm regulations, pointed out a glaring omission in Jordan's—and the GOP's—narrative: the role of guns in criminal activity.
His response was short and sweet:

"Armed robberies. Guns, Jimmy, guns."
You can see King's reply below.

Many appreciated King's response and joined him in criticizing Jordan.

King has criticized Jordan before.

In January, he told Jordan that Democrats are coming for "You" after Jordan erroneously claimed that the Biden administration is "coming" for people's guns, gas stoves, and gas-guzzling cars, asking his followers, "What's next?"
At the time, Jordan appealed to common conservative fantasies that the Second Amendment will be on the chopping block in the event Democrats successfully pass comprehensive gun control.
He was also capitalizing on manufactured, factually incorrect outrage concerning a floated "ban" on gas stoves by the commissioner for the Consumer Product Safety Commission (CPSC) due to the toxic chemicals released that can contribute to childhood asthma.