Tag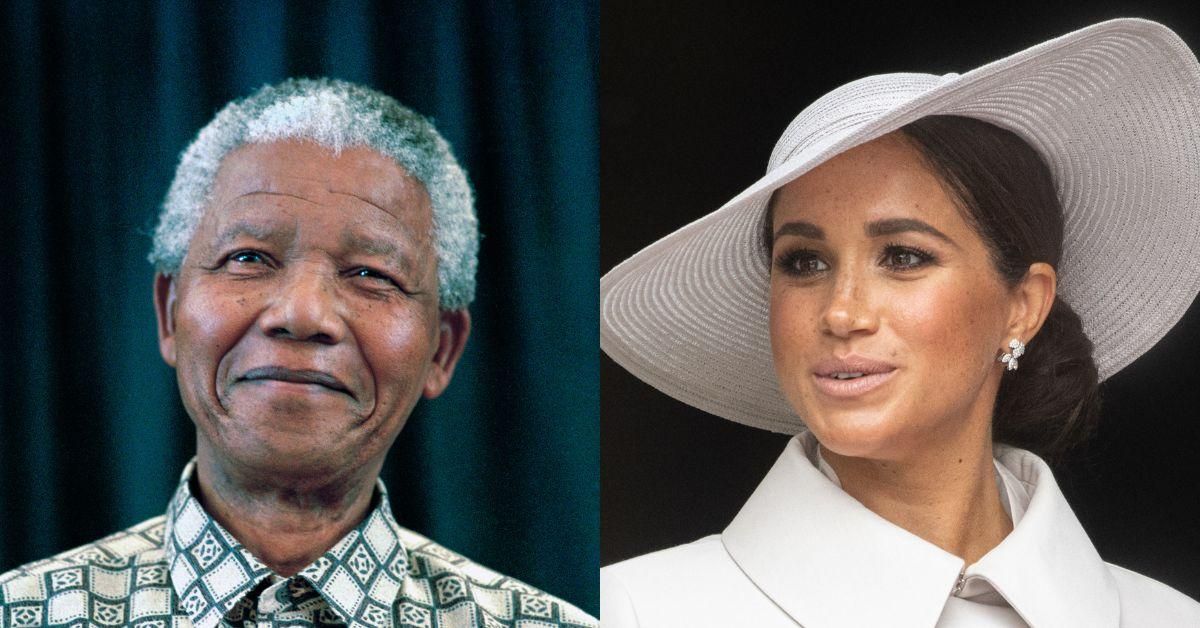 Per-Anders Pettersson/Getty Images; Samir Hussein/WireImage/Getty Images
The Duchess of Sussex Meghan Markle related in a recent interview how a South African man compared her wedding to Prince Harry to Nelson Mandela's release from prison.
But Mandela's grandson isn't having it.
Markle told The Cut a South African actor she met in 2019 told her South Africans celebrated her marriage to Prince Harry the same way they celebrated Mandela's release from prison, because of its status as a watershed for race relations in the British Commonwealth of Nations.
But Mandela's grandson Zwelivelile "Mandla" Mandela told The Daily Mail he feels given the history of horrific racist abuse and state oppression tied to his grandfather's story, there is no equivalent to his release from prison.
Markle told The Cut the interaction with the South African actor happened at the 2019 premiere of the live-action Lion King remake shortly after her and Prince Harry's wedding.
She told the magazine:
"He looked at me, and he's just like light."
"He said, 'I just need you to know: When you married into this family, we rejoiced in the streets the same way we did when Mandela was freed from prison'."
Mandela passed away in 2013 at the age of 95 after a life spent fighting the brutal regime of government-enforced racism in the country, which was colonized by the Dutch and British in the 17th centuray and remains a British commonwealth subject to Queen Elizabeth II, even if only ceremonially, to this day.
The country had a 60-year segregation policy called apartheid which Mandela vocally and vigorously opposed, resulting in his imprisonment for 27 years. He was released in 1990 as the country began negotiations to end the policy.
Upon the official end of apartheid in May 1994, he became the nation's first Black head of state and its first democratically elected President.
Given the stakes of Mandela's story, his grandson, who is also a member of parliament in the African National Congress, derided the comparisons to the Duchess and Prince's marriage.
"[Mandela]'s celebration was based on overcoming 350 years of colonialism with 60 years of a brutal apartheid regime in South Africa..."
"We are still bearing scars of the past. But [Nelson Mandela's celebrations were] a product of the majority of our people being brought out onto the streets to exercise the right of voting for the first time."
On Twitter, many people shared Mandla Mandela's distaste for the comparison.
But others defended Markle, especially since she was merely relaying something someone had said to her.
The Daily Mail—which went to Mandela's grandson for a reaction—is a right-wing publication owned by a member of the monarchy.

The Mail has consistently been critical of Markle.