guardians of the galaxy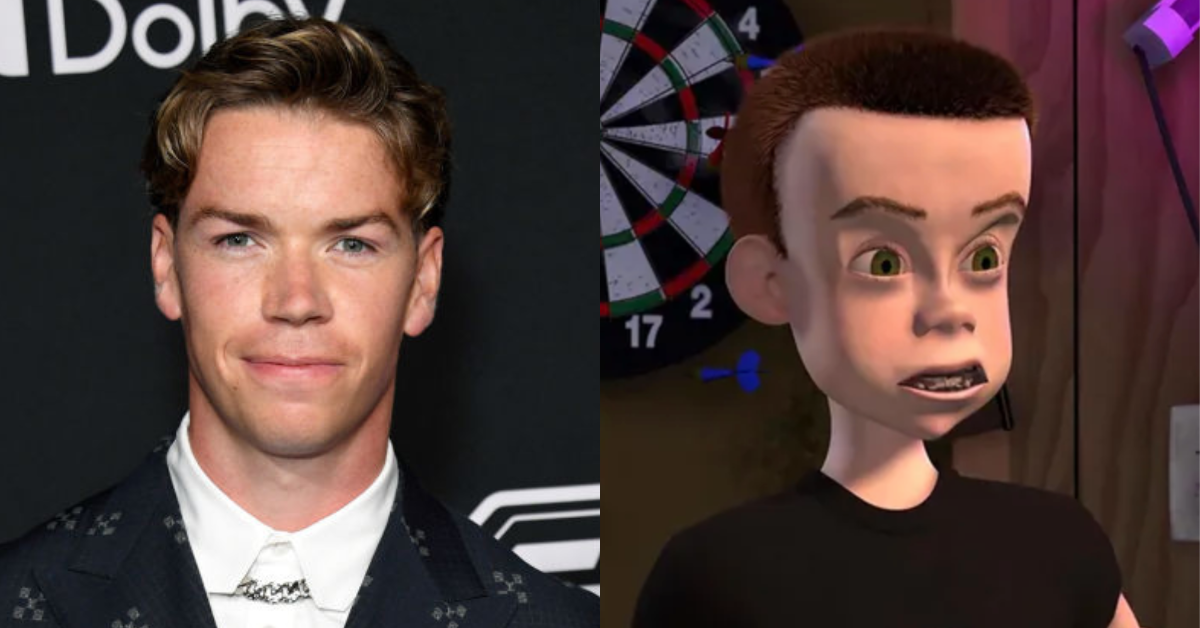 Jon Kopaloff/WireImage/Getty Images; Disney/Pixar
Will Poulter—you know, the real-life human from Guardians of the Galaxy Vol. 3—revealed he was recently confused for Sid from Toy Story, in the bathroom nonetheless.
But his response was rather sweet.
Poulter told GQabout the awkward encounter.
"A guy at a urinal in LA last week turned to me and said, 'You're in 'Toy Story,' right?'"
"And I was like, 'Well, that was animated.' I don't want to be rude."
Poulter also shared the story with Lights, Camera, Barstool.
WARNING: NSFW language
Poulter also acknowledged the currently circulating photo of him dressed up as Sid, sharing:
"I also appreciate there's a meme going round of me—I dressed up as Sid from 'Toy Story' for anti-bullying week."
"So arguably I haven't helped my case."
However, he continued:
"But ['Toy Story' came out in] 1995. I was two."
"And they weren't doing it through live action."
That's fair.
People on social media chimed in.
First and foremost, they were not okay with casual urinal discourse.
The majority, though, were highly entertained by Poulter's story.
And others... kind of "see it."
You can catch Poulter in Guardians of the Galaxy Vol.3 in theaters now.
It's... not animated.
Keep reading...Show less