Tag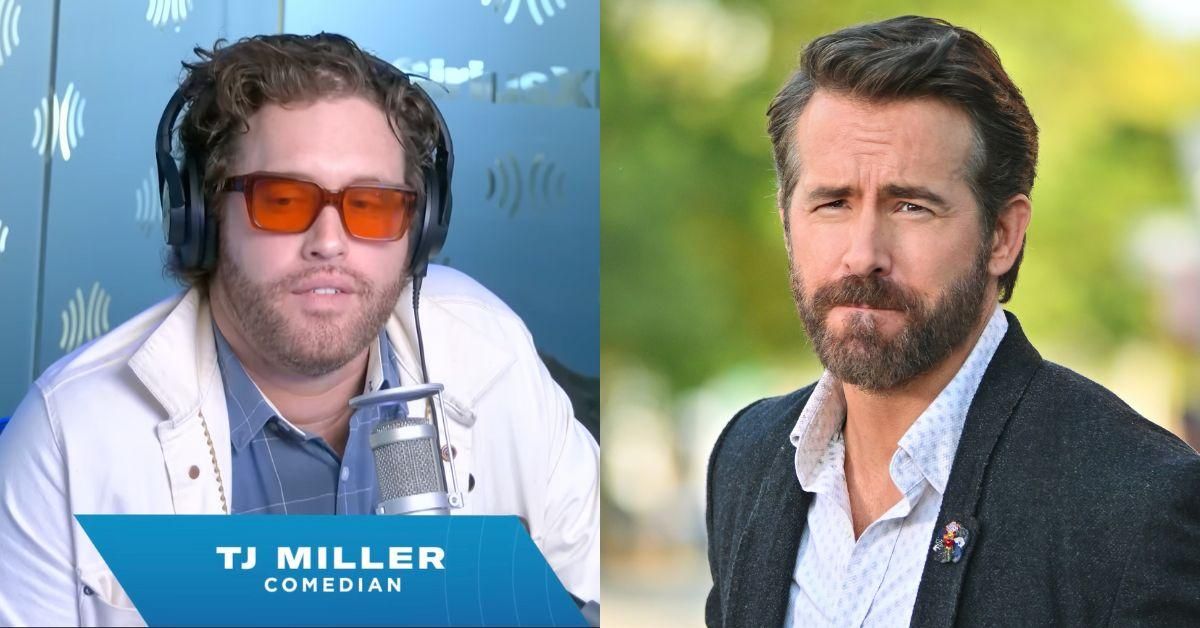 SiriusXM/YouTube, James Devaney/GC Images/GettyImages

Actor TJ Miller said he and his Deadpool costar Ryan Reynolds hashed things out after the media circulated a story about how Miller claimed their friendship dissolved after filming the 2016 Marvel film.
On October 5, Miller told The Adam Carolla Show podcast, "I think it's weird that he hates me," referring to Reynolds after a "really weird" moment on set where he was allegedly "horrifically mean" to Miller as if he was still the Deadpool character, Weasel.
In response, social media users were quick to point out Miller's past indiscretions–including reports of sexual assault allegations and being transphobic– to prove he was not as likable as he portrayed himself to be in the media.
Now, Miller is claiming the two actors "hashed it out pretty quickly."
On Wednesday's SiriusXM interview aptly titled, "TJ Miller Makes up With Ryan Reynolds," Miller said he received an email from Reynolds clarifying Miller's recollection of the "weird" moment on set.
"It was really cool, he emailed me the next day and kind of said it was, and it was, a misunderstanding," Miller said.
"So I emailed him back and now it's like, fine."
When asked if Miller thought his former costar would ever get back to him, he replied:
"What's ridiculous is, it was me telling a story from on set that I thought was weird. That was it."
"But I just wasn't thinking about what the repercussions of saying what 'this' or 'that' would be."
Miller said Reynolds told him he heard about how upset he was about the awkward interaction in question, to which Miller told him, "I'm not, and then we sort of just hashed it out really quickly."
You can watch the SiriusXM interview, here.
T.J. Miller Says he and Ryan Reynolds Have Patched Up 'Deadpool' Issue: 'It Was a Misunderstanding'youtu.be
Miller went on to suggest he wasn't trying to be negative, and said of Reynolds:
"He is so funny, which I always maintain, and he's so amazing in those movies."
"It's so funny, I said all these complimentary things and none of that shows up," he said, referring to the latest media coverage of them.
"Because that's the clickbait," he said, adding:
"That's really a bummer."
"But he was really cool about it and he's a good dude."
In response to Miller's sudden pivot from last week's comments, social media users weren't buying.

In the interview on the Adam Carolla Show, Miller said he would never work with Reynolds again after the "weird" incident while filming for Deadpool.
Miller–who played Wade Wilson/Deadpool's quirky best friend, Weasel–recalled at the time:

"We had a really weird moment on Deadpool where he said, 'let's do one more take'... but then as the character, he was horrifically mean to me—but to me, as if I'm Weasel."
The comedian continued:
"So he was like, 'You know what's great about you, Weasel? You're not the star, but you do just enough exposition so that it's funny, and then we can leave and get back to the real movie.'"
Earlier this week, the Insider reported:
"Though Miller didn't confirm, the 'Silicon Valley' actor implied he was not asked to return for the next movie in the 'Deadpool' franchise."

Yahoo! Entertainment noted this wasn't the first time the comedian wasn't asked to return to work in a franchise.
According to How to Train Your Dragon director, Dead DeBlois, Miller's role was recast mid-production in 2019 following reports of sexual misconduct allegations and his being arrested for a false bomb incident.