baseball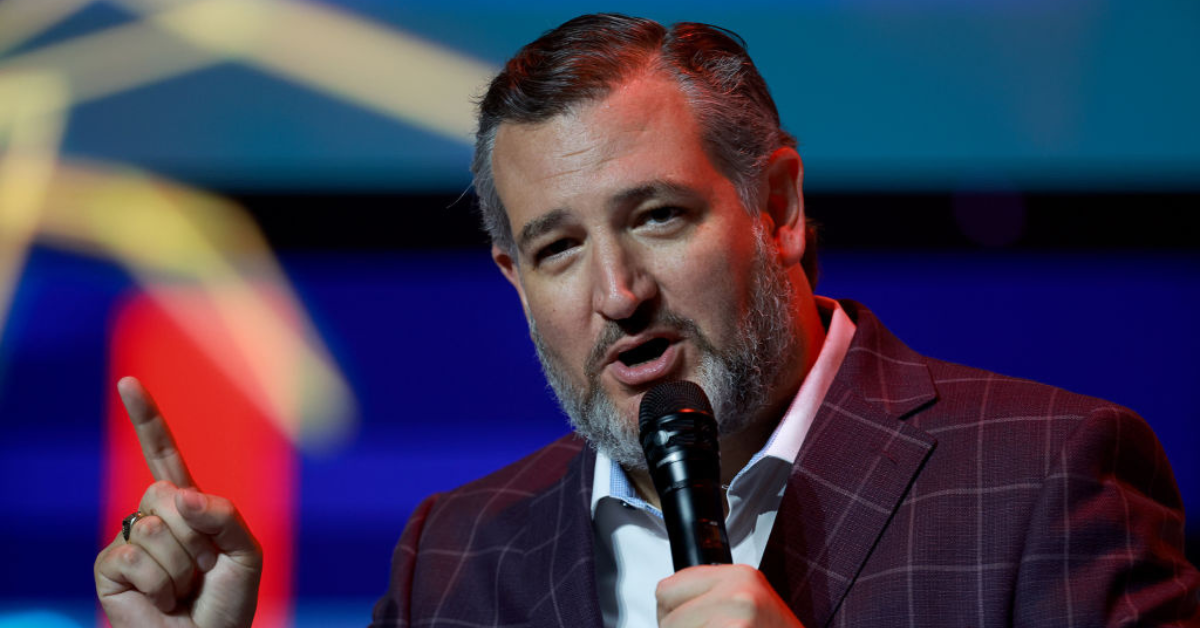 Alex Wong/Getty Images
Texas Republican U.S. Senator Ted Cruz was mocked online after the Houston Astros faced elimination from the MLB playoffs in a home game against the Texas Rangers, which ended in a significant loss.
Many discontented fans have placed the blame on Cruz, long considering him a bad omen for the team.
Before the critical seventh game of the American League Championship Series, fans had already expressed their wishes on social media, urging the Senator to avoid attending games as his presence was often associated with poor outcomes.
However, Cruz did not heed their advice and instead posted an irate response to a Rolling Stone article highlighting his reputation as a bad luck charm.
He said:

"Lying hacks [Rolling Stone]."
"For 7 years, [my daughter] Catherine and I have attended nearly EVERY Astros home playoff game."

"If they're going to blame me for our recent home losses, pls also credit us for TWO World Series Championships & SEVEN consecutive ALCS's—we were there cheering Stros on!"
You can see Cruz's post below.

It's important to note that one of those championships occurred in 2017, and it became a subject of controversy as it was later revealed that the team had engaged in cheating, a fact admitted by multiple players and confirmed by an extensive MLB investigation.
Fans have observed that the Astros lost every playoff game Cruz attended during this season, and they also pointed out his less-than-stellar record when supporting other teams.
In 2018, he was accused of bringing bad luck to the Houston Rockets, attending the game in which the team was eliminated from the NBA playoffs. Additionally, in a subsequent year, his untimely tweet during his presence at the NCAA final was blamed for cursing Texas Tech.
Following the Texas Rangers' 11-4 victory over the Astros on Monday night, agitated fans took to social media to express their frustration directly at Cruz.
A spokesperson for Cruz earlier told Rolling Stone that he would be in attendance on Monday night, pointing to several games Cruz has attended over the last three decades that the Astros actually won.
The spokesperson said "Senator Cruz has a legendary record supporting the Stros in their biggest victories," they said, noting that Cruz and his daughter love attending games to support "their hometown heroes."
Keep reading...Show less