Tag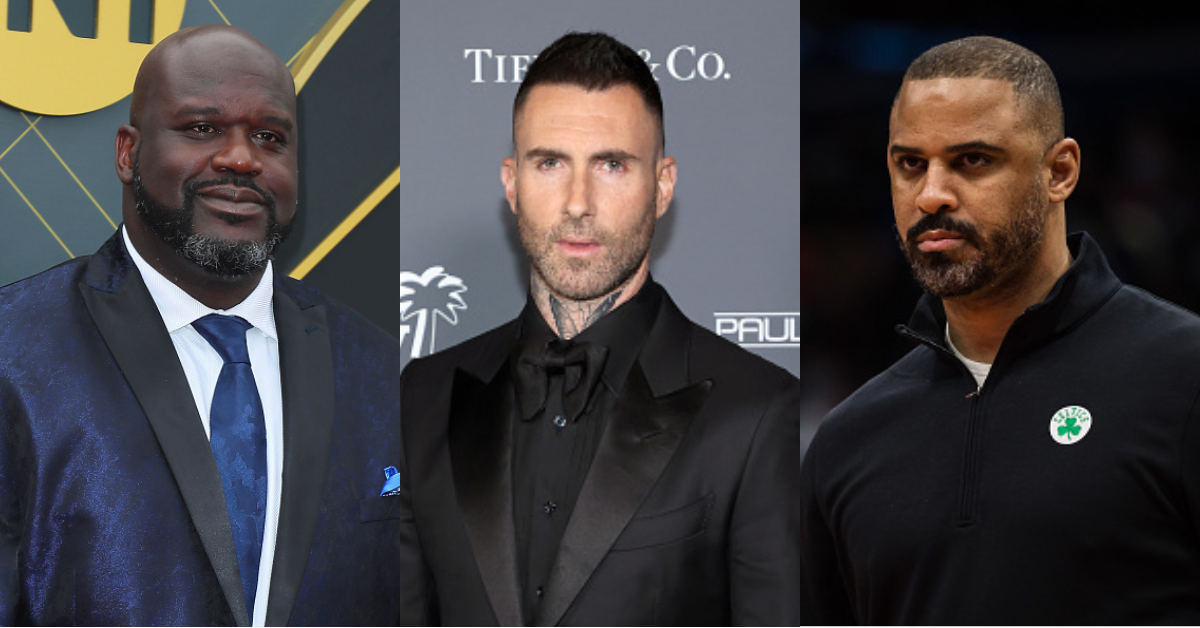 Leon Bennett/WireImage; Amy Sussman/Getty Images; Scott Taetsch/Getty Images
During an episode of The Big Podcast with Shaq on September 25, Shaquille O'Neal was asked about the controversies surrounding Adam Levine and Boston Celtics head coach Ime Udoka.
To jog your memory, on September 19, Adam Levine was accused of having an affair with Instagram model Sumner Stroh. Levine denied the affair accusations but did admit he "crossed the line."
Then on September 21, we learned Udoka was cheating on his fiancee Nia Long with a female Celtics staff member. Due to the violation of the organization's code of conduct, Udoka was suspended for the 2022-23 season.
O'Neal, however, did not feel he should weigh in on the discussion because of his own past.
"I am going to step down from this conversation. Let me tell you why. I was a serial cheater."
"It would be crazy and blasphemous for me to get up here and say boom, boom, bam. I can't do that."
"I know these guys personally. I know they're going through a lot because I went through a lot."
He continued:

"I just wish certain parties weren't involved. I've known Nia Long for a long time, I like her. I've known Adam [Levine] for a long time, and they're going through a lot of family stuff."
O'Neal shared he lost his family and "valuable, important" years of his children's lives because of his infidelity.
"...it is not worth it, but let me tell you why. The happiest days of my life were coming home and hearing six different people saying 'daddy, daddy, daddy' happiest days of my life."
"Forget the money, forget the cars, even forget the championships, especially when they were little, 2 and 3, and didn't care that I missed 10, 15, free throws. They wait up for me after the games."
"Those are the best days of my life. When I lost those, I was all the way down."
You can see the excerpt below.
The Big Podcast with Shaq youtu.be
Fans appreciated Shaq's honesty.

Shaq finished the conversation with:

"I wish these two fellas the best, I wish they could come through, and I hope they don't lose their families over what was done."