Social media users were outraged after drone footage revealed a group of swimmers appearing to be pursuing and harassing a pod of dolphins in Hōnaunau Bay, Hawaii.
The swimmers were spotted during a patrol violation on Sunday morning.

According to Hawaii.gov, the DLNR Division of Conservation and Resources Enforcement (DOCARE) officers have alerted the 33 swimmers to the violation.
Federal officers instituted a law in 2021 prohibiting swimmers from coming within 50 yards of spinner dolphins near the Big Island–specifically along the shores of Lanai, Maui, and Kahoolawe.
It was meant to protect the aquatic mammals from tourists who often try to swim with them–which can lead to a disruption in the nocturnal animals' sleep cycle.
Spinner dolphins sleep in shallow bays during the day to conserve enough energy to hunt for food at night.
Their diet typically consist of fish and small crustaceans that appear near the surface of the water after dark.
Unfortunately, where they sleep in daylight is susceptible to curious tourists who want to swim near and around them, and therefore, depriving the animals of rest.
Here is the drone footage of the swimmers aggressively approaching the dolphins.

DOCARE and the NOAA Office of Law Enforcement (OLE) launched a joint investigation after the swimmers were met ashore by uniformed officers.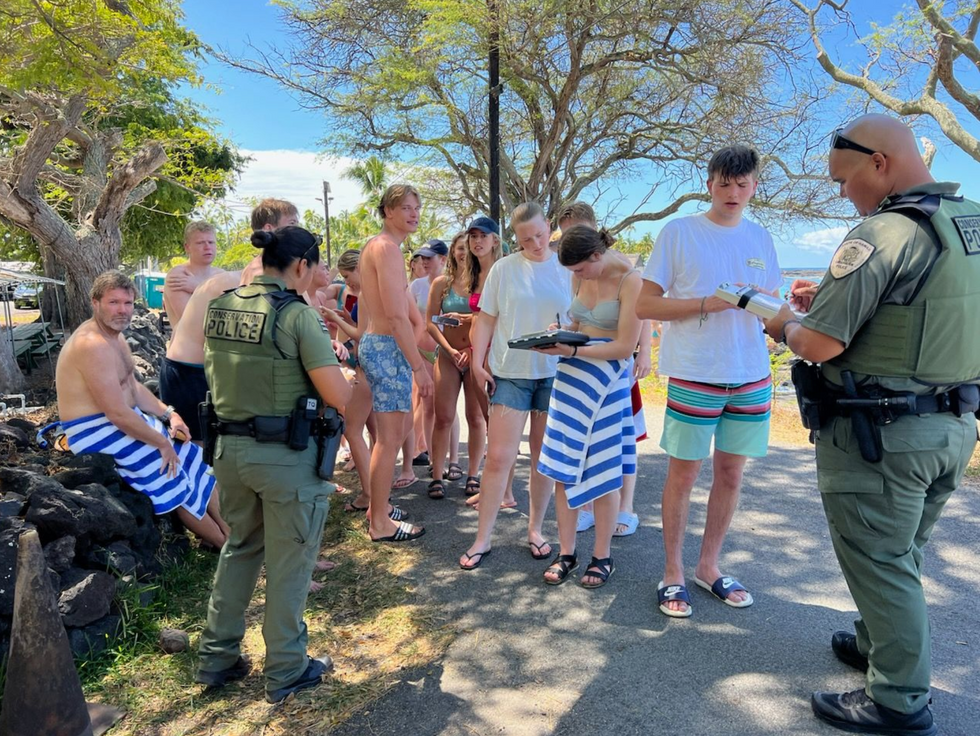 Daniel Dennison/State of Hawaii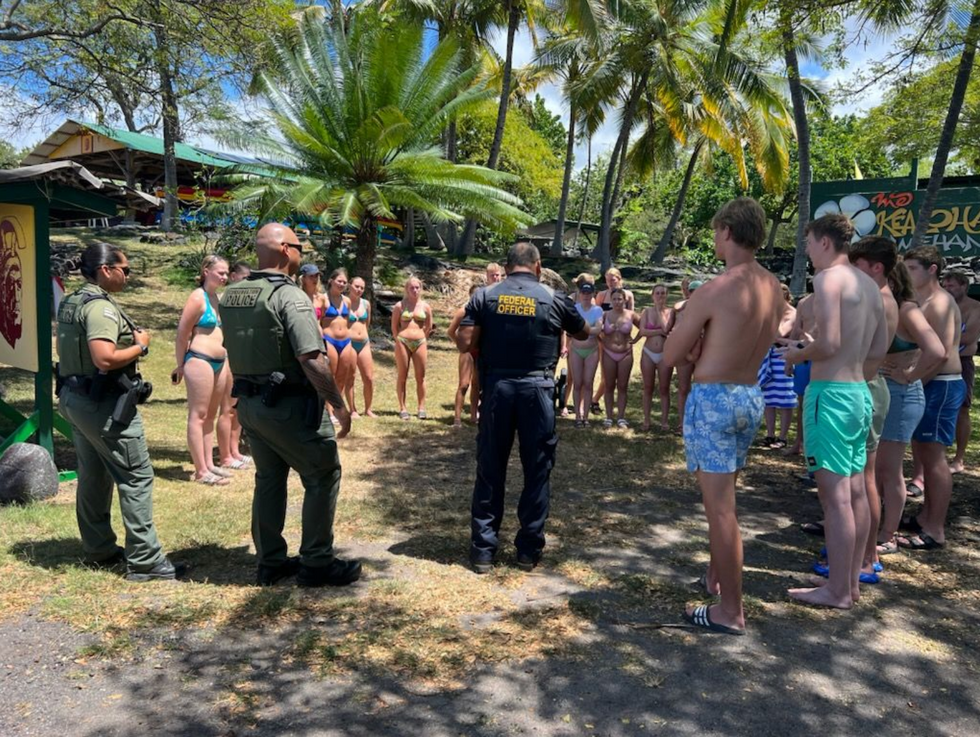 Daniel Dennison/State of Hawaii
Social media users condemned the swimmers for disturbing the creatures of the sea en masse.

How to teach these swimmers a lesson?

Twitter had some thoughts.
Yahoo! News noted how even in sleep, dolphins still need to be moving and surfacing for air.

As humans, this contradiction of our own sleeping behavior often misleads tourists into thinking the animals are active when they are actively resting.