November 25, 2017 is Small Business Saturday in the United States, a day to shop your favorite local businesses as you prepare for the holiday season. It's possible you didn't cross all the names off of your shopping list when you woke up before dawn on Black Friday to catch a good deal. You could also be waiting to find that one of a kind item that you know you can only find at a small business. Either way, Small Business Saturday is a great way to shop local and shop for your loved ones.
---
If you decide to shop tomorrow, here are some facts you should know about Small Business Saturday history:
1. Small Business History Started In 2010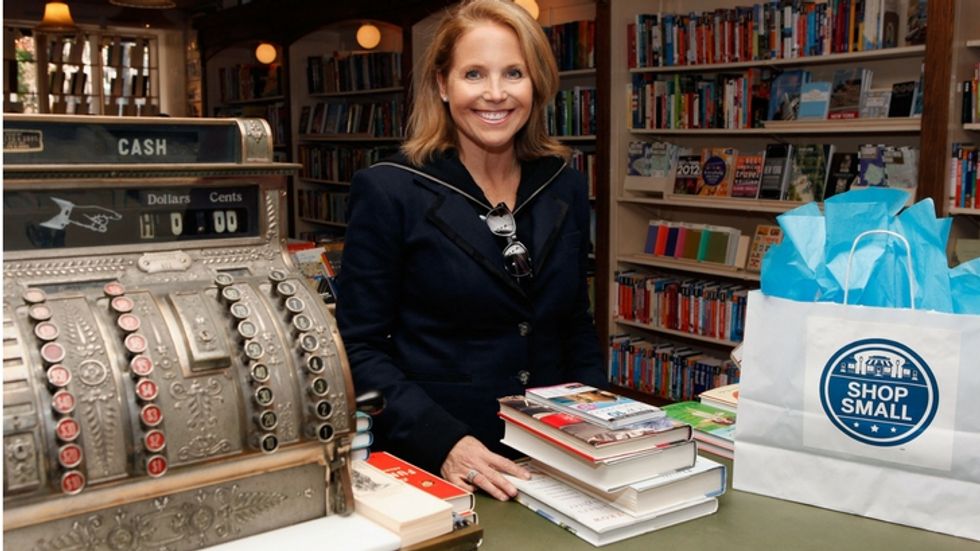 NEW YORK, NY – NOVEMBER 26: Television Personality Katie Couric at The Corner Bookstore shops locally for Small Business Saturday founded by American Express on November 26, 2011 in New York City.(Photo by Cindy Ord/WireImage for American Express)
Small Business Saturday history was made on November 27, 2010, which was the first Small Business Saturday. It was sponsored by publicized by American Express. During the event's first year, American Express gave 10,000 small business owners free social media advertising to help them attract customers to their stores on the day. It is estimated that over 200,000 people participated in the first Small Business Saturday. This number continues to grow every year as more business offer incentives for people to shop locally.
2. You Can Shop on Small Business Saturday From Home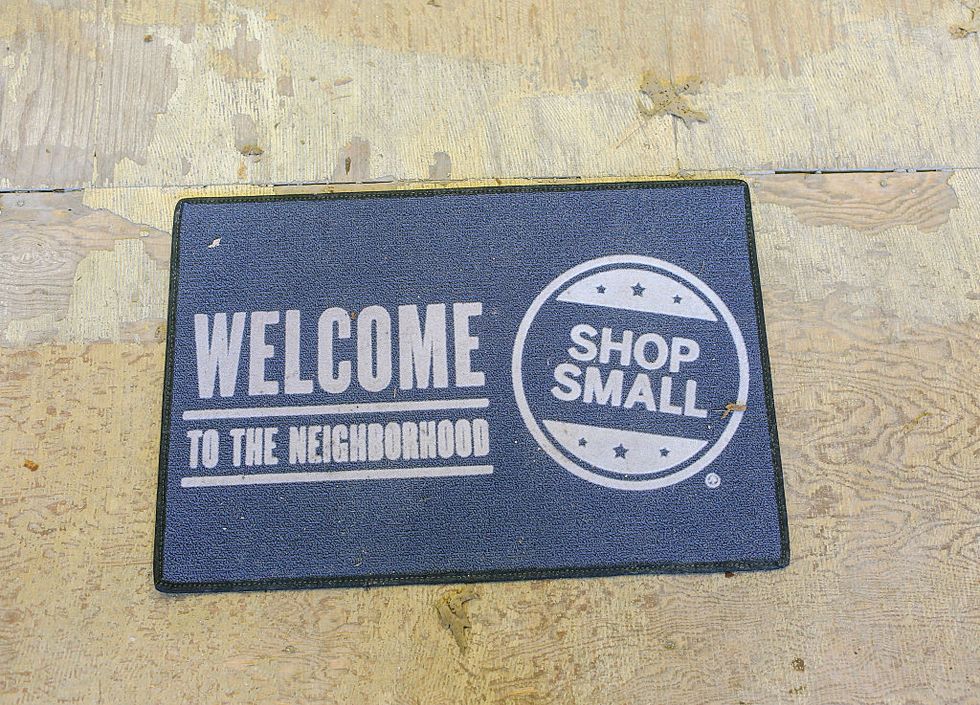 BRUNSWICK, ME - NOVEMBER 29: A welcome rug for the pop-up shop for Small Business Saturday in Brunswick, ME on Saturday, November 29, 2014. (Photo by Whitney Hayward/Portland Press Herald via Getty Images)
Many businesses have started promoting their Small Business Saturday offers on social media. To find these deals, most use the hashtag #SmallBusinessSaturday to make their deals easy to locate. Shoppers can also look on popular crafting site Etsy to find Small Business Saturday deals. The retailer has entered into a special promotion with American Express to help Etsy sellers to promote their services.
3. You Don't Have To Be In the US to Celebrate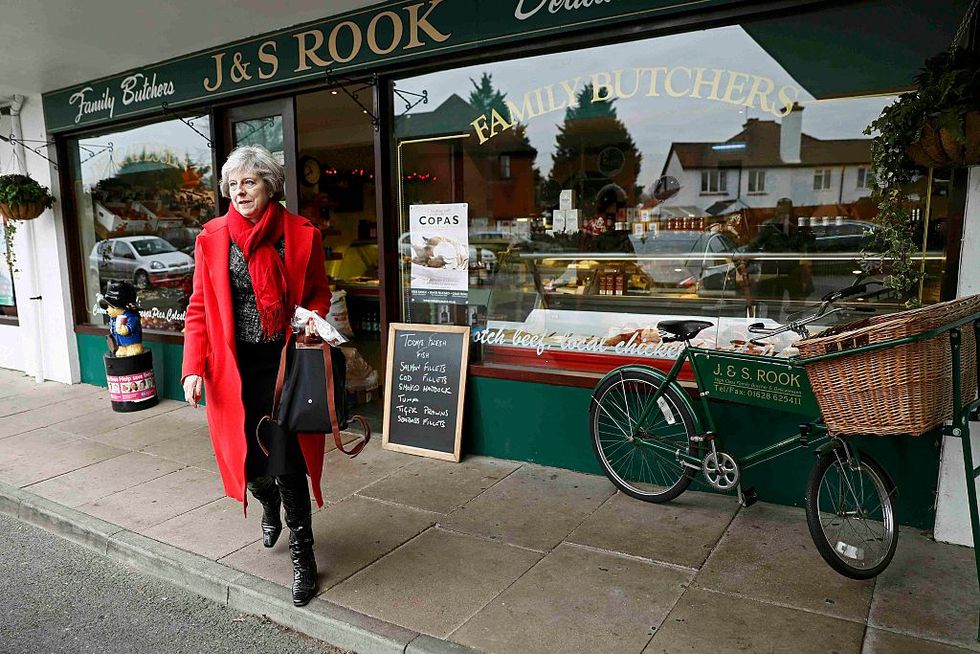 MAIDENHEAD, ENGLAND - DECEMBER 02: Britain's Prime Minister Theresa May leaves after visiting a local butchers shop in her constituency of Maidenhead ahead of Small Business Saturday on December 02, 2016 in Maidenhead, England. (Photo by Stefan Wermuth - Pool / Getty Images)
Small Business Saturday has become a worldwide event in recent years. In addition to the 4,500 small businesses estimated to participate in 2017 in the United States, this celebration of small businesses also exists in the United Kingdom. Across England, Scotland, Wales, and Northern Ireland, shoppers will support their local businesses on December 2, 2017 during their event. In 2016, over £717m (or over $900 million) was spent on Small Business Saturday in the UK.
Please SHARE this with your friends and family.