Controversial comedian Shane Gillis is out at Saturday Night Live following widespread backlash over his racist, homophobic and otherwise bigoted comments.
Gillis gained little sympathy after his explanation last week.
---
Following the announcement of the casting of Philadelphia stand-up comic Gillis ahead of the SNL's 45th season, video of Gillis repeatedly using racist, homophobic, and misogynistic slurs started making the rounds.
One video making the rounds, from Gillis's podcast "Matt and Shane's Secret Podcast," featured Gillis griping about the "f**king ch*nks" in New York City's Chinatown and mocking their accents. The clip was particularly troubling considering one of Gillis's fellow new cast mates is openly-gay comedian Bowen Yang, who is of Asian descent.
today SNL announced the hiring of its first cast member of East Asian descent, and also this guy https://t.co/0FAGJZJUkK

— Seth Simons (@Seth Simons) 1568322873.0
Another episode featured Gillis repeatedly calling Civil War soldiers "so gay," "f*ggot," and "r**ard," as well as calling women who disguised themselves as men to fight in the war as "flat chested f—ing b*tch[es]."

Thursday, Gillis stated:
"My intention is never to hurt anyone but I am trying to be the best comedian I can be and sometimes that requires risks."
His depiction of bigotry as a necessary risk for comedians drew additional backlash rather than sympathy. Following intense backlash from fans and comedians alike, SNL decided to part ways with Gillis.
A spokesperson for creator and Executive Producer Lorne Michaels released a statement Monday afternoon explaining the reasoning behind the show's decision, saying:
"After talking with Shane Gillis, we have decided that he will not be joining SNL."
"We want SNL to have a variety of voices and points of view within the show, and we hired Shane on the strength of his talent as comedian and his impressive audition for SNL. We were not aware of his prior remarks that have surfaced over the past few days."
"The language he used is offensive, hurtful and unacceptable. We are sorry that we did not see these clips earlier, and that our vetting process was not up to our standard."
Shane Gillis out at SNL. From an SNL spokesperson on behalf of Lorne Michaels: https://t.co/WEuv38LupZ

— Mike Ryan (@Mike Ryan) 1568664258.0
Gillis soon responded with a statement of his own, saying:
"It feels ridiculous for comedians to be making serious public statements but here we are."
"I'm a comedian who was funny enough to get SNL. That can't be taken away."
"Of course I wanted an opportunity to prove myself at SNL, but I understand it would be too much of a distraction. I respect the decision they made. I'm honestly grateful for the opportunity."
He then took a dig at the sketch comedy giant, adding:
"I was always a mad tv guy anyway."
https://t.co/vN0htGMBVg

— Shane Gillis (@Shane Gillis) 1568664699.0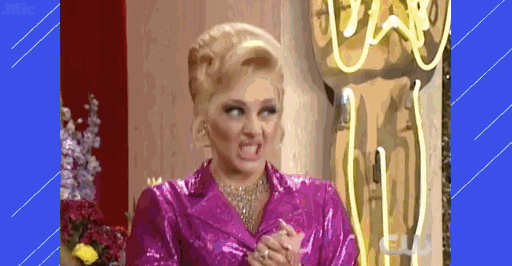 Giphy
Twitter took it upon themselves to say "good riddance" to Gillis.
@Shanemgillis https://t.co/mlWtMLXwf3

— Ignatius, Really. (@Ignatius, Really.) 1568665423.0
@Shanemgillis Funniest thing you've ever written, by far.

— Ian Miles Cheong (@Ian Miles Cheong) 1568665491.0
@Shanemgillis "ThAt CaN'T bE TaKeN aWaY FrOm Me..." https://t.co/NpfHgT4gqj

— Hassan Sayyed (@Hassan Sayyed) 1568665450.0
@Shanemgillis Lol ok, madtv literally isn't even a thing anymore and neither are you. Good luck finding your next gig.

— Dreaux Lo (@Dreaux Lo) 1568665022.0
@Shanemgillis You didn't "get" SNL. Your name will never be on the opening credits, it will never be listed as a wr… https://t.co/ONDYpdGfJm

— Yolanda Machado (@Yolanda Machado) 1568665745.0
@Shanemgillis this apology isn't it. Really shows that you don't feel remorse for what you said.

— silhan (@silhan) 1568665118.0
We can only hope that Gillis has learned a valuable lesson.

@Shanemgillis I hope you one day learn that there is nothing "edgy" or "risky" about outright bigotry to anyone but… https://t.co/eUCSOi9Wq8

— Alicia Lutes (@Alicia Lutes) 1568665210.0
@Shanemgillis Racism and homophobia do not a comedian make.

— rachel leishman (@rachel leishman) 1568665122.0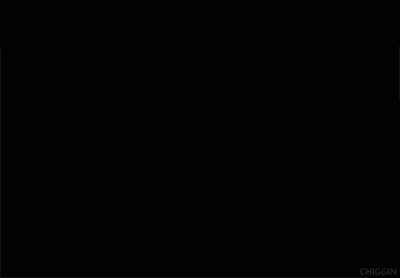 Giphy
Maybe Gillis could get a parting gift?
Like this shirt, available here.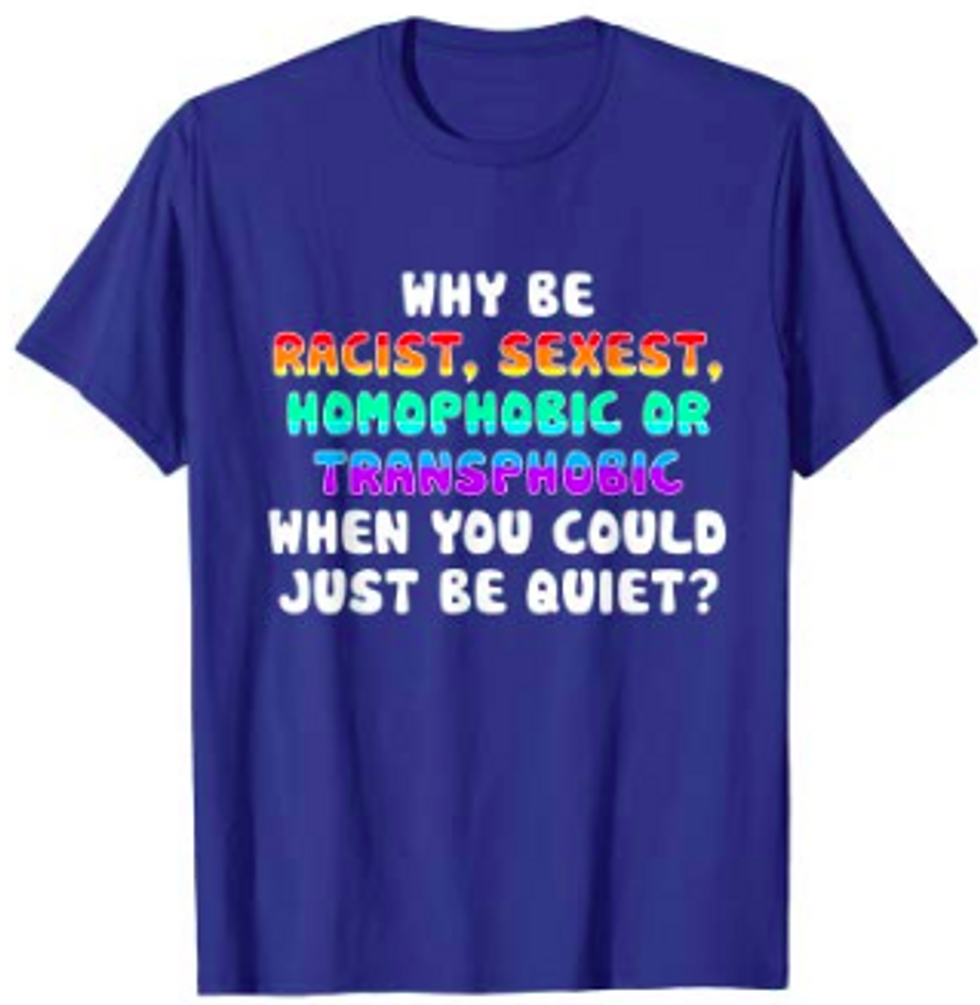 Amazon
********
Listen to the first four episodes of George Takei's podcast, 'Oh Myyy Pod!' where we explore the racially charged videos that have taken the internet by storm.
Be sure to subscribe here and never miss an episode.