Some Republican lawmakers are apparently annoyed the expanded unemployment insurance package they passed to help keep workers safe is doing exactly that—keeping them safe at home.
---
Some expressed their displeasure over workers collecting unemployment while staying home and staying safe instead of working jobs putting them and their families in danger.
Republican Senator Lindsey Graham tweeted his displeasure in response to a CNBC article in which a Washington spa owner explained her employees were upset they could get more money from unemployment than from her continuing their paychecks via the Paycheck Protection Program loans she was awarded.
Graham said he was displeased people were being paid more to stay home than to work during a global pandemic.
"I want to make people whole who lost their job through no fault of their own. But I don't want to pay people more NOT to work than to actually go to work."
An extra $600 per week for people receiving unemployment insurance payments was included as part of the $2 trillion relief package, also known as the CARES Act, passed by congress and signed by Trump on March 27th.

This does push the payments from unemployment above what some may have been getting per paycheck for lower paid jobs, and incentivizes those who are usually employed in non-essential positions to stay at home and keep themselves and others safe.
People were not amused by Graham's position on the matter.
Others were pragmatic in their rebuke.

And still others pointed out some fairly uncomfortable truths about the situation.

Harvard University economics professor Lawrence Katz explained the difference between the current situation and the usual purpose of unemployment insurance—which is to help individuals subsist while they look for a new job.
"This is not normal times where we're trying to partially cover your consumption and give you incentive to search for work."
"We're sending a sharp and clear signal that only essential work should be going on. We're implicitly saying that the externality from your going to work and creating danger is very high and this is the time to stay at home."
Some small business owners said they are reluctant to push to re-hire laid off employees because those individuals will get more money from unemployment, and could possibly lose those benefits for turning down a position even though businesses can't reopen and operate at full capacity.
Among these is Joe Walsh, owner of Portland, Maine based Clean Green Maine, who talked with The Associated Press about the shortcomings of the Paycheck Protection Program.
"You're turning the business into a pass through for the federal government. You're doing very little to actually help the business."
Walsh said he pays employees a minimum of $17 an hour plus benefits, but many of them are currently getting the equivalent of $25 an hour from unemployment.
Of having to chose whether to try to re-hire people and risk his former employee's benefits, Walsh said:
"That's just putting me as the employer in a really difficult position."
Lindsey Graham isn't the only republican lawmaker who is unhappy with the CARES Act.
South Carolina's Senator Tim Scott and Florida's Senator Rick Scott have both expressed concerns with the outcome.
Senator Tim Scott tweeted earlier this week about having foreseen problems with the act, but being ignored.
Meanwhile Senator Rick Scott's communications director, Chris Hartline, told HuffPost:
"This hurts our economy and our small businesses, and is exactly what Senator Scott was hoping to avoid with his amendment to the CARES Act."
Graham and other Republicans' discomfort with the expanded unemployment eligibility and increased payout seems to ignore the extremely positive benefit of people not working—those people staying alive.
The less exposure people have to others, the less the virus spreads, and the safer the American workforce is. Over 50,000 people have already died because of the virus, and over 985,000 have been confirmed to have contracted the virus.
Employers will also have a hard time keeping employees on staff if there is nobody left who is healthy enough to work.
Graham's own job in the Senate—where he has been since 2003—is not secure at this time either. The three term Republican Senator faces a challenge in November from Democratic candidate Jaime Harrison.
35 Senate seats are up for grabs in 2020. Democrats need only take 3-4 to take control of the Senate.
In addition to Graham, these GOP Senators are facing reelection challenges in November:Dan Sullivan (AK), Tom Cotton (AR), Martha McSally (AZ), Cory Gardner (CO), Kelly Loeffler (GA), David Perdue (GA), Joni Ernst (IA), James Risch (ID), Mitch McConnell (KY), Bill Cassidy (LA), Susan Collins (ME), Cindy Hyde-Smith (MI), Steve Daines (MT), Thom Tillis (NC), Ben Sasse (NE), Jim Inhofe (OK), Mike Rounds (SD), John Cornyn (TX) and Shelley Moore Capito (WV).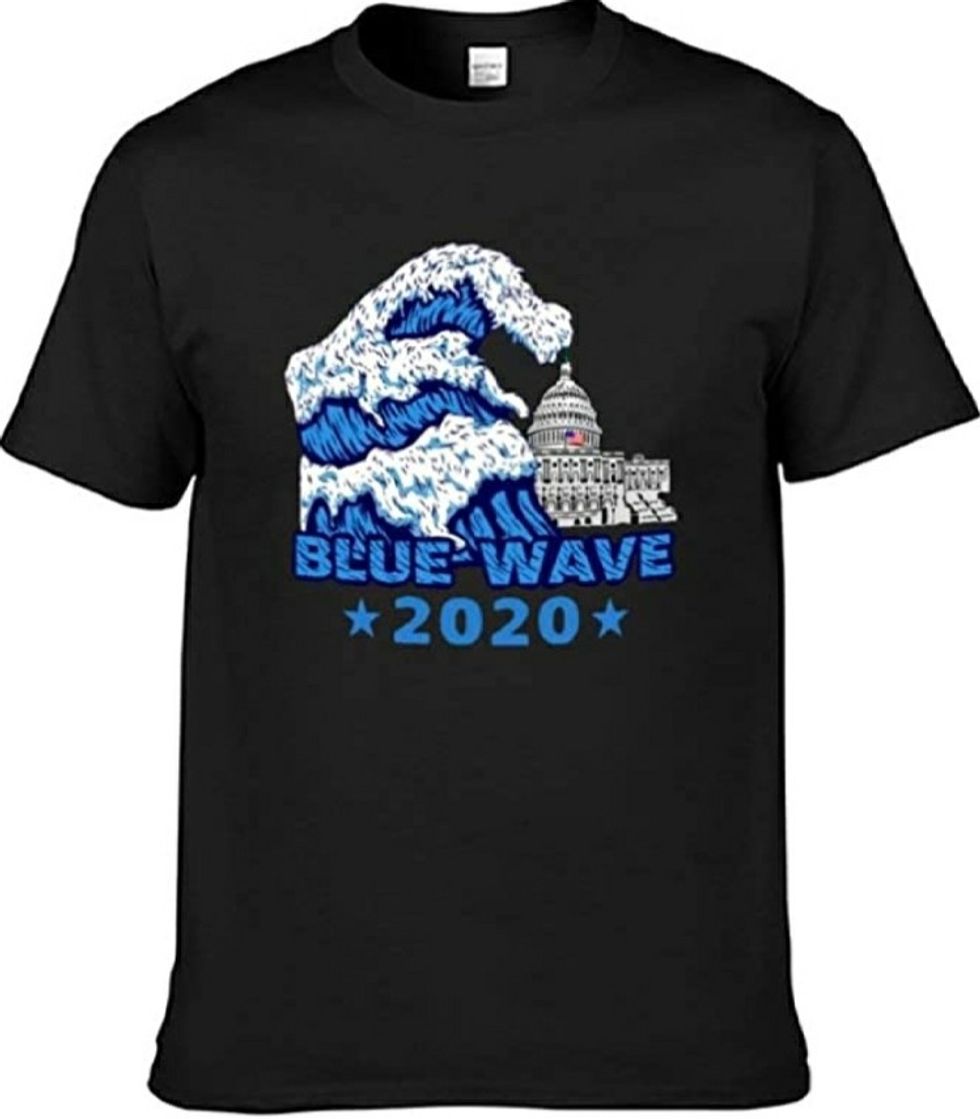 Amazon