A Kansas City traffic reporter who planned to call in sick on Friday found his inbox flooded with messages from company employees—including reporters, producers, and anchors—expressing their sympathies.
How did everyone know?
---
It turns out that FOX4's Nick Vasos was feeling under the weather and accidentally emailed parent company Nexstar Media Group, which includes 200 TV stations across the country.
Vasos meant to email his bosses, but he probably should have double-checked before clicking "send."
By the time Nexstar put a stop to the endless thread, the hashtag #PrayersForNick was already gaining traction on social media.

Here are some screenshot examples from the above tweet.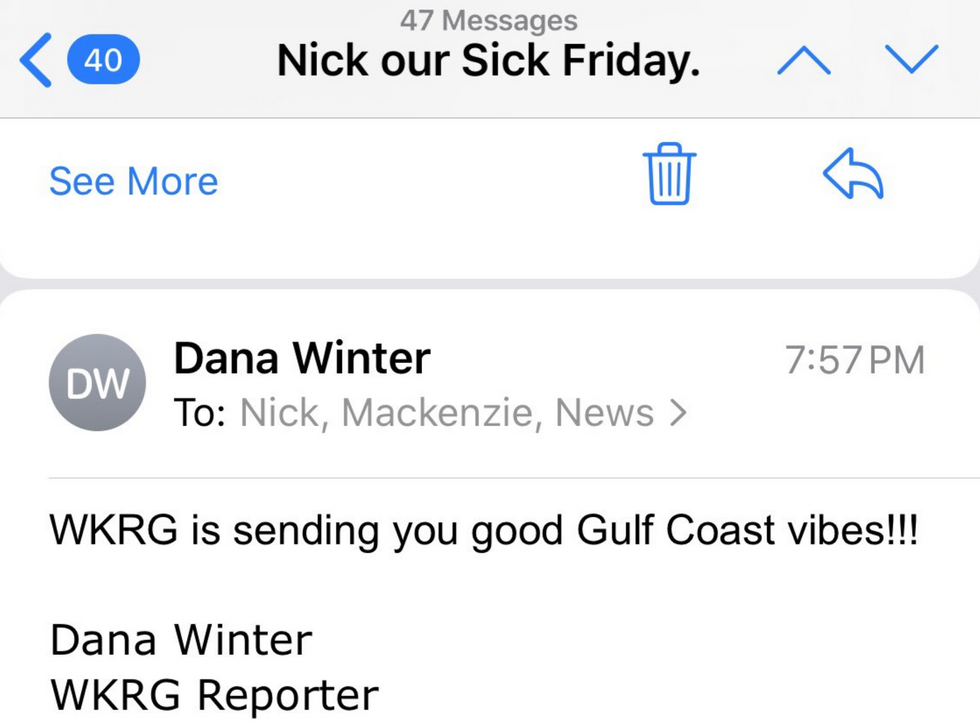 @AustinKellerman/Twitter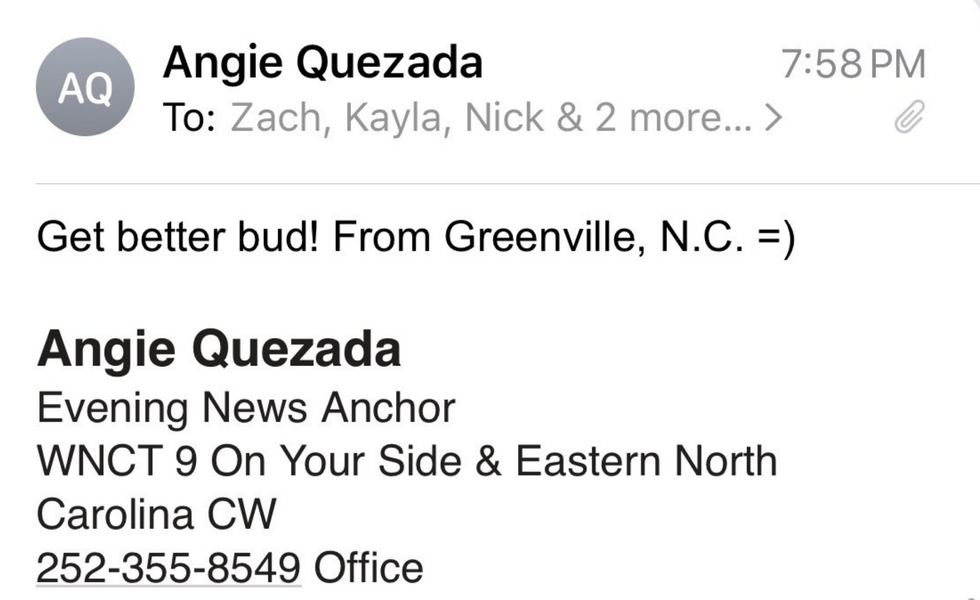 @AustinKellerman/Twitter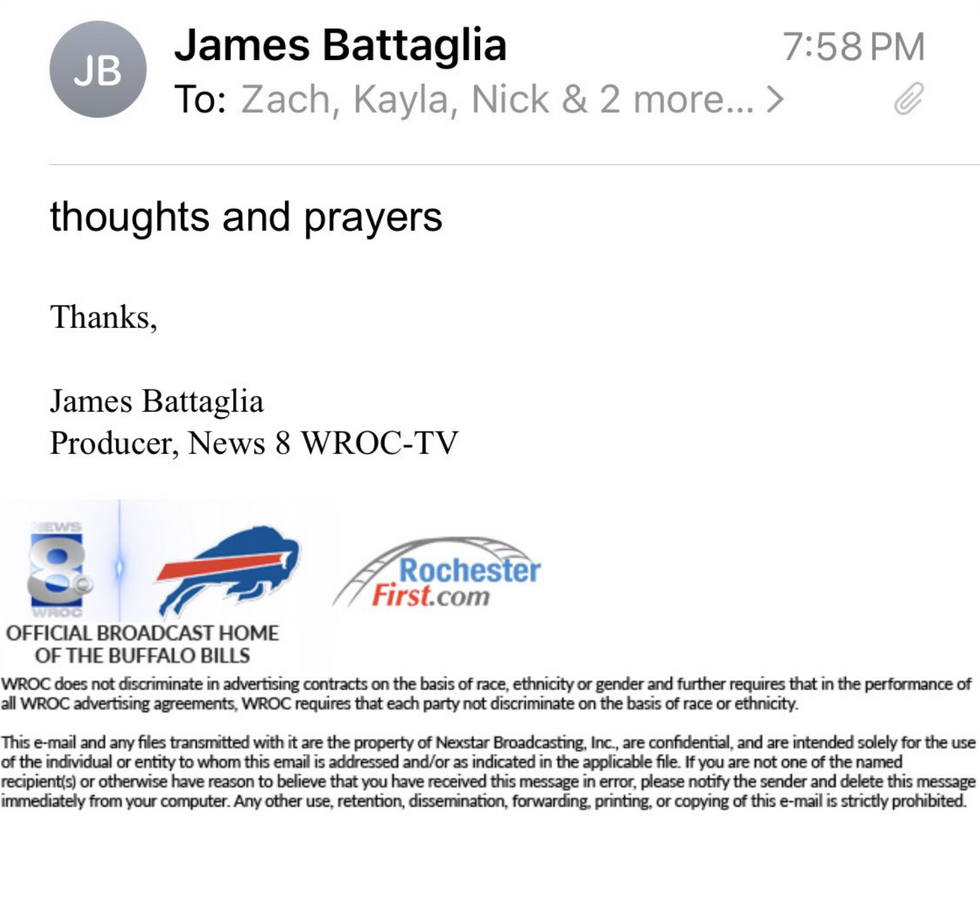 @AustinKellerman/Twitter
Co-workers got in on the roasting by setting up a vigil for their employee at work.
Thoughts and prayers came down the assembly line.

Ferris Bueller, everyone's favorite truant played by a teenage Matthew Broderick in the 1986 comedy Ferris Bueller's Day Off, was on people's minds.
In a hilarious twist, no one at FOX4 where he works got the email.

Vasos called himself out for being so transparent and offered his advice about calling in sick.
Hopefully, Vasos will recover quickly from this humiliating affliction.

Office life can be full of frustrating and funny moments. No one captures that quite as well on the page as Scott Adams and Dilbert. The Dilbert 2020 wall calendar is available here.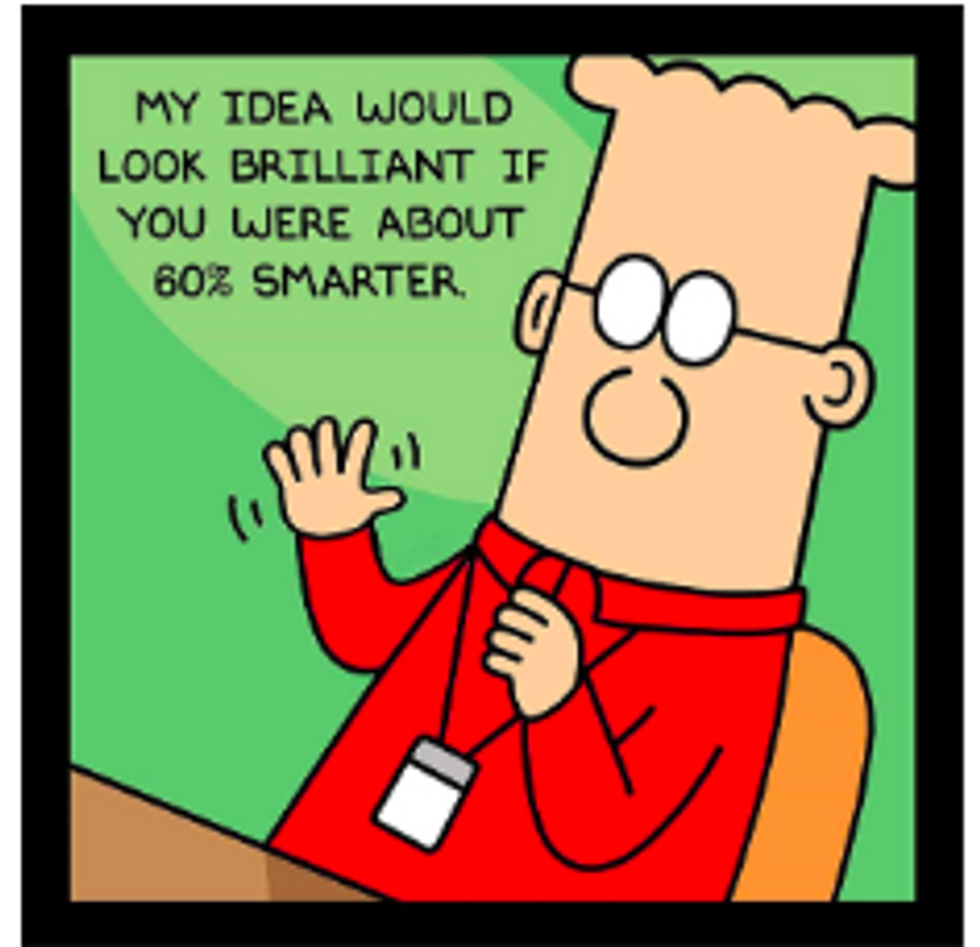 Amazon