Since Robert Downey Jr. bid farewell to his alter ego Tony Stark, a.k.a. Iron Man–after playing the superhero in eight Marvel Cinematic Universe films–the actor has mostly been on an acting hiatus and focusing more on producing projects like Perry Mason and Sweet Tooth.
But, now he's back to acting in a different role and with a completely new look that is quite a transformation from his previous MCU appearances.
Downey Jr. is set to co-star in HBO's The Sympathizer, an espionage thriller based on Viet Thanh Nguyen's eponymous 2015 novel.
In his first TV venture, he will be playing the leading role of a struggling communist spy during the final days of the Vietnam War who is subsequently exiled to the U.S.
To prepare for the part, he enlisted two of his younger kids to shave his head.
He debuted the new look at the 2022 AFI Festival for his upcoming Netflix documentary Sr., which explores the life and work of his maverick filmmaker father, Robert Downey Sr.
Introducing, the new Robert Downey Jr.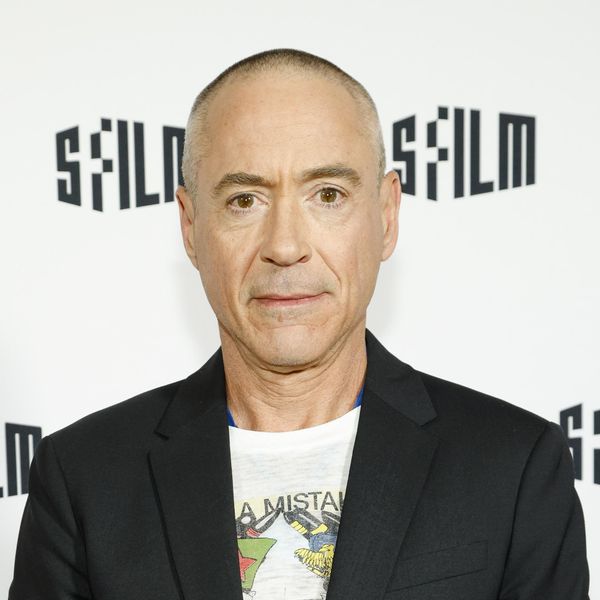 Kimberly White/Getty Images
The process of shorning his signature dark locks of hair was captured on film in a hilarious clip, which starts off with Downey Jr. interrupting his kids carving pumpkins at home.

"I don't want to have to wear a bald cap," he told his son Exton Elias, 10, and daughter Avri Roel– who just turned 8–about his motivation for going method for the new role.
He then asked them to shave his head, and the siblings happily obliged.

But it turns out, the favor would come at a cost–the result of which can be seen at the end of the video, below.
Good work, kiddos!

The actor's new 'do was all a buzz on Twitter.
The Sympathizer marks his return to acting in a major role since playing Tony Stark.
While he did star in 2020's Dolittle, production on the film began before the release of 2019's Avenger's: Endgame.

According to Deadline, "Oldboy director Park Chan-wook is on board as co-showrunner, along with Don McKellar, and also will direct the series."
Downey Jr. will be playing multiple supporting roles as the main antagonist, "all of whom represent a different arm of the American establishment including an up-and-coming Orange County congressman, a CIA agent, and a Hollywood film director, among others."
The actor said the "stimulating process" of playing all the complex characters is "exactly the type of challenge I've been craving, and I believe we will deliver an exceptional viewing experience to our audience."