Sam Morrison, like many observant Americans, noticed in 2017 that President Donald Trump often tweets opinions that directly contradict earlier posts. An artist and advertiser, 27-year-old Morrison quickly thought of a fun, artistic way to call President Trump out on these flip-flopping opinions: making actual flip-flops that illustrate them.
---
Morrison told Business Insider:
"Take a scroll through Donald Trump's 40,000 tweets, and you're sure to catch some contradicting opinions. I wanted to highlight this hypocrisy."


On September 5, 2017, PresidentFlipFlops.com appeared online, offering customers the opportunity to buy their own pair of flip-flops. Each pair was decorated with one of the President's notable flip-flops!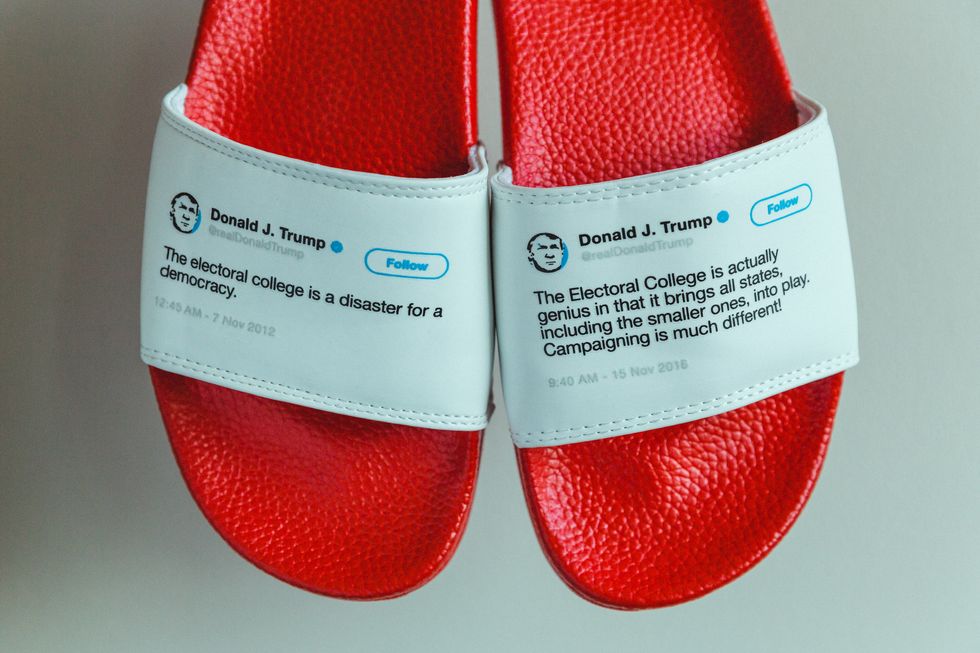 President Flip Flops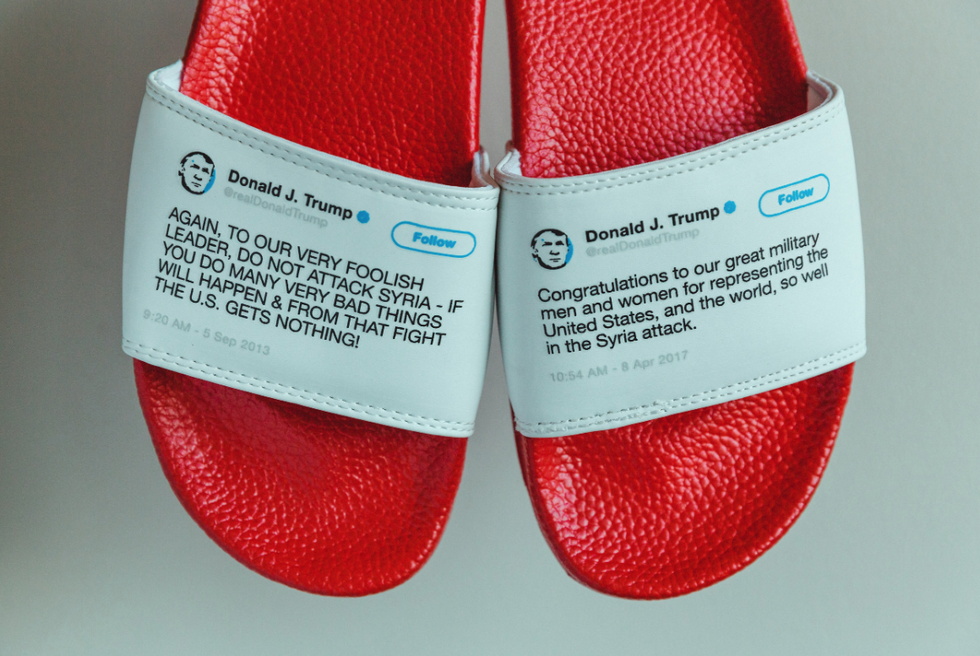 President Flip Flops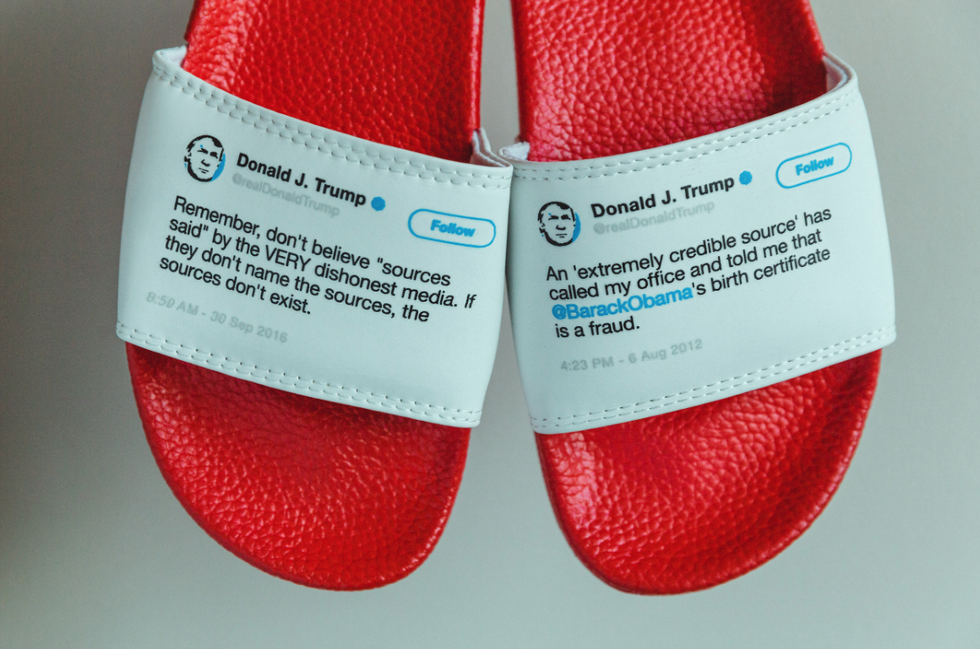 President Flip Flops
Morrison made 1,000 pairs of flip-flops completely by hand, and sold out the entire stock in less than a month after the footwear went viral online. Though he had no marketing budget, his little hobby was covered on major news outlets like MSNBC, HuffPost, Fortune, and the BBC.
Morrison donated 10% of every purchase to the ACLU. He offered only a limited run of the flip-flops due to the time involved in making every shoe by hand and sourcing all his own materials.

Morrison described his process to Business Insider:

"The minimum order of raw materials was 1,000 pairs and took two months to ship to me. I hand-printed all 1,000 pairs with a heat press, packaged and shipped everything myself, so it was a very time-intensive project."
Though PresidentFlipFlops.com offers only three designs based on three especially contradictory Trump tweets (Electoral College, Syria, and Sources), you can also follow the flip-flop "company" on Twitter, where Morrison draws constant attention to Trump's hypocrisy.

Morrison sold his footwear at $30 a pair and now claims they are "permanently sold out" due to the intense effort it takes to produce and ship them on his own while also maintaining a full-time job. While they were on sale, he claims to have sent flip-flops to 47 states!
Fans would love to see the flip-flops return at some point...
If Morrison ever decides to create a team and put the flip-flops back on sale, there's no doubt he'll have plenty of Trump's tweets to work with.