No, Greta Thunberg is not a time traveler.
But she may have had a doppelgänger over a hundred years ago.
---
That is the latest conspiracy theory going around after an unearthed University of Washington photo of a girl resembling the teen environmentalist surfaced online.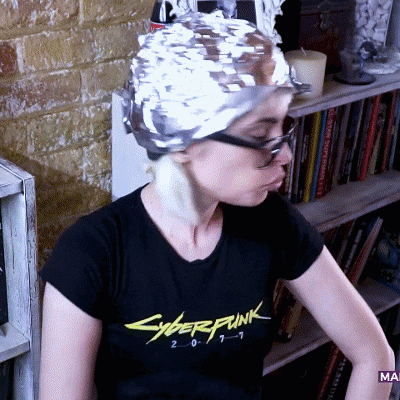 Giphy
The vintage photo, assumed to have been taken around 1898, features three Canadian children working at the Dominion Creek gold mine in the Yukon Territory.

Upon first glance, one of the children looks almost completely identical to Thunberg.
Twitter leapt at the opportunity to joke about the supernatural Swedish high school student.
The resemblance is uncanny.
PEOPLE said that Facebook user Allison White may have been the first to make a connection to the Swedish activist after spotting the photo hanging somewhere at Seattle's bustling Pike Place Market.

White posted this photo on November 9, with the caption:
"#GretaThunberg is a TIME TRAVELER."
References to the 1985 film Back to the Future were aplenty.

Hurry, the clock is ticking.
Thunberg, 16, is best known for her passionate confrontation with global leaders at September's UN climate change summit.

She accused them of being more concerned about making money rather than helping to reduce harmful carbon emissions that dramatically raises global temperatures.
"This is all wrong. I shouldn't be up here. I should be back in school on the other side of the ocean."
The fearless environmental activist did not hold back when confronting leaders for not stepping up and saving our planet.
"Yet you have come to us young people for hope. How dare you? You have stolen my dreams and my childhood with your empty words."
The influential activist began a weekly solo school strike last year demanding more action from the Swedish government on climate change.
Because she refuses to fly due to large carbon emissions from the aviation industry, she crossed the Atlantic for this year's UN Climate Action Summit via a zero-emissions sailboat.

Based on her impassioned speech, it appears Thunberg's confidence and wisdom belie her age.
Or perhaps she is the same girl from the 120-year-old photograph, which would make her a vampire or a Time Lord or...?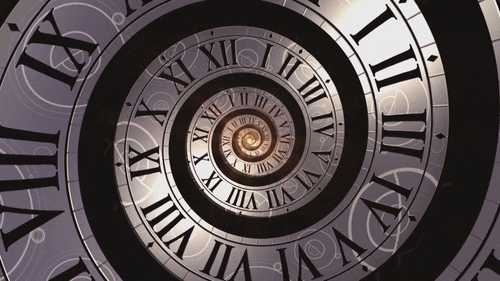 Giphy
So, what's your theory?

The Christopher Reeve and Jane Seymour film Somewhere in Time, collector's edition with documentary, is available here.