The healthy eating community has always had a complicated relationship with chips and crisps.
Some say regular potato chips are fine as a treat once in a while—even more if you make them at home yourself. Others encourage the use of foods other than potatoes—plantain, taro, carrots, etc...
Even kale got in on the chip action a while ago when flash fried or air fried kale chips became a thing.
Now, thanks to TikTok, we get to talk about "lettuce chips."
If you're wondering about the quotation marks, let's talk about what "lettuce chips" are and why the internet is calling shenanigans on them as chips.
TikTok account House of Keto published a video showing users how to make "lettuce chips."
For those who feel like they missed a step, let's review.

First, you get a head of lettuce and tear it into small pieces with your hands. The video specifies that you do not chop the lettuce though there doesn't seem to be a reason.
After the lettuce is ripped—not chopped—into a bowl, you toss some apple cider vinegar, lemon juice, salt, pepper and onion powder and mix it around with the ripped up.
That's it.
Recipe over.
Now you eat the "lettuce chips" with your hands.
House of Keto seems to have gotten the idea from another TikTok user, Amal Awad. She suggests using Himalayan salt if you like saltier "chips."
Here is Amal's video.
By now I'm sure you noticed, as TikTok did, that neither recipe involves baking, frying or air frying the lettuce.
For most people, that's kind of the defining factor of a chip or crisp.

So if "lettuce chips" isn't chips, then what is it?
Salad.
It's salad.
You know it, we know it, TikTok knows it.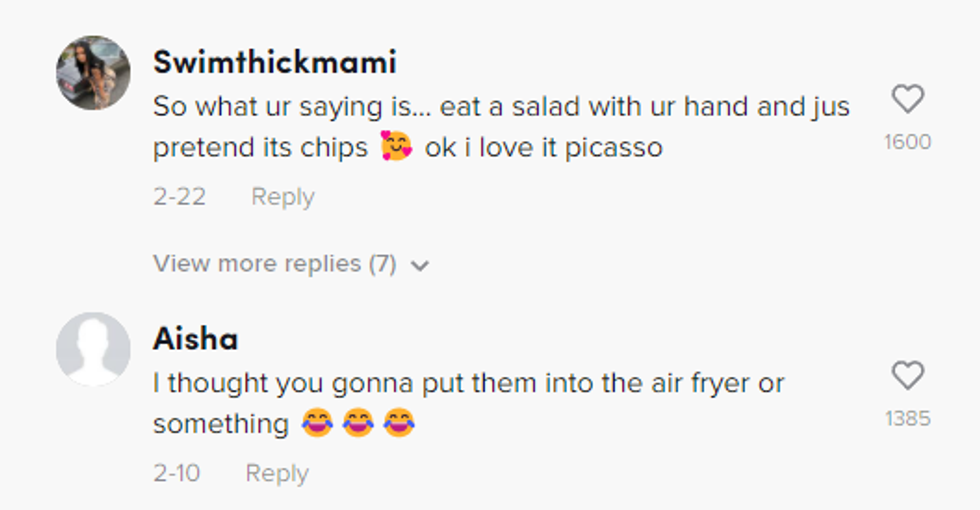 @amalawadfit/TikTok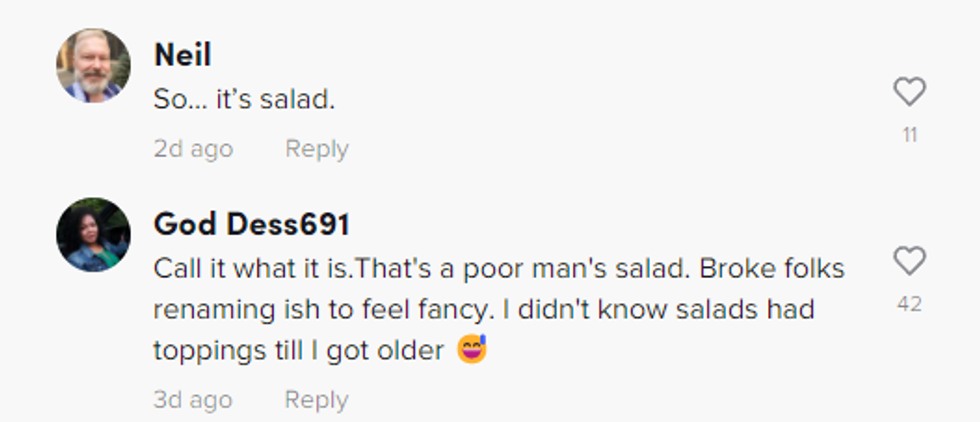 @houseofketo/TikTok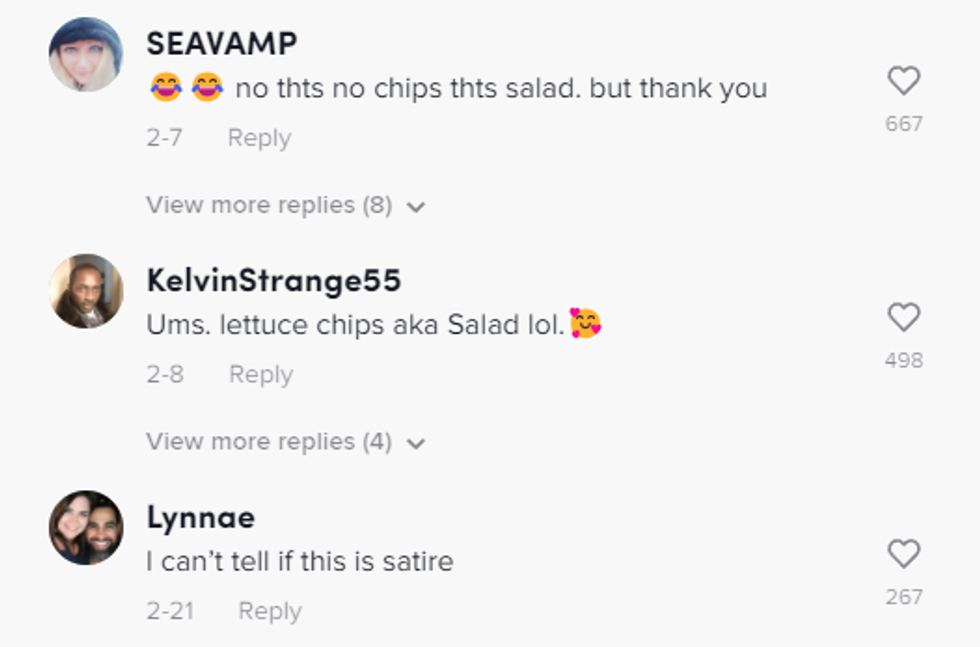 @amalawadfit/TikTok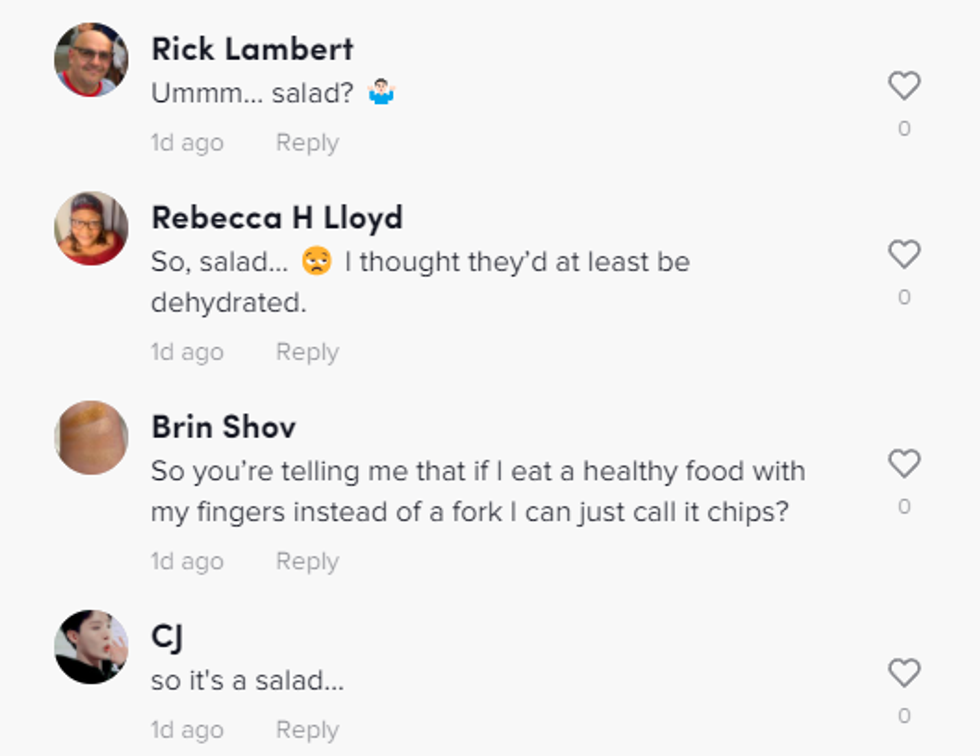 @houseofketo/TikTok

@amalawadfit/TikTok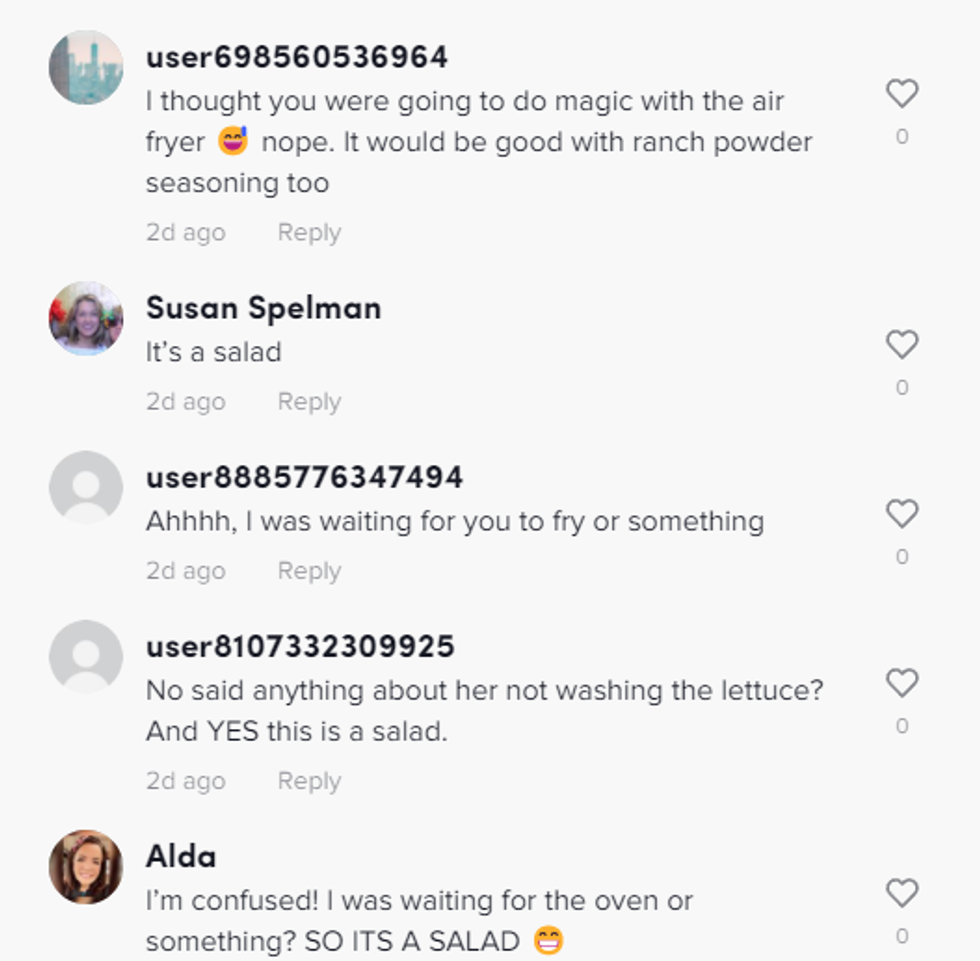 @houseofketo/TikTok

@amalawadfit/TikTok

@amalawadfit/TikTok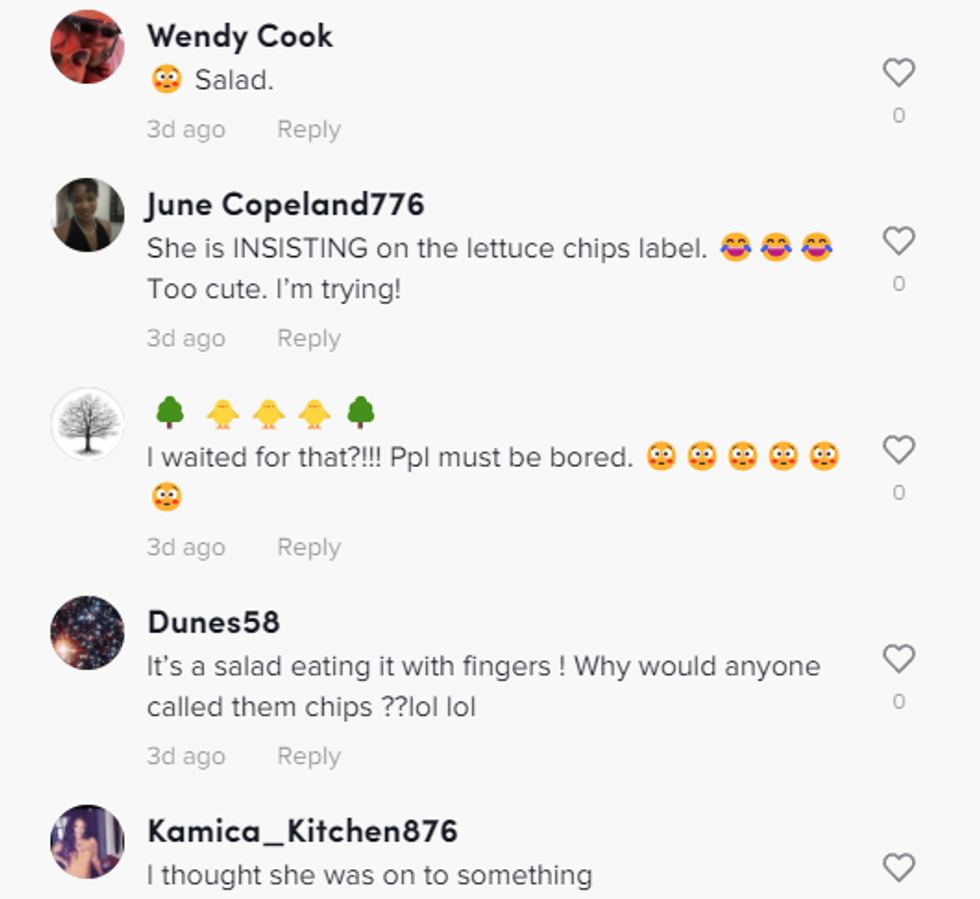 @houseofketo/TikTok
So TikTok has made their opinion VERY known.
"Lettuce chips" is just a plain salad eaten with your fingers as far as they're concerned.

But hey, you do you, folks.