The last time we saw Jessica Simpson, the "I Wanna Love You Forever" singer lamented about her swollen ankles during her third pregnancy.
---
The condition, called edema, is common during pregnancy but can become serious.
Back in January, two months before she and husband Eric Johnson welcomed their third daughter Birdie Mae on May 19, the 38-year-old sent out a cry for help.
"Any remedies?! Help!!!!"
---
Mothers know best, and they shared their wisdom with the distressed singer.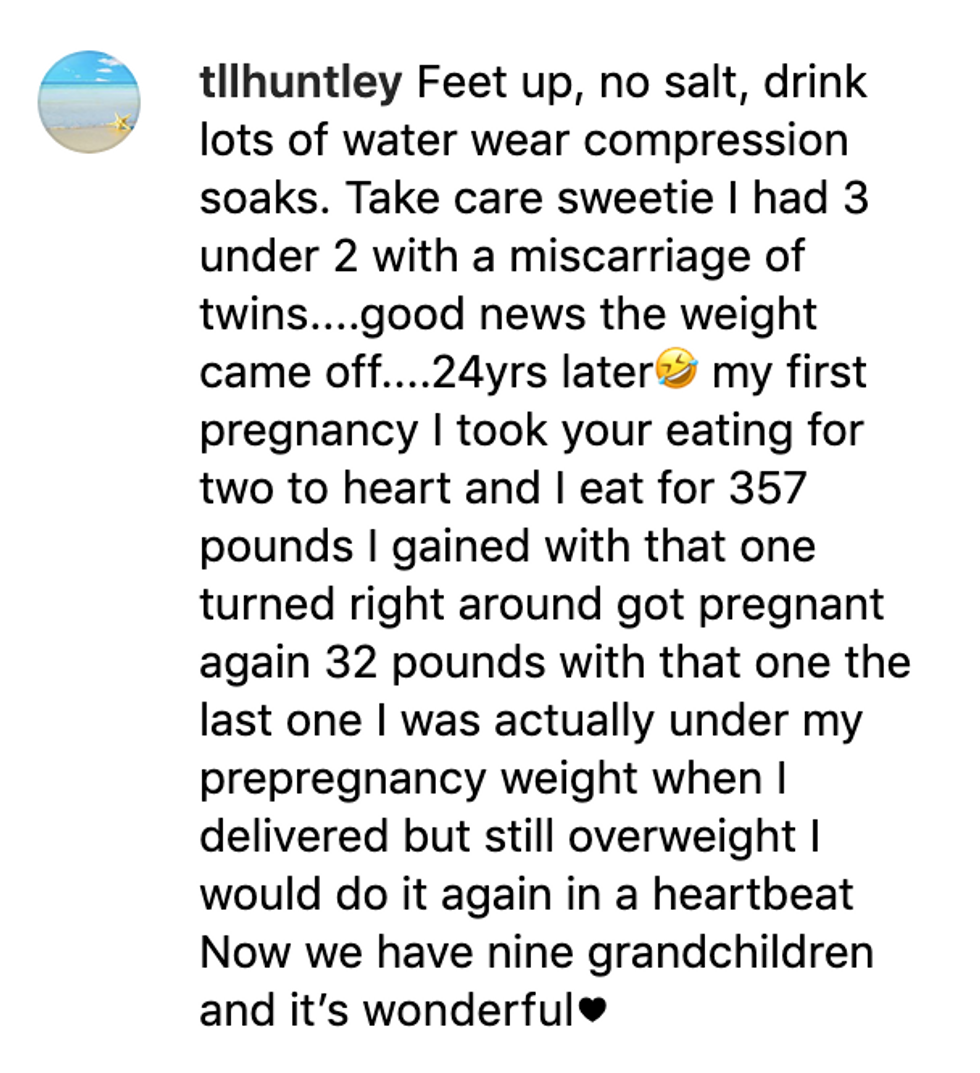 @jessicasimpson/Instagram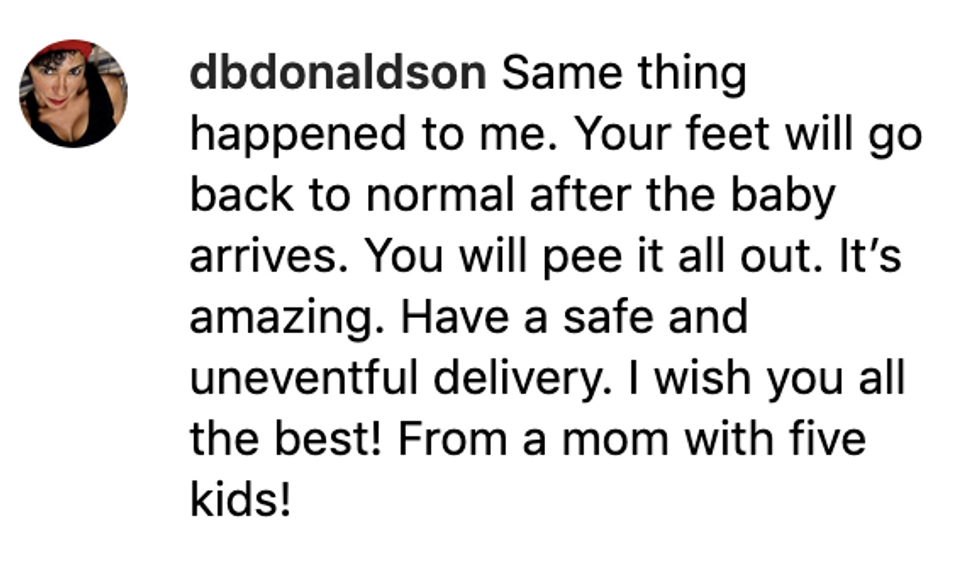 @jessicasimpson/Instagram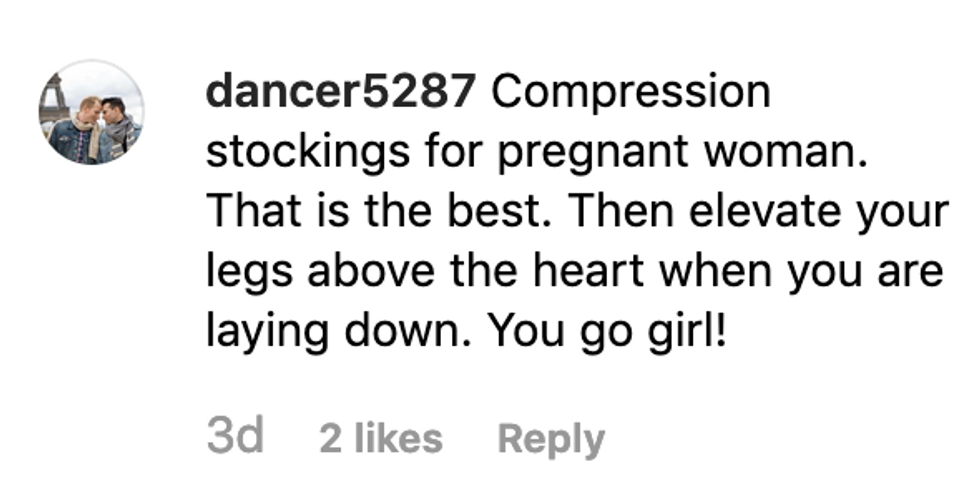 @jessicasimpson/Instagram
Can anyone stay frustrated with this cherubic culprit for her mom's puffy ankles?
No one.
Cut to the present: We are happy to report that Simpson's ankles made a comeback on social media.
This time, her recent Instagram photo reveals her right ankle has restored back to its pre-pregnancy size. We're assuming her left ankle also experienced the same transformation.
Simpson enthusiastically posted:
"I spy … my ankles!!!!"
Followers were jubilant over seeing an old friend

@jessicasimpson/Instagram

@jessicasimpson/Instagram
Others complimented Simpson's other attributes.


@jessicasimpson/Instagram

@jessicasimpson/Instagram
To help alleviate the swelling a week after giving birth to Birdie, Simpson turned to cupping therapy – an ancient form of alternative medicine popularized by the Chinese that stimulates blood circulation.
Treatments involve special cups applied to the skin for a few minutes to allow for suction.
Many patients seek cupping for inflammation, relaxation, well-being, and as a form of deep tissue massage.
Simpson posted one of her cupping sessions, showing three cups working their mystical powers on her foot.
The unusual, and oftentimes uncomfortable, treatment seemed to pay off.
She had a new name for her formerly ballooned joints:
"SKANKLES aka Skinny Ankles"
On Father's Day, Simpson paid tribute to Johnson, 39, by posting a photo of him holding the then-newborn Birdie, surrounded by the baby's siblings, Ace Knute, 6, and sister Maxwell "Maxi" Drew, 7.
"Anyone that knows my husband Eric would agree that he is hands down the best Father in the world. Happy Father's Day baby! Thank you for always putting love first. This family of 5 loves you with all of our hearts."
We here express our gratitude for all moms who endured sacrifices – swollen ankles and all – to bring us into this world. We love you!

Simpson's ankles are pretty important considering the singer and actress now makes most of her fortune from her fashion lines, especially her shoes. Like this pair of daisy adorned ankle strap wedge sandals, available in 5 different styles here.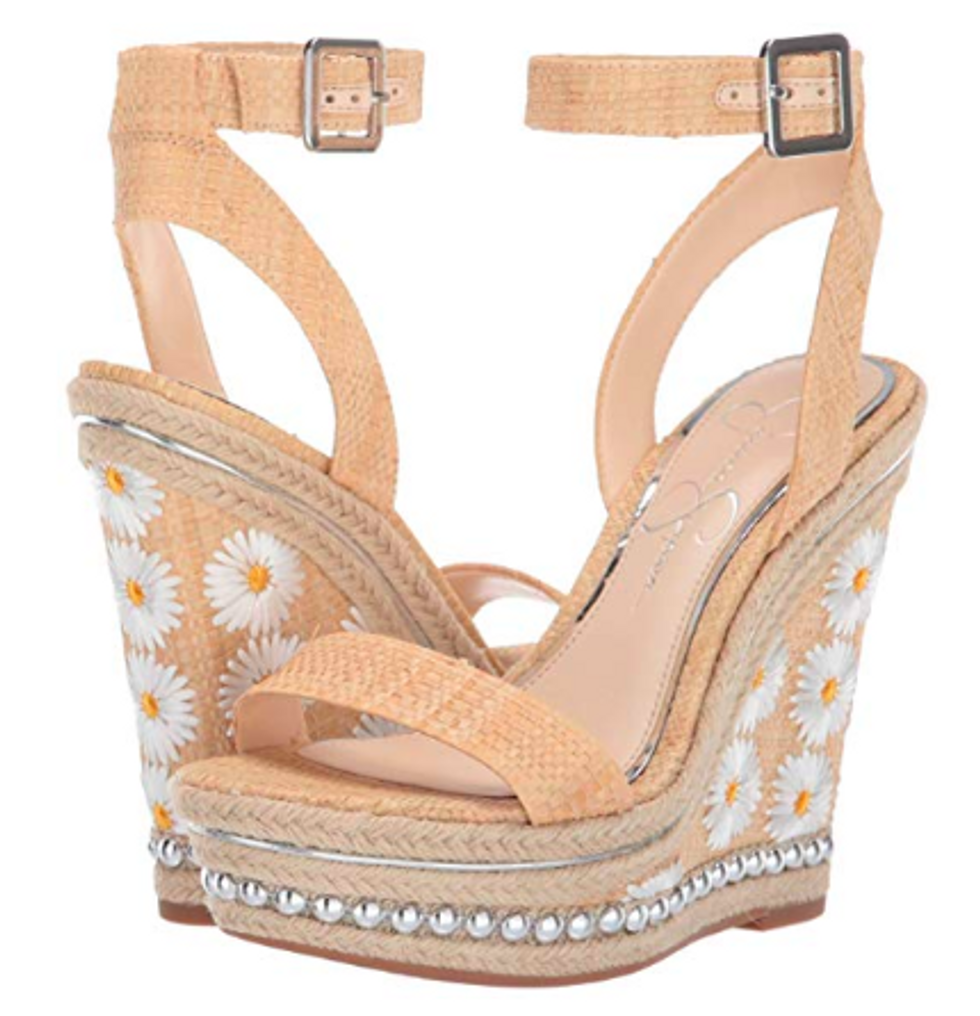 Jessica Simpson Women's Alinda Wedge SandalAmazon
Or these tropical inspired stilettos, available here.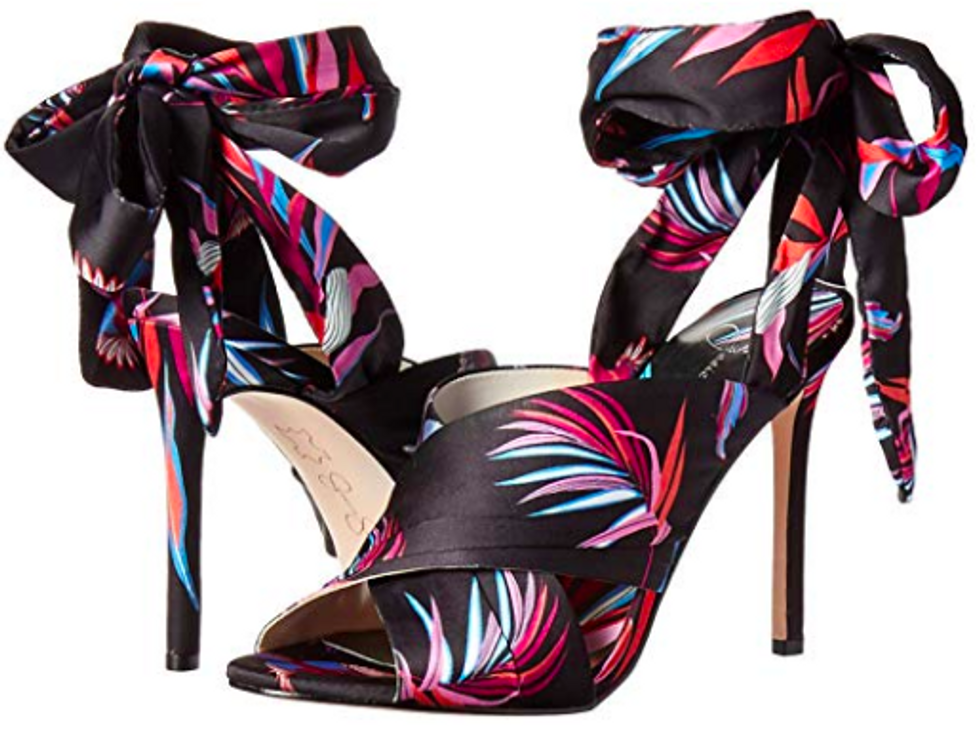 Jessica Simpson Women's JESTELLA Heeled SandalAmazon