In 2016, rapper Iggy Azalea posed for GQ Australia Magazine's "Woman Of The Year" issue. Though none of the photos revealed her breasts, she was topless for a portion of the shoot where she covered her breasts with her hands. Now, however, leaked photos showing the musician fully topless have appeared online.
In response, Azalea has wiped her social media presence and issued a powerful statement.
---
Azalea wrote on her Twitter before deleting her profile:
"A lot of high profile women have shot covers for GQ with a strategically placed hand etc covering their breasts etc. I always felt they were very beautiful covers, so I jumped at the opportunity."
She took the photos with the understanding she was in a safe, professional workplace:
"I never consented to taking topless pictures for potential release, period. There was no reason for anyone to have kept the outtakes from the shoot. I'm surprised and angry that they were not immediately deleted after the final images were selected."
The rapper said that the leaks were "like a nuclear bomb...[that] destroys you emotionally, but leaves a path of destruction in your personal life."
Iggy Azalea On Topless Photo Leak www.youtube.com
Azalea promised she will be pursuing justice:

"I fully intended on finding out where the leak originated and pressing criminal charges."
You can read her full statement below: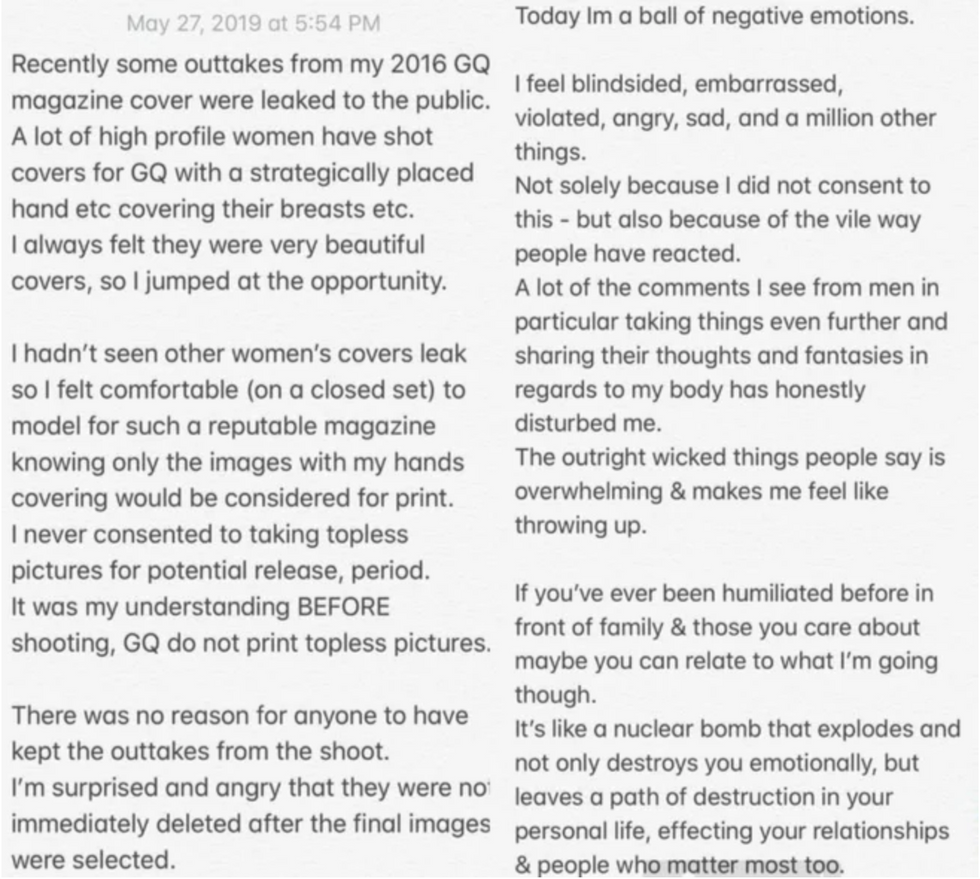 PopCrave/Twitter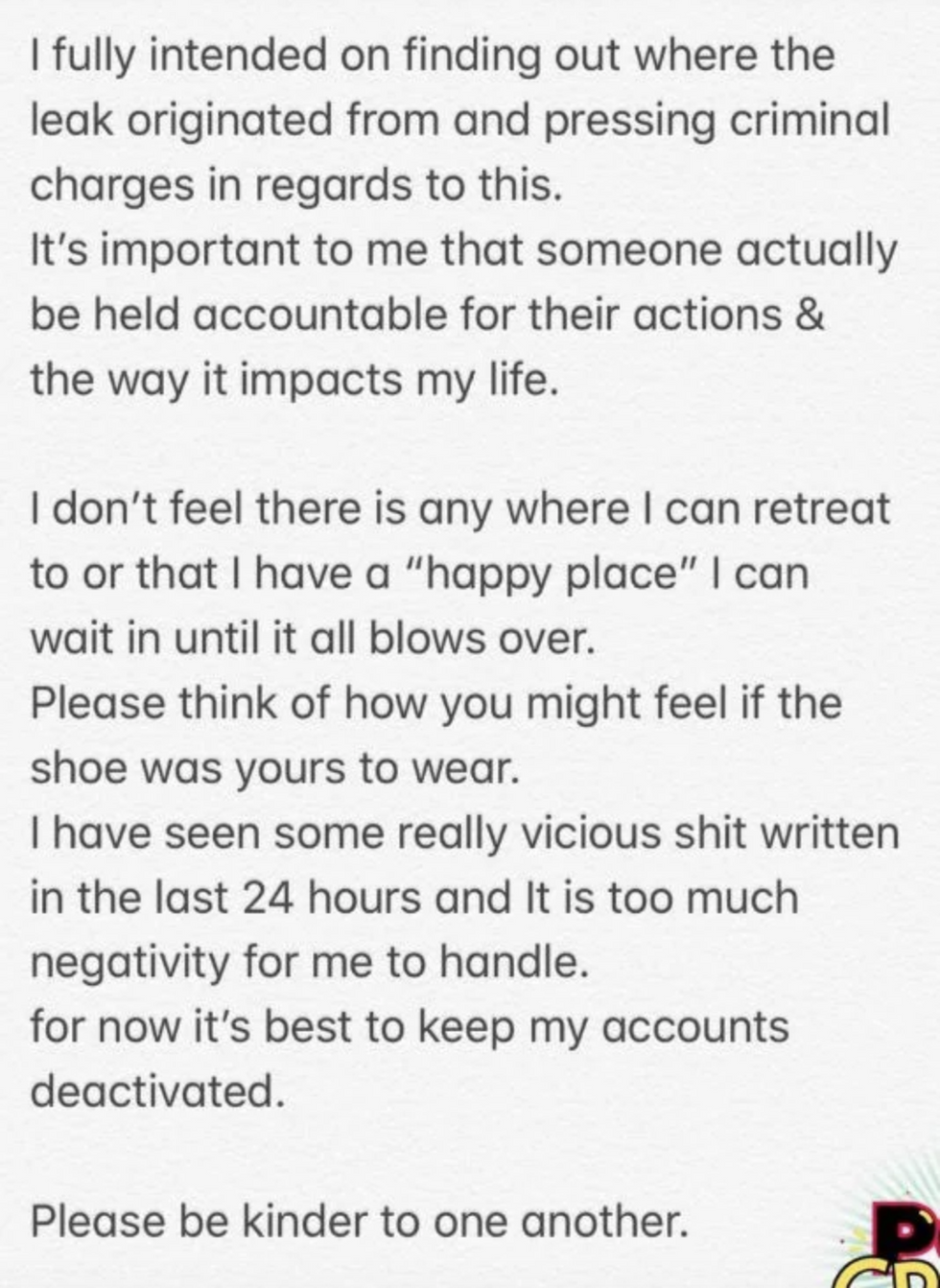 PopCrave/Twitter
Michael Christensen, the editor of GQ Australia, told Just Jared:

"We were very disappointed to learn that outtakes from a 2016 photo shoot which were not approved or intended for publication appear to have been stolen from the photographer. We understand an investigation is underway and join the condemnation of the publication of these images."
Iggy's fans was outraged that Azalea's photos had been leaked without her consent:
Just because Azalea is a famous singer doesn't give anyone the right to see parts of her body she hasn't consented to. In a digital age of ever-shrinking privacy, this is an important lesson to remember.