A fearless care worker on a mission to save the plant revealed how she risks being shot by security guards or arrested during her nightly adventures, foraging in giant supermarket bins for discarded food and goods.
---
Dubbed "dumpster diving," frugal Mercedes Rosenberg, 29, has saved thousands of pounds since she started salvaging groceries in July 2019—even providing a "bin food" cheeseboard for her family's Christmas dinner.
Mercedes, an avid environmental campaigner, of Winchester, Virginia, USA, said:
"People ask all the time if I'm worried about getting arrested, but I'm not, because I go to bed knowing what I am doing is right."
She continued:
"Even if I was arrested, the real crime is all this food going to waste."
"When I go dumpster diving, I'm driven by adrenaline and a lot of anger."
"I don't even need the food. I have money to buy groceries. It just makes me upset to think of all the people in the world who did not have dinner and how much food is being wasted."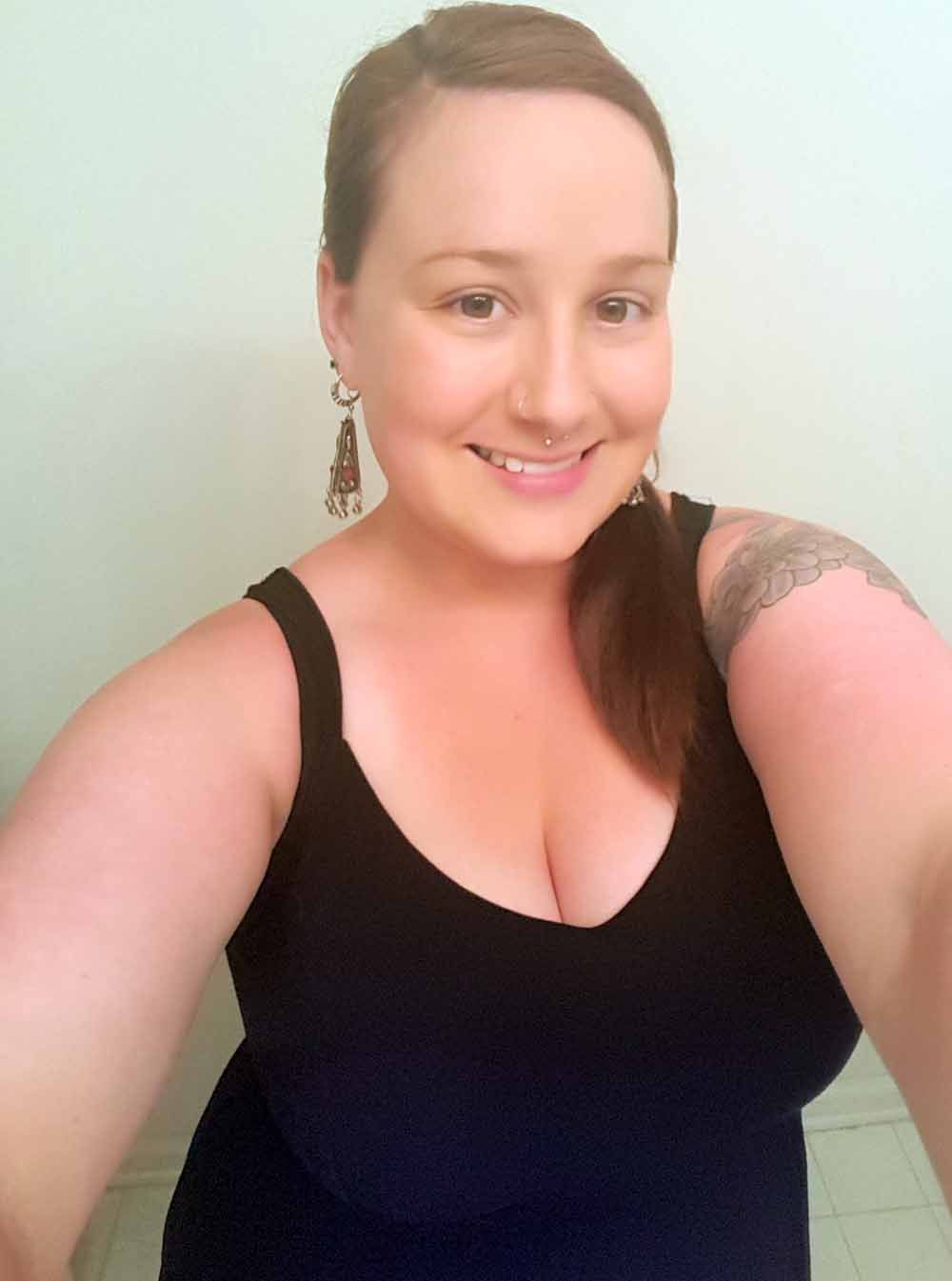 Mercedes (PA Real Life/Collect)
But at 5ft 2in, being shot is not the only danger Mercedes, whose husband, Justin, 26, manages a grocery store, faces.
She explained:
"I am always worried I am going to fall in because I'm quite short and I have to lean in to the dumpsters."
"As I usually go by myself, I don't like getting inside the dumpster in case I get stuck in there and can't get out."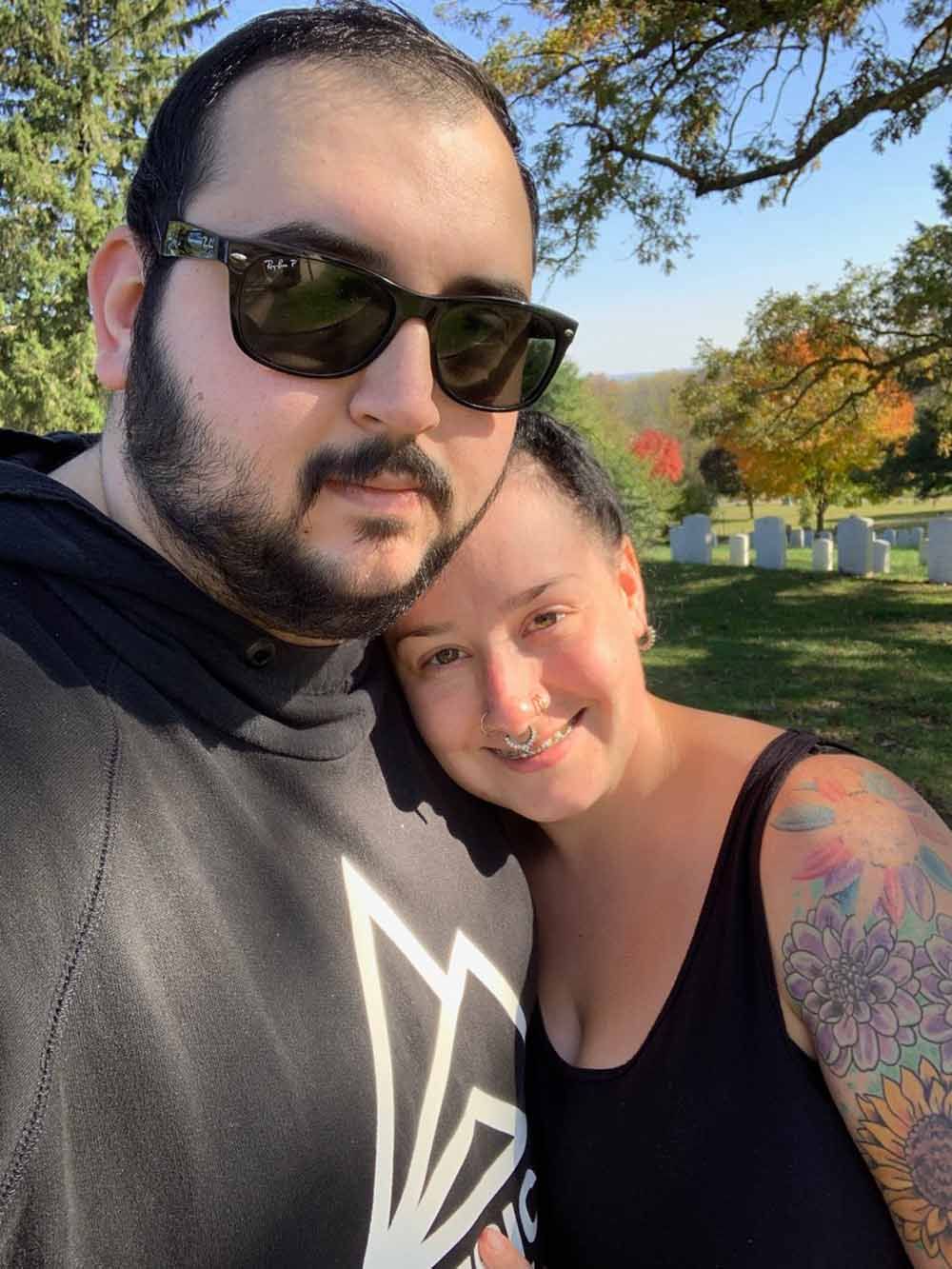 Mercedes and husband Justin (PA Real Life/Collect)
She continued:
"They are the size of an average car and you can open them at the side."
One of eight children, Mercedes—whose main subject at college was sustainability—took up dumpster diving after watching YouTube videos about it and believing it would be a way of helping to reduce needless waste.
She said:
"I was getting really angry with the system. The first time I went dumpster diving it was really unplanned and quite scary."
She added:
"It was so shocking to see the waste. There was nothing wrong with any of it and it was all in the trash."
Taking home a 12 pack of soda, completely intact, and a hoard of fresh fruit and vegetables, Mercedes said after her first trip she was hooked.
"I was going every single night for three months."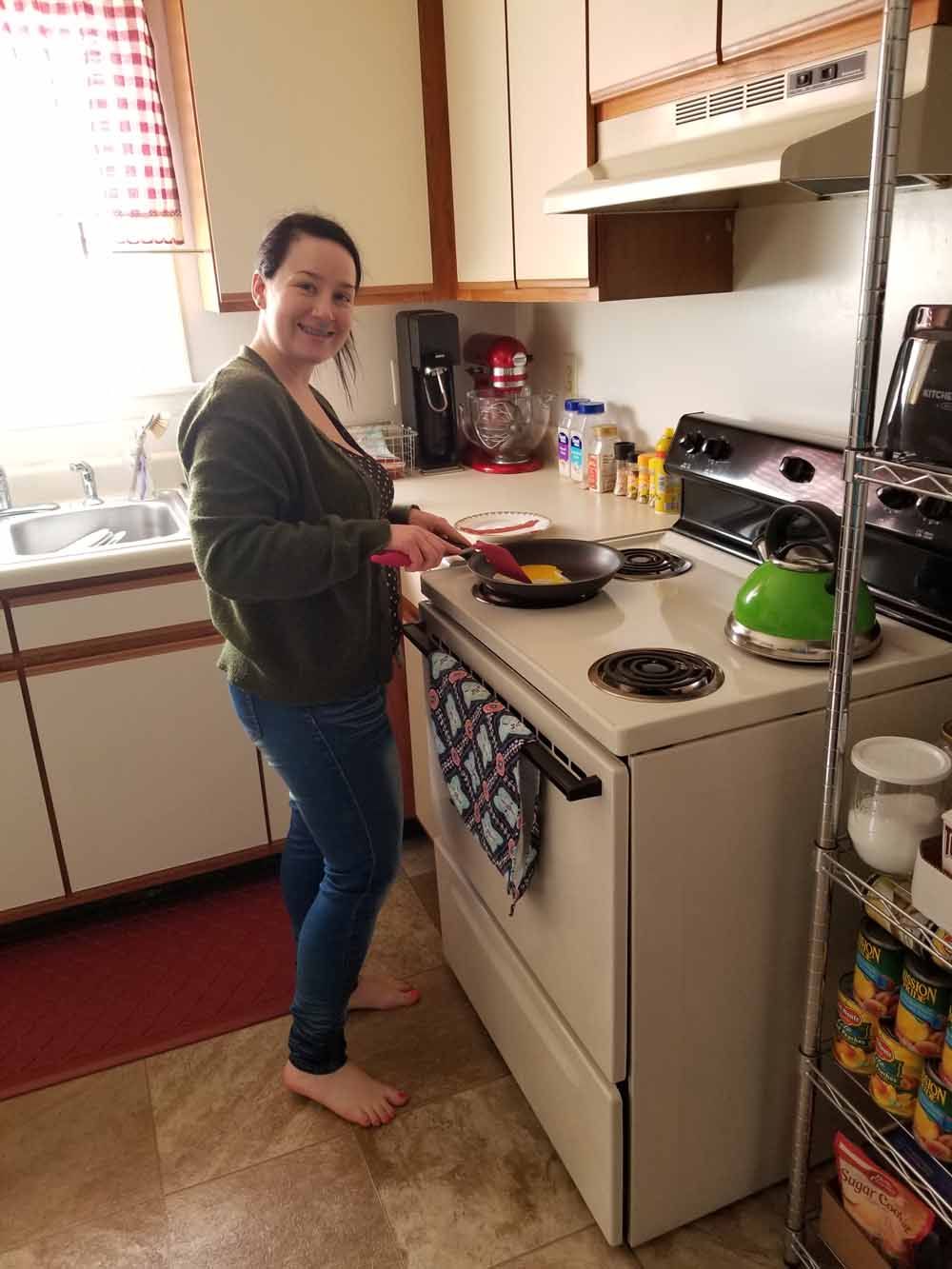 Mercedes (PA Real Life/Collect)
She added:
"Sometimes I find so much stuff that I take along two laundry baskets and fill them up. It becomes addictive."
"Because I was going so frequently at one point, my chest freezer is full. I have no space for anything now."
To avoid throwing any of her booty away, she photographs everything and sends her snaps to her family and friends to see if they want any of her dried goods or fresh fruit and vegetables.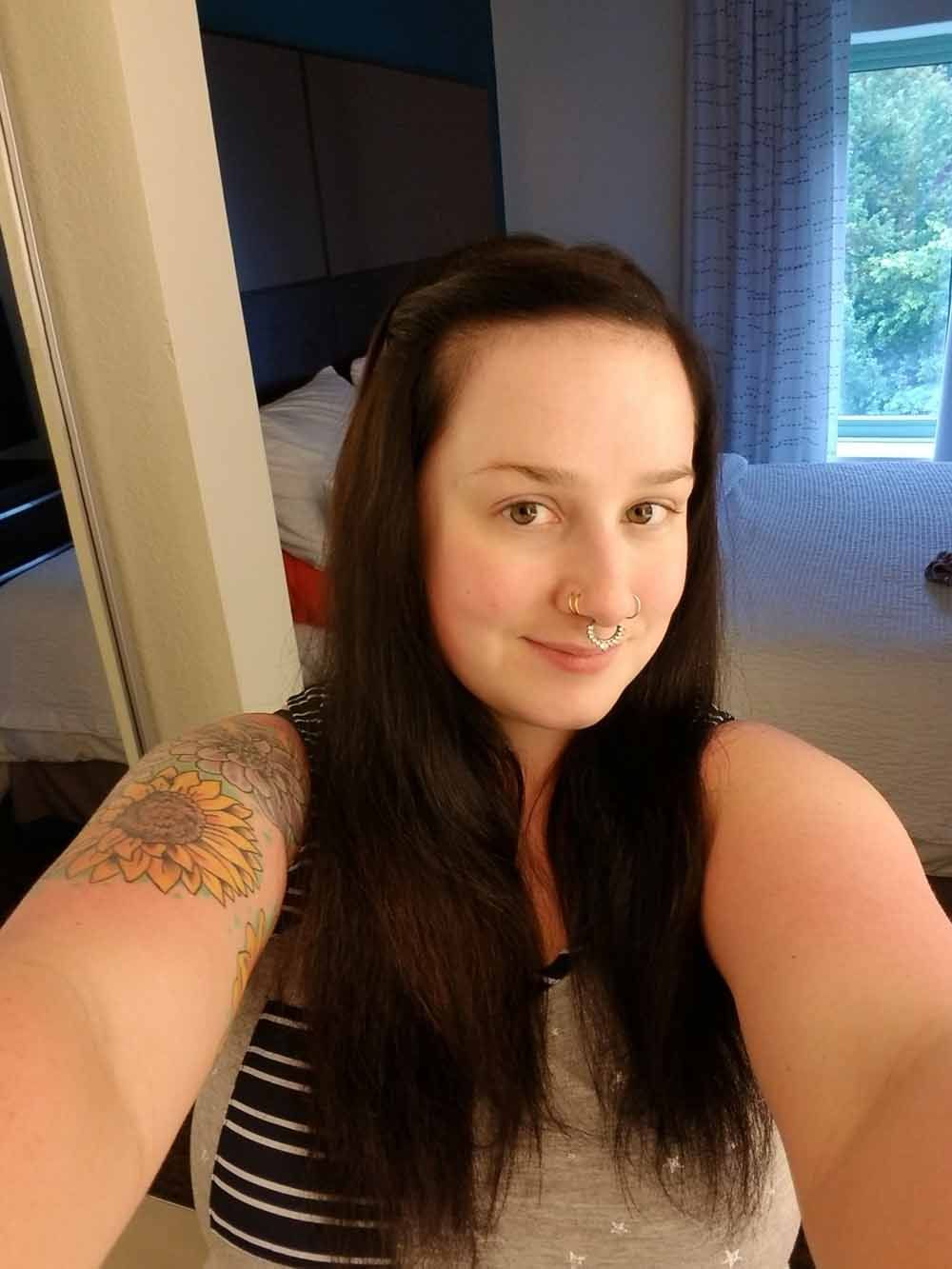 Mercedes (PA Real Life/Collect)
"Some people do not like to eat the meat which I've found, but they are happy to take anything else."
"I have a lot of support from my family. Everybody who is in my life knows about what I do."
"One person was worried about me, saying I might get shot by a security guard at the store."
"I think he said it with good intentions, but it seems a little bit dramatic. Some people in this country think you are going to get shot just for living your regular life."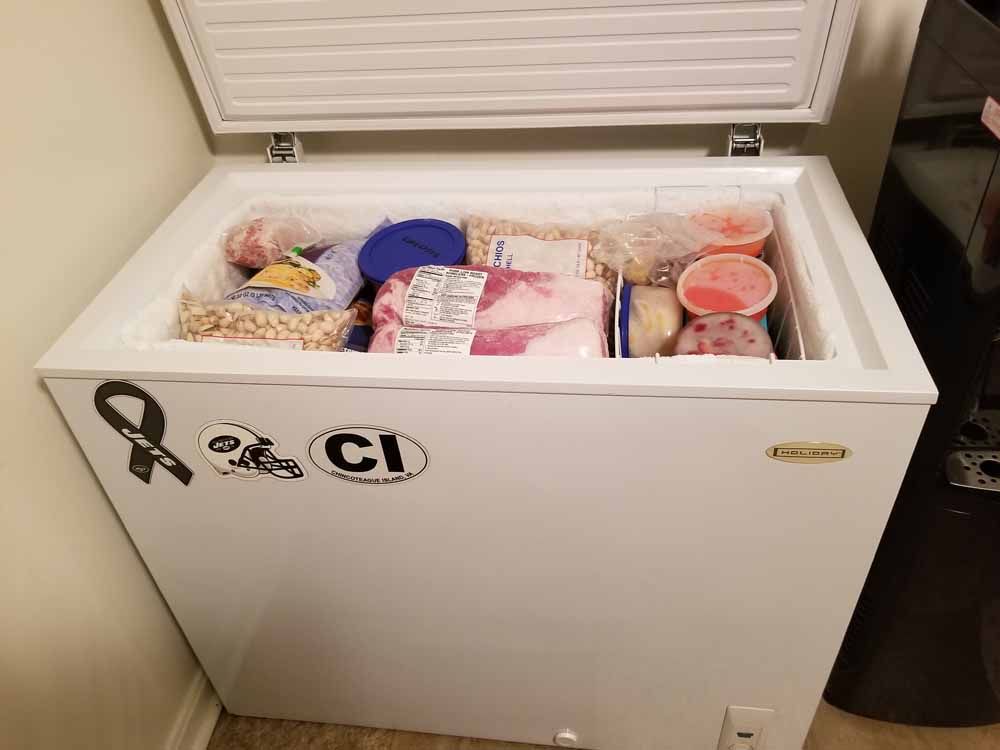 Mercedes started dumpster diving last year and has filled her chest freezer with food (PA Real Life/Collect)
Although she has not been arrested, Mercedes has had a run in with the law during a foraging jaunt.
Recalling how she was stopped by a policeman who told her she was "weird" for rifling through giant bins at night, she said:
"I had been dumpster diving pretty consistently at the same place and an officer showed up and asked me what I was doing."
"I said I was looking for good stuff to take. He asked to see my driving licence and saw I did not have a criminal record."
She explained:
"He said it was weird to be dumpster diving at 11pm, but he left me to it."
"Then another officer showed up, so I chose to leave. I did not feel intimidated, because what I was doing was legal, but I thought it was easier to leave."
And, despite working at a grocery store where she accepts he will sometimes be responsible for relegating food to the dumpster, Mercedes' husband, has occasionally joined her on dives.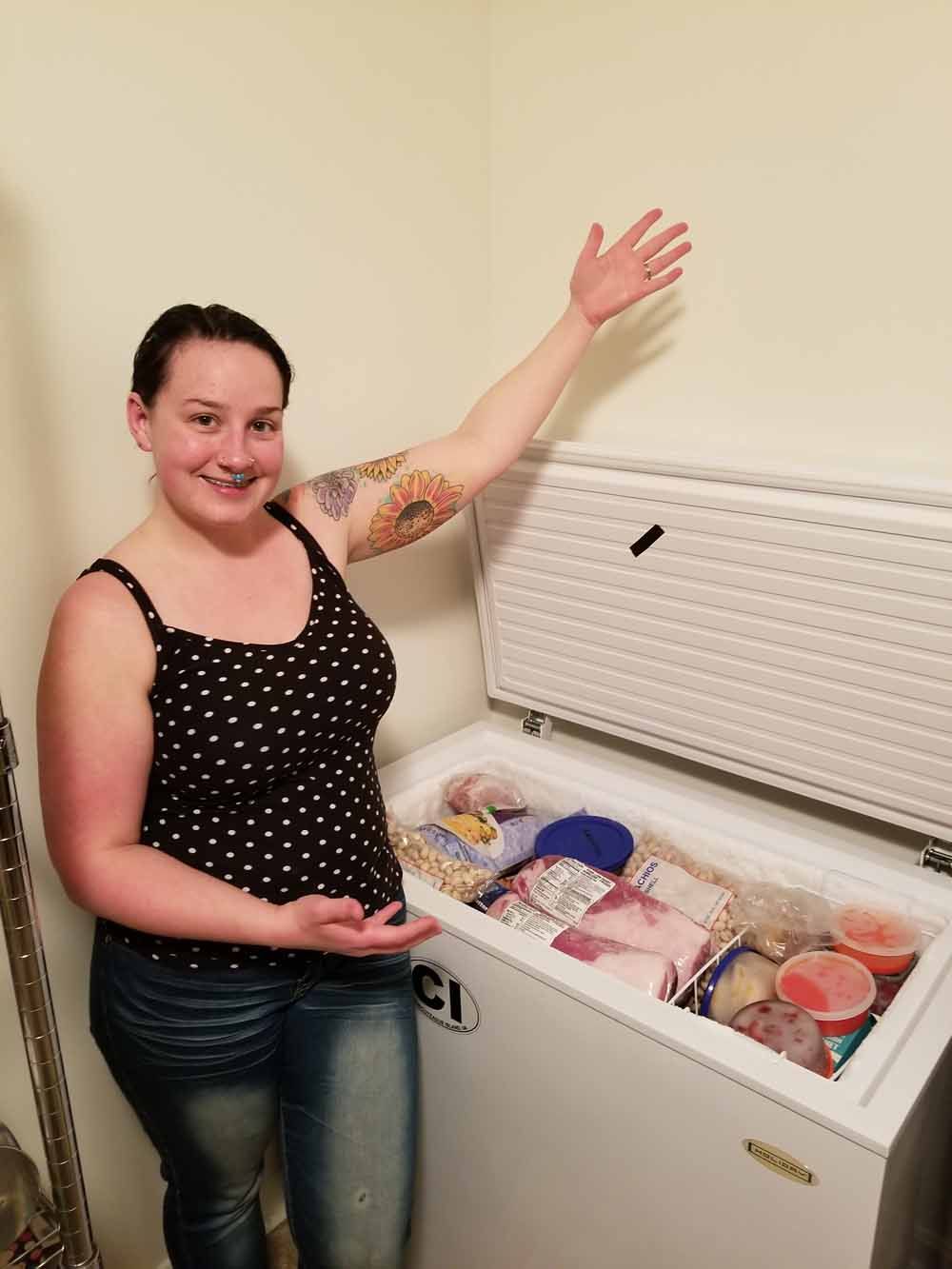 Mercedes with her chest freezer, full to the brim with food from the dumpster (PA Real Life/Collect)
She said:
"He doesn't understand why it makes me so angry, seeing all the waste."
"I haven't been dumpster diving at his grocery store, but I know he is sometimes the person who must throw stuff away."
"I just accept it's part of his job—he had a management position at a pet store before we even met, so he was throwing away pet food then."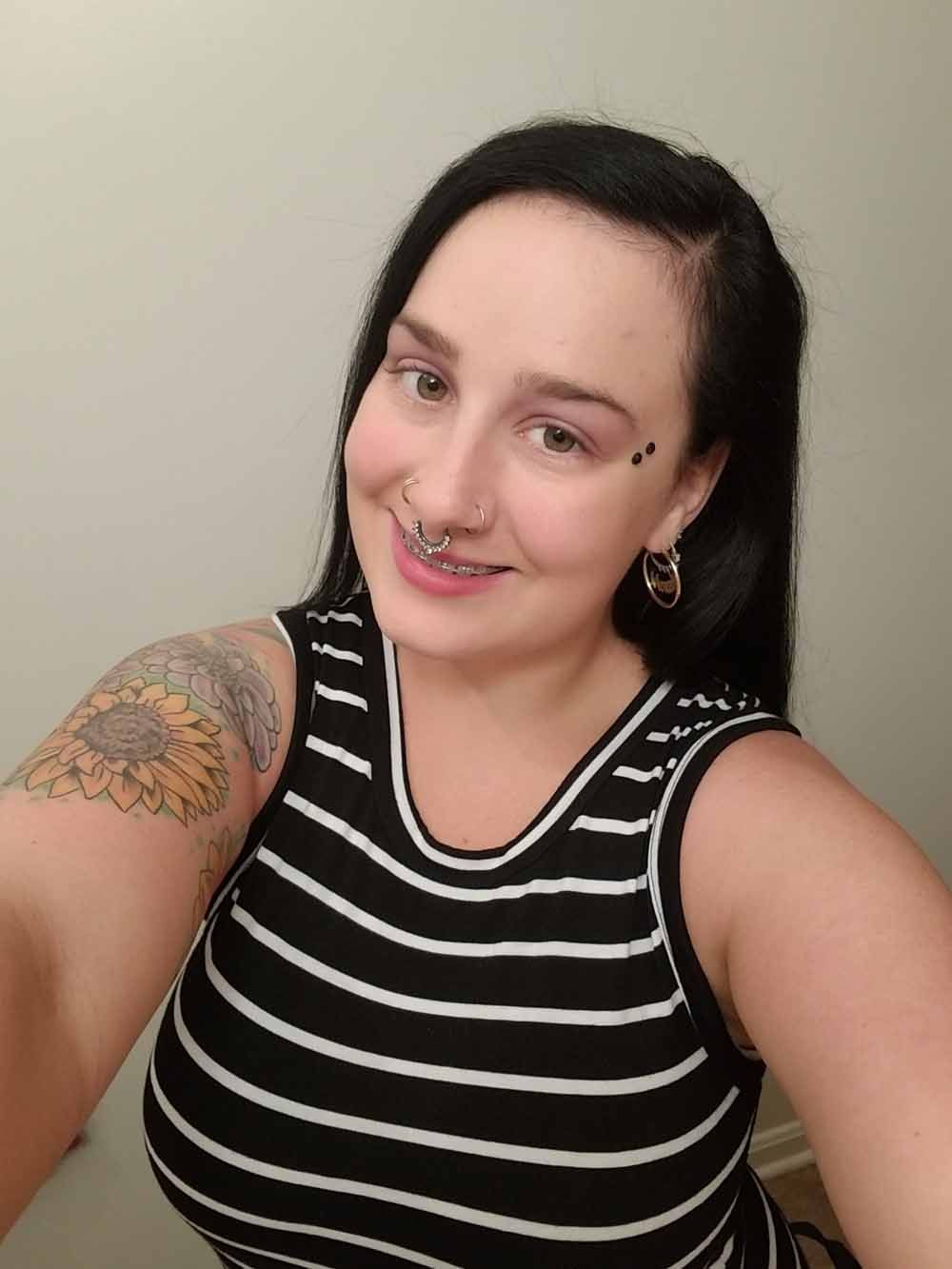 Mercedes Rosenberg (PA Real Life/Collect)
Mercedes' family and friends have certainly benefited from her late night spoils.
She hosts dinner parties using food from dumpsters and even provided a Christmas Day cheeseboard, using produce from the bins.
"Some people do not want the dumpster meat, but they are happy to eat the hummus and chips I find. Everyone always knows that they are eating food found in the bins."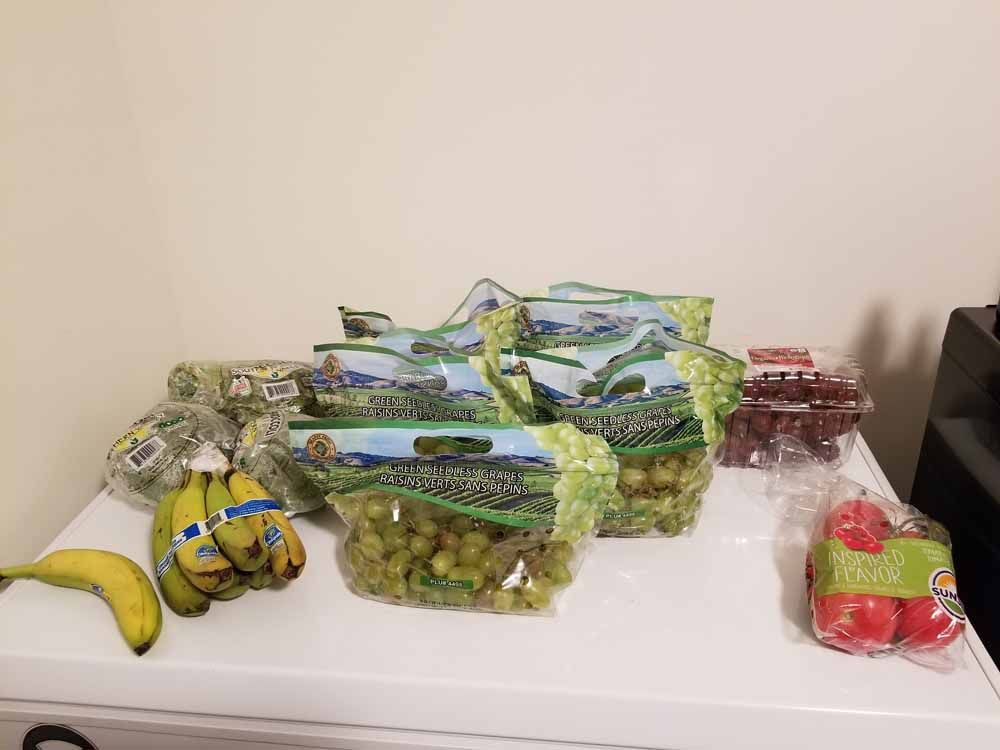 Food saved from the dumpster (PA Real Life/Collect)
She added:
"I find lots of snacks, cakes, cheesecakes and blocks of cheese. I once found 50 containers of pre-packed chicken salad, so I took about 15 of those, too."
"I've found whole cases of pineapple and 60 punnets of strawberries, along with shampoo, bodywash and laundry detergent."
According to Mercedes, some stores have a policy of throwing away returned items, which can include anything from a bag of oranges to 50 boxes of Tupperware.
"Clothes stores cut up their clothes, too, to stop people like me from taking them and when they throw away dog food, they have to cut it all open and throw it away like that."
"They say it's for people's safety, but it's usually just store policy."
"I never find things that are out of date. I would find a bag of oranges and there would only be one bad one, but they would all be thrown away."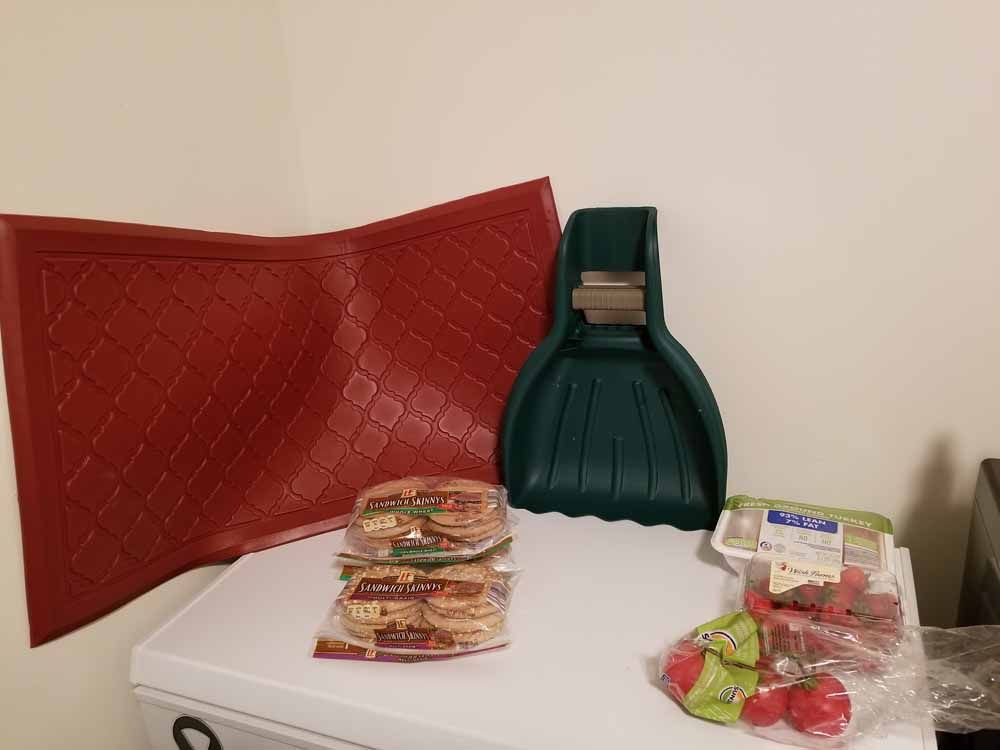 Mercedes started dumpster diving last year (PA Real Life/Collect)
In her chest freezer, Mercedes has 50lb of chicken, ground beef, burgers, ribs and bacon worth hundreds of dollars, as well as two big bags of frozen pineapples and strawberries.
"I have found lots of roasts too, including a rump, which can be $30 in the store. I have found a whole chicken and then made a roast dinner for my friends and family."
"I try not to eat a lot of meat—the dumpster meat is the only meat I eat. If I did not find it in the dumpster, I would not eat it for environmental reasons and I'm not a huge fan of it. I do buy meat, but very rarely."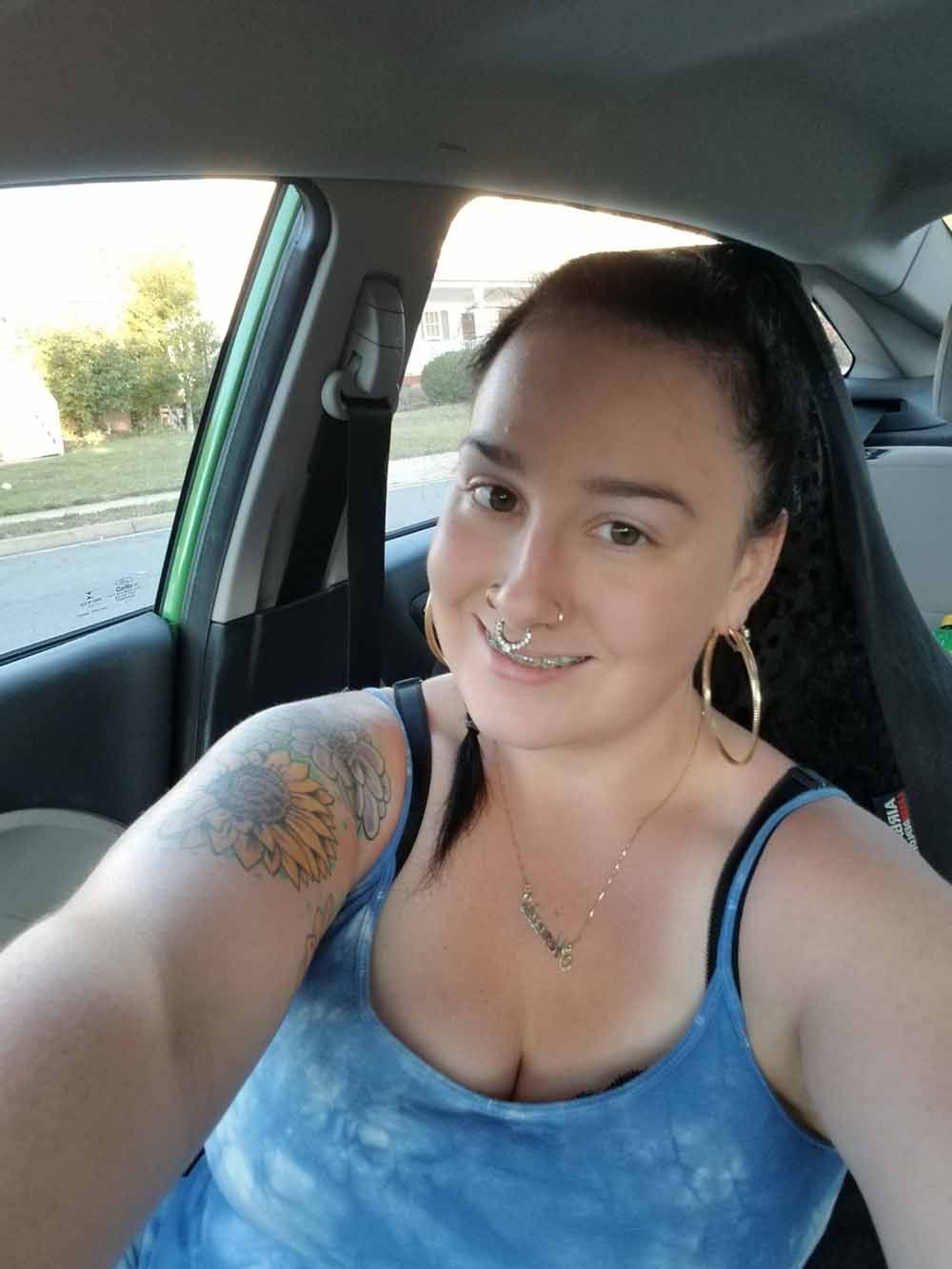 Mercedes (PA Real Life/Collect)
Mercedes, who once found two cases of limes and lemons, which she turned into fruit juice and froze, usually starts diving at 11pm, two hours after the store closes, to avoid antagonising staff—although she has never been asked to leave.
"The stuff is normally right on top. You just open the door on the side of the dumpster—it doesn't require much effort."
"I only have a small car and sometimes I find really good stuff, but I can't reach it and I can't fit it in my car."
Although dumpster diving is seldom illegal in the USA, trespassing can be an issue if the bins are on private premises—something which Mercedes avoids.
Now she would like to start a community of divers in her area.
She said:
"I would like to start up a group. I'm involved in some of the local churches and they run food kitchens, so I was hoping to get them involved."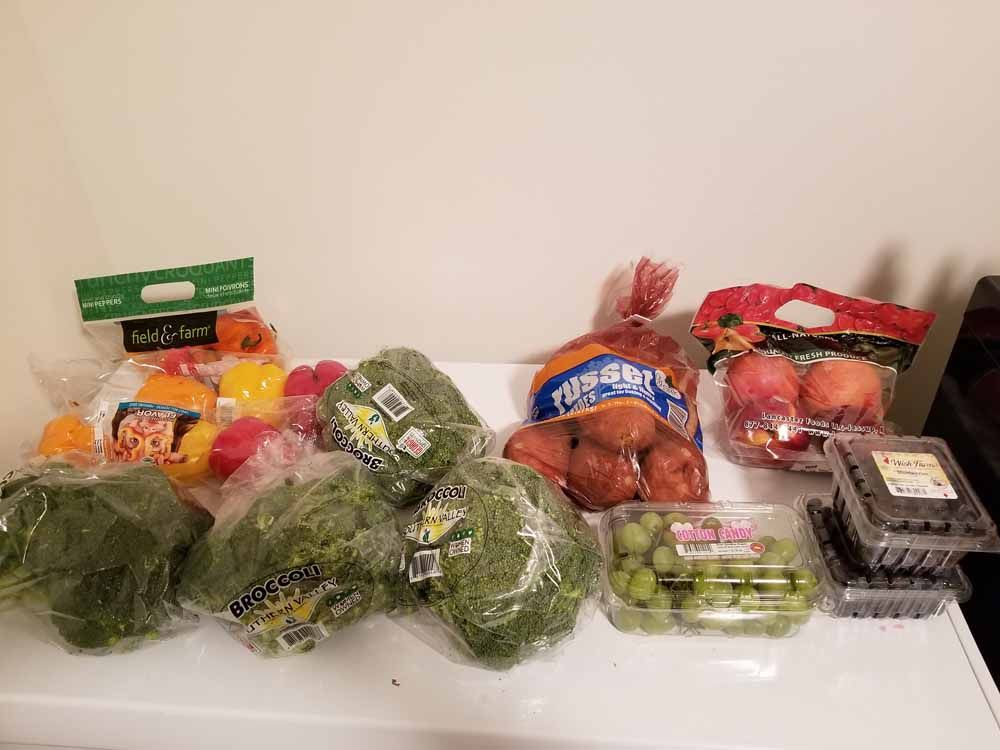 Food saved from the dumpster (PA Real Life/Collect)
She continued:
"Generally, people prefer going dumpster diving in the winter, because it's safer to eat the food, but I prefer the summer, when it's warmer. If it's not cold to touch, then I won't take something. It's all about judgement."
While Mercedes admits to driving for 10 minutes to her regular dumpster, conscious of her carbon footprint, she avoids using her car unless it is necessary, does not wear make-up and makes her own laundry detergent and hand soap.
"They have a whole section on how to make your own cleaning products in our local library. For laundry detergent, you mix soap and baking soda."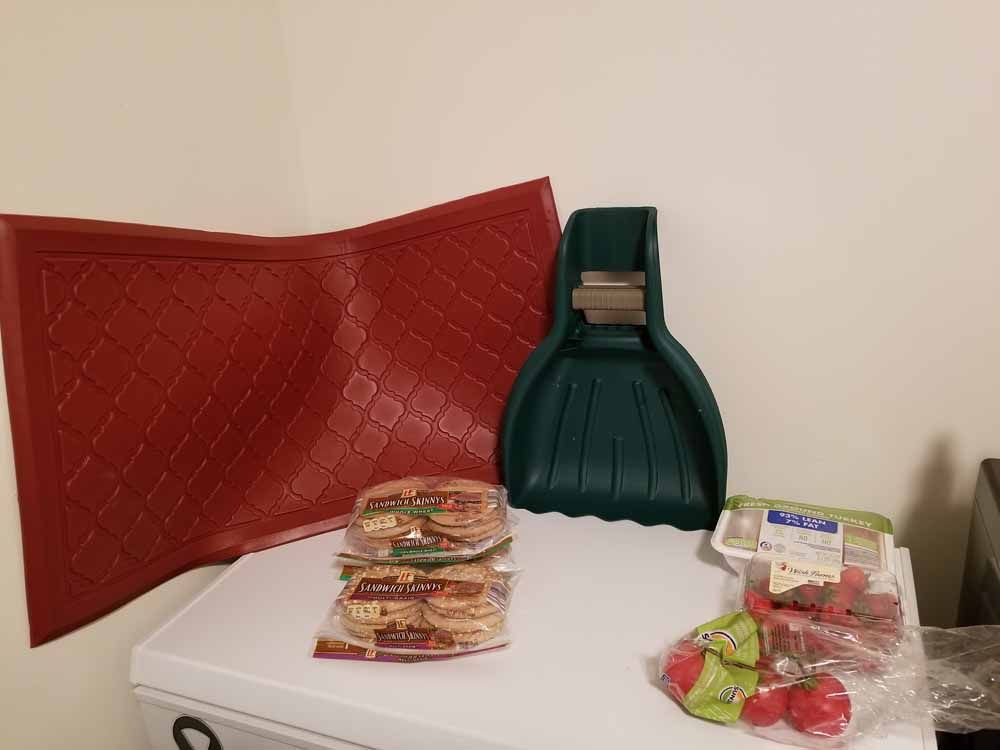 Mercedes started dumpster diving last year (PA Real Life/Collect)
Thrifty to the core, Mercedes also gets clothes from charity shops, or makes her own and even cuts her own hair.
"I consider myself an environmentalist and prefer to be as self-reliant as I can be."
"I grew up with three brothers and four sisters, so we learned to be frugal. Being frugal and environmentally friendly are intertwined."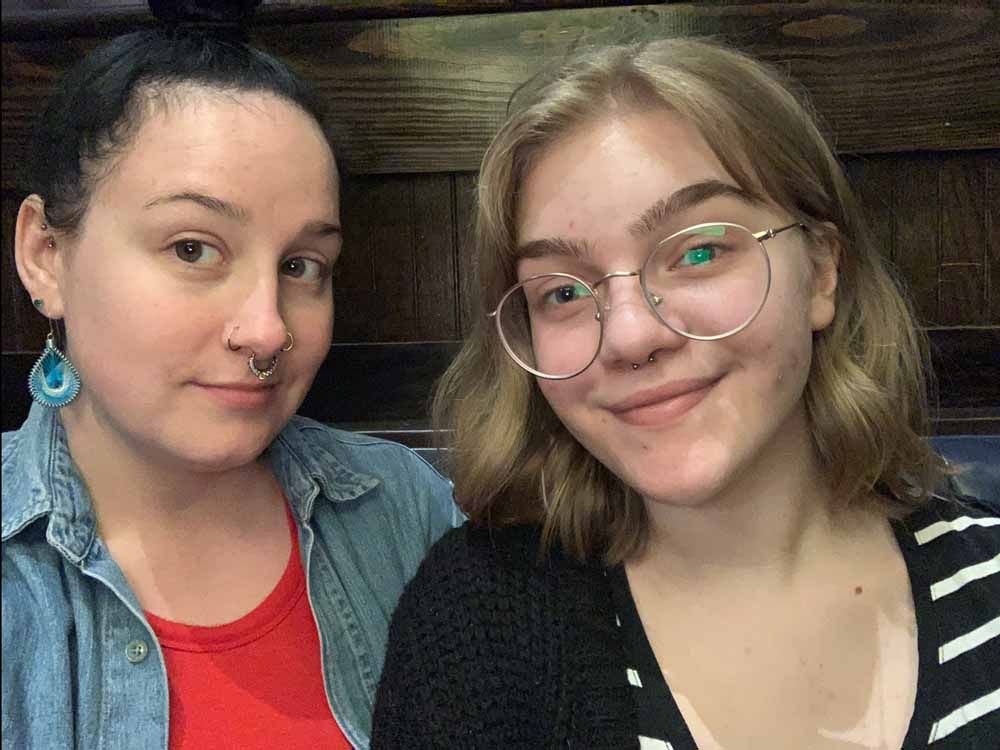 Mercedes, left (PA Real Life/Collect)
Determined to keep dumpster diving for herself, her friends and family, she also wants to expand to collecting waste goods from stores and donating them to the needy.
And she is keen to change the way in which businesses operate.
"There's a Good Samaritan law here and it means stores can donate food without the risk of being sued."
Mercedes and husband Justin (PA Real Life/Collect)
She continued:
"But it's convenient to throw stuff away—it's much easier to dump it than go and donate it."
"I want to set up groups to make sure we have the manpower to pick up the waste and take it away for them."
"Then my dumpster diving really will have helped to make a difference."