If you're a hardcore Trump-supporter, there's no better place to have your wedding than one of his golf clubs.
A New Jersey couple having a MAGA-themed wedding (yes, really) at Trump's Bedminster resort even went so far as to tuck Trump 2020 flags into the brides dress.
---
All of this Trump fanfare must have caught the President's attention and sure enough, he decided to crash the party.
Videos and pictures taken of Trump after he arrived at the event revealed some behavior many found embarrassing.
Many couldn't believe the new husband allowed Trump's behavior to go unchallenged!
As far as wedding guests go, President Donald Trump is a bit on the tacky side.
Nonetheless, many present seemed very excited to see Trump arrive at the reception.
The couple, PJ Mongelli and Nicole Marie (who became engaged at the same location in 2017), later revealed how happy they were to see the uninvited President.
The couple said:
"He was such a gentleman. He was aces."
Non-guests had a bad feeling about how pictures of a Trump-themed wedding might look to future generations.
Others felt compelled to point out that Trump is the first President in history to personally profit from his office, which many ethics experts identify as a highly corrupt behavior.
Shouldn't Trump be doing something better with his time?
Don't worry though, everyone, if you don't have your wedding at one of his properties, it's very unlikely President Trump will show up to ruin your big day.
Going to a wedding or part of the wedding party? This shirt, available here, sends just the right message.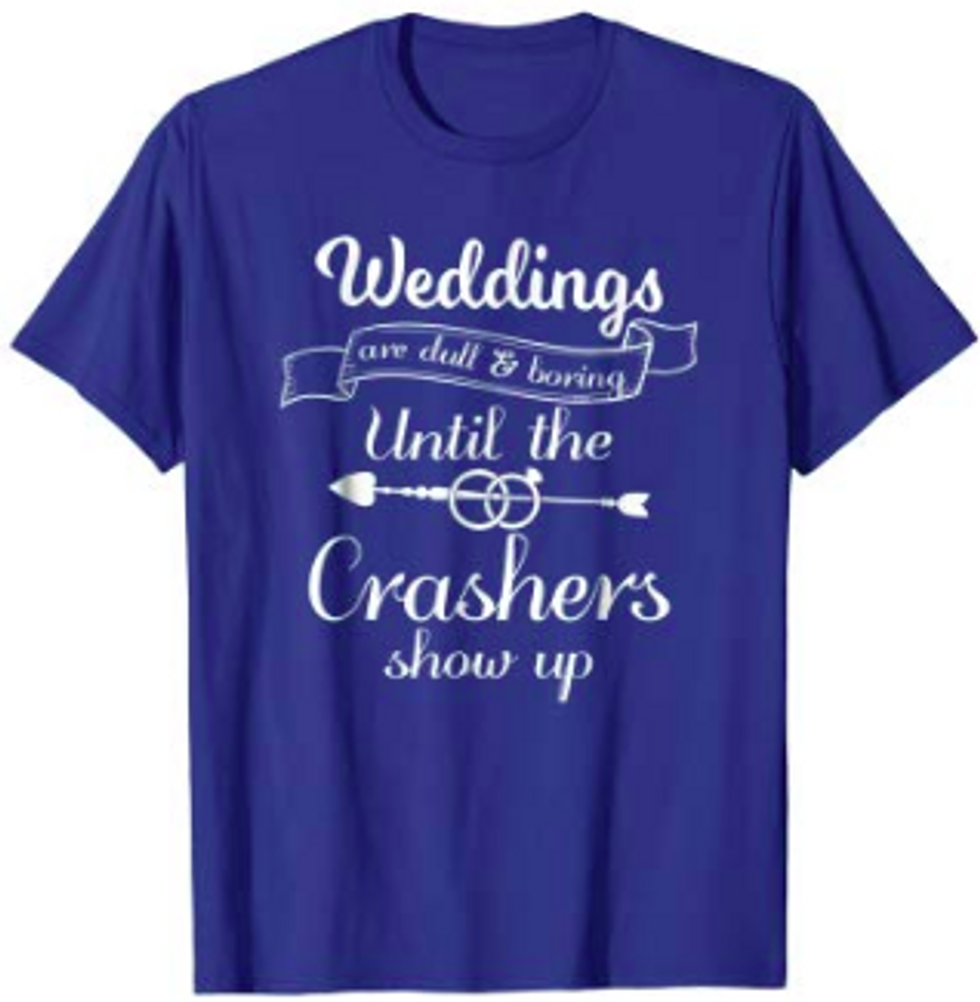 Amazon