On Tuesday, President Donald Trump, joined by First Lady Melania and their son Barron, participated in the annual pardoning of the turkey ceremony at the White House.
---
The event, which was somewhat tame by Trump standards, was the buzz of social media, especially after Trump couldn't help but make a dig at former President Barack Obama, saying: "As many of you know, I have been very active in overturning a number of executive actions by my predecessor. However, I have been informed by the White House counsel's office that Tater and Tot's pardons cannot, under any circumstances, be revoked."
But when it came down to pardoning the star of this year's event, Drumstick, Trump was all business. "We are here today to continue a wonderful American tradition," he said in a speech before the official pardoning. "Today, in the spirit of Thanksgiving, I will grant a presidential pardon to a turkey."
[youtube https://www.youtube.com/watch?v=I5zPYKu4uck&t=11s expand=1]
"Over the past ten months, Melania and I have had the pleasure of welcoming many, many special visitors to the great White House," he continued. "We've hosted dozens of incredible world leaders, members of Congress, and along the way, a few very strange birds."
"But we have yet to receive any visitors quite like our magnificent guest of honor today: Drumstick," he mused, gesturing to the turkey as it paced on the White House lawn, waiting for its pardon.
"Drumstick, I think, is going to be very happy," he added.
Of course, people couldn't help but roast Trump on Twitter after the event:
CNN even shared an informative round-up of the event and some of the humorous reactions to it:
But for many, late night talk show host Conan O'Brien won the day with his tweet slamming Trump's pardon, with more than a subtle dig at Trump's history of supporting racists, saying: "President Trump didn't pardon the whole turkey, just the white meat."
The tweet quickly went viral, and soon many were calling O'Brien out for being decidedly "un-PC" and adding to the national divide:
But they were quickly called out for their hypocrisy:
Some felt the need to try to better the joke:
While others just applauded:
Many found the comments to be equally as entertaining as the tweet itself:
I think it's safe to say that O'Brien won this round: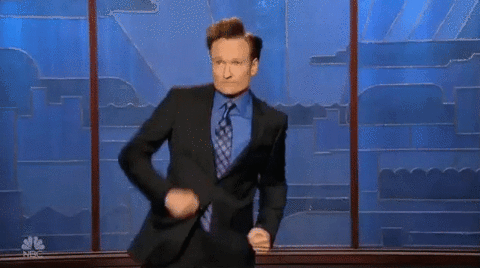 Please SHARE this with your friends and family.