We've all got that Chinese restaurant in our neighborhood.
You know the one.
The food is delicious, the prices are beyond reasonable, and the staff is great. If it weren't for the calories in a single meal, this would be the perfect place to eat.
---
But sometimes people take advantage of a good thing. We laugh at 'All you can eat' places having a notice that says you can't take your food to go, but that's there because someone tried it.
So when a local Baltimore restaurant called 'China Wok' put up a sign about a change to their return policy, Reddit was intrigued.
To start, I would never have considered a restaurant having an actual policy for returns.
Having worked in fast food, it was all a play-by-ear scenario. Sometimes we'd replace the order, other times we wouldn't.

However, this list and explanation sound like a restaurant instituting a brand-new policy rather than modifying an existing one.
Among the list of reasons they've had to refund or replace customer orders are:
-They didn't like it, despite eating most of the meal.
-Claimed food that was fresh and hot to the touch was cold.
-Asked for rice order to be remade three times because he kept forgetting to mention something he wanted different on it.
The funny thing about this is that the internet is absolutely on the restaurant's side.
I guess it's not so surprising. Most people online have had to work crappy jobs and understand when things get unreasonable.
They shared their own experience with unreasonable customers in the comments of the post.
"I used to be a server, and the number of people who ask for a refund or free exchange of food because they "didn't like it" after eating at least half of it is ridiculous." - mydickisasalad
"Worked in a sandwich shop in college and someone tried to do the "there's an object in my food" thing with a piece of paper. Might've worked if it hadn't been a torn out section of some assignment they had with part of their name written on it." - to_the_tenth_power
"It's insane how entitled some people feel. When I worked at dominos we would have people forget carry out orders and come in 3 hours later demanding we remake it fresh like it was our fault they didn't get here when we told them it would only take 15 minutes to make." - YaBoyEvit
"Someone tried to get me to remake a sandwich because "It was made wrong." I work at a f***ing subway. You told me how to make it." - Take-to-the-highways
However, there's something about the specific instances where this restaurant was asked to refund people that strikes a nerve.
I've definitely been told by a manager to replace a meal that a customer didn't like, for no reason other than they didn't like it.

But the extremes some of these reasons went to, who in their right mind would do this?
"Yeah I have a China Wok near my house and they are so nice I wouldn't dream about being this much of an a**hole to them. Trash customers caught on tape even." - KTR665
"It's family owned and operated, and they work so hard! What really got me was that they were willing to remake the guy's fried rice THREE times-- and he still wasn't satisfied." - Yeddadle
"Lord have mercy... a Chinese place? Chinese food is big portions and cheap af at the right places - just shut up and enjoy it, people! Even a big chain like Panda Express gives you a fair bit for the money, especially if you do the receipt surveys." - Mesonoptic
"Who does that? I wanted to try a Manhattan once, and ordered it. Wasn't great but I drank it. I stuck with my decision. Not someone else's fault" - MrSpringBreak
It seems like the restaurant is well liked. People in the comments kept mentioning they wished they could eat there and support them.

The letter itself, despite putting a number of customers on blast, is very civil. The wording even leaves some wiggle room for people who are polite, and not trying to take advantage of the restaurant's willingness to remake an order.
There is a special kind of selfishness that goes into these abuses of the return policy.
Love that crunchy bit of prophecy at the end of a meal at a Chinese restaurant? Try Pechkeks Misfortune Cookies, available here, for a bit of fun.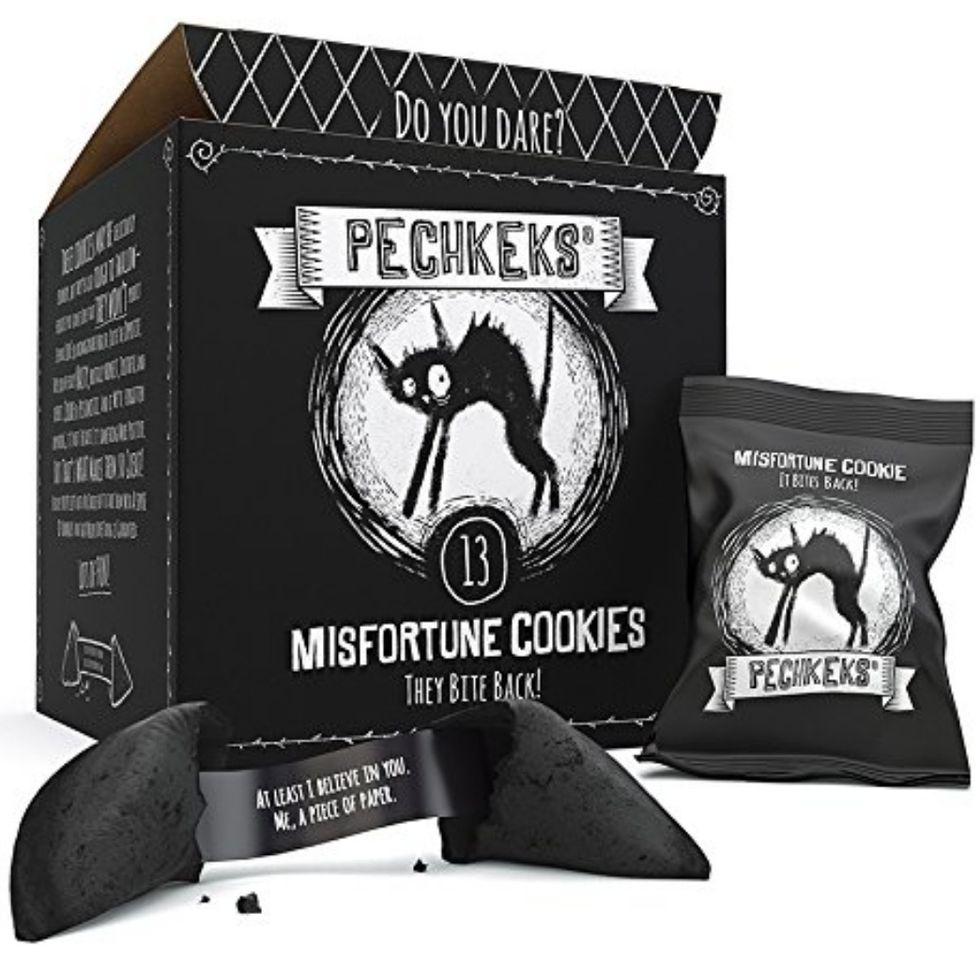 Amazon
********
Listen to the first episode of George Takei's podcast, 'Oh Myyy Pod!', where we explore the racially charged videos that have taken the internet by storm.
Be sure to subscribe here and never miss an episode.