Horrified by the "bolster holders and granny pants" she found when shopping post-mastectomy for a bikini, a former lawyer has launched a website selling sexy swimwear and lingerie for breast cancer survivors.
Mom-of-three Lisa Andrews, 52, launched the website after booking a once-in-a-lifetime holiday to the Maldives to celebrate getting the all-clear – but found the only beachwear suitable for post-mastectomy women was not right for her.
Booking the dream trip after being given the all-clear in 2015, Lisa said:
"I've always liked nice underwear and a nice bikini so I started looking online for new swimwear."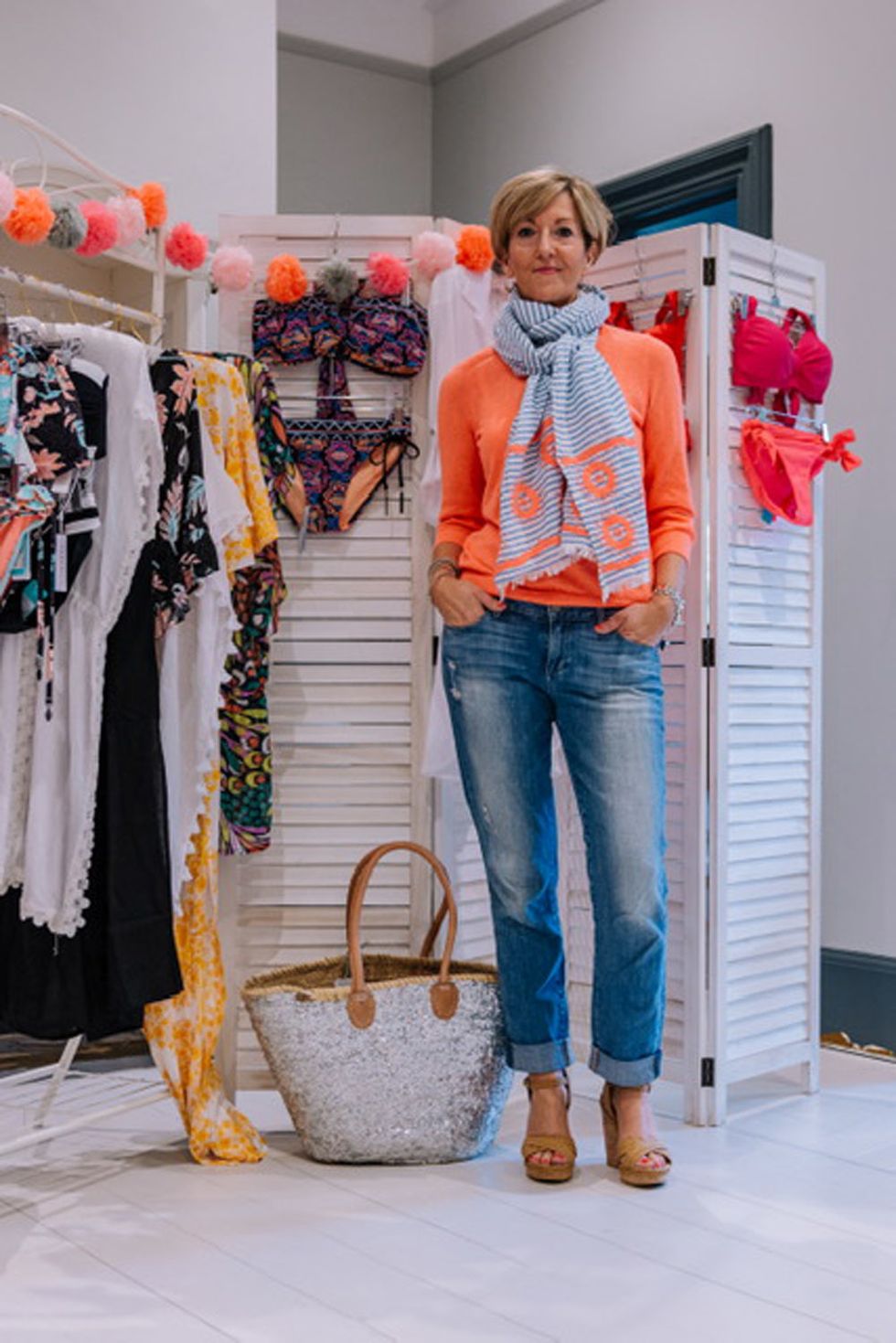 PA Real Life-Lisa Andrews-Mastectomy(PA Real Life/Mollie Manning)
She continued:
"But all I could find, for anyone who has had a mastectomy was bolster holders and granny pants.

"I went into normal shops with my fake boob in my bag to see if I could find anything nice to wear on the beach, but there was nothing out there to suit my style and mimic what I'd have worn before.

"I thought, 'I've got to do something about this,' which eventually led me to launch my website, About The Girl."
We have just published a new blog on different options for women after having a mastectomy: http://t.co/FY83xyR6nI

— Macmillan Cancer Support (@Macmillan Cancer Support) 1411123998.0
Lisa said her breast cancer diagnosis in 2015 left her "reeling," coming out of the blue, as she has no family history of the disease.

She explained:
"I had noticed an odd-looking indent on my left boob which looked a bit squashed, so when I took my son to the doctor for an appointment, I lifted my top and just said to the doctor, ''What's this?'"
Lisa's doctor sent her for a mammogram and, a week later, she found herself being taken into a side room with three nurses and a doctor, who told her she had cancer in her left breast.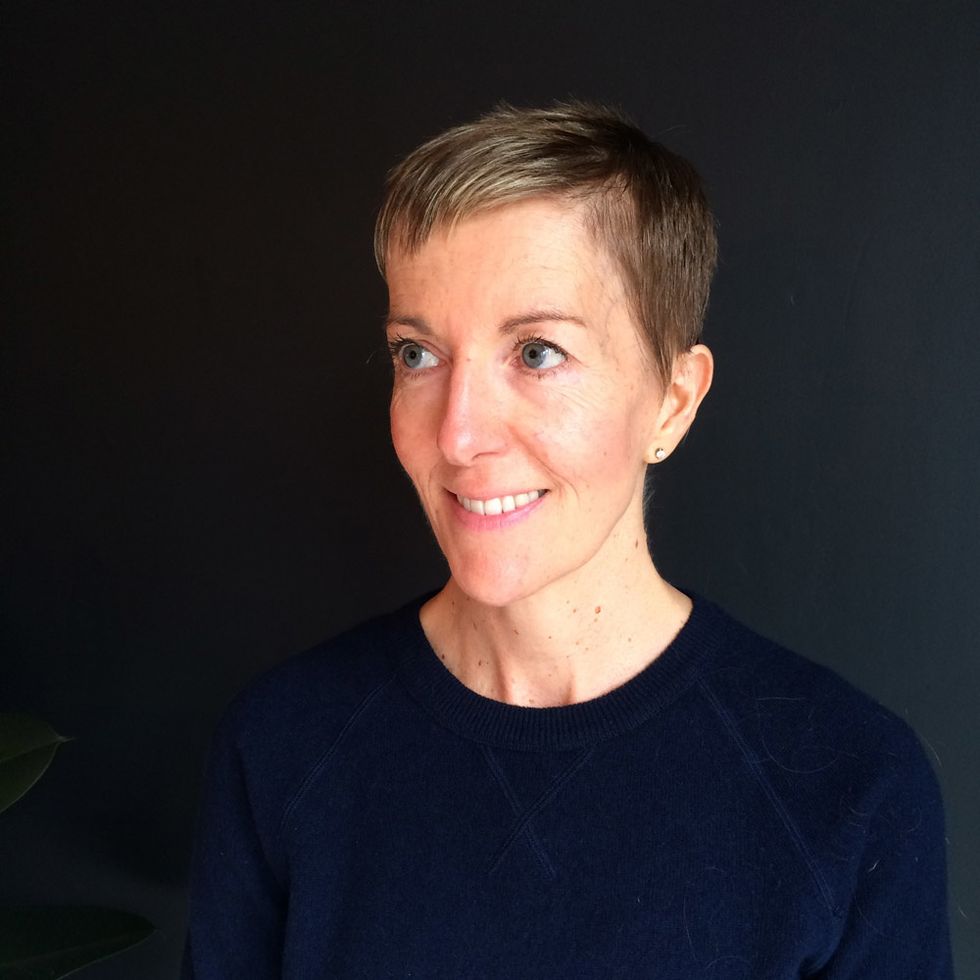 PA Real Life-Lisa Andrews-Mastectomy(PA Real Life/Collect)
"I freaked out," she recalled.
"They are the most horrendous words to hear and I kept thinking, 'Am I going to die? Am I going to be the one that lights up like a Christmas tree under the MRI scan?'

"I was also really upset that my diagnosis would now make life for my daughters more complicated. I have no history of breast cancer in my family, but now they will have to live with knowing that they do."
The following weeks of tests and scans were a whirlwind for Lisa and her family, and on April 8, 2014, she was taken into Spire Tunbridge Wells Hospital for a mastectomy and reconstruction surgery.
"Throughout that time, I was a mess," she admitted. "I didn't know if I was going to die and I couldn't stop crying. Ed was strong, he cried but said, 'We'll get through this together.'
"We told the kids as soon as I was diagnosed. I wear my heart on my sleeve and they would have known there was something wrong.

"We said the doctors had caught it early and they knew kids at school whose moms had survived breast cancer, so they were brilliant and sort of took it in their stride."

Lisa's surgery was a success, but a post-surgical infection meant the silicone breast implant had to be removed. She then faced a whole summer of chemotherapy, during which she lost her hair and her self-esteem plummeted.
She said:
"It was shocking to go through. Cancer changes you physically and emotionally. You are physically scarred, and it was a shock seeing myself flat as a pancake on one side, but I also learned I was a lot stronger than I thought.

"I was surrounded by love, my family and friends were fantastic and, actually, I had never felt more loved than when I went through that first year following the diagnosis."

Her treatment was successful, but after it stopped, having climbed such a massive mountain, Lisa said she fell apart.
She continued:
"I was crying all the time. It was the shock of thinking, 'Holy hell, I've just had breast cancer. I've lost my hair, I've lost my boob.' Of course, I was also petrified that the cancer would come back. So, I went for counseling, which really helped."
Later in 2015, Lisa was given the all-clear following an MRI scan and the family decided to book a once-in-a-lifetime celebratory holiday in the Maldives that Christmas.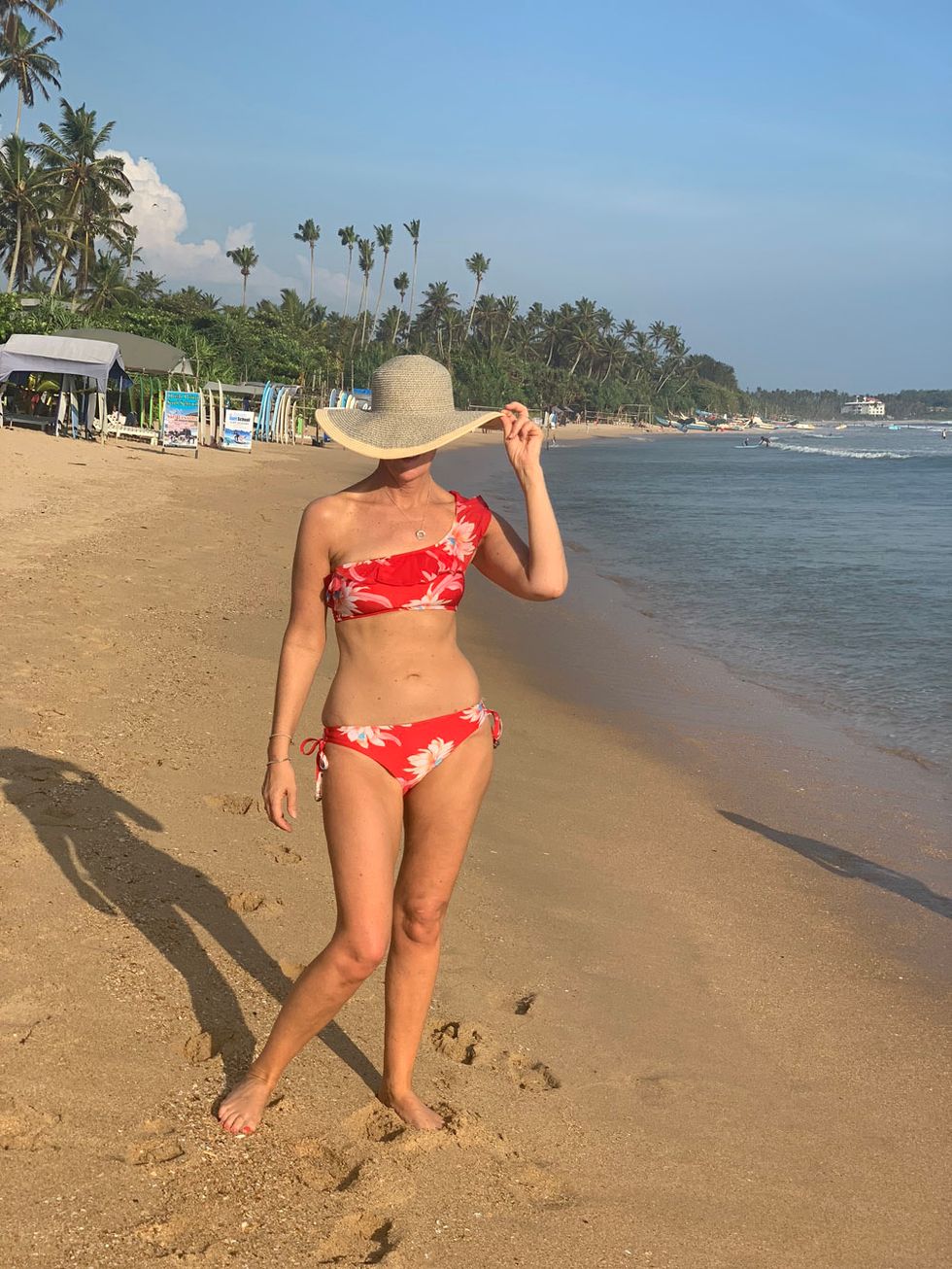 PA Real Life-Lisa Andrews-Mastectomy (PA Real Life/Collect)
But that was when Lisa discovered how little sexy beachwear and lingerie was available for women who had been through a mastectomy.

She said:
"I eventually found some bikinis by the Australian brand Seafolly that worked. After I got back from the Maldives, having thought about it a lot while I was away, I found their agent in the UK and pitched my business idea to them. Serendipity then stepped and put me and a lady in touch who'd previously had a shop called About The Girl and had begun to set up a website but was looking to sell it."


Surviving cancer had made Lisa determined to do something meaningful with her life and she now saw a perfect opportunity.
"I wanted to do something I felt passionately about and stumbling upon About The Girl, I knew I'd found my mission," she added.
So, last Autumn, Lisa launched the new About The Girl website, featuring the kind of glamorous lingerie and swimwear she would have worn before her mastectomy.
Thanks to the clever idea of sewing pockets into the bra tops for a prosthetic boob to slot into, she and other cancer survivors can still wear it.
A lso striking up an exclusive UK deal with her favorite swimwear brand Seafolly meant she could adapt any of the swimwear to accommodate a prosthetic.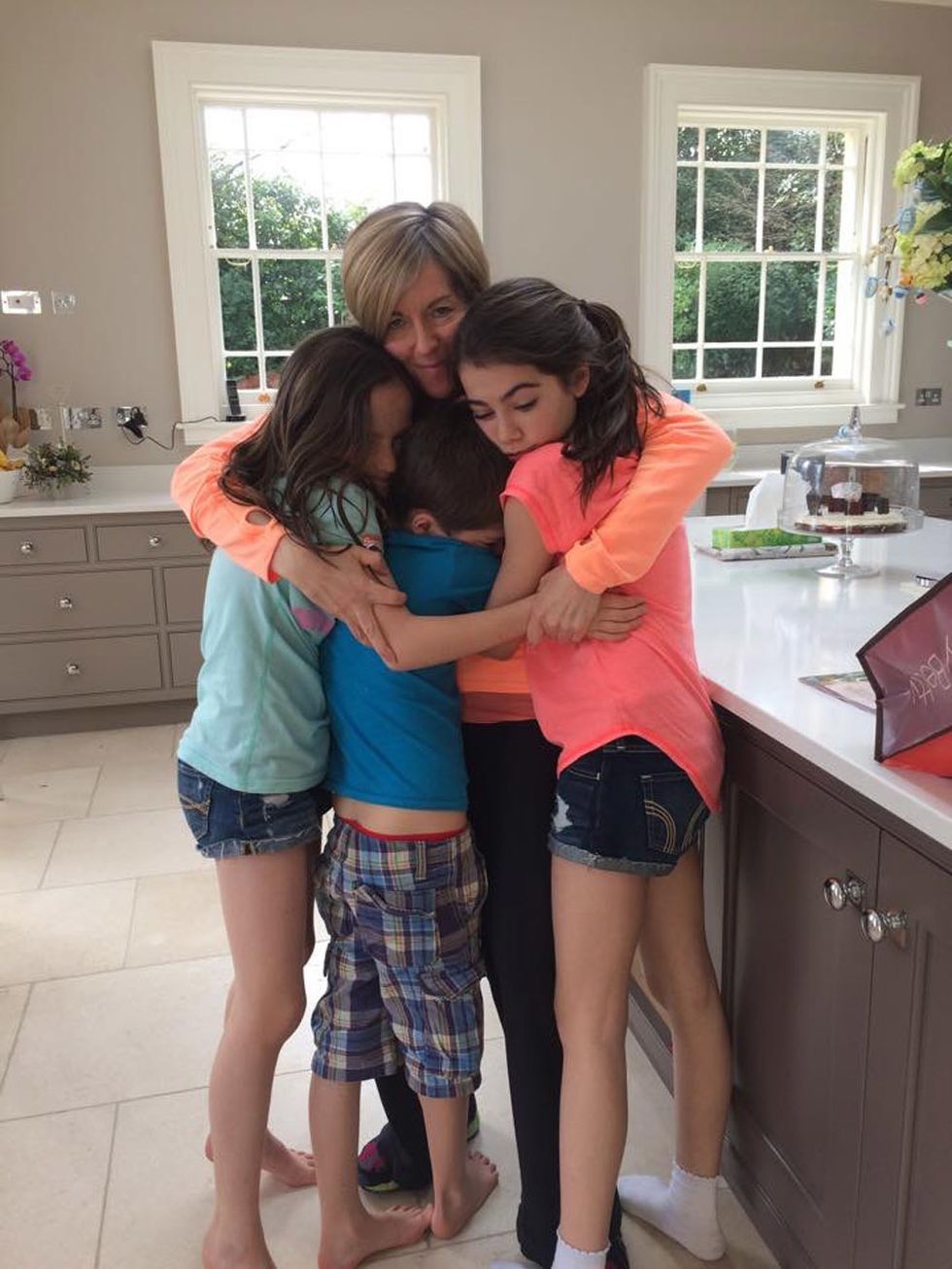 PA Real Life-Lisa Andrews-Mastectomy(PA Real Life/Collect)
Now Lisa uses a team of local ladies, who sew the pockets into the bra tops and customers can also order 'beanies,' which are lightweight inserts that can be worn in place of the heavier silicone prosthetics and which, unlike the latter, can also be worn in the water for swimming.

The businesswoman also regularly attends gatherings of cancer survivors, where she talks about how swimwear and lingerie can both be adapted to fit post-mastectomy and how being a breast cancer survivor does not have to mean hiding your body away for the rest of your life.
"A woman wants to feel empowered when she takes her clothes off for the beach or at home and the lingerie and swimwear we are selling really can make her feel that."


For information, visit www.aboutthegirl.co.uk