This mom has given a moving account of the amazing bond between her autistic son and the specially trained golden Labrador he calls his "wonder dog" and loves like a brother.
Soon after their son, George, was diagnosed with autism and Attention Deficit Hyperactivity Disorder (ADHD) in 2016, Anna Roche and Gordon Mitchell adopted the a puppy to help him.
Now the relationship between the boy and his four-legged best friend is "astonishing," according to Anna.
"George loves Ollie more than anything in the world and sees him as a sibling. They are always side by side," she said.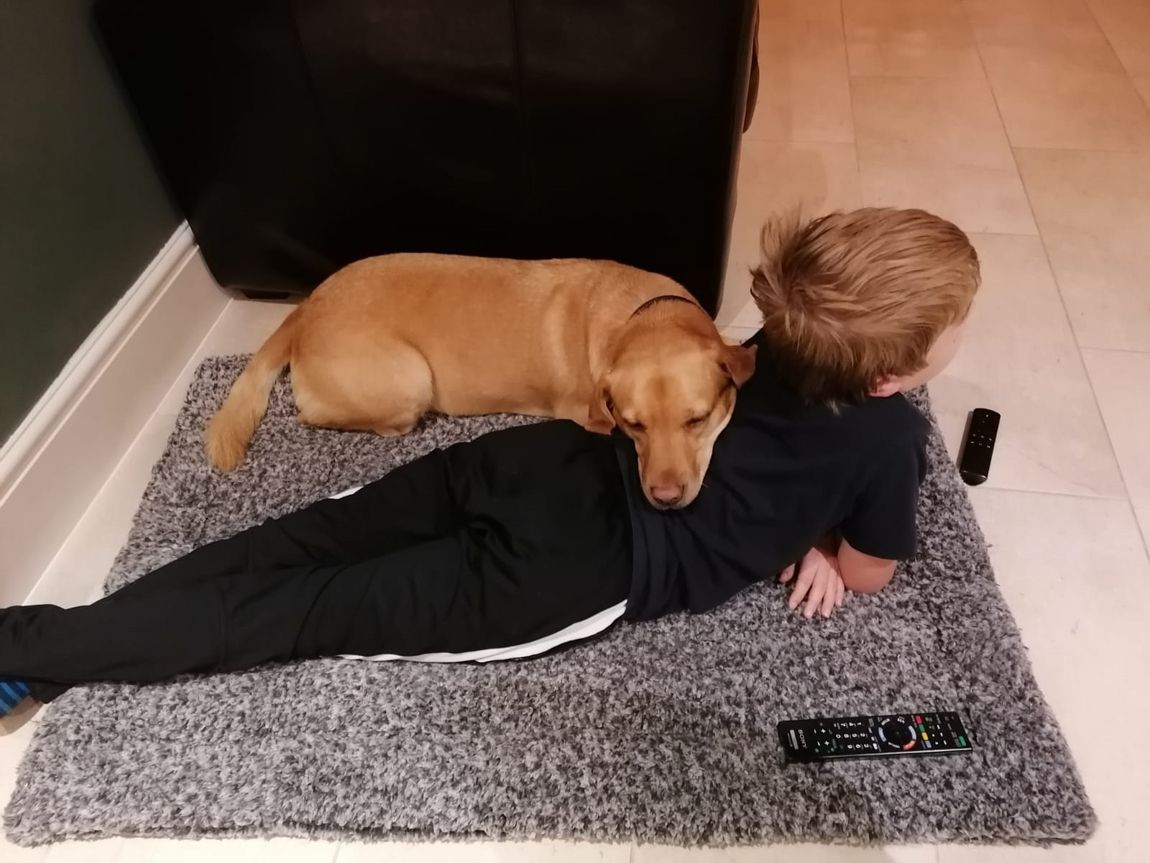 George and Ollie (PA Real Life/Collect)
"Ollie helps regulate him and keep him safe. He will corral him like a sheepdog and round him up if he runs off – which he often does!" she added.
Anna and Gordon adopted Ollie from a charity called Woofability, which is sadly now defunct.
"We met a couple of dogs, but the charity paired Ollie with George because he was energetic," said Anna.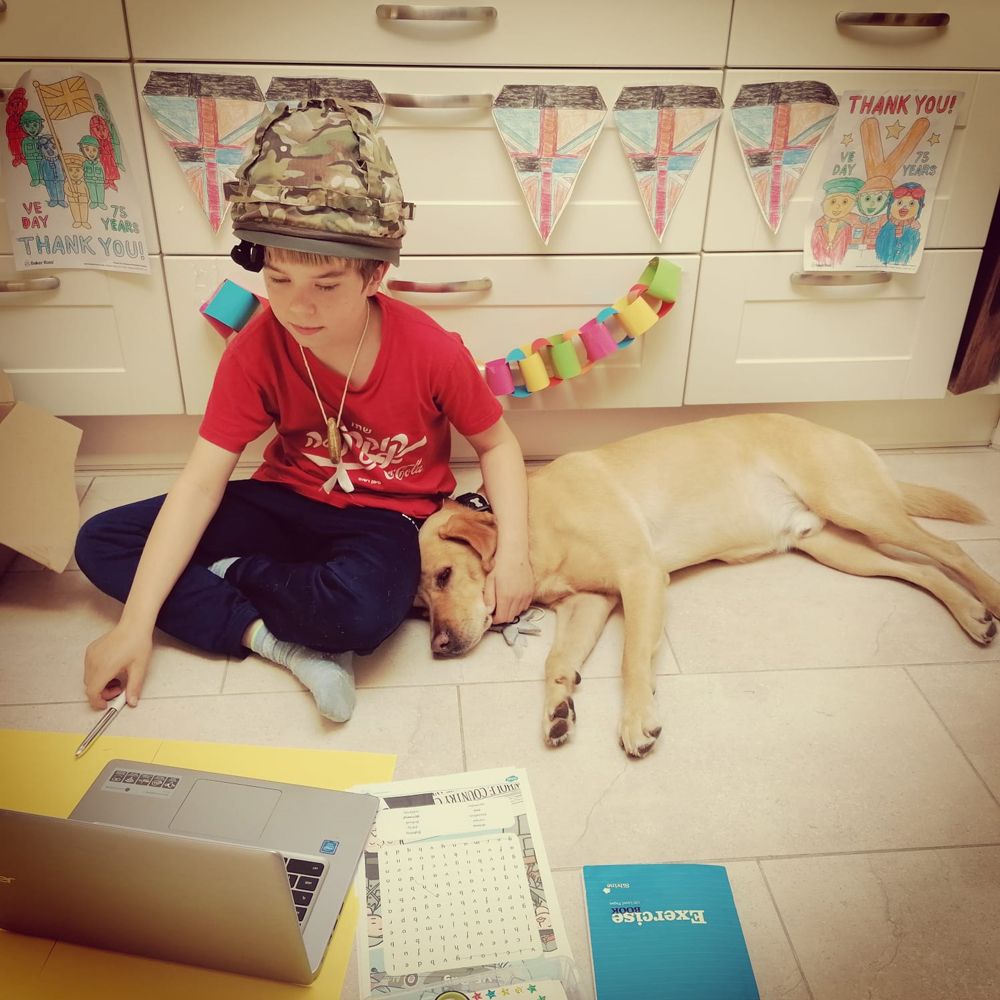 George and Ollie (PA Real Life/Collect)
"He was this young, tiny, energetic thing, but he also had this calming effect, which comes naturally to Labradors. He was loving and nurturing, and boy and dog quickly became best pals," she said.
"Although George is fearless, he was nervous of dogs until he met Ollie. As soon as he saw him, he was cuddling up to him."
Every day Ollie accompanies George on the 10 minute drive to school and says goodbye at the gates, before being there to meet him at the end of the day – where he laps up the attention from the other children, who all give him cuddles.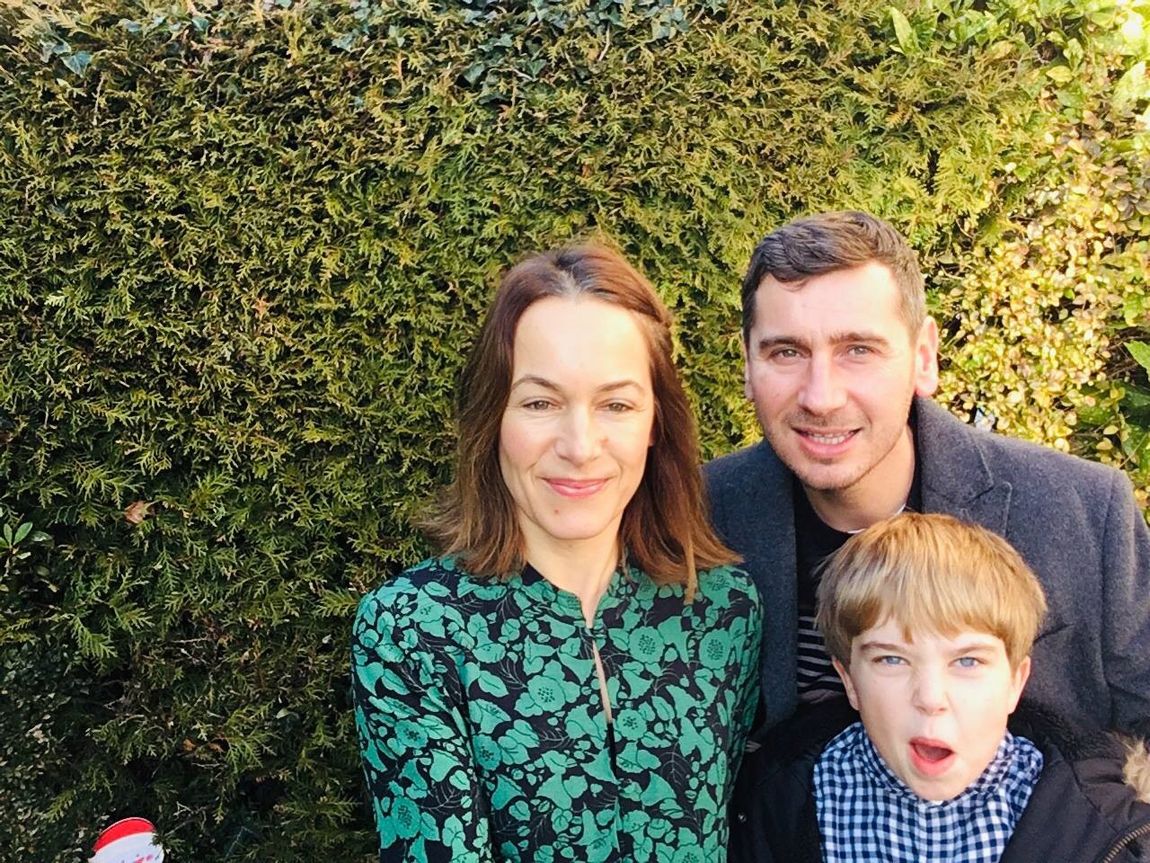 George with Anna and Gordon (PA Real Life/Collect)
"Being greeted by Ollie at the end of each day makes George really happy," said Anna. "The welcome you get from a dog is second to none."
"He's just so happy to see George, which helps with self-esteem. He provides him with so much love and attention. If my son is having down time, Ollie can be found with his head in his lap or resting on his back."
Ollie is amazing at comforting George.
"When George is sad or crying, he will bury his head in Ollie's fur and cuddle him – talking to him in his own doggy language. If George is having a tantrum, Ollie will wait patiently with him until it's over. He's like a nanny dog, always watching over him," she said.
"Ollie somehow knows he is here to help George. It's like he knows he was appointed to serve and look after him. He's incredibly sensitive to his needs."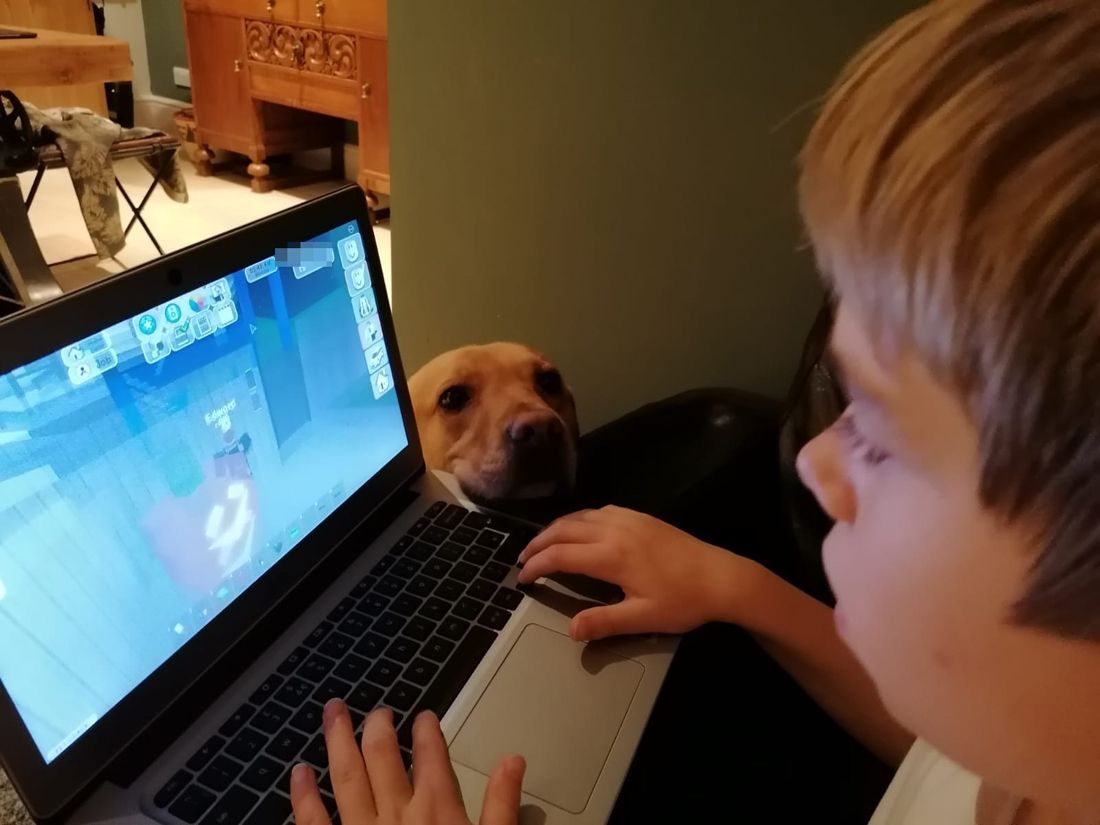 Ollie and George (PA Real Life/Collect)
As autism can affect people's social skills and ADHD causes inattentiveness, hyperactivity and impulsiveness, George can find it hard to unwind after a busy day.
But Ollie helps to regulate him, calming him down with plenty of cuddles, so he is relaxed before bed giving his canine pal time for a well-deserved rest in front of the fire.
"He gets a lot of love from George, but does need his own space sometimes," said Anna.
Ollie (PA Real Life/Collect)
"When George has gone to bed, Ollie sits in front of the fire and lets out a big sigh of relief. It's like a human sigh!" she said.
Taking Ollie with them on holidays, his needs are always catered for as part of the family, and Anna makes sure they find places with a swamp nearby for him to play in.
And he has his own doggy passport, so he can tag along when they visit relatives in Germany.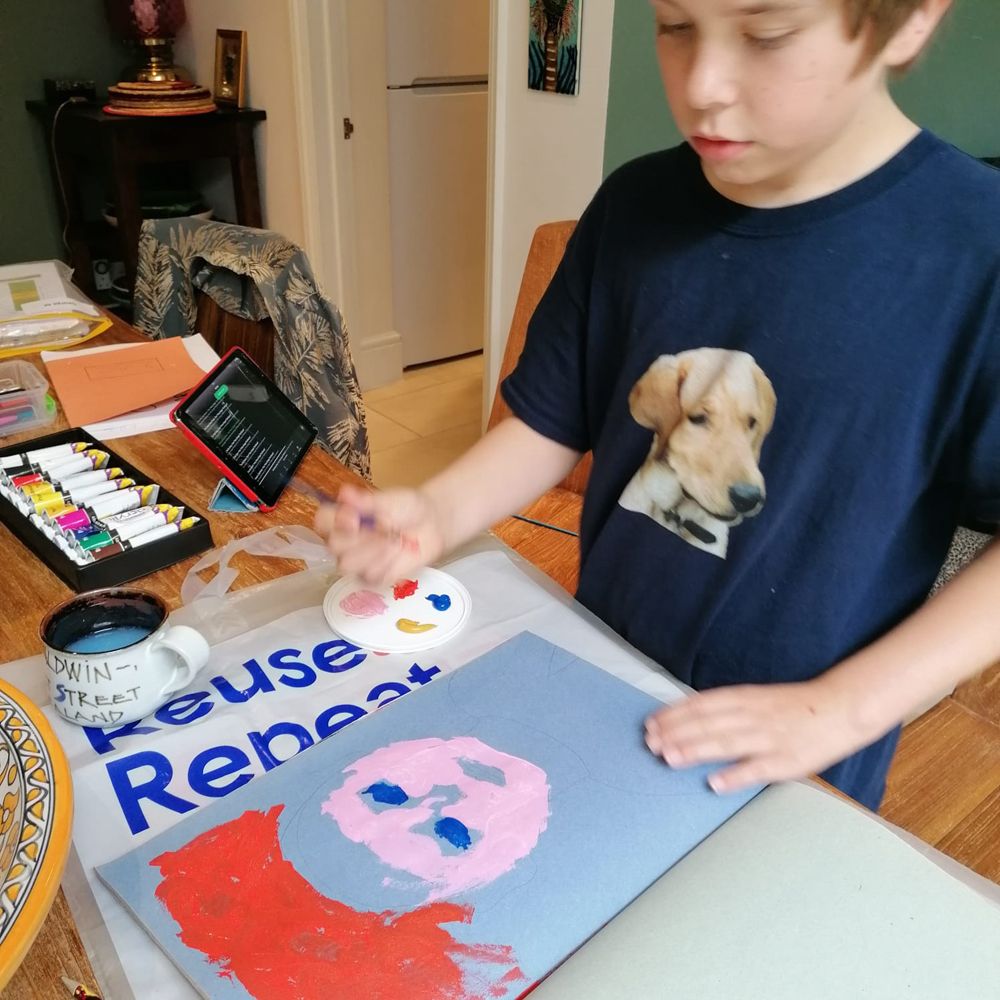 George (PA Real Life/Collect)
Anna has noticed a marked difference in George's wellbeing since they teamed him up with Ollie.
Just four when the couple first noticed he was not hitting the same benchmarks as other children his age and was starting to be seen as disruptive, it was not until he reached six that George was diagnosed with autism and a year later, severe ADHD.
Both are now controlled with medication and George also attends a special school with children who have similar needs.
"He really struggles with following instructions because his mind is buzzing all the time and he struggles to process information," Anna said.
"You have to give direct commands, be measured and concise. He's impetuous and impassive and can be erratic and oppositional, but the ADHD medication really helps him, so he can learn and follow the curriculum at school."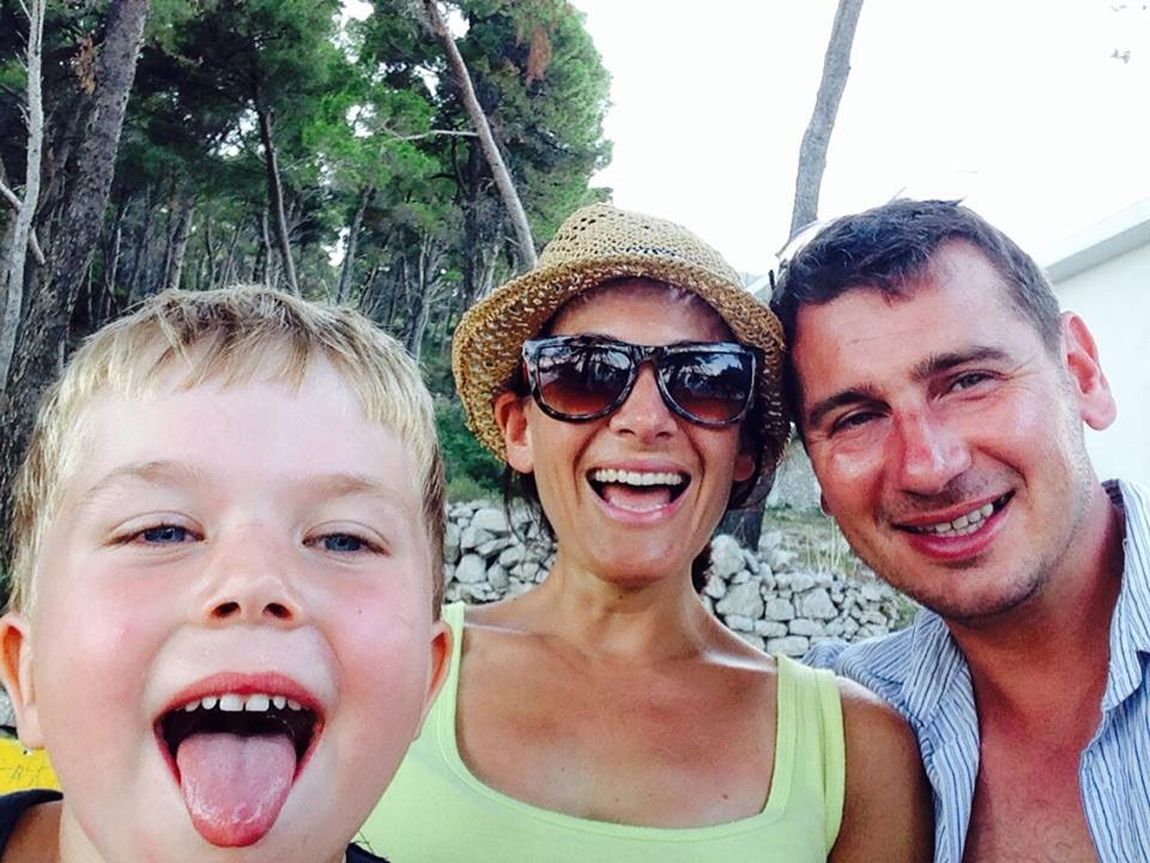 George with Anna and Gordon (PA Real Life/Collect)
"Since taking it, George says that rather than having two million thoughts in his head at once, he has 200, which is still a lot, but it's slowed them down so he can process and learn," she continued.
On the go from 5am to 8pm every day, George can complete a 10 mile walk with ease and is brilliantly imaginative, creative and funny, according to his mum.
"At school, he is always putting on little shows and plays. He's very good at characters and accents, there's a lot of creative play. He's a little showman and has a lot of charisma," she said.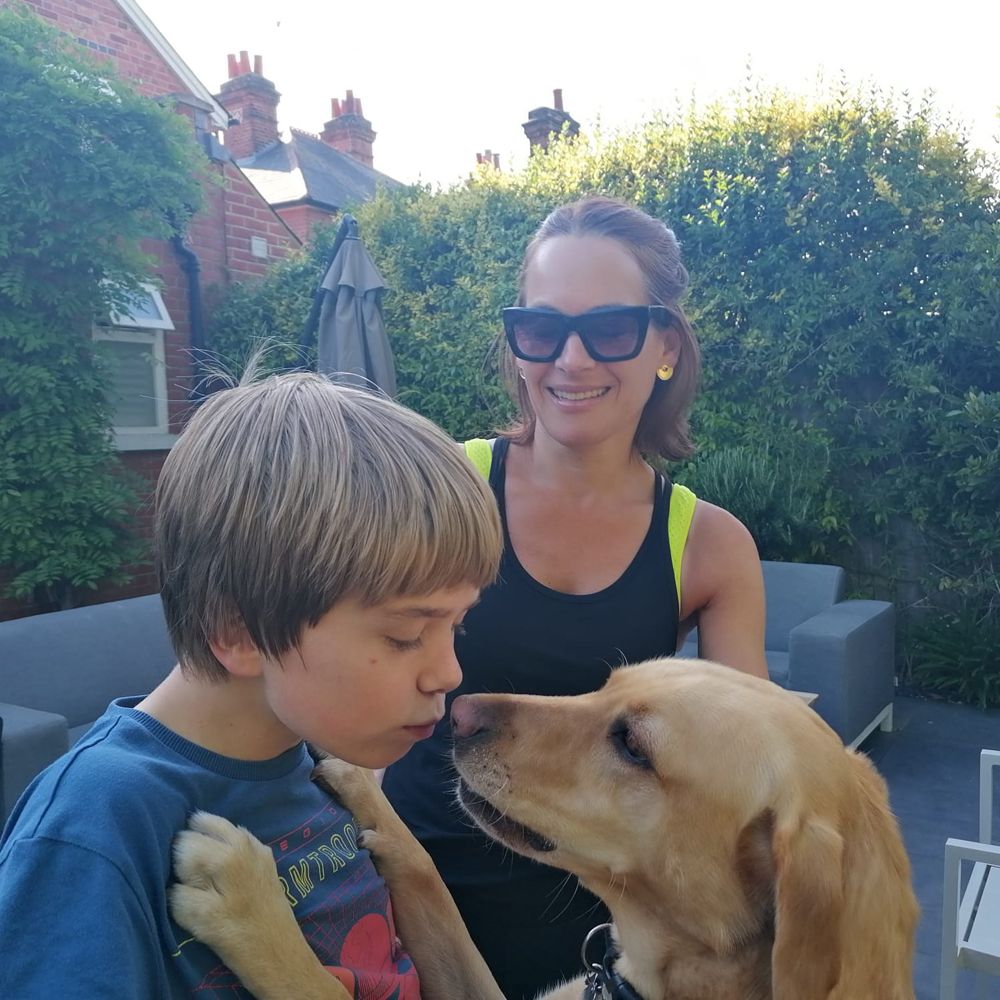 George and Ollie with Anna (PA Real Life/Collect)
"I love that he's not a conformist. He's very direct, which is refreshing. George loves gadgets and keys. He has a bunch of 476 keys. He's brilliant at deciphering codes, too, he'd be a great computer hacker!" she continued.
"And he's a real Houdini! He's fascinated by padlocks and asked for lock-picking tools for his birthday. He can spot keypads and padlocks a mile off and he rushes towards them with little regard for his own safety."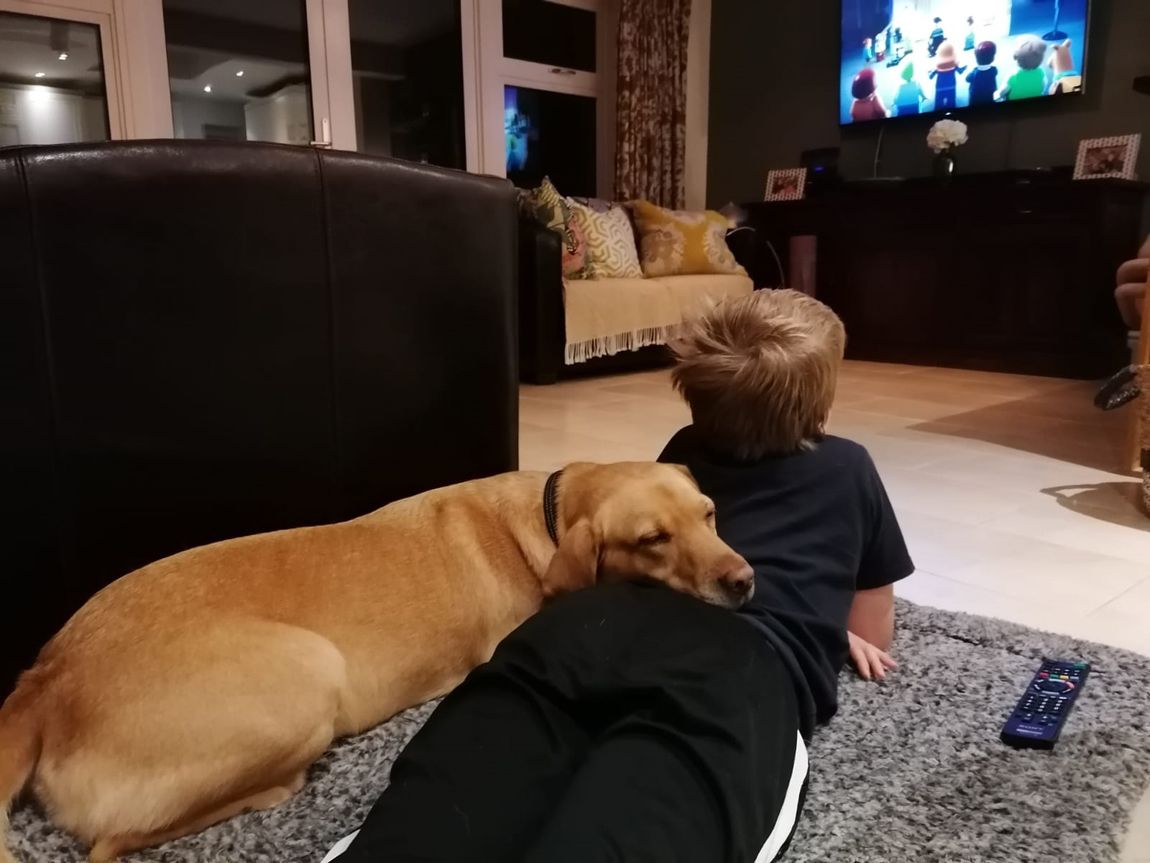 George and Ollie (PA Real Life/Collect)
George's school caters to his needs with smaller classes, outdoor learning and a menagerie of animals.
"It's like a mini zoo. Animals are so good for children who have special needs," Anna said.
"He has lots of friends, too. He was considered disruptive at his last school, but they really understand him at this one."
The Petplan and ADCH Animal Charity Awards 2021 are now officially open! 🎉 So if you know an animal charity or a me… https://t.co/UWoWDjDhX8

— Petplan UK (@Petplan UK) 1600970500.0
"A good number of children there are autistic or have ADHD, so they get along brilliantly and will play in their own way," Anna continued.
Ollie, who fathered 10 puppies with a golden retriever Pepper, has brought the family such joy that Anna entered him in the Companion Pet of the Year category of the Petplan Pet Awards 2020 – a nationwide competition to celebrate exceptional pets.
"George calls Ollie 'wonder dog' and when he won the award he proved he really is one," she said.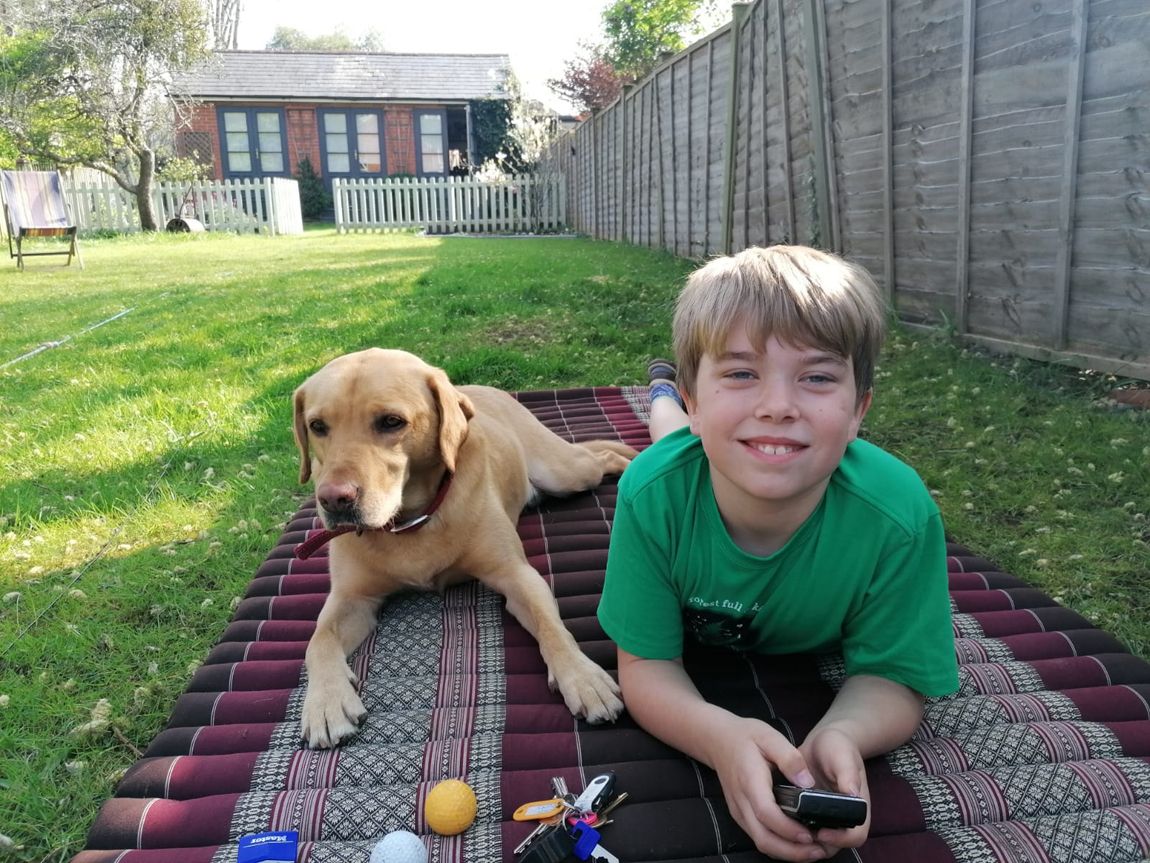 George and Ollie (PA Real Life/Collect)
"We were sent a trophy and a big pet hamper. George was delighted that his best friend had won and was so proud of him," she continued.
"We couldn't have asked for a better companion for our lovely boy."