When Republican media pundit Meghan McCain announced her forthcoming departure from The View last week, the internet had a full-on "don't let the door hit you in the a** on your way out" roast-fest.
And if her co-host Joy Behar's reaction to the announcement is any indication, Behar spent a fair amount of last week laughing right along with Twitter.
Without uttering a single word, Behar's facial reaction to McCain's announcement, seen below, said absolutely everything about her feelings on McCain's departure—and the internet absolutely loved it.
After announcing her departure, McCain jokingly made reference to her notoriously combative relationship with her fellow co-hosts.
"And I will still be here another month. So if you guys want to fight a little more, we have four more weeks."
Moderator Whoopi Goldberg and co-hosts Sunny Hostin and Sara Haines had a hearty chuckle at McCain's joke, but Behar simply couldn't contain herself. She responded to McCain's wisecrack with a withering eyeroll and shake of the head.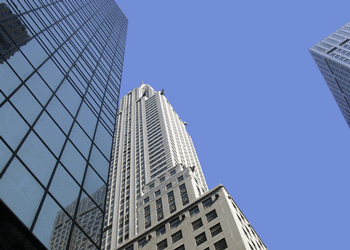 Giphy
Throughout her tenure on the show, lifelong Republican McCain's on-air arguments with her more liberal minded co-hosts, especially Goldberg and Behar, frequently went viral and earned McCain a reputation among many viewers as defensive and combative.
As a result, dragging McCain for her commentary on The View has become something of a weekly tradition on Twitter.
In the end, Behar gamely thanked McCain for being a worthy sparring partner.
"I really, really appreciated the fact that you were a formidable opponent in many ways, and you spoke your mind, and you're no snowflake, missy."
But that did nothing to dull the shine of Behar's over-it eyeroll at McCain's announcement.
Twitter found it instantly—and hilariously—relatable.
McCain began her time on The View in 2010 as a guest co-host.
She became a full member of the lineup in 2017. She will remain on the show through July, when the show's current season ends.