Retired Four-Star General Barry McCaffrey told All In With Chris Hayes that it's "simply outrageous" that Jared Kushner is acting as the United States' chief foreign emissary.
---
Speaking to Chris Hayes on MSNBC Wednesday night, the former general excoriated Kushner, son-in-law of and senior adviser to President Donald Trump.
McCaffrey, who has not been shy in his criticism of the Trump administration, told Hayes that Kushner being put in charge of foreign policy, specifically Middle East peace, is a danger to our country.
"Putting Jared Kushner, a 30-something person with no foreign policy experience or defense policy experience, as a leading representative of the United States is simply outrageous."
"Putting Jared Kushner, a 30-something person with no foreign policy experience or defense policy experience, as a… https://t.co/St3ZDpsL57

— Blue In A Red State (@Blue In A Red State) 1521741909.0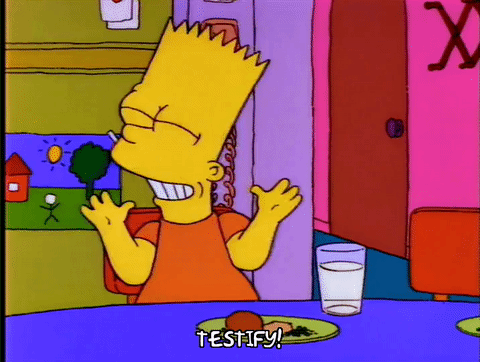 McCaffrey also explained that Kushner's lack of a security clearance is a blatant violation of both policy and precedent.
"The officers of our government, under the constitution, have to be confirmed by the Senate whether they are ambassadors, generals or senior officials of the government," said McCaffrey. "So reading out the State Department and having one-on-one contact with Jared Kushner, by phone and in person, is a huge threat to a rational policy making process."
His comments followed breaking news on Wednesday night that Saudi Crown Prince Mohammed bin Salman was reported to have bragged about having Kushner "in his pocket."

"One of the people MBS told about the discussion with Kushner was UAE Crown Prince Mohammed bin Zayed, according to a source who talks frequently to confidants of the Saudi and Emirati rulers. MBS bragged to the Emirati crown prince and others that Kushner was "in his pocket," the source told The Intercept."
McCaffrey continued to say that Kushner's intermingling of personal business ties and his role as Senior White House Adviser represent a clear conflict of interest, adding to the already historic level of nepotism inside the Trump administration.
"It just has no precedent, in my view, in American government in modern times," McCaffrey added. "This is the personalization of a family business dealing with U.S. policy."
Kushner and his foreign business interests have been making headlines again lately, as news has surfaced that his billionaire father, Charles, sought $500 million in loans from the Qatari government just weeks after Trump's inauguration.
Jared Kushner's father met with Qatar's finance minister three months after Trump's inauguration—a New York City se… https://t.co/Hs83ML9Aqi

— Kyle Griffin (@Kyle Griffin) 1521470417.0
Earlier this month, it was reported that Kushner and his associates failed to disclose the attempts to secure foreign loans to Special Counsel Robert Mueller.
The Kushners are one of the largest landlords in New York City, and their flagship building, 666 Fifth Avenue, has a $1.2 billion balloon payment due early in 2019. Kushner's pursuit of foreign loans to save his real estate empire is raising eyebrows—namely, the lack of separation between governmental affairs and personal business matters.
Intercept: Jared Kushner's real estate firm sought money directly from Qatar government weeks before blockade… https://t.co/obBXH8KJl4

— Jake Tapper (@Jake Tapper) 1520624636.0
After Kushner failed to secure the capital his company so desperately needs, Trump abruptly upended American relations with Qatar, calling it a nation that sponsors terrorism. This threw a massive wrench into the effort to establish trade and military relations in the Middle East, which is one of the top responsibilities levied onto Kushner by the president.